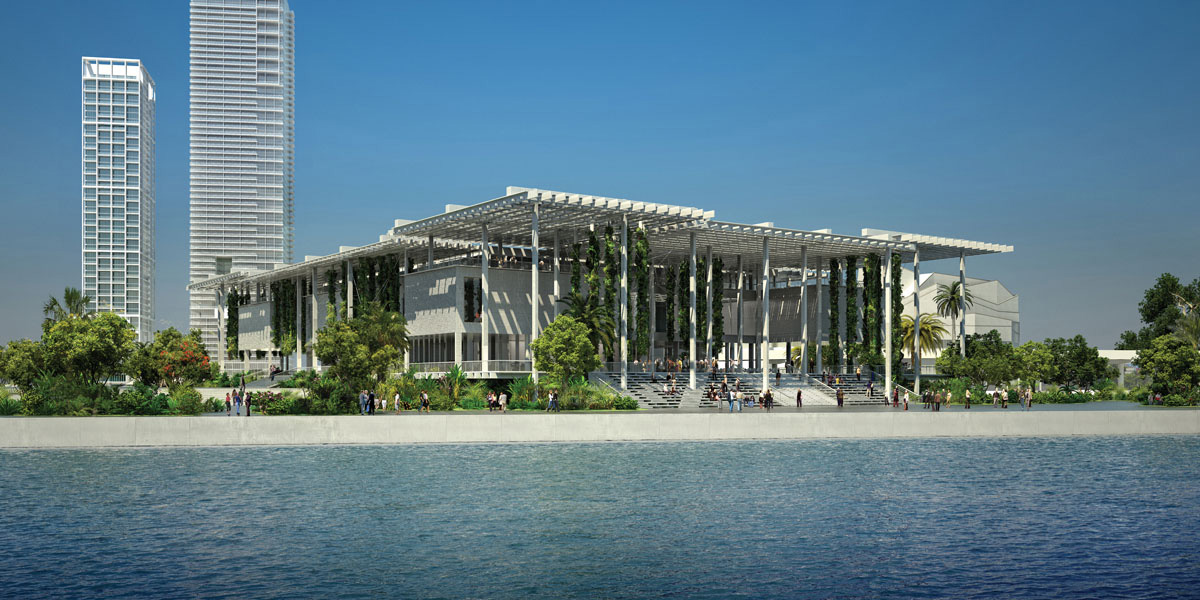 Futurist Alvin Toffler once said: "The illiterate of the 21st Century will not be those who cannot read and write, but those who cannot learn, unlearn and relearn." He couldn't have been more right. In today's global, technology-driven economy, things change in a heartbeat. Those who excel professionally are always learning, always growing and always adapting.
There's no doubt that this is an exciting time to live in South Florida. This month especially as Miami Art Museum reopens as Pérez Art Museum Miami [PAMM] in the head-turning, avant-garde Herzog & De Meuron-designed facility in the former Bicentennial Park, which is virtually unrecognizable in its reincarnation as the vibrant, welcoming Museum Park.
PAMM, however, is much more than what one would expect of the usual world-class museum, even one with a collection that tops an impressive 1,300 pieces. It's a comprehensive arts complex created to be a multi-faceted cultural and educational venue built to support and inspire the city's thriving community of artists, designers and collectors, it's art-engaged public and the location of one of the world's most important art fairs, Art Basel Miami Beach. The new venue aims to build community cohesiveness and catalyze the continued revitalization of Downtown Miami. The Premiere Gala on Dec. 7, which expects to attract over 700 luminaries of the art world, is the highlight of Arts Week.
Children and young adults will benefit as well. The museum presently has a school education program that is second in size only to that of the Miami-Dade Public School System itself. Currently there are 35,000+ participants yearly. With the dynamic new setting, that number is expected climb to 70,000+ in its first year via enhanced educational classrooms, library, auditorium, art and digital workshop spaces as well as outreach programs. This is just the first giant step in Museum Park's evolution, which will continue to bring the community together with the highly-anticipated opening of the Patricia & Phillip Frost Museum of Science in 2015.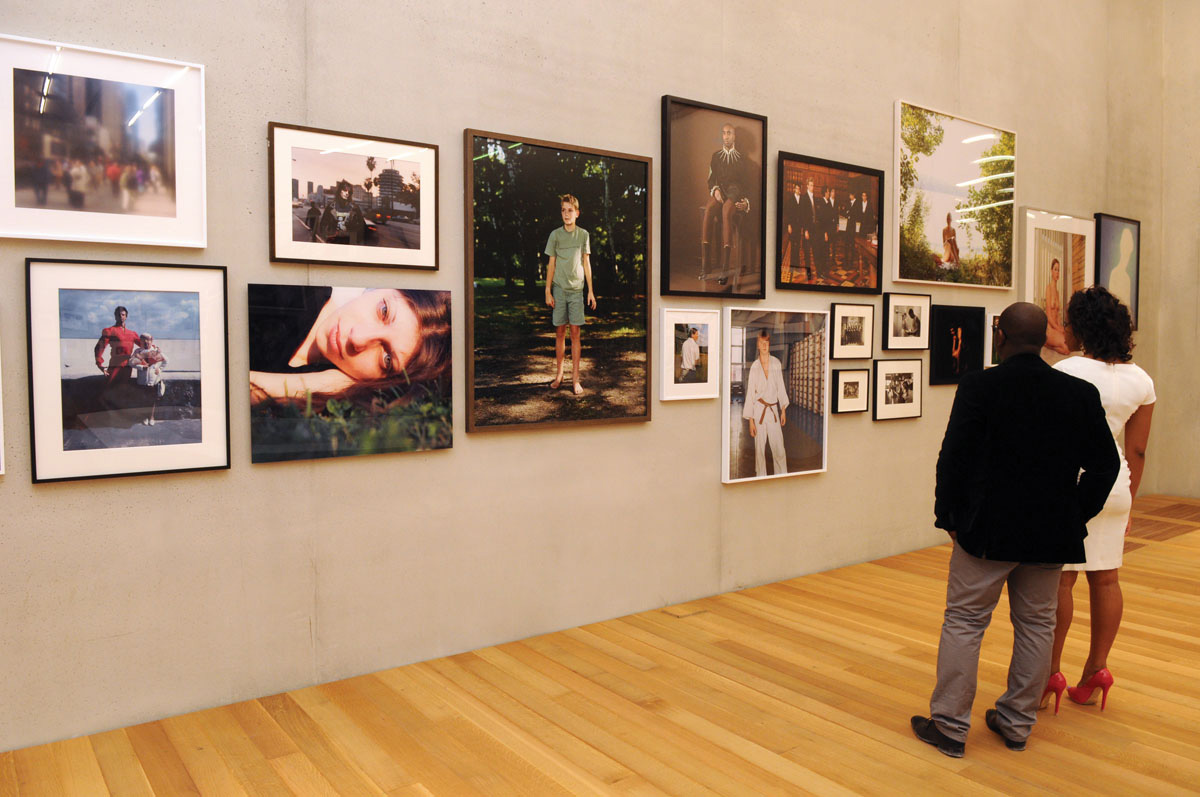 For all its civic impact, let us not lose sight of the fact that the PAMM is a fabulous museum filled with imaginative treasures. The roster reads like a Who's Who of modern art and gives an idea of how PAMM solidifies Miami's place on the world's arts & culture map with names like Ai Weiwei, Bouchra Khalili, Hew Locke and Monika Sosnowska.
Plan on visiting often as it will take time to thoroughly survey such notable opening exhibits as the unique artistic compositions of Chinese artist Ai Weiwei: According to What? and Americana. Additionally, Image Search: Photography From The Collection features Andy Warhol, Edward Steiche, Rineke Dijkstra and other luminaries. This display also gives a firsthand look at how PAMM uses technology to enhance the art viewing experience with digital didactic labels and iPads. A Human Document: Selections From Sachner Archive Of Concrete & Visual Poetry inspires inner poet, while boat lovers won't want to miss Project Gallery: Hew Locke which features dozens of scale replicas of ships hanging gracefully from the ceiling and making it look like they are all underway. This isn't a stuffy showing of historic boats, but represents the Miami experience as the vessels include cigarette boats, catamarans, cruise ships, fishing skiffs and more. Moreover, For Those In Peril On The Sea is a permanent installation celebrating often-hazardous immigration via the sea that should strike a particularly resonant chord with resident viewers and visitors alike.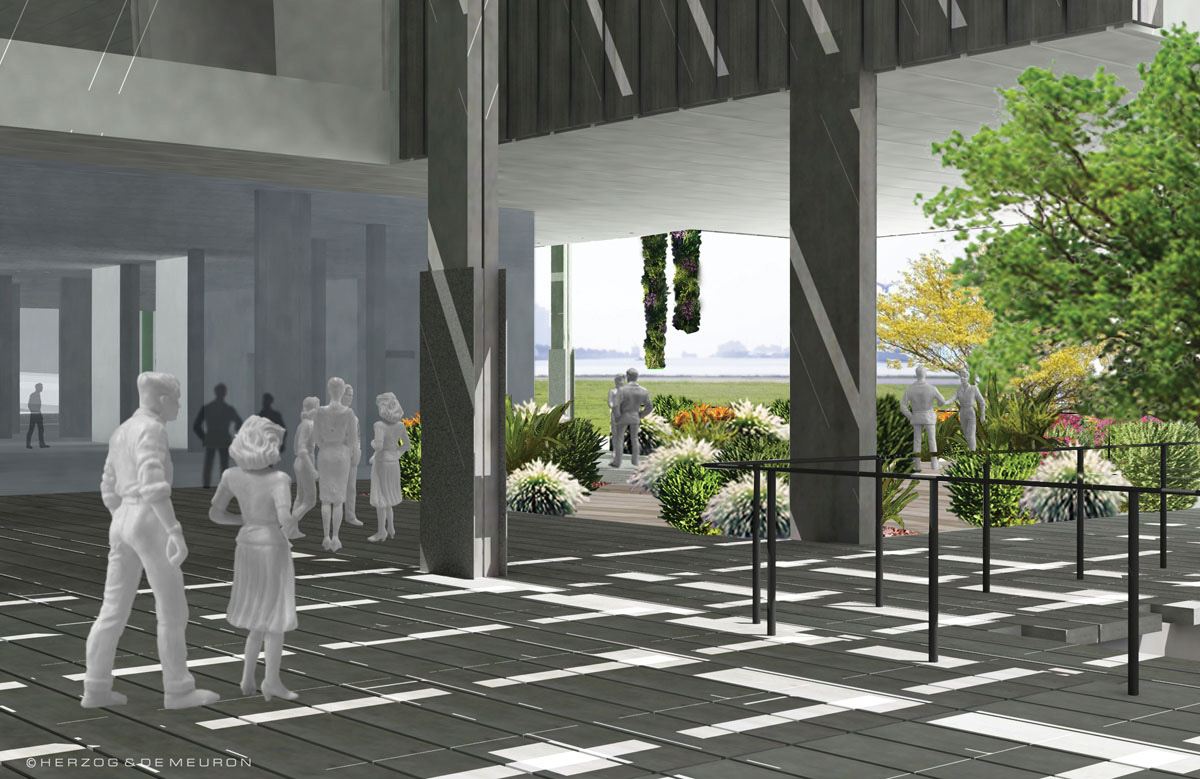 Opening in Apr. 2014 is Caribbean: Crosswords Of The World featuring 400 pieces that embody the cultural interaction of The Caribbean, North America and Europe and the creative results. Also, be sure to explore the smaller yet equally outstanding displays such as the work of Cuban painter Amelia Pelaez: The Craft of Modernity and Miami artist Edouard Duval-Carrie: Imagined Landscapes, whose Haitian roots influence his creativity.
The aforementioned only confirms that PAMM lives up to the unspoken promise of its eye-catching building exterior and is as far as possible from the dusty museums founded centuries ago. Simply put, it is the right space at the right time in the right city…and ready to grow. Best of all, you don't even have to step inside to enjoy the ambience. Walk through the stunning "neighborhood park" to enjoy the outdoor sculpture garden featuring the minimalist creations of Jedd Novatt, Chaos Bizkaia & Chaos SAS. Or just stop for a moment and sit underneath the instant serenity of the incredible hanging gardens by renowned French Botanist Patrick Blanc. This, along with the shaded plazas and large veranda, will be especially appreciated in summer months.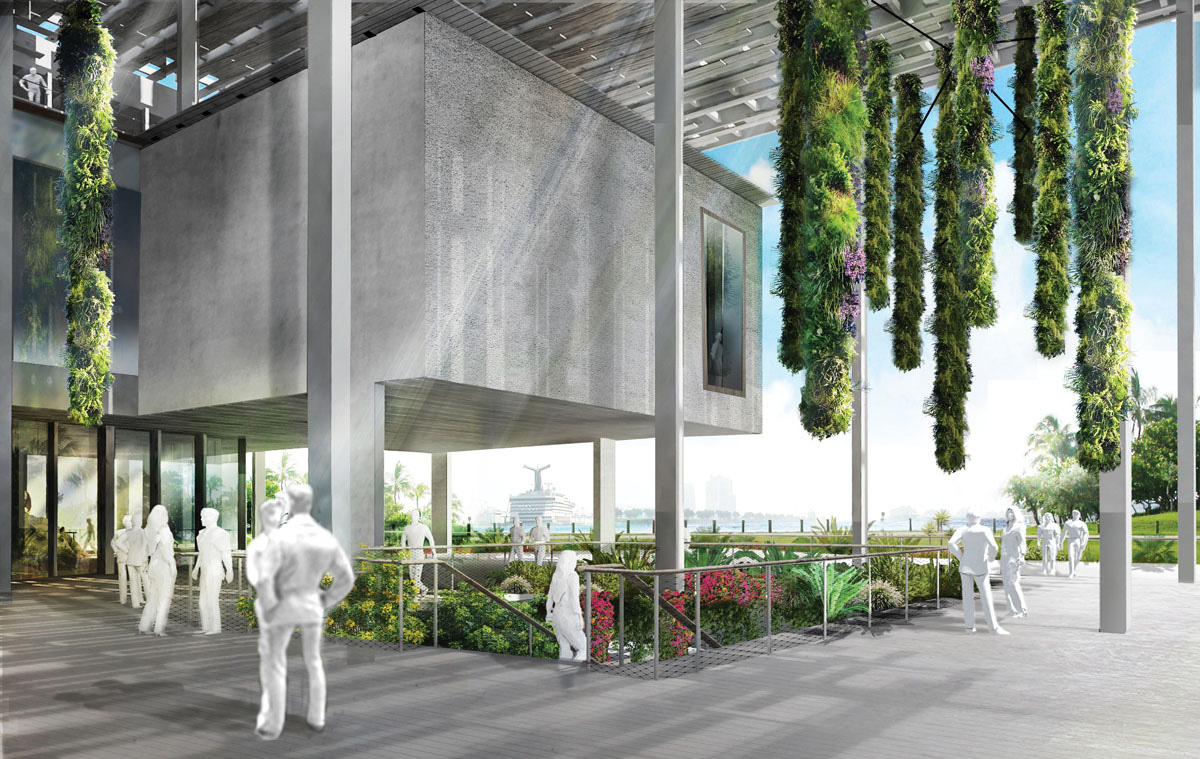 Whether you're coming to see the art or not, make sure to visit the waterfront bistro for a bite. Stephen Starr has been designated as the exclusive restaurateur for the bistro and exclusive catered events. He brings along as weighty a resume as the artists on display, being the driving force behind celebrated fine dining spots such as Buddakan, Morimoto, Makoto in Bal Harbor and the W Fort Lauderdale's Steak 954. His Stephen STARR Events firm is the exclusive caterer at Philadelphia Museum Of Art, New York Botanical Gardens and New York Historical Society.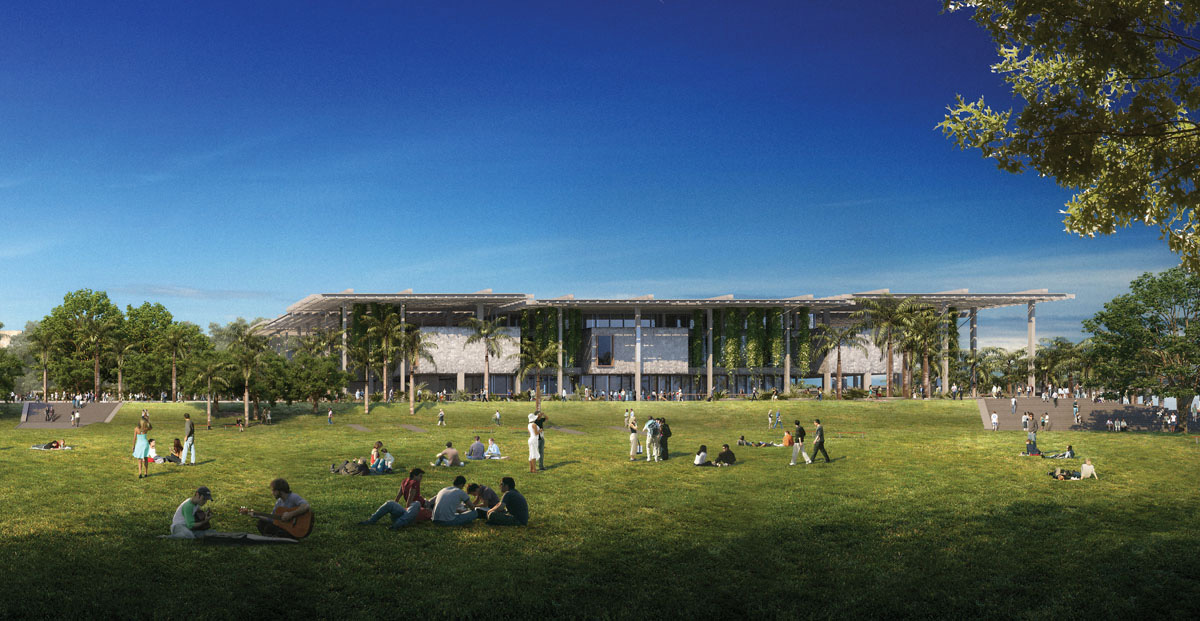 PAMM is a product of the metropolis it calls home. In 2004, Miami-Dade County voted to approve $100 million in bond financing, the City Of Miami supplied the enviable location on Biscayne Bay and $75.5 million has been raised through Jan. 2013 from private donors. The result is a development that celebrates Miami's diverse cultures while forming a social center to bring those cultures together.
DID YOU KNOW?
Check out these little-known facts about the new PAMM so that you have something to talk about with fellow patrons during your visits.
Rich History
PAMM's origins date back all the way to 1984 when it was an exhibiting organization without a true collection of its own. It has definitely come a very long way since those humble beginnings.
Local Inspiration
Famed Architects Herzog & De Meuron used Miami's unique community on the water known as "Stiltsville" as a reference for the museum during the conceptual stages of the project.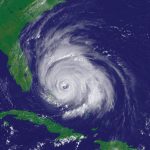 Hurricane Protection
PAMM features the largest single sheet of hurricane-resistant glass ever manufactured. The glass windows are 17.5' x 7' and weigh 2,500 lbs. each, and can withstand up to 150 mph winds.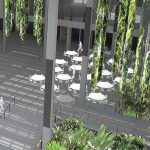 Great Gardens
The hanging gardens are designed by renowned French botanist Patrick Blanc of vertical garden fame, with the longest hanging garden measuring a remarkable and iconically sized 51 feet.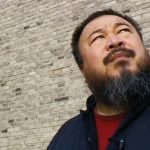 Special Artist
Ai Weiwei custom-designed several impressive works specifically for his PAMM exhibition, including such unexpected innovations as a bicycle installation and handcuffs made from jade.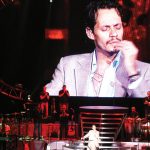 Celebrity Support
Marc Anthony will be donating a special performance at this year's gala. The event, which honors Darlene and Jorge M. Perez, will be attended by top artists, collectors, gallerists and celebs.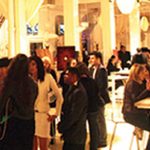 Proper Parties
Whether you're looking to create special memories or really impress business associates, PAMM will undoubtedly be at the top of most people's lists. You can rent the space for weddings and other events.