1. Obtain References & Competitive Bids: Generally, condominiums are required to obtain competitive bids for projects costing more than 5% of the budget. Uniform bid packages should be disseminated to all bidders in order to obtain "apples to apples" bid comparisons.
2. Check Proper Legal Name & Licenses: Perform searches to verify the correct name of the legal entity to be reflected in the contract. It's also imperative to verify that the selected contractor is properly licensed to perform the work.
3. Insurance: It's crucial the contractor maintain sufficient insurance for the work being performed as recommended by the association's insurance professional. The association should be named as an additional insured on the appropriate coverages.
4. Permits & Notice Of Commencement: Proper permits should be obtained. Avoid contractors who suggest work be done without permits to save money. To comply with the construction lien laws, a Notice Of Commencement should be filed for jobs over $2,500.
5. Scope Of Work/Timeframe: The contract should have a detailed scope of work including specifications, drawings, warranties and other applicable technical information. Commencement and completion dates should be specified, and liquidated damages for delay should be considered.
6. Payment Terms: Payments should be commensurate with the percentage of work completed with retainage held. Releases of liens/payment affidavits should be provided. All work completed should be accepted and permits closed prior to final payment.
7. Payment & Performance Bonds: For certain projects, which may include painting, roofing, elevator modernization and concrete restoration, the association should consider requiring payment and performance bonds for additional protection.
8. Other Contract Provisions: The contract should contain other provisions to protect the association, including, but not limited to, indemnity and termination provisions. Seek legal counsel as such provisions must comply with Florida Law to be enforceable.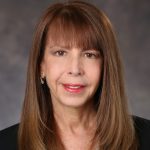 ABOUT THE AUTHOR
› Lisa A. Lerner is a partner with the Coral Gables-based law firm of Siegfried, Rivera, Hyman, Lerner, De La Torre, Mars & Sobel, P.A. focusing on representing condominium and homeowners associations in matters involving all aspects of community association law since 1983; SRHL-Law.com, FloridaHOALawyerBlog.com.