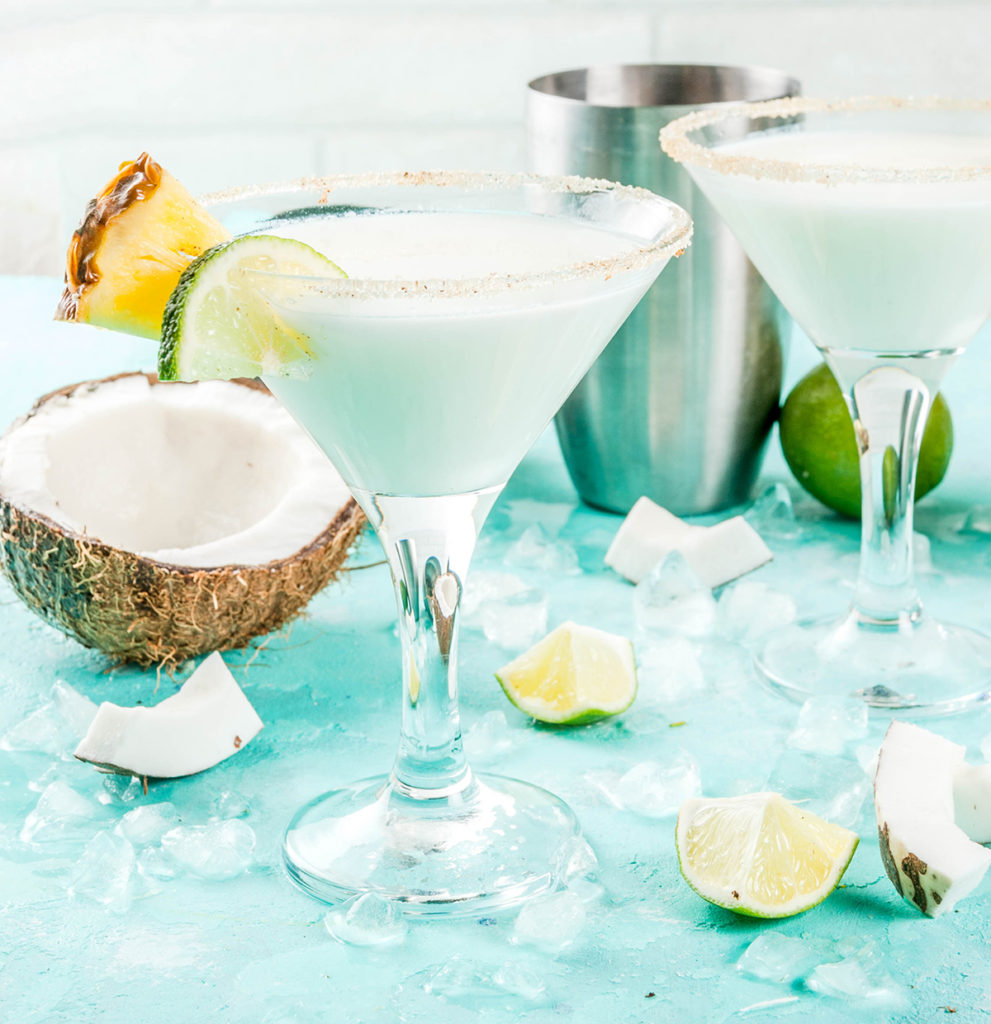 1.5 oz Skyy Infusions Citrus Vodka
1 oz Fresh Lime Juice
1 oz Zico Coconut Water
.5 Ocean Spray White Cranberry Juice
.5 oz Cointreau Orange Liqueur
1 tsp Pure Coconut Extract
Combine all ingredients in iced shaker. Shake well and pour through a strainer into cosmo glass. Garnish with pineapple, lime wedge & coconut.