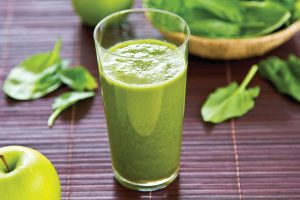 Blue Print
Blue Print Cleanse will gently rid your body of impurities, balance your alkaline levels and aid in digestion. This cleanse offers a trio of levels: Renovation, Foundation & Excavation. The main difference is the ratio of fruit juice versus green juice each cleanse offers; BluePrintCleanse.com.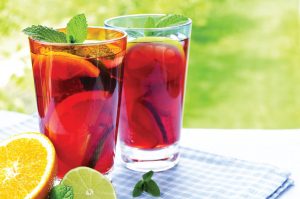 Urban Remedy
Urban Remedy offers only 100% organic juices. Rich in minerals and active enzymes, it prides itself in its ability to repair previous digestive damage with natural and nutritious ingredients. It offers a tailored, energizing and delicious juice cleanse for everyone; UrbanRemedy.com.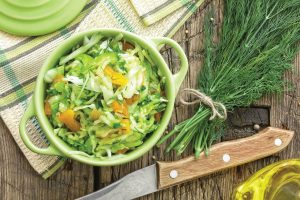 Organic Avenue
Organic Avenue Cleanses offers 3 levels of juicing; Love Easy, Love Fast & Love Deep. If you're brand new to cleansing, Love Easy will ease you into the process with a kale salad and falafel. However, if you're a cleansing veteran, Love Deep will boost your system with 3 days of pure juicing; OrganicAvenue.com.
FIBER FACTS
Are you a loyal fiber fan? The under-consumption of fiber has become a major public health concern. Fiber is essential to a well-balanced, nutritious diet. Currently, Americans only consume about 15g of fiber per day. The recommendation for female and male adults 50 years and younger is 25 g/day and 38 g/day, respectively. You may be asking yourself, why does this matter? Fiber has been shown to improve mood, increase satiety while reducing fatigue, aid in weight loss, enhance blood sugar control, increase digestive health, lower cholesterol, and decrease the risk of gastrointestinal cancers as well as coronary heart disease. Want to increase your intake? You can start by substituting refined grains with 100% whole grains, enjoying at least 2.5 cups of vegetables and 2 cups of fruits each day, and aiming for products that contain a minimum of 5g/day of fiber per serving. Fiber's benefits will not disappoint! If you were not a fan before, you will be soon. Get healthy! Get fit! Get started!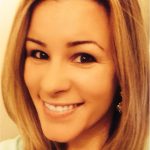 ABOUT THE AUTHOR
› Yamivett De La Moneda MS, RD, LD/N is Co-Founder of Health4Life, offering a variety of programs including weight reduction, sports nutrition and corporate seminars. They are located inside 360 Energy In Motion in Brickell; Yami@Health4LifeFL.com.