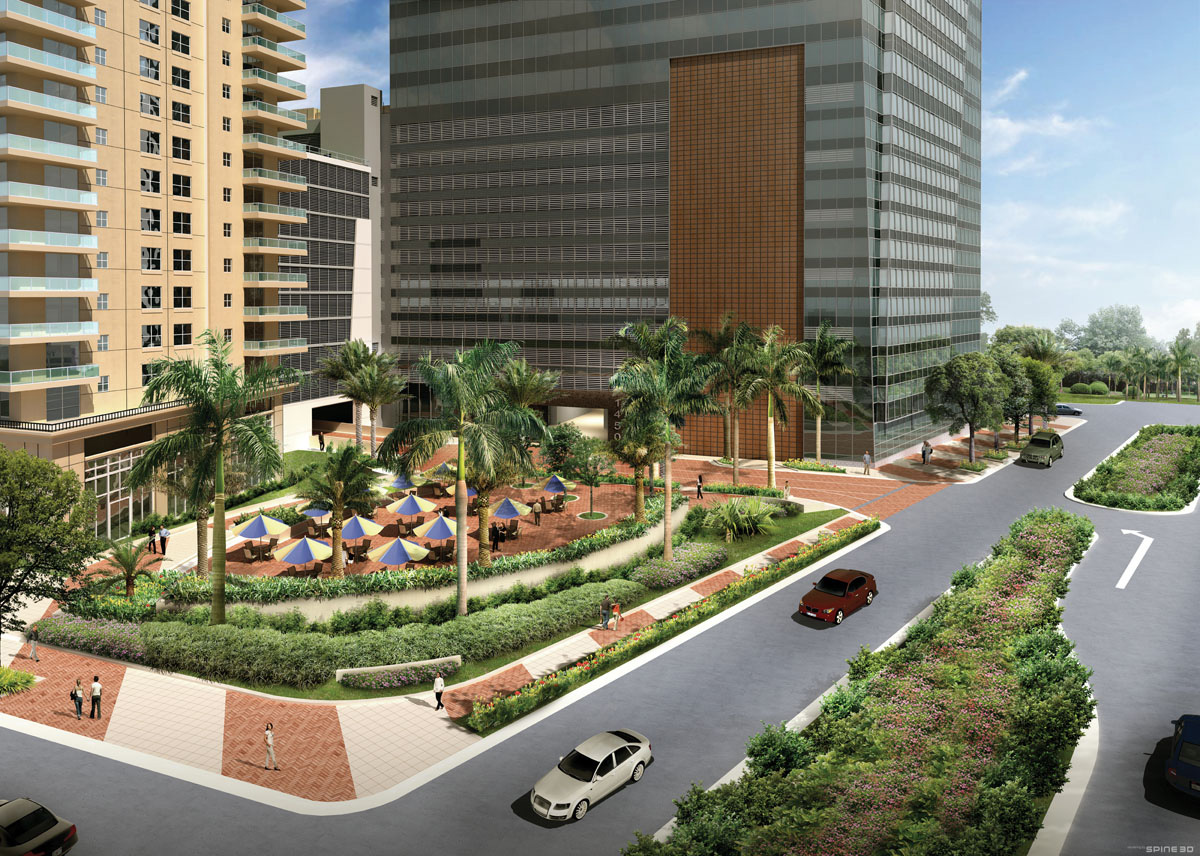 Business in Brickell will soon have yet another reason to boom with 1450 Brickell, a Class-A office tower that — together with the adjacent One Broadway luxury residential high-rise development — will form a full square-block of mixed-use commercial and residential development between Brickell Avenue and South Miami Avenue at the entrance to Miami's Brickell Financial District.
Already garnering attention, the 35-story, 586,000-square-foot 1450 Brickell tower is scheduled for delivery in the first quarter of 2010, when it will become the first of three new downtown Miami office buildings to come online next year. The building offers both commercial office and ground-level retail space and is located in the neighborhood's least congested area, offering convenient in-and-out access, as well as some of the area's best views of Biscayne Bay with flexible floor plates ranging in size from 24,000-26,590 square feet. "We conceived and designed 1450 Brickell with two words in mind: quality and convenience," says Alan Ojeda, CEO of Rilea Group, the Miami-based development firm responsible for the building. "Now that we're months from completion, I can say with certainty that the tower's quality of construction will be matched only by its convenient location and accessibility." The Brickell Gateway is home to more than 30,000 square feet of retail space and nearly 30 retail businesses within walking distance of 1450 Brickell's front door, making location one of its many advantages.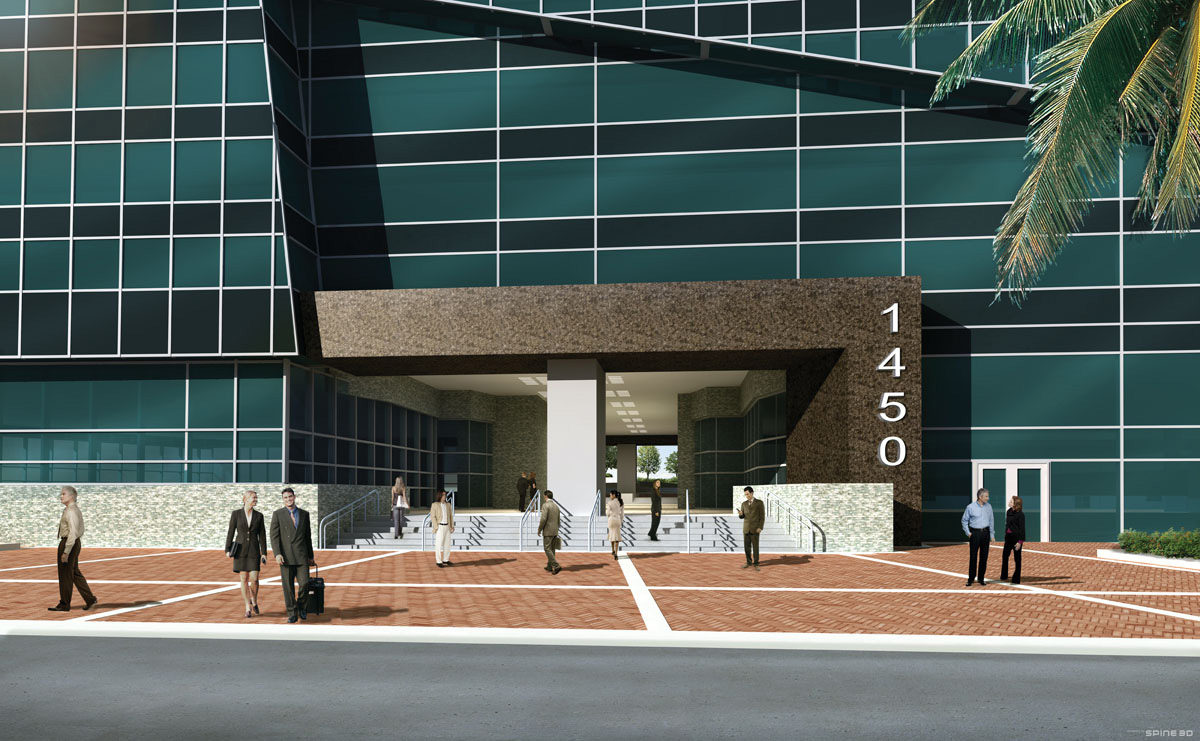 Following its completion, 1450 Brickell will make headlines again by becoming Miami's first LEED Gold-certified office tower. In addition to its environmentally-sound design, 1450 Brickell will set a new standard for construction quality. The entirety of the tower's exterior will be clad in a curtain wall system of high-impact-resistant glass offering sweeping views of Biscayne Bay, Brickell Avenue, and Downtown Miami. Further, 1450 Brickell's safety installations will remain functional during a power outage, thanks to a generator that will run the air-conditioning system for humidity control and enable tenants to utilize lighting and electrical power for basic needs. "After enduring one of the most rigorous sets of glass testing ever conducted in the U.S., we can say with confidence that 1450 Brickell will set a new standard for building strength," says Troy Johnson, project executive for Enclos Corp., the contractor that designed and installed the curtain wall system.
Extensive lab trials exposed 1450 Brickell's façade to a series of experiments replicating extreme conditions, including static and dynamic water testing, air-flow testing, wind-load testing and impact testing, among others. The current system withstood every test and has been approved by Miami-Dade County. 1450 Brickell is the only office building in the market to meet this level of standard for wind resistance. "Construction quality has been a chief priority of ours since we began planning 1450 Brickell, so we're proud that our tower's glass façade will utilize the most advanced technology available in our market today," says Ojeda. "In setting a new threshold for curtain wall engineering and construction, 1450 Brickell is offering tenants a peace of mind that cannot be found elsewhere in Miami — or the U.S."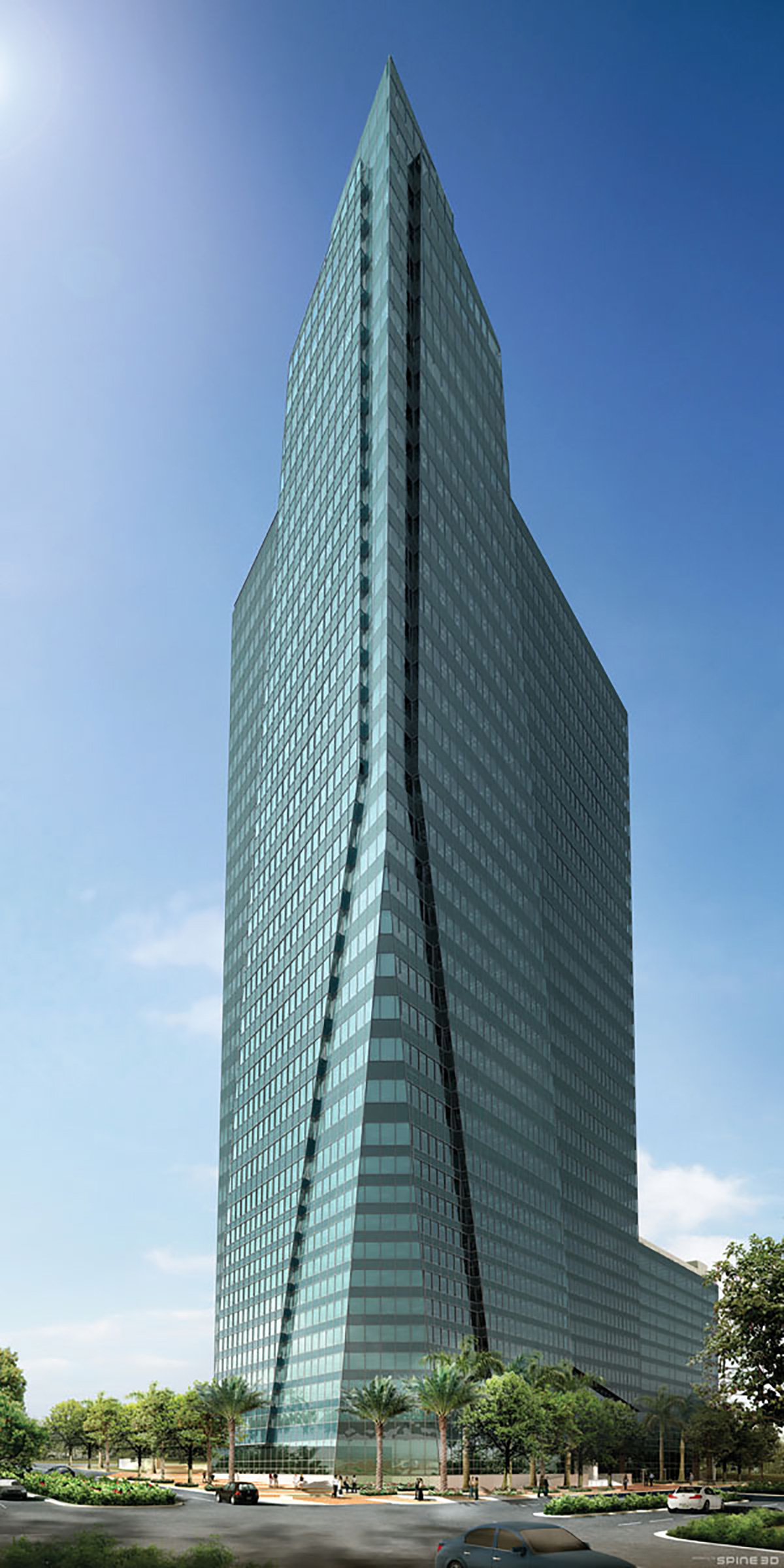 Blanca Commercial Real Estate, a Miami-based commercial real estate brokerage and advisory firm, has been selected as the exclusive leasing agent for 1450 Brickell. Blanca Commercial Real Estate President and CEO Tere Blanca and Executive VP Danet Linares, widely-recognized as two of the top commercial real estate professionals in South Florida, will spearhead the leasing and marketing efforts for 1450 Brickell. The Blanca-Linares team offers more than 35 years of combined experience in the Miami office market, having previously leased several top Class-A properties including Wachovia Financial Center, 1111 Brickell Avenue and the Bank of America Tower at International Place in Miami's Central Business District.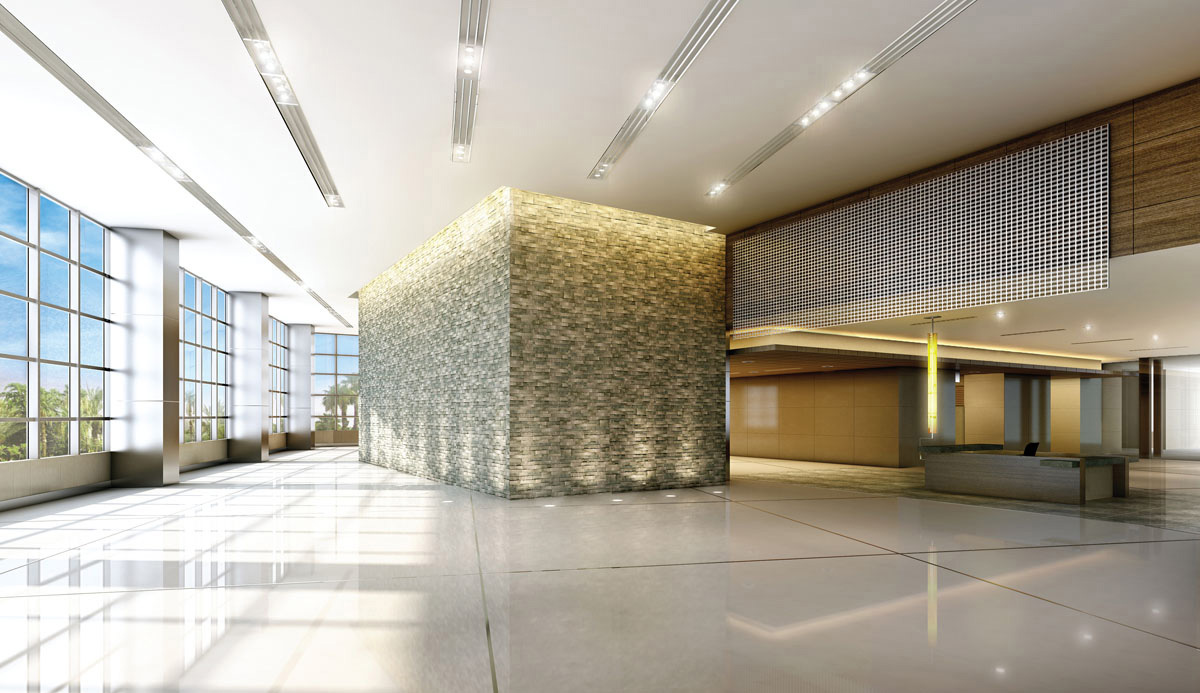 "Beyond the advantages 1450 Brickell presents tenants in the areas of sustainability, construction quality, location and access, the building will offer stability in its ownership and sponsorship," says Blanca. "Rilea Group has been a trusted name in South Florida development for nearly three decades, and a diverse group of banks including Bancaja and Banco Sabadell have issued the building long-term financing. This stability takes on added significance in an economic environment in which many tenants are seeking to align their office leasing commitments with their long-term business objectives."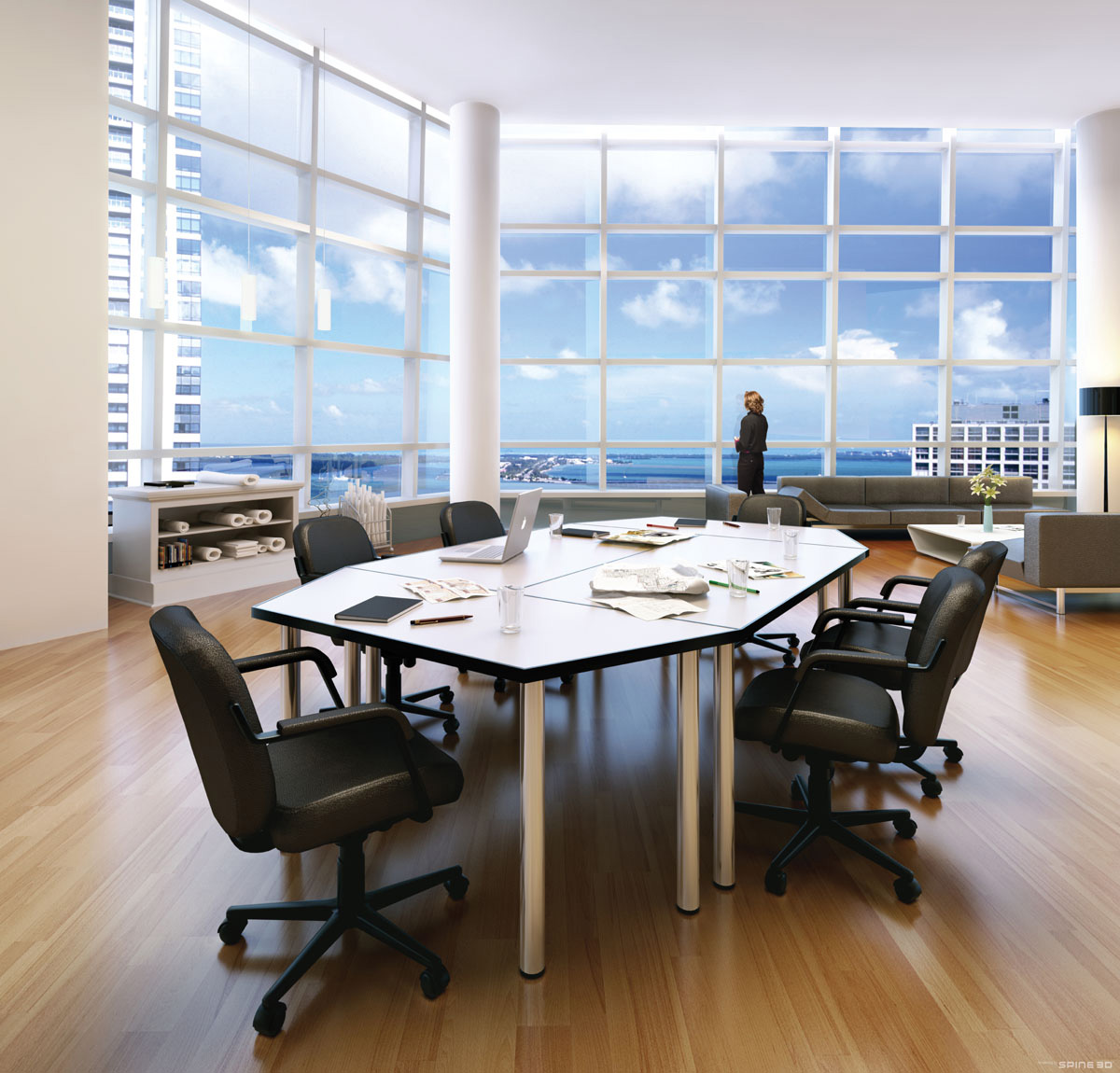 Setting 1450 Brickell further apart from its competition is its location in Miami's Financial District, home to more international banking and financial institutions than any place in the U.S. outside of Wall Street. The easily-accessible tower — minutes off I-95 and a one-block walk from the nearest MetroMover station — is located away from the overly-congested areas adjacent to the Brickell Bridge. It's surrounded by a healthy mix of office buildings, residential towers, retail businesses and other amenities including the Four Seasons Hotel, Conrad Hotel, Segafredo Brickell, Novecento, Pieduck's Pizza, Brickell Irish Pub, LA Fitness and Ecolav Miami, a sustainable dry-cleaning service. "One of the things that tenants are looking forward to is the idea of taking public transit to work and then, once here, being located in a vibrant pedestrian-friendly urban center that affords opportunities for urban living, shopping and dining," says Blanca.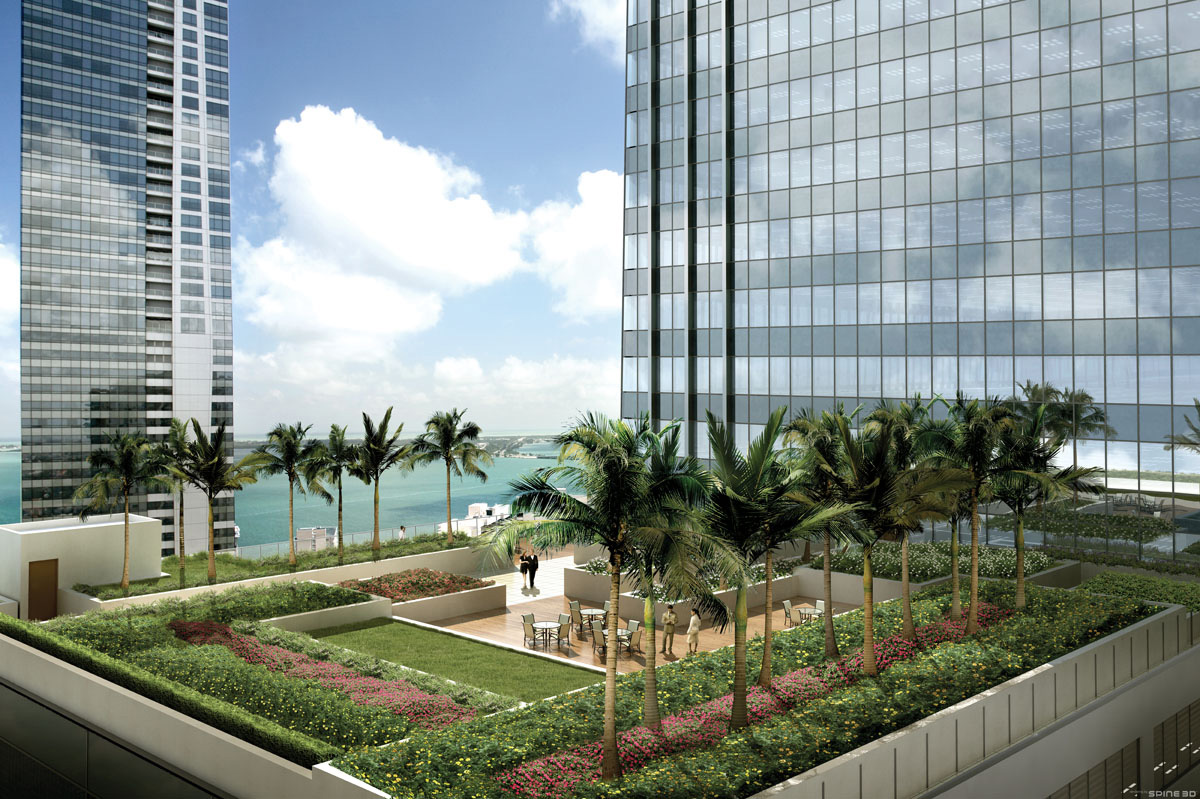 To learn more about 1450 Brickell, visit 1450Brickell.com. For leasing information, contact Tere Blanca or Danet Linares of Blanca Commercial Real Estate at 305.577.8850.