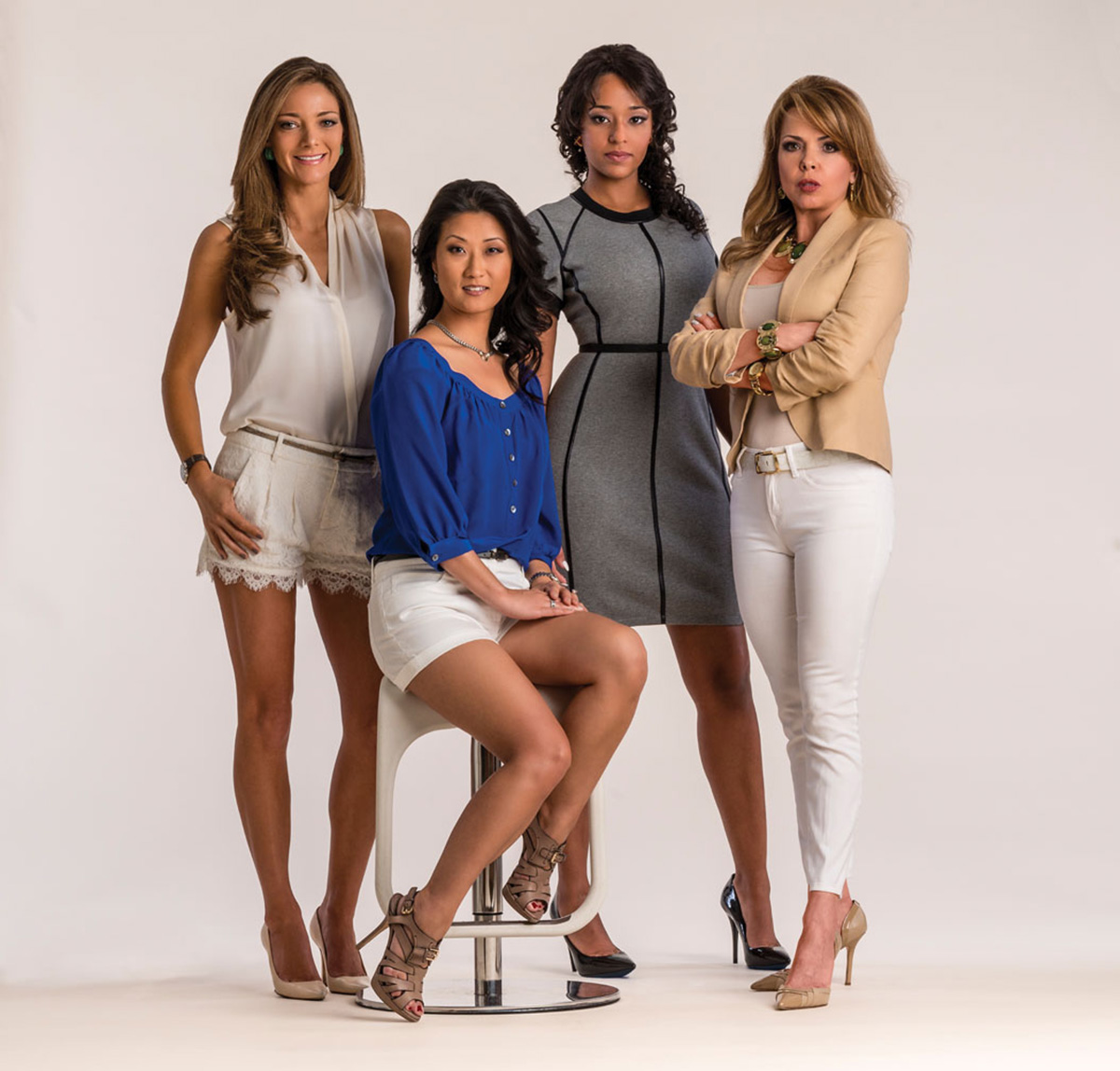 the women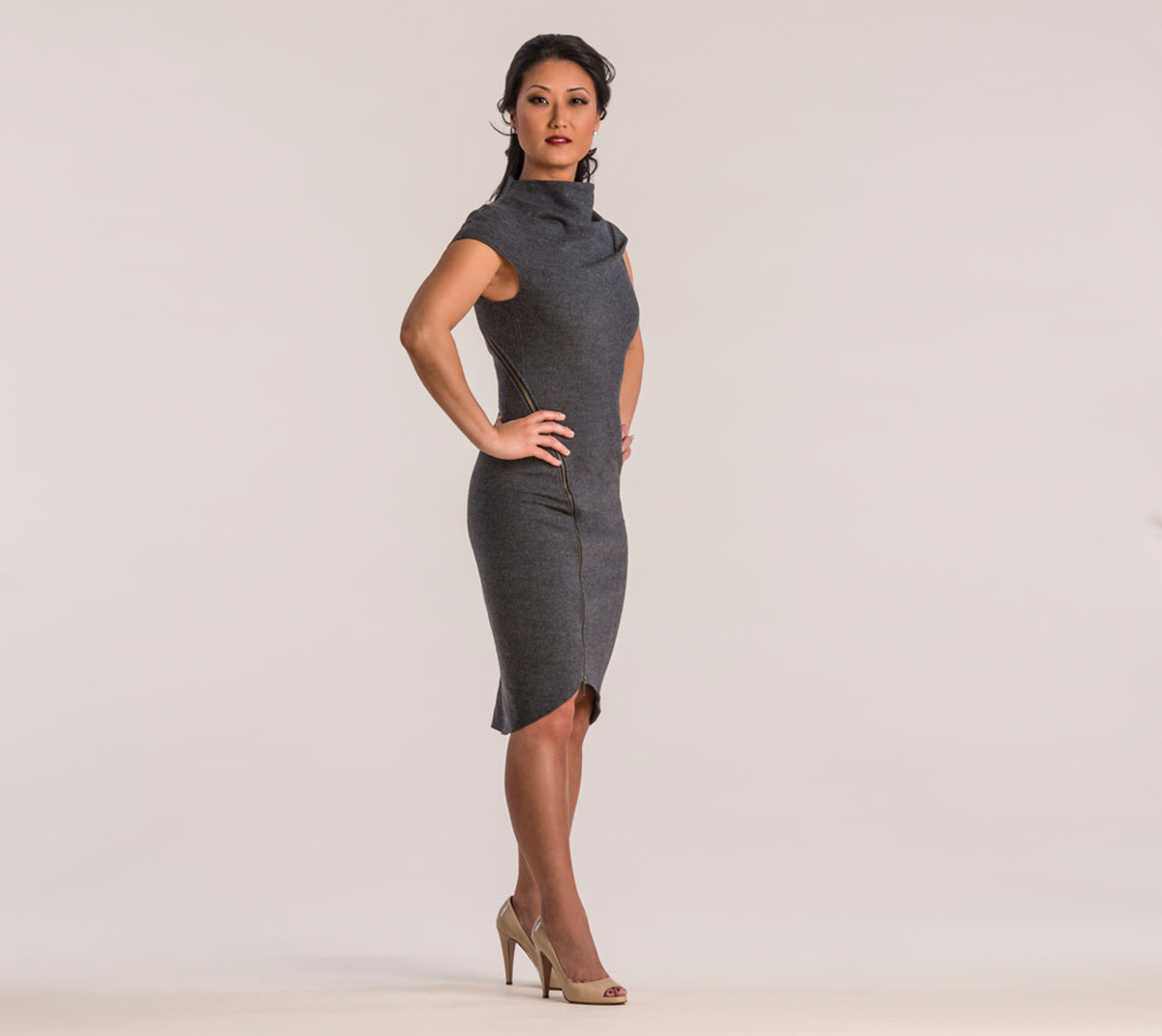 Katie Phang
Shareholder/Partner
Arrastia, Capote & Phang LLP
ACPLegal.com
Her style: Classic with an edge
Style icon: Kerry Washington
In her closet: Prada, Etro, Dior, Trina Turk, Helmut Lang, Black Halo, Rag & Bone, Vince, Louis Vuitton, Chanel
Where she shops: Bal Harbour Shops
Prized possession: "For Valentine's Day, my husband gave me a pair of black Christian Louboutin Vendome heels autographed by…Christian Louboutin himself! I can't bring myself to wear them, though. I feel like they should be in a glass display case somewhere!"
Memorable fashion faux pas: "Overalls in college! It was all the rage, but a 5'2'' Korean with a bowl-cut hairdo has no business wearing overalls…ever!"
Style tip: "Buy what you LOVE, not what you like! That way you'll always have great pieces to wear, even when fashion trends change."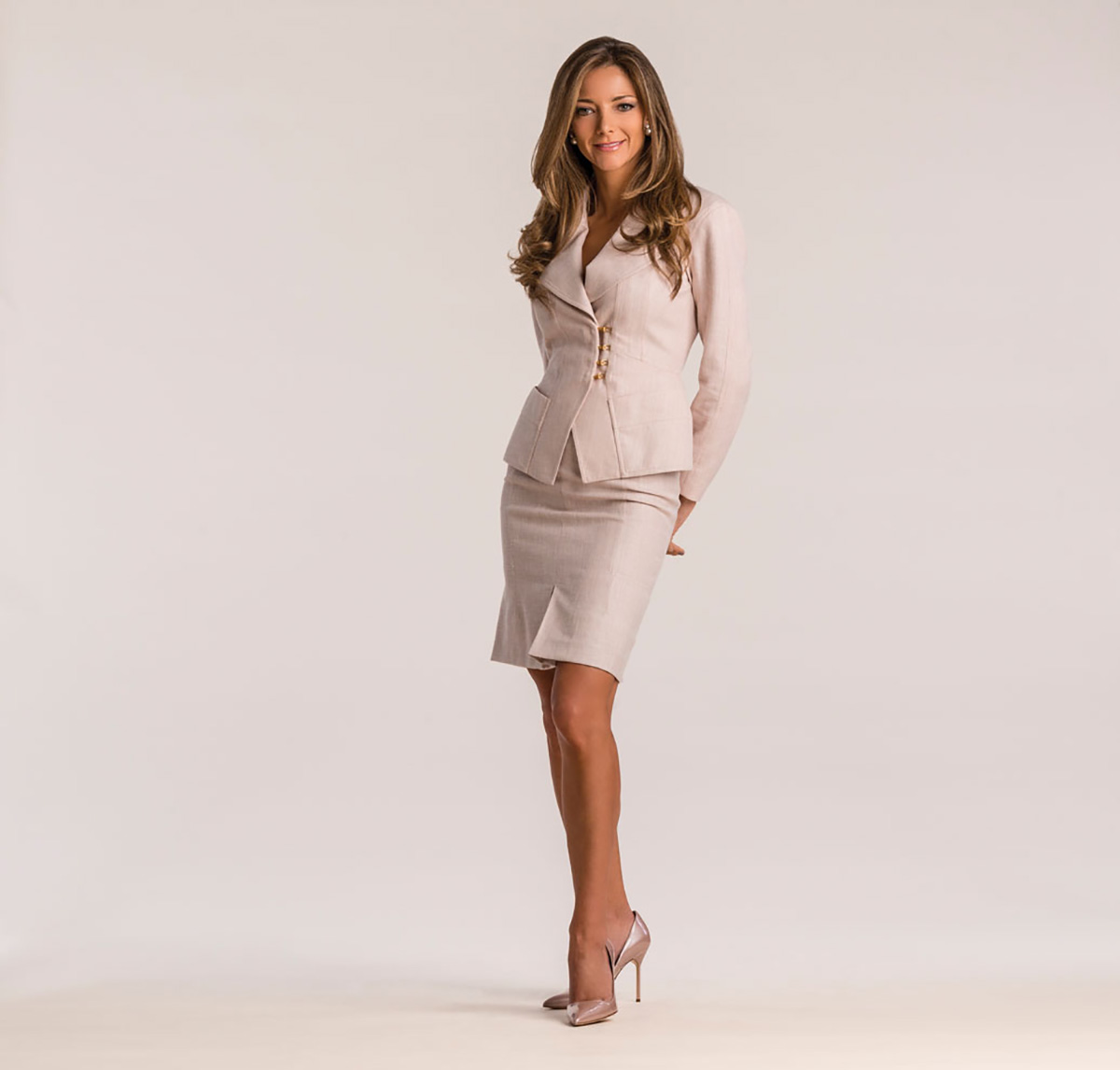 Liliana Paez
CEO
Global Smart Products
& Key Int'l Sales
GSmartProducts.com;
Key-International.com
Her style: Classic with a modern twist
Style icon: Carla Bruni
In her closet: Prada, Helmut Lang, Manolo Blahnik
Where she shops: Barneys New York, Intermix, Neiman Marcus
Prized possession: "Definitely my Patek Phillipe watch!"
Memorable fashion faux pas: "On my wedding day, I decided to jump in the pool with my Monique Lhuillier dress. Unfortunately, I underestimated the weight of the dress and almost drowned…it might not sound like it, but it was really funny."
Style tip: "Always combine classic pieces and style with modern accessories."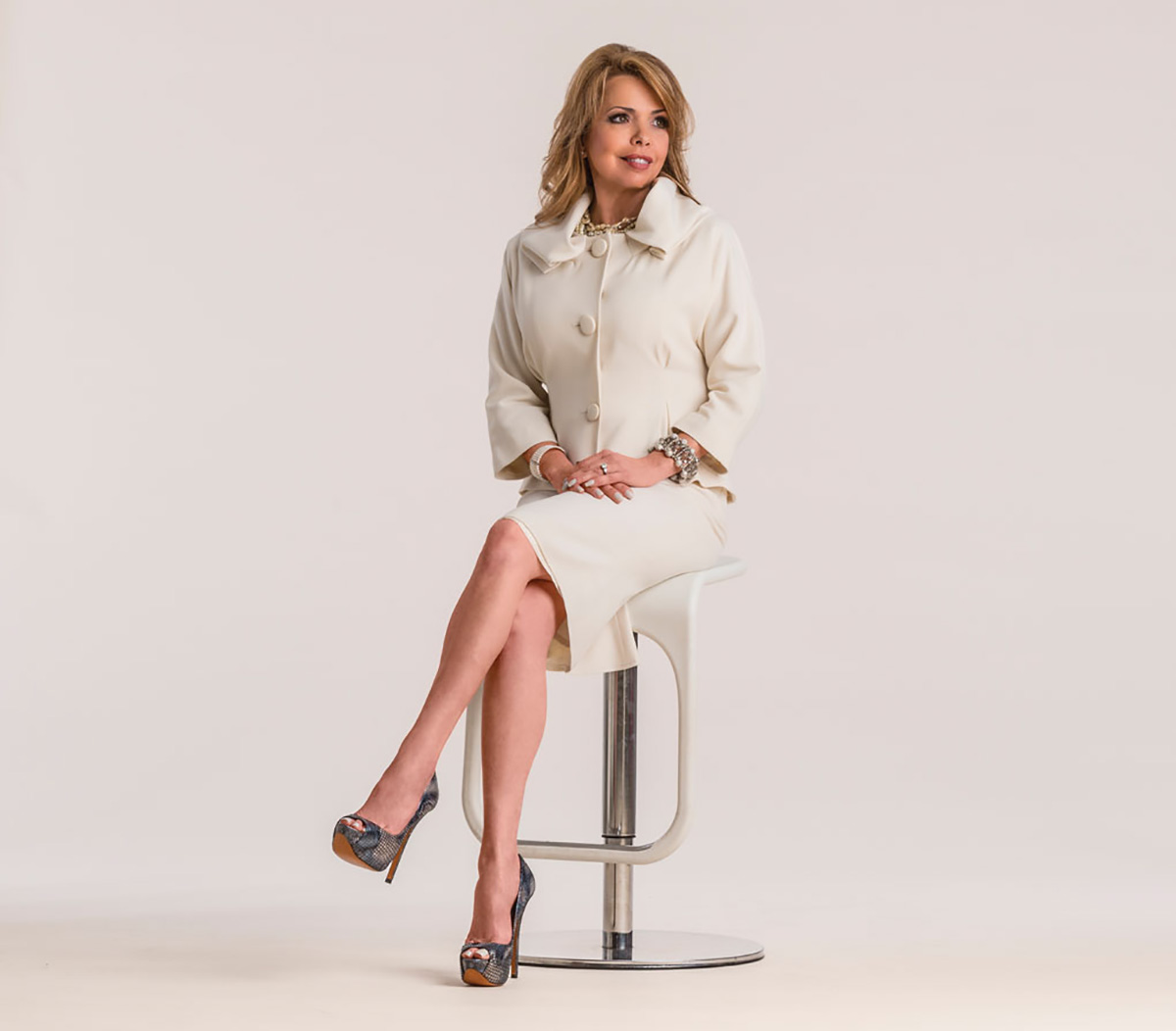 Erbi Blanco-True
Sr. VP
Great Florida Bank
GreatFloridaBank.com
Her style: Elegant
Style icon: Audrey Hepburn
In her closet: Michael Kors, Ralph Lauren, Donna Karan, Jimmy Choo
Where she shops: Nieman Marcus, Nordstrom, Macy's, Consign Of The Times
Prized possession: "My Louis Vuitton Vintage Handbag, I've had it for more than 20 years and it still goes with everything!"
Memorable fashion faux pas: "Once I decided to have a mermaid-style gown custom-made for a black-tie event but when I picked up the dress, I realized I could hardly walk in it because it was too tight around my legs…I spent the whole night sitting at the table without being able to dance or walk around!"
Style tip: "Buy classic quality pieces —you can easily update them with accessories. Plus, they will last forever!"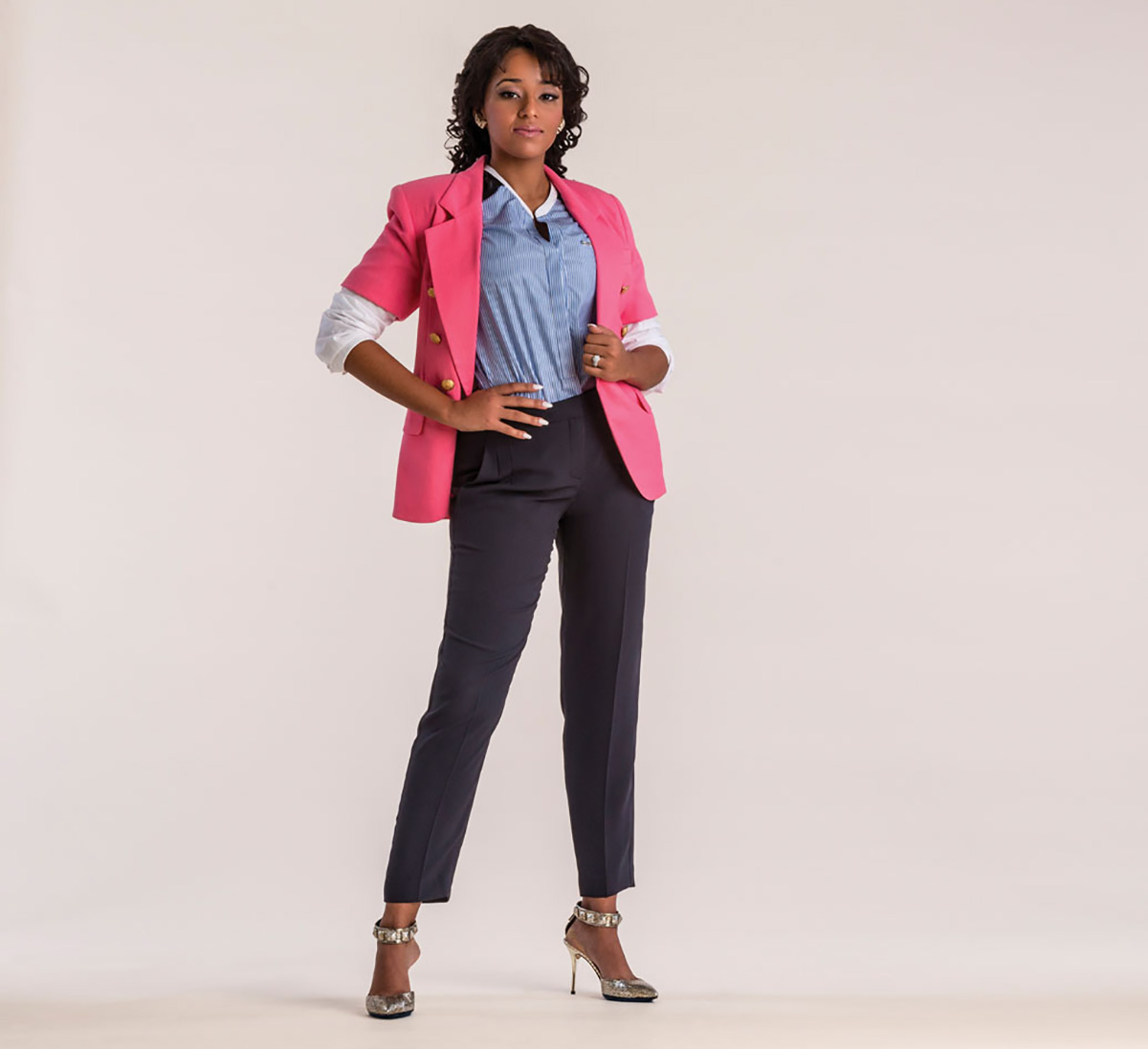 Mency Acosta
VP
King Creative
KingCreative.tv
Her style: Miami chic
Style icon: Jacqueline Kennedy Onassis
In her closet: She's always on the lookout for up-and-coming designers and brands.
Where she shops: She uses HotPinkStyling to get her looks from various places including Bloomingdale's and Lord & Terry Boutique in Pompano Beach.
Prized possession: "A Louis Vuitton vintage clutch that belonged to my grandmother's sister. She passed away a few years ago and was a Louis Vuitton fanatic!"
Memorable fashion faux pas: "One day while I was headed to Brickell Key for lunch, I thought I could just walk across the bridge with my cute new heels…but halfway across the bridge I kept tripping, nearly falling into passing traffic!"
Style tip: "Always look for the best deals and take your time when shopping!"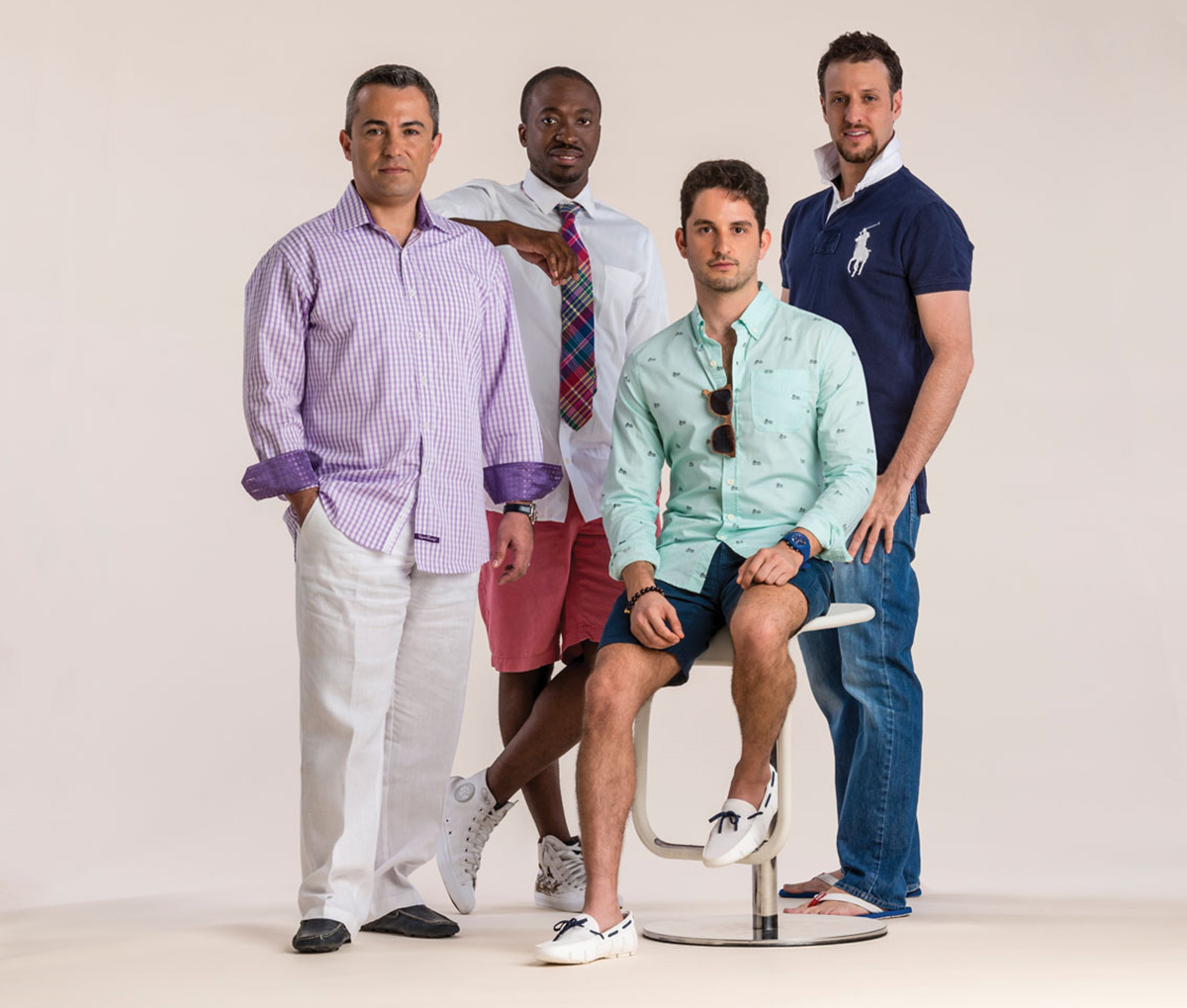 the men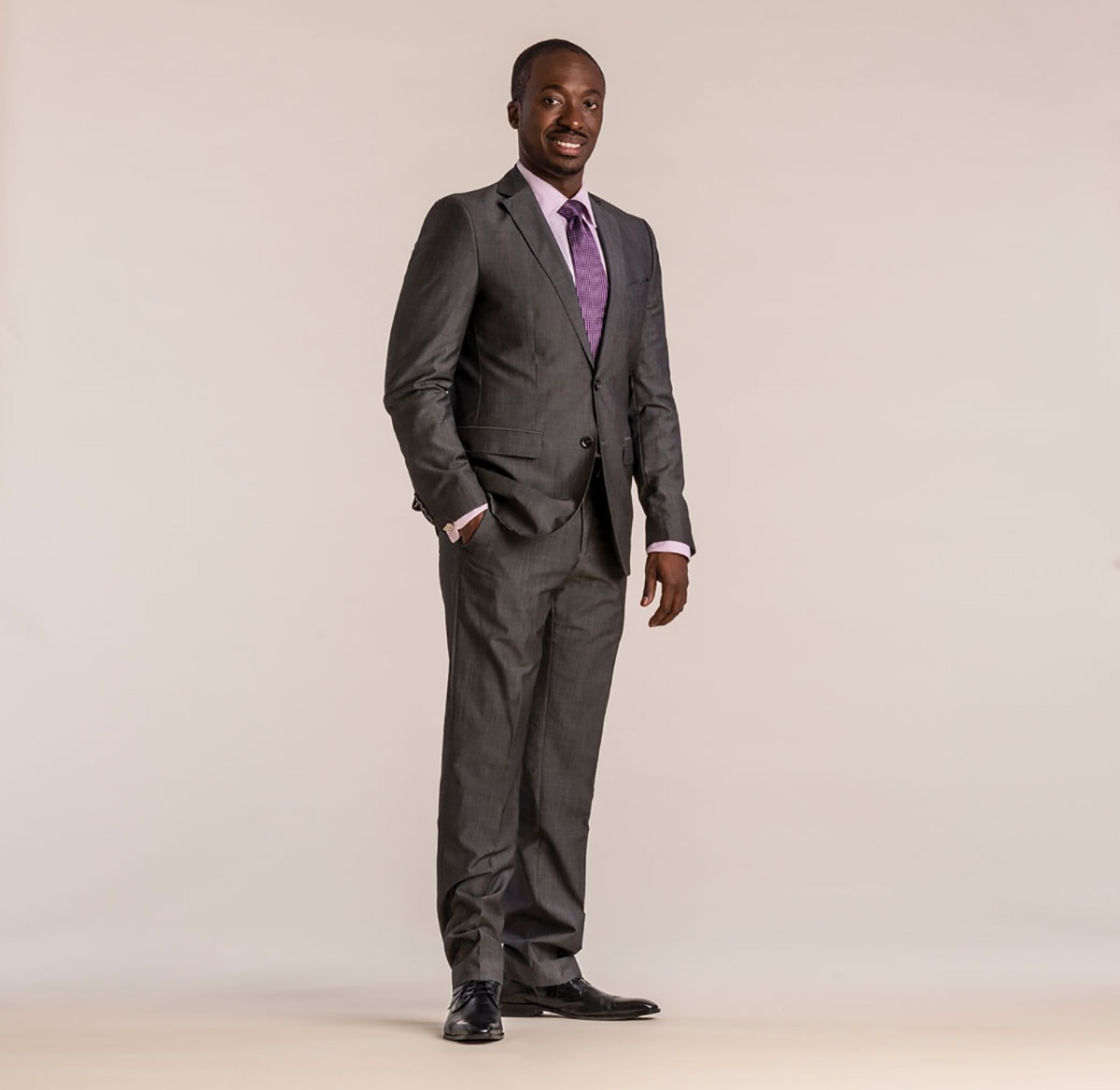 Malik S. Benjamin
Dir. Of Program Innovation
FIU College of Architecture Managing Director
Institute of Collaborative Innovation
MalikSBenjamin.com
His style: "Blipster 007!"
Style icon: Jean-Michel Basquiat
In his closet: Zara, Cole Haan, Brooks Brothers, Rotenier
Where he shops: Zara, Brooks Brothers
Prized possession: "A series of sneakers with my face designed onto the side!"
Memorable fashion faux pas: "I was a student at Alvin Ailey when I picked out a perfect outfit for a celebration party after the final performance of the year. A month later, suit in hand, I went to the concert hall, performed and got dressed. Apparently, that was the month I had my final growth spurt and my suit pants were as high as Steve Urkel's!"
Style tip: "Be you…it sounds corny but it's true!"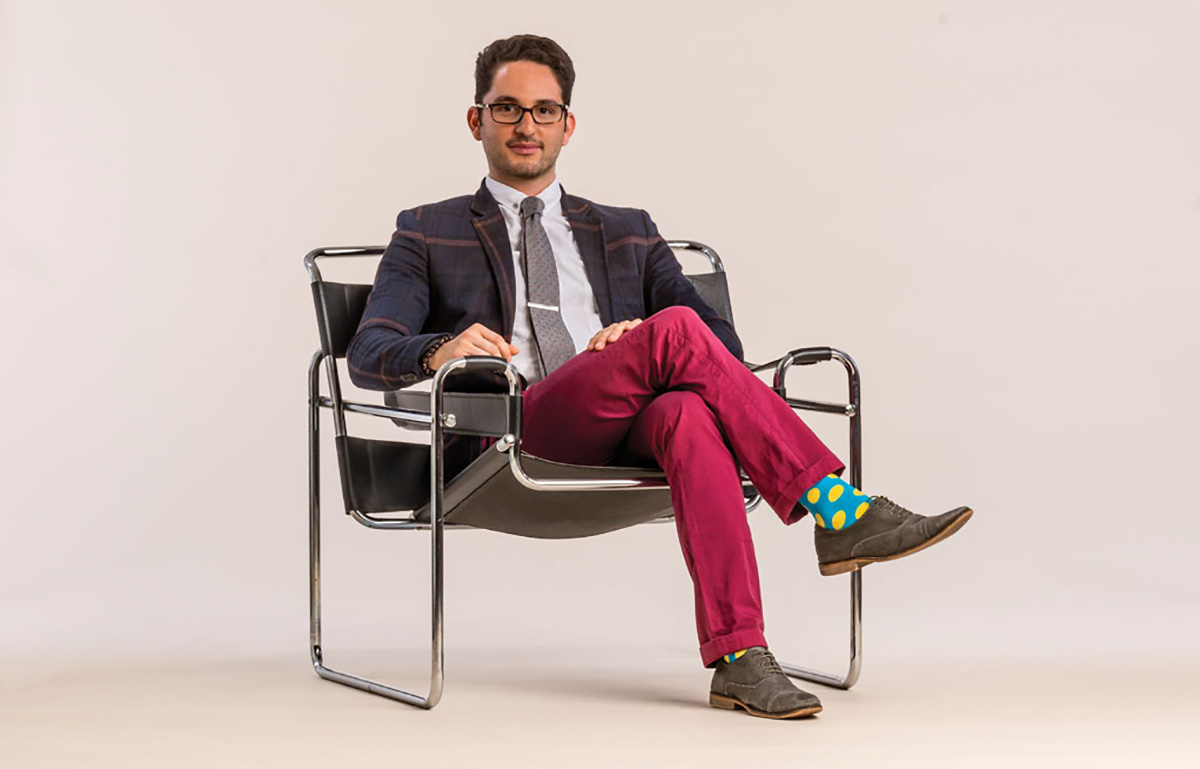 Ofir Farahan
Owner & Founder
OFY Men's Shop
Facebook.com/ShopOFY
His style: Simple, wearable combinations
Style icon: Pharrell Williams
In his closet: Brands OFY carries including Zanerobe, Vince, Joes, Life After Denim & Altru Apparel
Where he shops: OFY, Club Monaco, J.Crew
Prized possession: "My 100% leather bag-pack! It's one-of-a-kind so I know no one else will be wearing it!"
Memorable fashion faux pas: "I was in NYC at a clothing trade show recently when I realized I sat on a brownie. With no change of clothes I decided to just embrace my new stain!"
Style tip: "You want to look sharp, hip, like you've got the latest, and you're put together well. It's not ostentatious. It's a kind of sexy, sophisticated blend."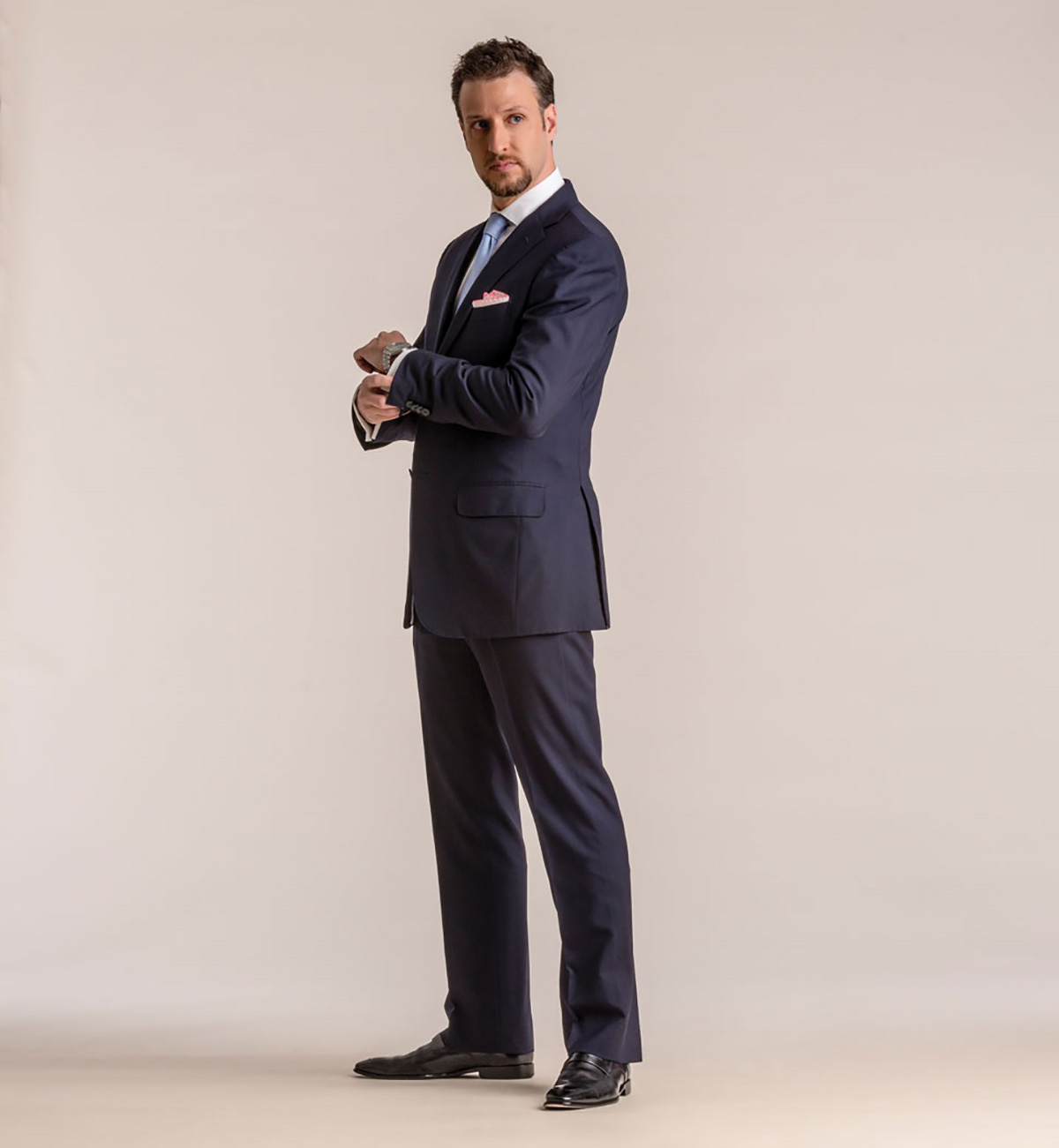 Ari Tenzer
Partner
Tenzer Delgado PLLC
Tenzer.com
His style: European, with an Italian flavor.
Style icon: Gianni Agnelli, a.k.a. "L'Avvocato."
In his closet: Custom-made Italian suits and Diesel, Ralph Lauren, Boss, Zegna
Where he shops: Paolo Barone for anything custom-made and various designer boutiques and high-end shopping malls throughout the city.
Prized possession: "My custom suits! I love them all! They're a staple for anyone who needs to get dressed up for work every day."
Memorable fashion faux pas: "Whether something is a faux pas really depends on your perspective and geographic location — when in Rome, do like the Romans."
Style tip: "Dress with passion, style and an eye toward distinguishing yourself — and don't be afraid to be different!"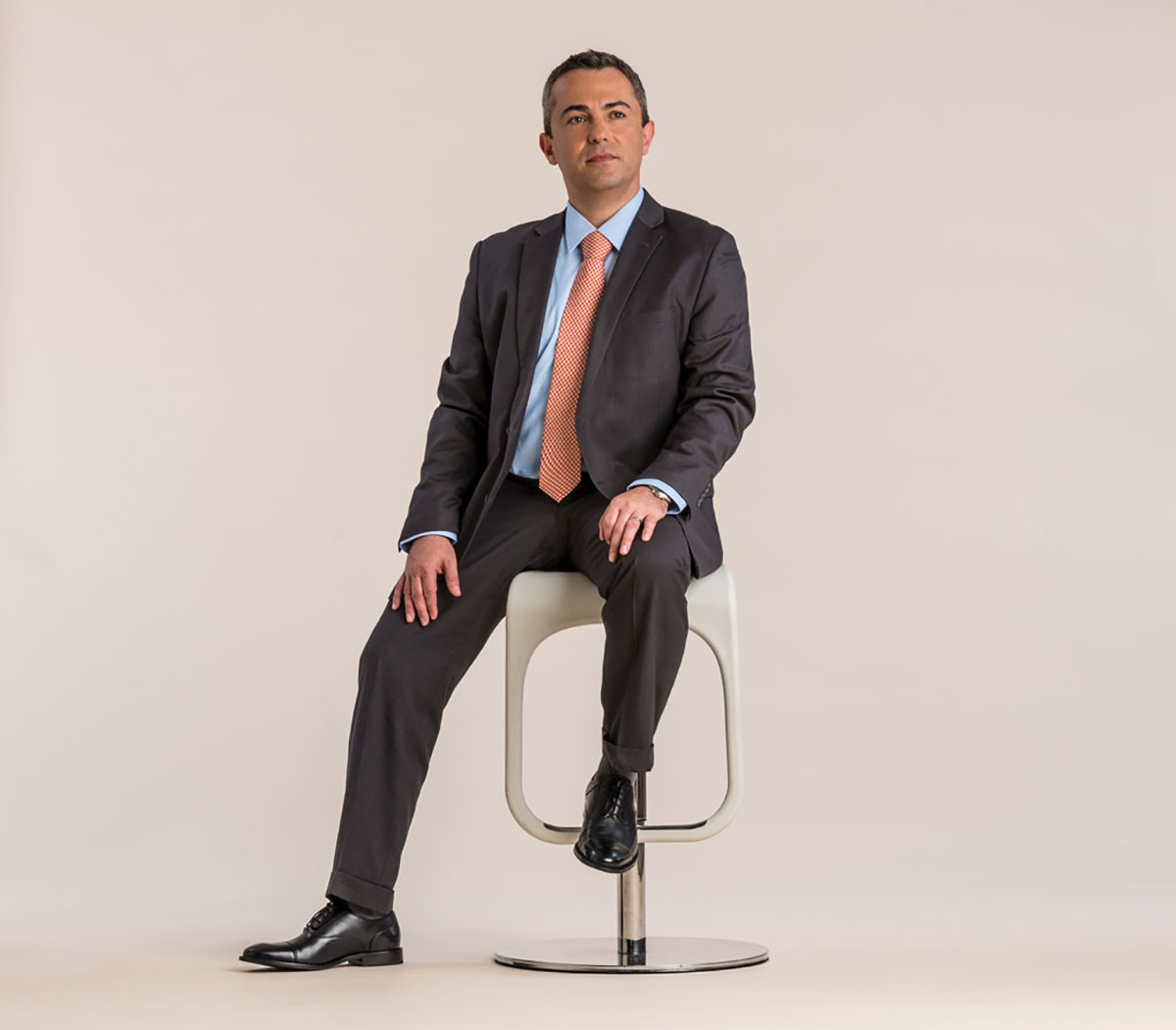 Stylianos G. Vayanos
CCO & BDO
Skyline Equities
SkylineEquities.com
His style: Urban gentleman; classic with a touch of trend
Style icon: Sean Connery
In his closet: Burberry, Paul & Shark, Vineyard Vines, Zegna, Ferragamo, Cole Haan, Armani, Gianluca Isaia, Ralph Lauren, Incotex, Canali
Where he shops: Village Of Merrick Park, Dadeland Mall, Gilt.com
Prized possession: "My Rolex Cosmograph Daytona in white gold with blue dial, diamond hour markers and blue crocodile leather strap!"
Memorable fashion faux pas: "Socks with sandals! That's just wrong…"
Style tip: "If you fill your closets with classics you can always jazz them up with the latest trends or add cool colors. Spend money where it counts."