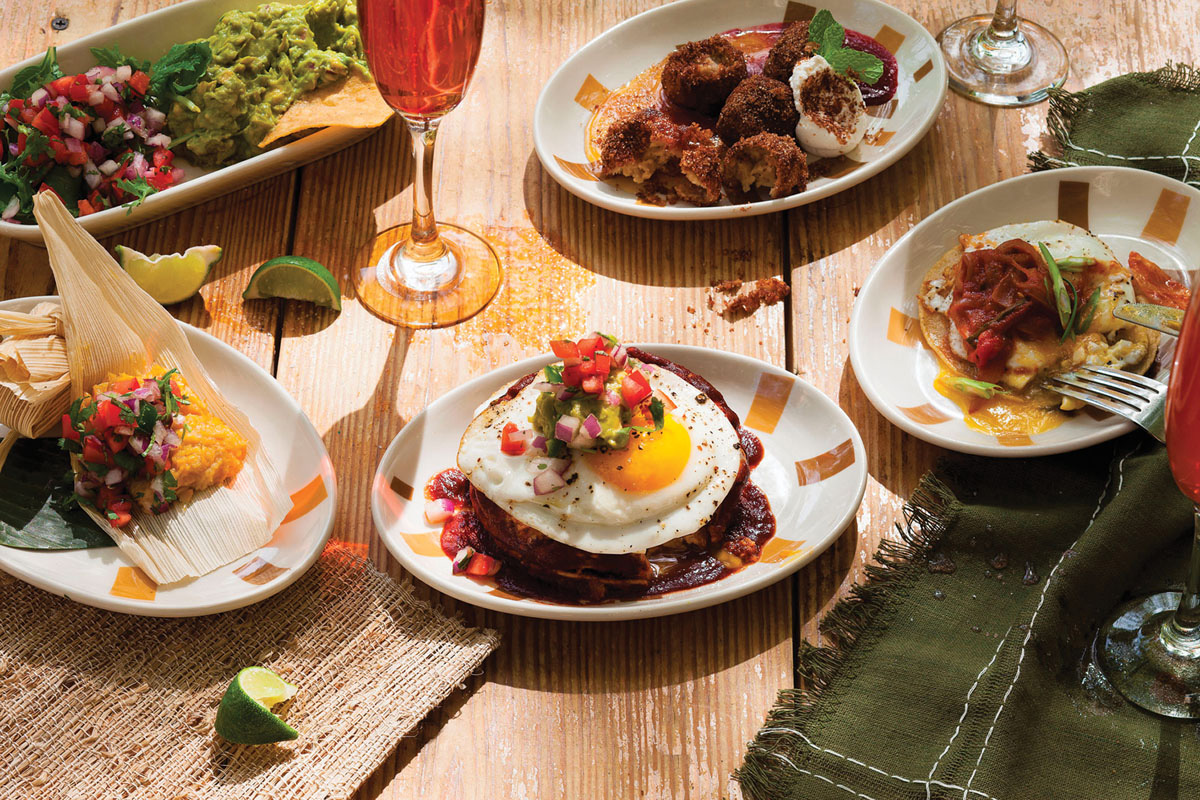 For me, like many, a Sunday brunch at a big hotel was my first time experiencing what I thought of as fancy cuisine. The whole production was fascinating to me: The huge cuts of meat being sliced by chefs is cool hats, the endless tower of desserts, and the way my dirty plate would magically disappear.
The origins of brunch, like most things culinary, are a bit murky, but it's easy to see the connection to Catholics, after fasting for Mass on Sunday and returning home for a large midday meal. In fact, the first mention of the word brunch, was in an 1895 article urging church-goers to forgo the large meal in place of a lighter, simpler one.
With some friends in town recently from overseas, I decided it would be nice to take them to an American brunch at a big hotel as a farewell, as they were leaving early the next morning…and hung-over traveling is never fun. Per a recommendation, I decided on Edge, Steak & Bar at The Four Seasons in Brickell. Almost immediately, I knew this wasn't my parent's brunch. Instead of the stuffy dining room, we were seated on their open and breezy patio. In lieu of a sad string quartet in the corner, there was hip (but not too loud) music playing, and, most surprisingly, the clientele was at once sophisticated, chic and fun.
Within seconds of sitting, we were brought mimosas and a crafty "Bloody Mary Kit" that featured a bottle of vodka and all the sides and spices to make a perfect Bloody, along with a house-made blend for those less adventurous. How creative. And how perfect. After a few sips, it was on to the food: A whole suckling pig, a plethora of light and tasty salads and sides, sandwiches, quiches, an outside grill and a raw bar that shucked me the best oysters I've had in Miami.
Suddenly, it all became clear: Brunch is awesome, a final chance to enjoy the weekend with good food and friends without worrying about waking up for work the next morning. That is…if you opt for traditional Sunday brunch instead of the mid-week varieties…and you enjoy this "between-breakfast-and-lunch" dining experience at the right place.
Along with The Four Seasons, The Biltmore Hotel in Coral Gables offers a brunch which is the pinnacle of luxury with caviar to boot, held in Fontana's stunning courtyard. For those who can eat an omelet in a bathing suit and still look good, Nikki Beach on Miami Beach offers exactly what you think a South Beach brunch would be, including lots of dancing, bottle service and tons of beautiful people.