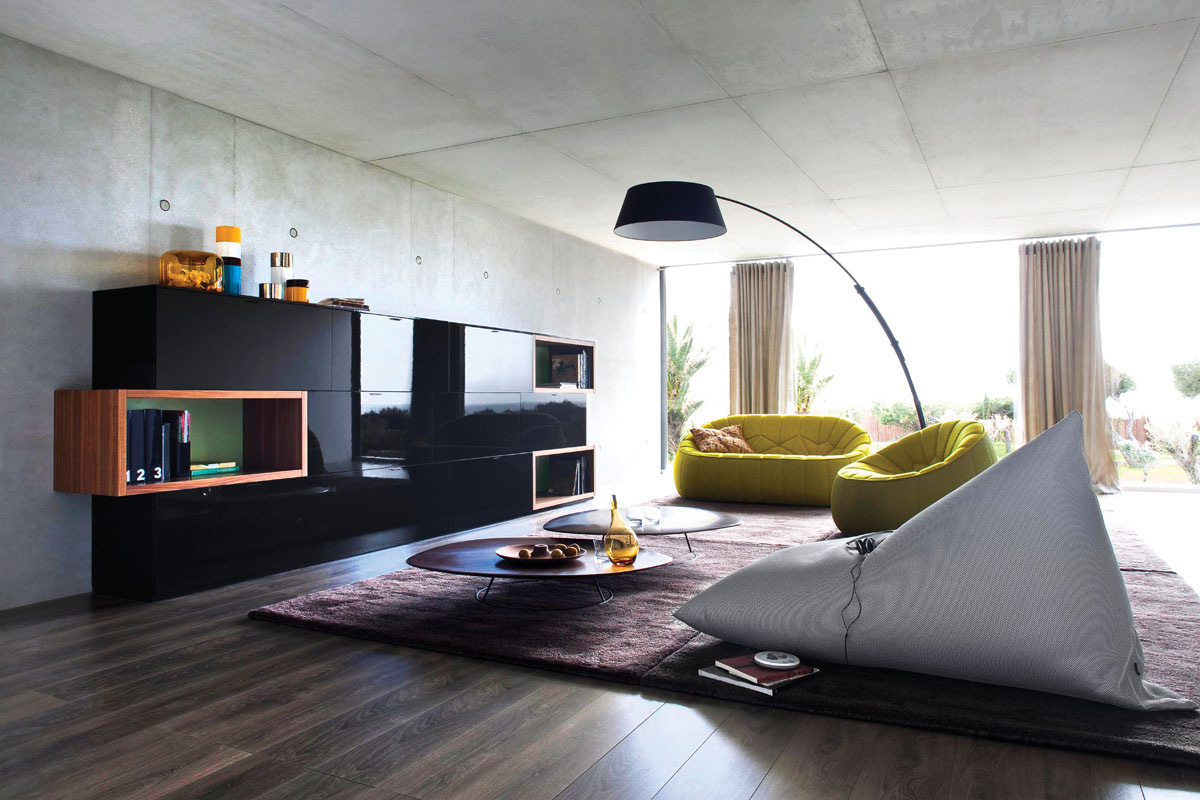 Didier Gomez, Pascal Mourgue, Peter Maly, Pierre Paulin, Inga Sempé and the Bouroullec brothers — these are just a handful of the world-renowned designers who have collaborated with French furniture makers Ligne Roset to create innovative, livable pieces that are as at home in a museum as they are in your living room. Think plush, graciously curved sofas and armchairs, brightly funky occasional tables, and simply stylish textiles and accessories. If it combines cutting-edge design with comfort, it's probably from Ligne Roset.
The now world-famous company started simply in 1860, with founder Antoine Roset and his son Emile manufacturing wooden umbrellas and walking sticks in their small factory in Montagnieu, France. It wasn't until the 1950s that the company expanded into manufacturing furniture. The Ligne Roset brand officially launched in 1973 with an array of beautifully modern pieces. Since then, it has continued to situated itself at the forefront of contemporary design while maintaining many of the principles established over a century ago by Antoine and Emile. Many Ligne Roset factories still produce furniture by hand, including the company's development facility in the small French town of Briord.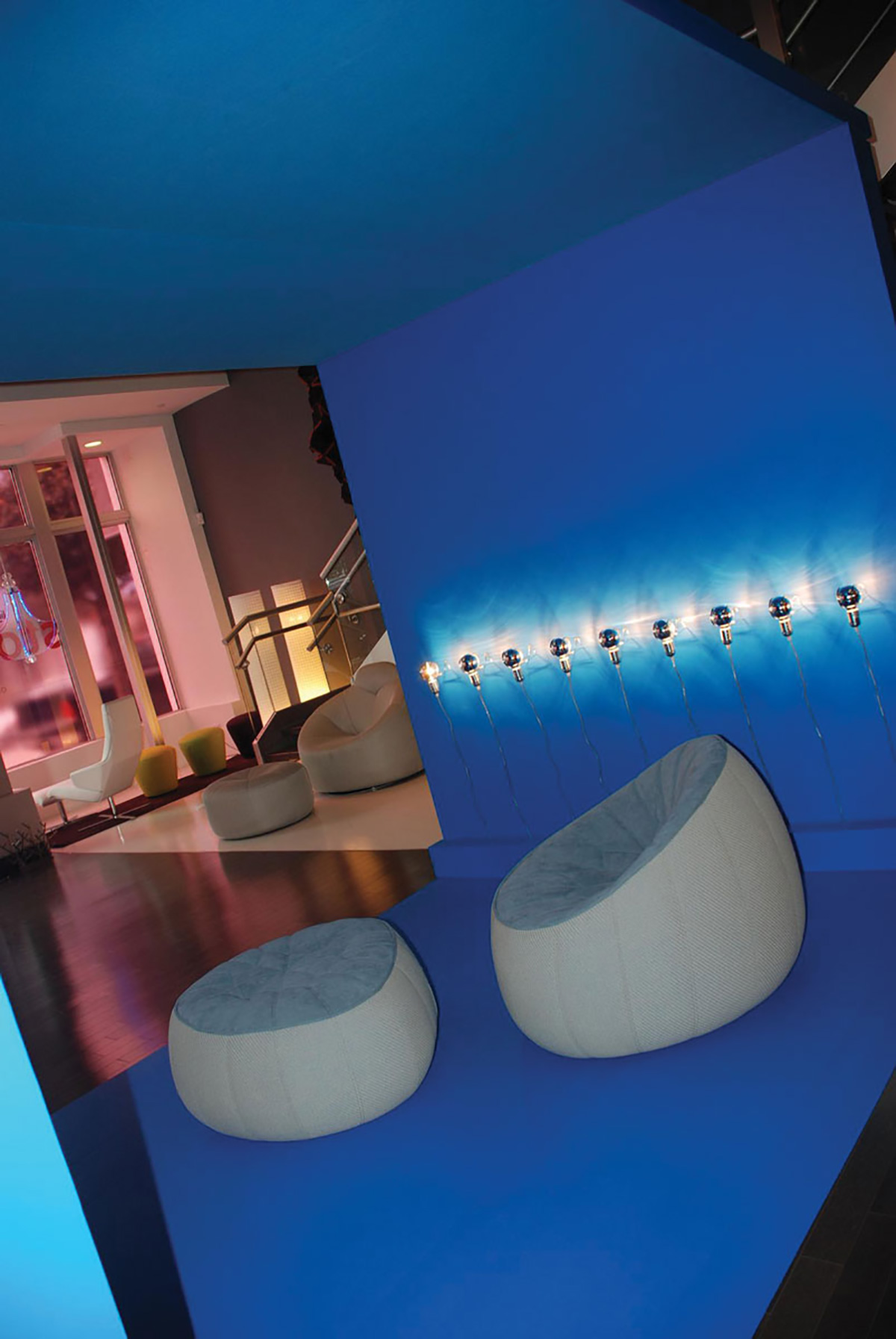 Closer to home, those interested in checking out Ligne Roset can take advantage of the brand's showroom in the heart of the Design District. But this isn't just a great place for a browse — though the valet parking and convenient proximity to many of the area's best restaurants for a delicious shopping lunch-break certainly add to the experience. The store hosts a staff of experienced designers happy to help clients with everything from ideas for color selections to laying out furniture for their entire home using designer boards or CAAD and Revit drawings. Curious about their work? You may have spotted it in many of the model buildings they've completed across the city — from Trump in Sunny Isles to Canyon Ranch in Miami Beach. The curious can also get a glimpse of how Ligne Roset pieces will fit into their home using the fun Space Planner tool on Ligne Roset Miami's website.
Ligne Roset Miami owner Lori Bruno was born into the business. The daughter of an interior designer, Bruno began helping her father with his work at the age of 10. "You know — the apple and the tree," she jokes. Bruno started her own design firm in 1984, going on to win several awards for her work. The designer was running two multi-line furniture stores in Philadelphia when she was approached by Pierre Roset to become the company's first exclusive dealer in the city. "He made me an offer I couldn't refuse," she says.
The Philadelphia store opened in 2002, with the Miami showroom following in 2005. In 2007, Bruno moved the store from its home in Coral Gables to a new location in the Design District. Recently both stores came under the same ownership as the company's two New York showrooms. For Miami shoppers, this means more of their favorite Ligne Roset pieces will be available for immediately delivery. That includes the Pumpkin Armchair, which was inspired by a design from Pierre Paulin for the drawing rooms of the Elysée Palace, and the superbly comfortable Togo Sofa.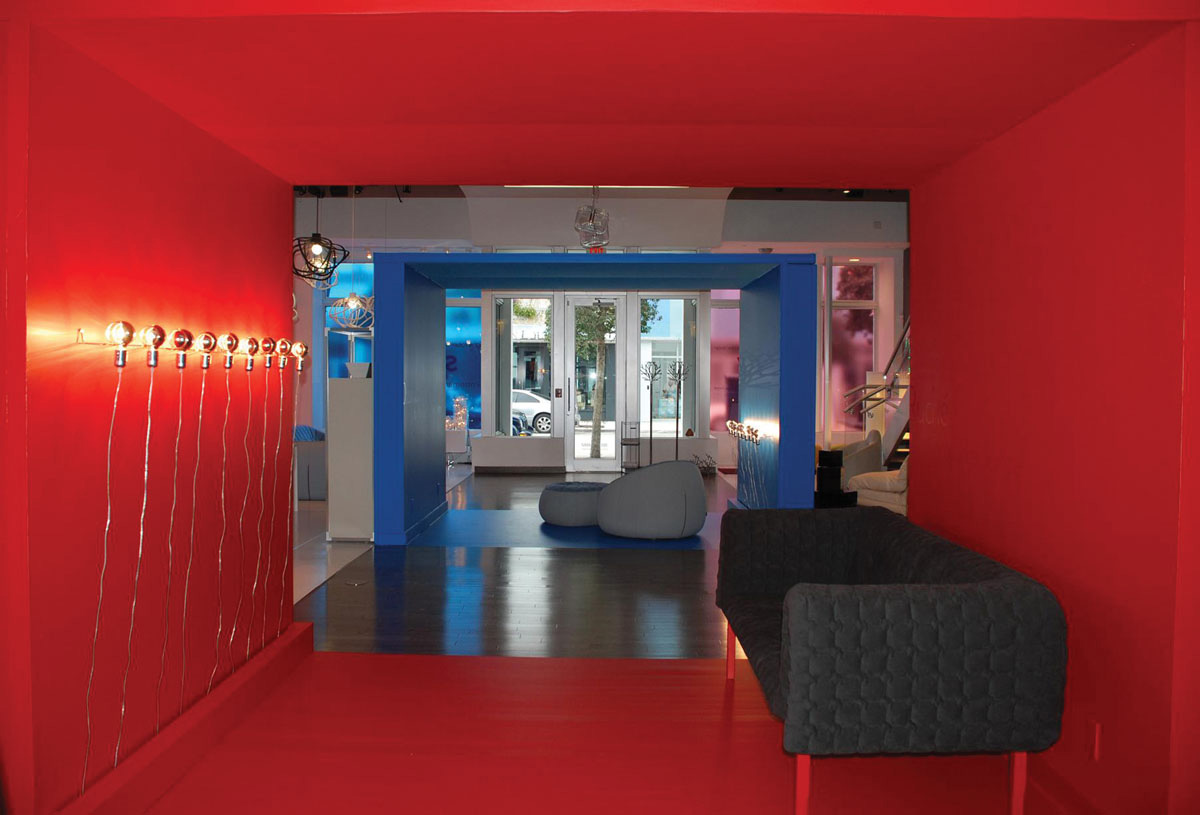 The green-minded among us should also take note: Ligne Roset Miami is a proud member of the Sustainable Furnishings Council. The organization is a coalition of suppliers, manufacturers, retailers and designers who are committed to promoting sustainable practices. All of the brand's gorgeous pieces are manufactured with the earth in mind, as the company continues to work toward diminishing both impacts on the environment and potential pollution within customer's homes. For example, Ligne Roset only uses wood which is sourced from ecologically-managed forests, and all of their materials are approved by the FCBA (Forêts, Cellulose, Bois et Ameublement) — from more environmentally-friendly water or vinyl-based glues to recyclable cleaning solvents.
What's more, the brand has big plans for the future, having recently released its first line of outdoor furniture. This includes the Grillage Chair by François Azambourg, combining orgami-like foldings of grilled sheet metal in a surprisingly comfortable, ergonomic design. "We're also rolling out designer home packages that are both affordable and unique," Bruno says. "We're always working on taking our offerings and brand to the next level."
Ligne Roset Miami is located at 160 NE 40th St. in the Design District. For more information or for a consultation on all the services and products Ligne Roset Miami offers, call 305.576.4662 or visit LigneRosetMiami.com.
Design Favorites
Although there are several other options to choose from inside of their showroom, check out some of our favorite Ligne Roset Miami pieces just waiting to be introduced into your home or residence.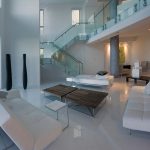 Prime Seating
The So5th with Smala Sofas by Pascal Mourgue is comprised of a practical settee with pure, clean lines which all but floats above the ground, inviting you to come up and relax.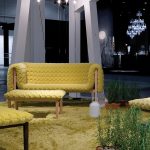 Sophisticated Sofa
The Ruche Sofa by Inga Sempe is inspired by the garden swings used in the summer. Ruché combines minimalism and sophistication, rigidity and flexibility in this masterpiece.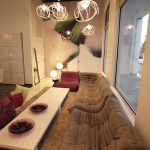 Intriguing Piece
Togo by Michel Ducaroy is a Ligne Roset classic, featuring ergonomic designs with multiple density foam constructions and quilted covers, making each piece attractive and inviting.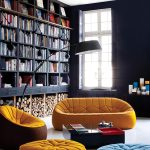 So Comfy
The Ottoman by Noe Duchaufour-Lawrance is an all-foam range of seating with organic shape and highly stylized stitching providing unparalleled durability.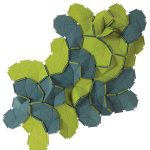 Versatile Investment
Clouds by Ronan & Erwan Bouroullec can be used as an installation, wall art or a room divider, offering limitless possibilities. Available in 2 Kvadrat fabrics & 7 color combos.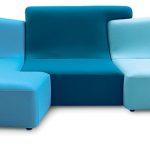 Sit Down
Confluence by Philippe Nigro is a multi award-winning example of top-notch workmanship — apparent in the innovative puzzle-like design affording different seating options.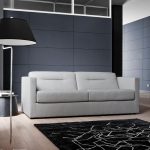 Rest Up
The objective of the Mostra Sofa-Bed by Didier Gomez is to optimize the usage and quality of the sleep area on a daily basis with the visual charm and comfort of a "real" sofa.