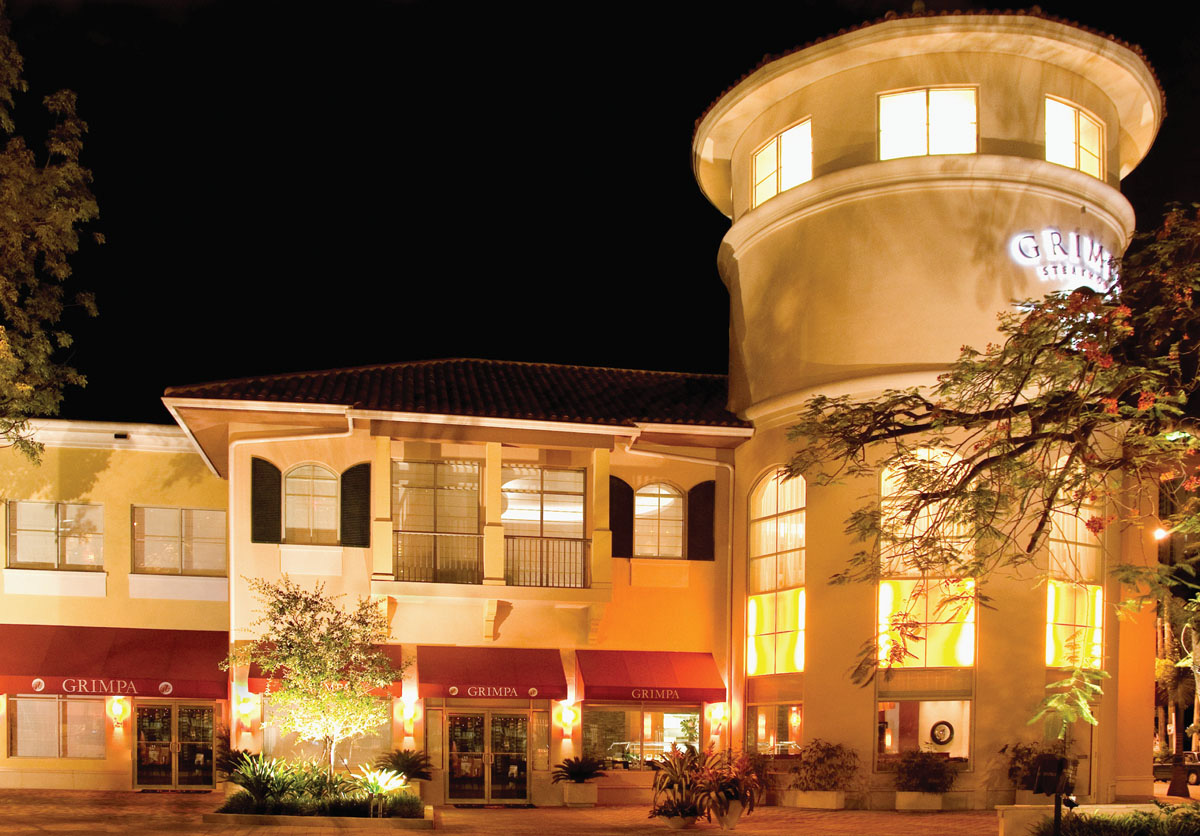 Like the branches of the Brazilian pine tree that lended its namesake, Grimpa Steakhouse in Mary Brickell Village has its roots in tradition. But it's the restaurant's unique twist that has meat-eaters in and around Mary Brickell Village salivating since its launch in June 2007. "We aren't your traditional steakhouse," says Isadora Fernanda Vazquez. "We infuse Brazilian flavors, culture and history into our product and take each one of our dishes, drinks and service to the next level every opportunity we get."
Walking in, hungry patrons are welcomed by a soothing sea of white-topped tables, cozy brown leather chairs and moody lighting that gives but a glimpse of what's to come. At the center of this culinary showcase is Grimpa's legendary wine cellar, featuring more than 500 wine labels from South America to South Africa in every shade imaginable.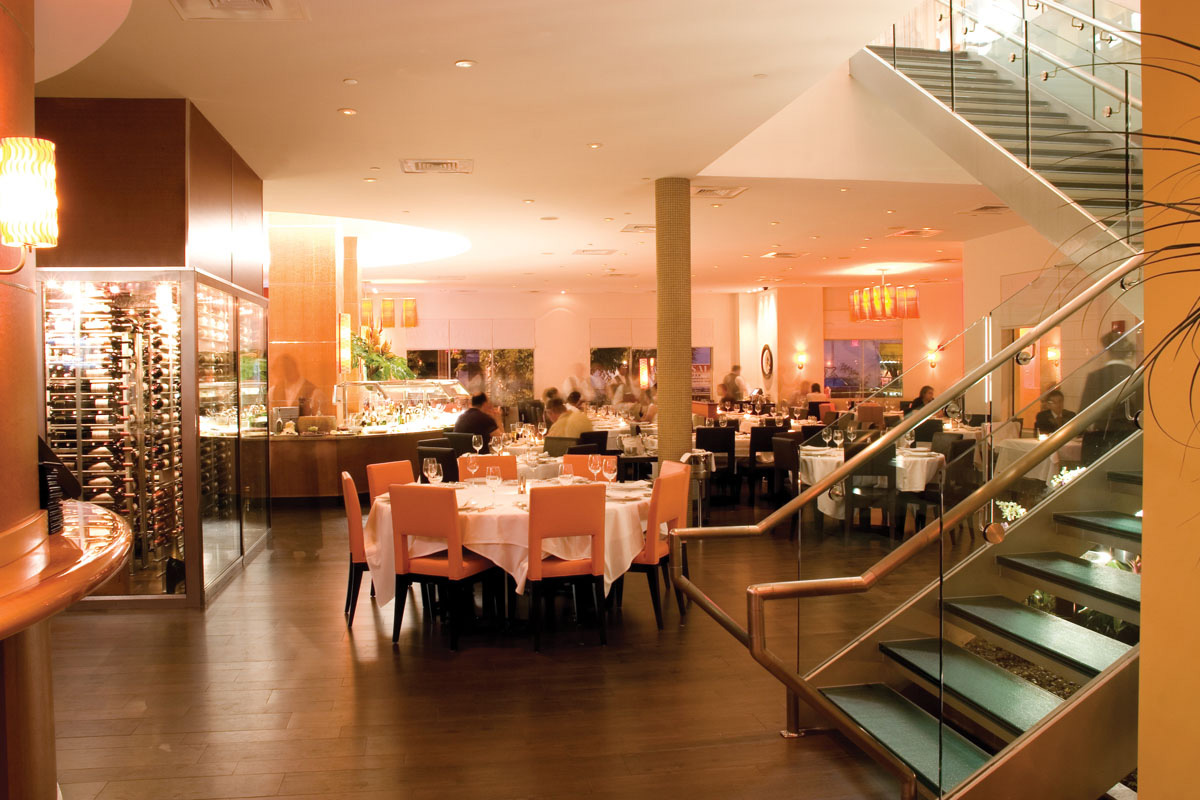 The weekday lunch menu consists of endless salad bar options and hot buffet items, with meat available a la carte. Each day, two different "chef's specialty" dishes also grace the menu. For dinner, all of the tables are equipped with a two-sided coin at each chair. One side colored green and the other red. This lets the servers know what you want. "It's a simple rule of thumb," says Vazquez, explaining the process. "Green means go and red means stop."
The full Brazilian-style rodizio, best described as endless service in rotation format keeps the food coming. Servers approach your table with skewered meats that include prime rib, savory tenderloin, baby beef, rib eye, lamb chops, pork sausages and boneless chicken cooked to perfection, to name just a few of the offerings. Also, on Saturdays Grimpa serves feijoada, a traditional pork dish.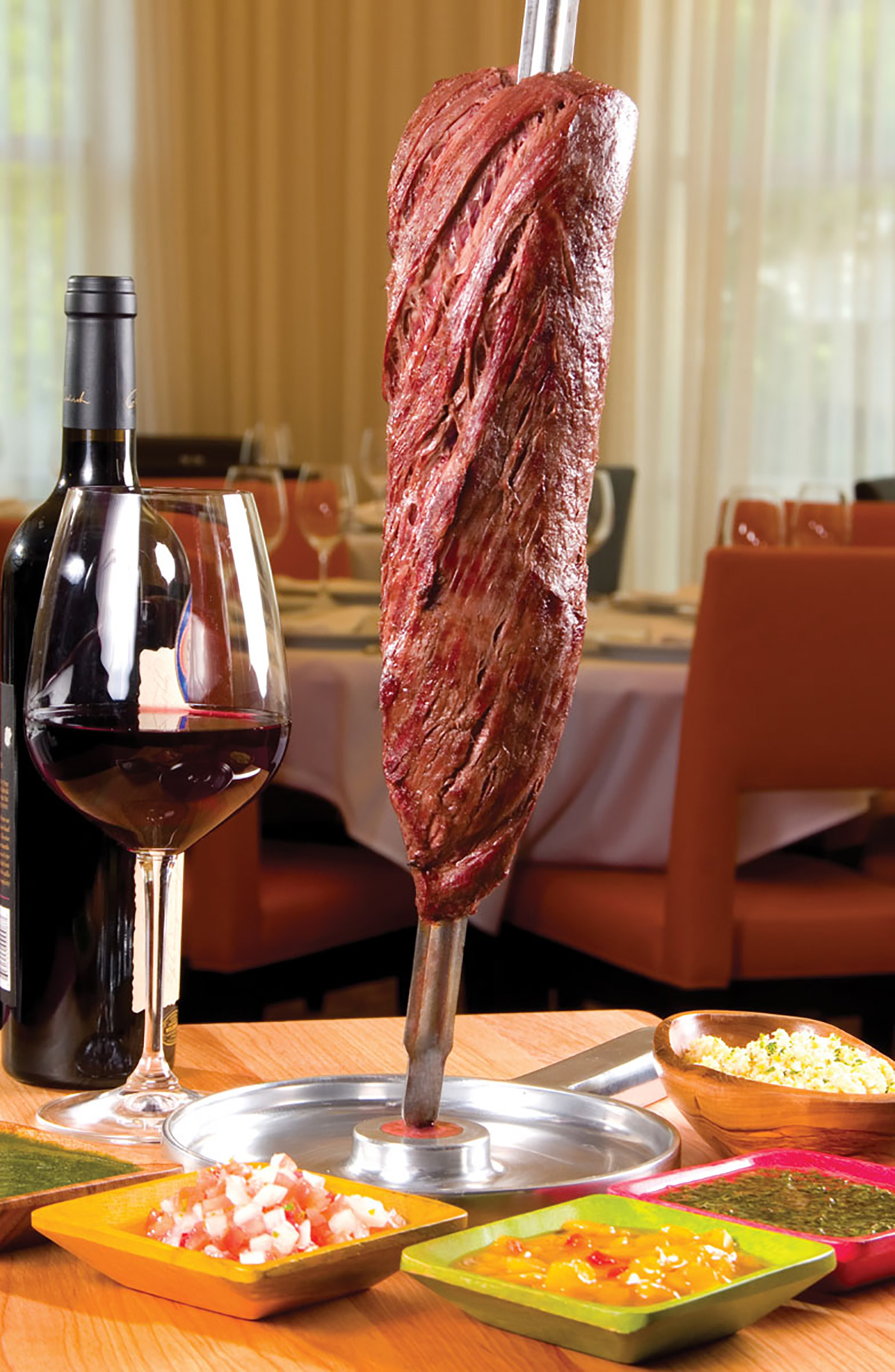 As far as preparation goes, chefs use only rock salt to prepare the beef and cook all of the meat over vegetable charcoal, rather than on a gas grill, ensuring their mission is further ushered forth to the delight of anyone who visits. With the lunch starting at $16.50 and the dinner rodizio a worth-it $39.50, Grimpa's all-you-can-eat feasts are as wallet-friendly as they are belly-busting day and night. "The manner in which our meats are cooked make you savor the flavor that much more," says Vazquez. "When you're full, you can stop eating, but make sure to leave some room for dessert," says Vazquez.
And what better ending than Grimpa's most popular dessert, Petit Gateau, which in French translates to "small cake." The dessert's chocolate crust is filled with molten chocolate syrup and then cooled off by an accompanying scoop of vanilla ice cream. The Brazilian Coconut Flan, another local favorite, is rich in flavor and perfect in texture, having received rave reviews by several "flan-o-philes" throughout the city. Also equally appetizing, and lighter on calories, is the Papaya Crème, made using fresh papayas whipped up with cream and served chilled.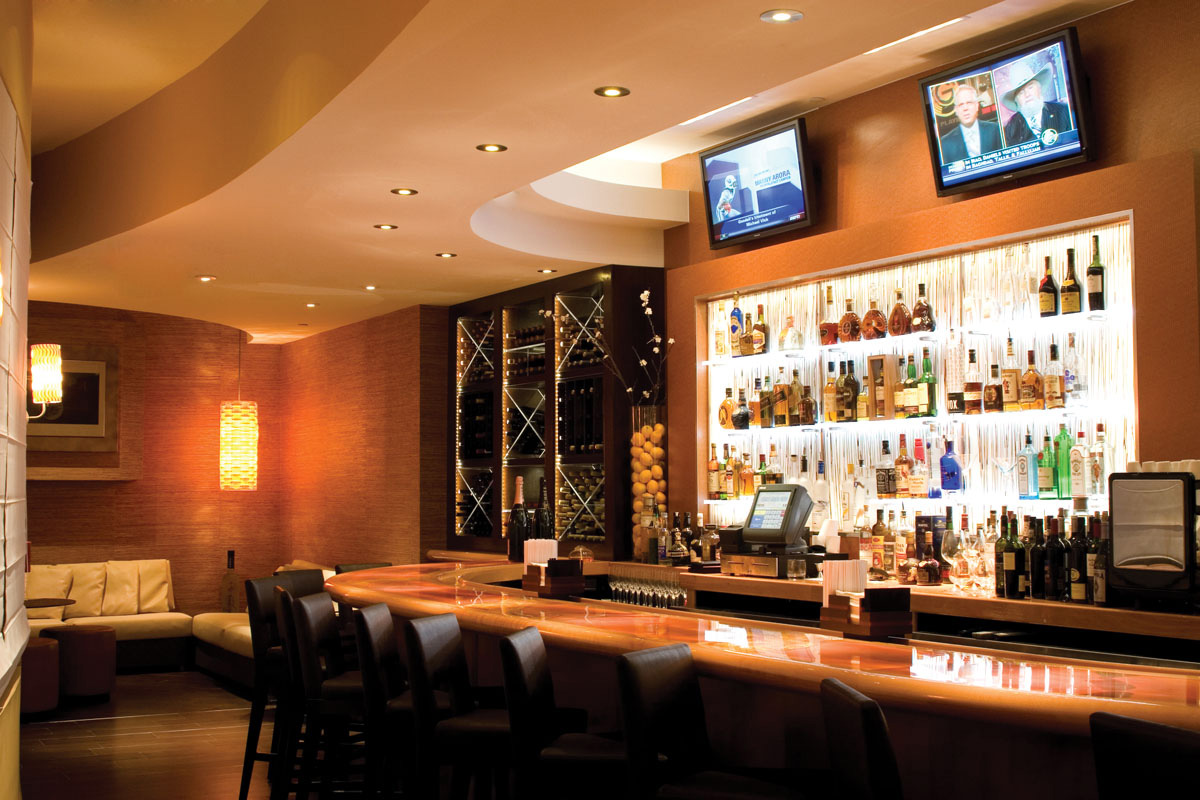 To liven things up a bit, Thursday nights are happy hour with all caipirinhas and well drinks half price. Many different twists on the traditional caipirinha are offered, mixing in strawberry, passion fruit, kiwi and pineapple juices. However, the original still remains the favorite. Thursdays also feature live music from a variety of Bossa Nova bands.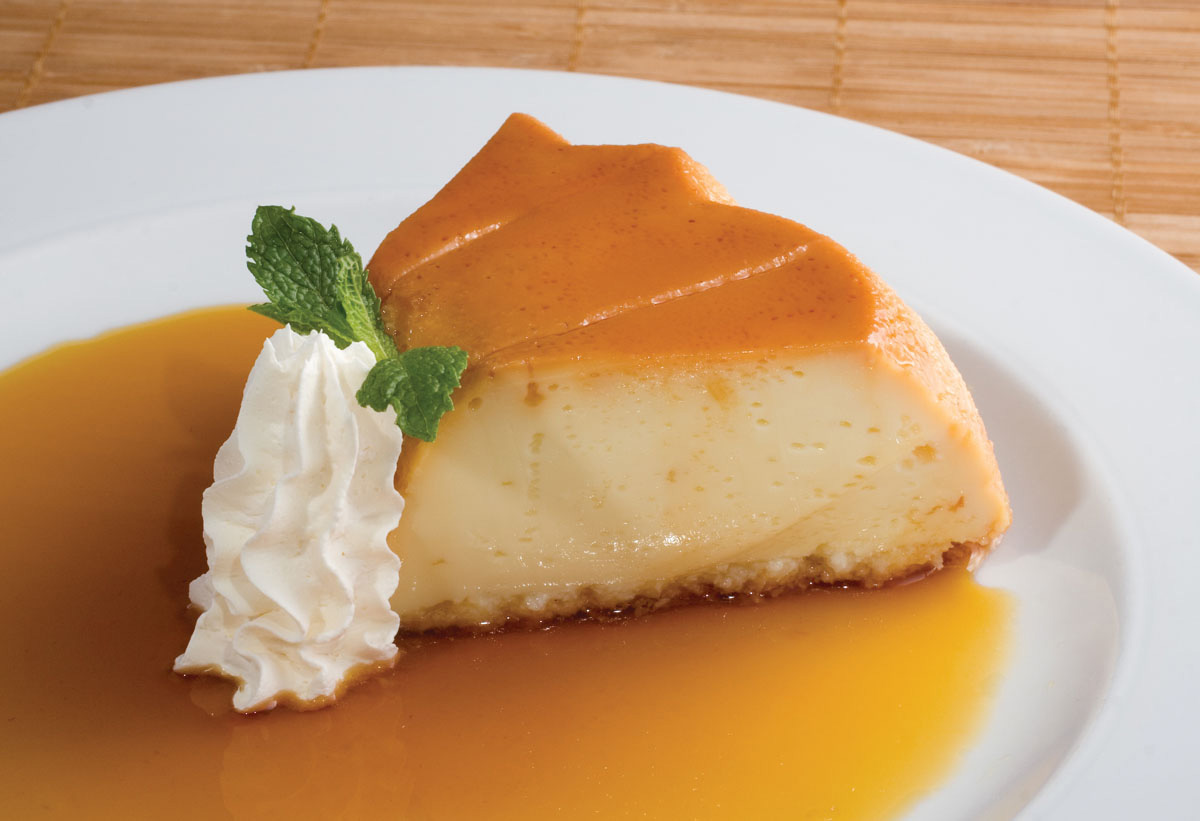 If you're hosting a large group, accommodations can be made upstairs in Grimpa's two private rooms, including a lavish rotonda complete with adjustable curtains for extra privacy. The upstairs features the same elaborate setup as the main dinning room and corporate functions, wedding rehearsals, baby showers, baptisms and special events are among the many events that Grimpa has hosted. "It's always about complete satisfaction here," says Vazquez. "The ambiance, the food and the staff are all top-notch and you'll always leave smiling."