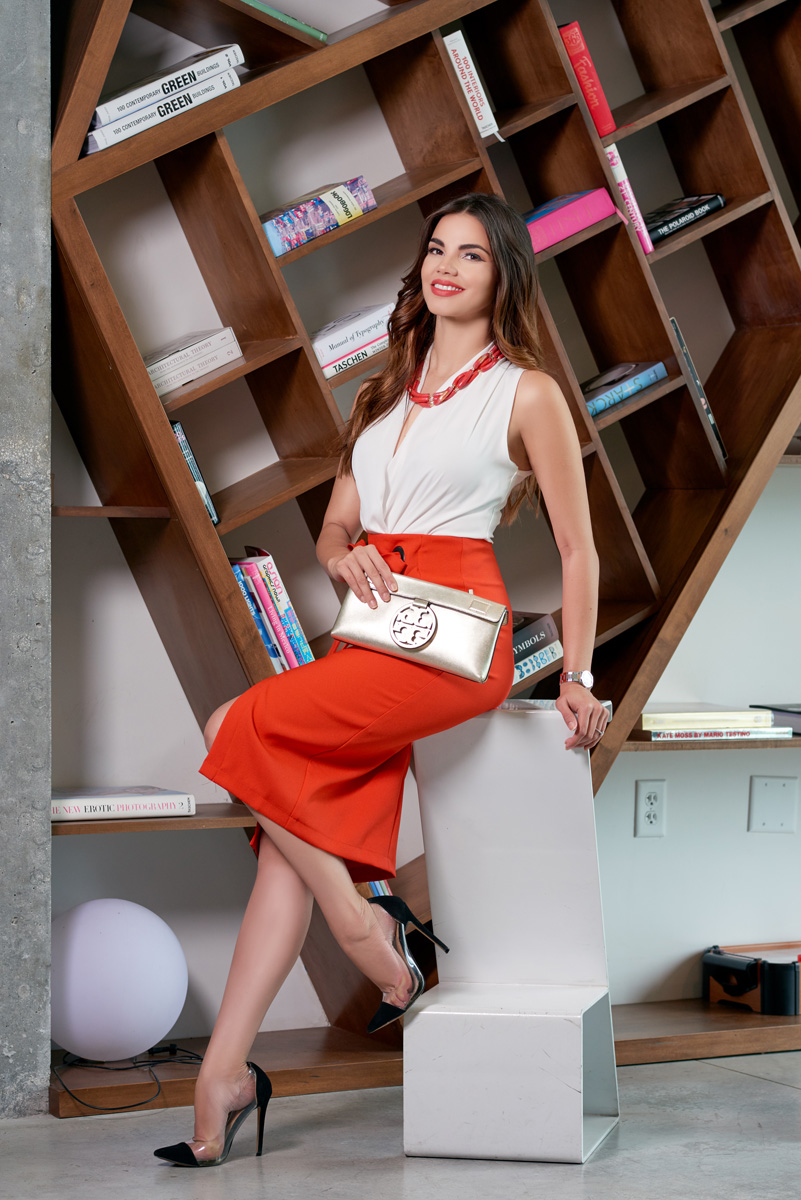 Born and raised in Cienfuegos, Cuba, Damaris Aguiar was a very active young lady who had many hobbies including flamenco, ballet, gymnastics and piano classes. "I thought I had it all, until one day my parents told me we were leaving to the U.S.," she says. "Suddenly, at the age of 12, things which had come naturally to me, now became very difficult. My English was non-existent and this was challenging for me. I had to work even harder to adapt to my new environment and culture." She credits her incredible teachers and mentors who saw something special in her and pushed her not to give up.
Among those mentors was Miss Rose Martinez, who became a second mother to Aguiar and served as the first pageant director for Miss Miami Tropic; and Teresa Portales, who helped her become a model. Most importantly, however, were her parents, Zoila & Eddy, who shaped her into the woman she is today. "By teaching me how to overcome the challenges of language barriers and culture shock, I was able to win many school awards, honors, recognitions, competitions and community service accolades," she says. "This built a foundation of leadership which enabled me to win multiple pageants such as Miss Miami USA, Miss Carnival Miami and Miss Cuba."
For more than 10 years, she worked as a modeling and etiquette teacher at International Models where she oversaw events, classes and graduations. When they closed, she decided to create her own business. She turned her passion for teaching and inspiring young ladies into Damaris Aguiar Modeling Academy (DAMA). She recently became the new Miss Miami and Miss Miami Beach Scholarship Program Director for the Miss America Organization; a tribute to Miss Rose, the former Director, who always wanted her to continue her legacy of teaching and making dreams come true.
Today, Aguiar strives to teach her students to be accepting and supportive of everyone in the community. For the past 5 years, she's encouraged her students to support non-profit organizations such as Autism Speaks Miami and the Susan G. Komen Breast Cancer Walk. She also started an annual event called "DAMA Show" where artists, designers, influencers, models and other community connectors united to raise money for the DAMA Dreamers scholarship program. "This enables us to be inclusive of ladies from all backgrounds and lifestyles," she says. "My wish is to one day show my children the importance of mentoring and helping those in need."; DAMASchool.com.