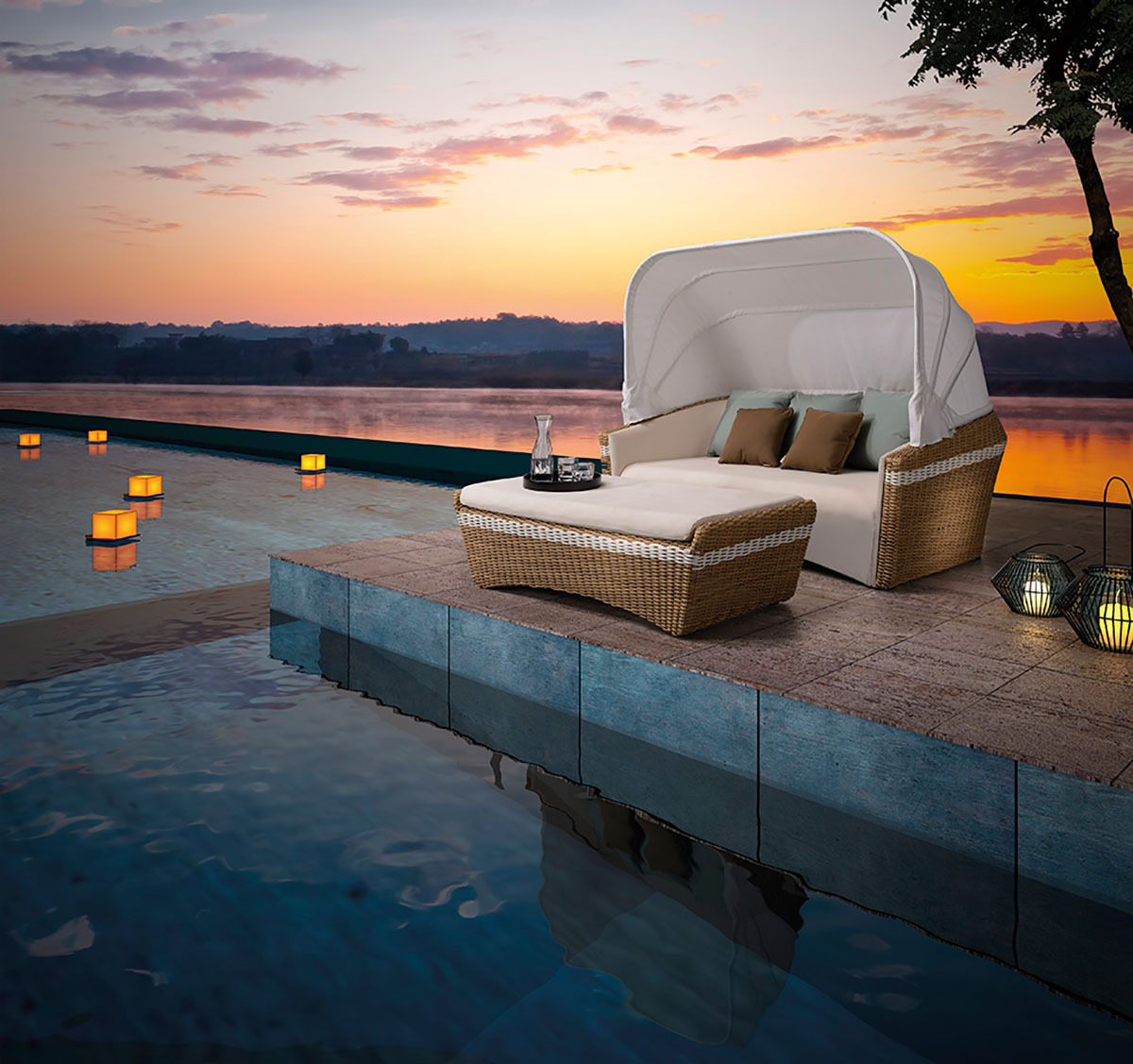 1. Amigo Daybed Cost: $2,895 for daybed, footstool and cushion set Why we picked it: The Amigo Daybed features weather-resistant wicker and Sunbrella fabric that's as durable as it is beautiful. The organic shape of a strip along the back symbolizes the "Band of Brothers" from which Amigo gets its name. From RedDot Award-winning Higold and renowned Swiss designer Nicholas Tomkins. Where to get it: Oroa; 299 Miracle Mile, Coral Gables; 305.224.8082; Oroa.com.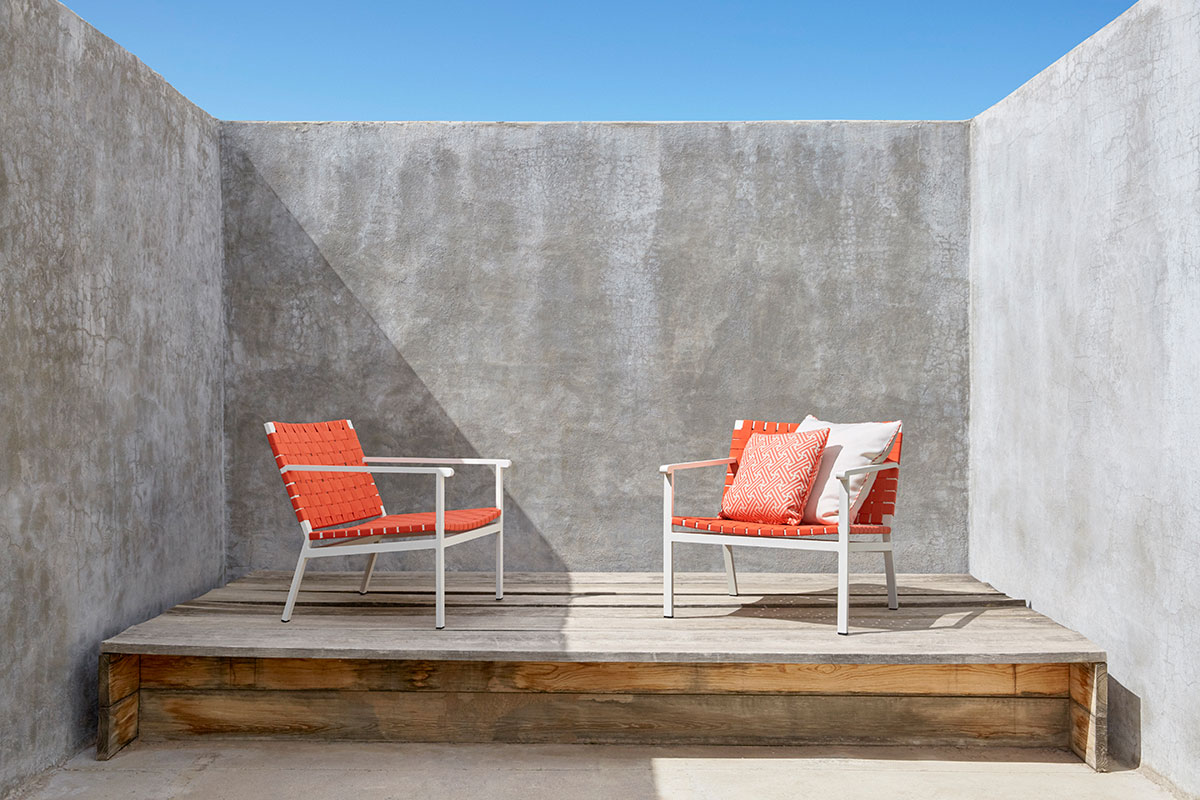 2. Flex Arm Chairs Cost: Contact for pricing Why we picked it: The clean lines and traditional styling of these pieces are representative of the legendary innovation and refined aesthetics for which revered furnishing designer Richard Frinier is known. The design complements a wide variety of architecture styles. This is the next step in the evolution of classic strap furniture, built using innovative and resilient Suncloth straps. Where to get it: Brown Jordan; 3625 NE 2nd Ave., Miami; 305.573.1946; BrownJordan.com.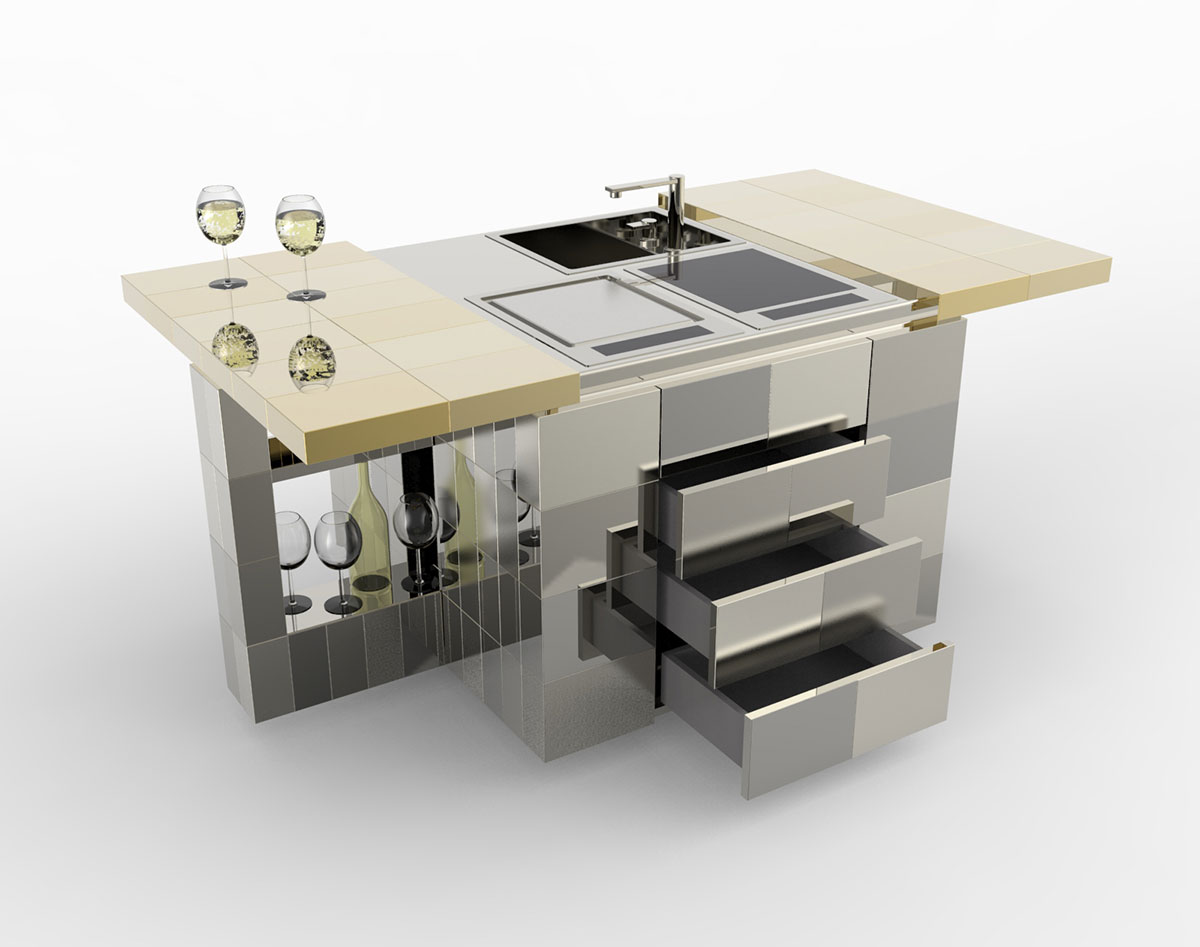 3. Cucina Cubo Cost: Contact for pricing Why we picked it: Craftsman Luca Mattoni works out of an enchanted location that encompasses an ancient medieval village at the gates of Rome and an industrial workshop center. From this inspiring start, he now creates unique outdoor kitchens that are glamorous and innovative industrial sculptures. Where to get it: Poltrona Frau, 59 NW 36th St., Miami; 305.576.3636; PoltronaFrauGroupMiami.net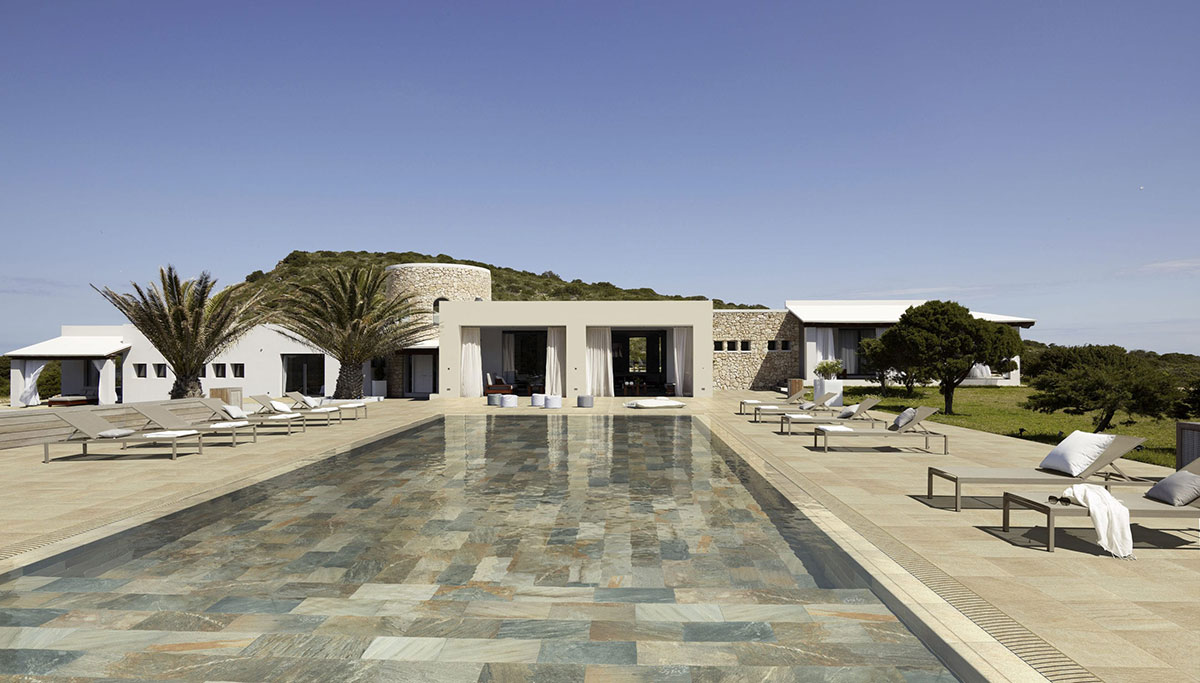 4. Serena Tiles Cost: Contact for pricing Why we picked it: The Serena Collection from Rosa Gres features the 5 essential colors for today's haute exteriors: Bianco, Ocra, Griggio, Nero and Mix. The range of formats and pieces make it easy to cover any space while taking every architectural detail into account. Best of all, it's topped with a practical anti-slip finish. Where to get it: Iberia Tiles; 2975 NW 77th Ave., Doral; 4221 Ponce De Leon Blvd., Coral Gables; 305.591.3880; 305.446.0222; IberiaTiles.com.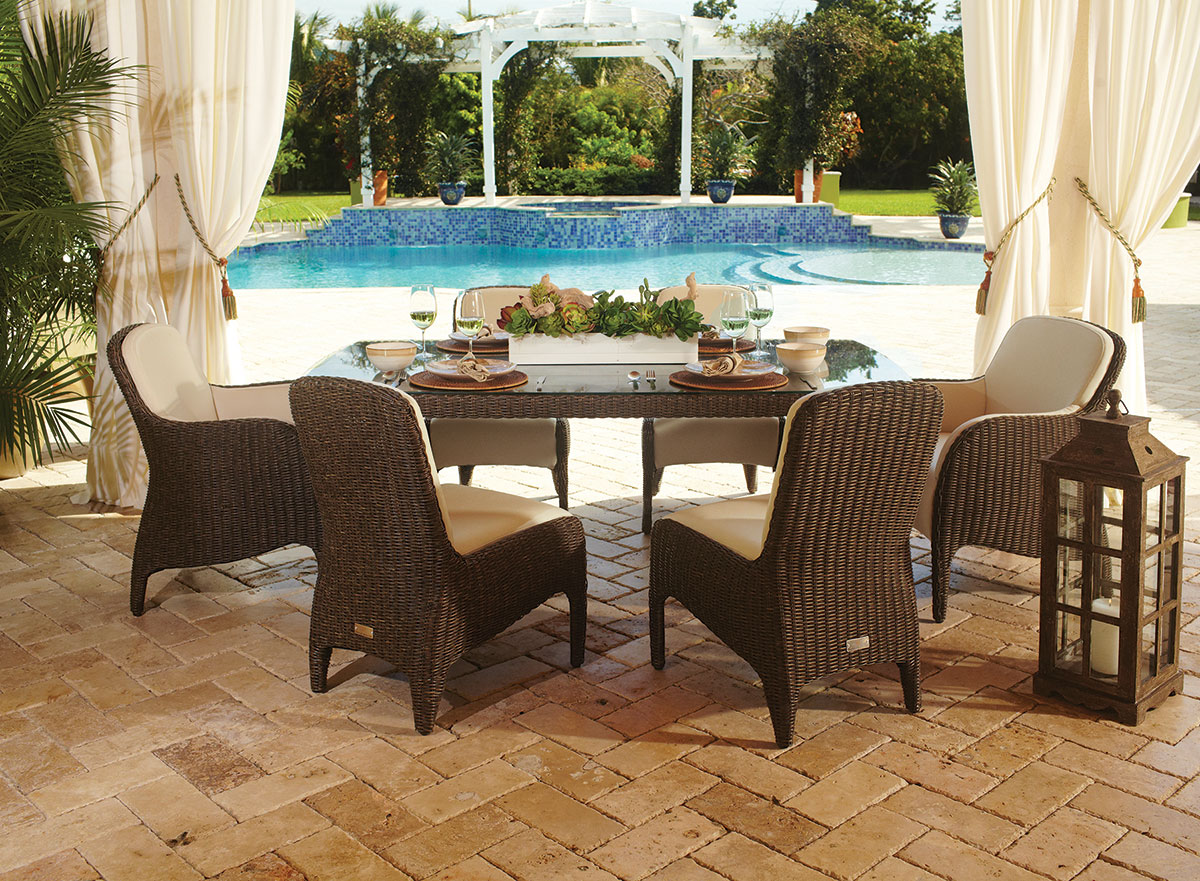 5. Luxor 5-piece Patio Set Cost: $2,499 Why we picked it: Warm and welcoming, Abaco XF Resin Wicker is low-maintenance and UV-resistant. Top that with Marine Plus Synthetic Leather and a clear tempered glass top and you've got the perfect traditionally styled dining set for outdoor or indoor use. Comes with 4 chairs and additional chairs available. Where to get it: El Dorado Furniture; 2475 SW 8th St., Little Havana; 305.642.4355; ElDoradoFurniture.com.
6. Tucci Umbrellas Cost: Contact for pricing Why we picked it: In the world of patio furniture, there's so much to choose from. When it comes to umbrellas, there's nothing quite like Tucci. They are specifically manufactured to be resilient to high winds and stable. Their construction is second-to-none and they will last for years without replacement costs. Where to get it: Interiors by Steven G., Inc., 2818 Center Port Circle, Pompano Beach; 954.735.8223; InteriorsByStevenG.com.