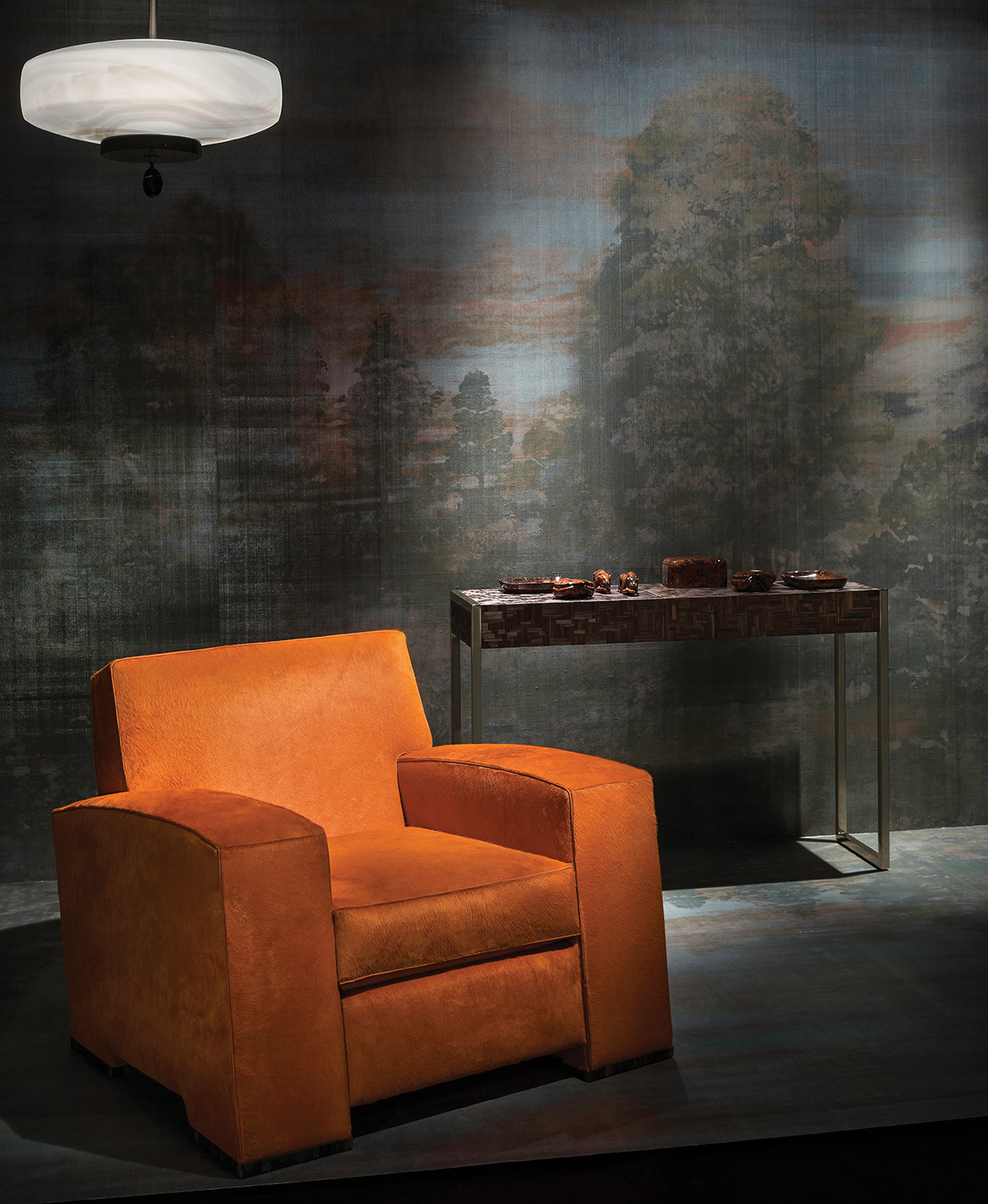 The Hector Chair brings to life the Art Deco era and the glamorous club armchairs that beckon one to snuggle into their timeless coziness for all of eternity. In addition, the Exclusive Wallcoverings Collection combines worldly refinement with a bit of the Orient. The sophisticated beige, brown, grey, blue, green & metallic materials are all inspired by nature and stones; ArmaniCasa.com.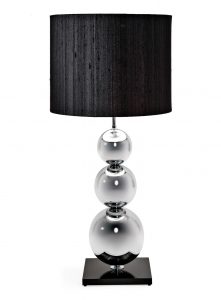 INSTANT CLASSIC
Every now and then, along comes a signature piece that fits with just about every decorating style. Such is the case with the Robby Lamp from Artefacto. The trio of stacked metallic cylinders are at once modern, traditional and totally eye-catching. This piece of understated elegance is available with a black silk shade and black base or cream silk shade with a clear base. There's also a 2-ball configuration. Design a room around it or use it to spice up existing décor; Artefacto.com.
TREND REPORT
Pantone understands that consumer preferences, behaviors and lifestyles are constantly evolving, thus spawning a desire to showcase fresh color palettes in the home as part of their forecast. Text by Stacy Wynn

Stylishly Eye-Catching
For the tastemakers amongst us, these colors are all about poise, finesse & polish. The refinement of Purple, Wood Violet & Radiant Orchid are offset by classics such as Mahogany, Off-White, Gray & Taupe.

Awesome Abstractions
Unleash your inner artist with these randomly collected colors that form a mosaic featuring Rosette, Red Dahlia, Seaport, Crushed Grape, Hazel, Apricot Illusion, Stonewash and vibrant Vineyard Green.
Botanicum Impact
This palette could have come directly from the lush foliage and flora of South Florida. Greens, Grapes, Cafe Au Lait, Orchid and Dusky & Smoky Blues yield a youthful and vibrant, yet surprisingly sophisticated feel.