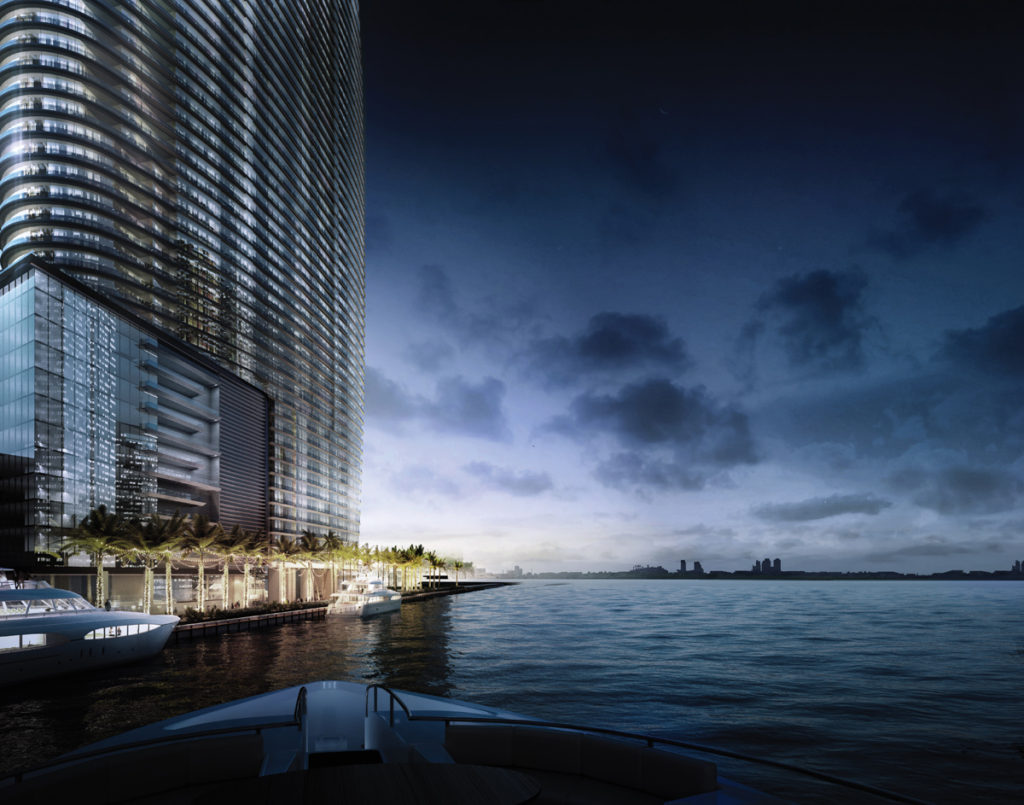 After more than a century of defining timeless elegance and British handcrafted luxury within the automotive world, Aston Martin is translating its precision engineering and design innovation for the company's first ever foray into luxury residential development. Aston Martin Residences Miami is anticipated to become one of the country's most sought-after addresses upon its completion in 2022, with a prestigious exclusivity and one-of-a-kind edifice that represents the pinnacle of elegant living, while setting a global benchmark in luxury residential design. For its vision of the 66-story tower located at 300 Biscayne Boulevard Way in Downtown Miami, Aston Martin has partnered with global property developer, G&G Business Developments, founded by CEO, German Coto. Aston Martin Residences Miami is the first luxury real estate development in the world by the British automotive manufacturer.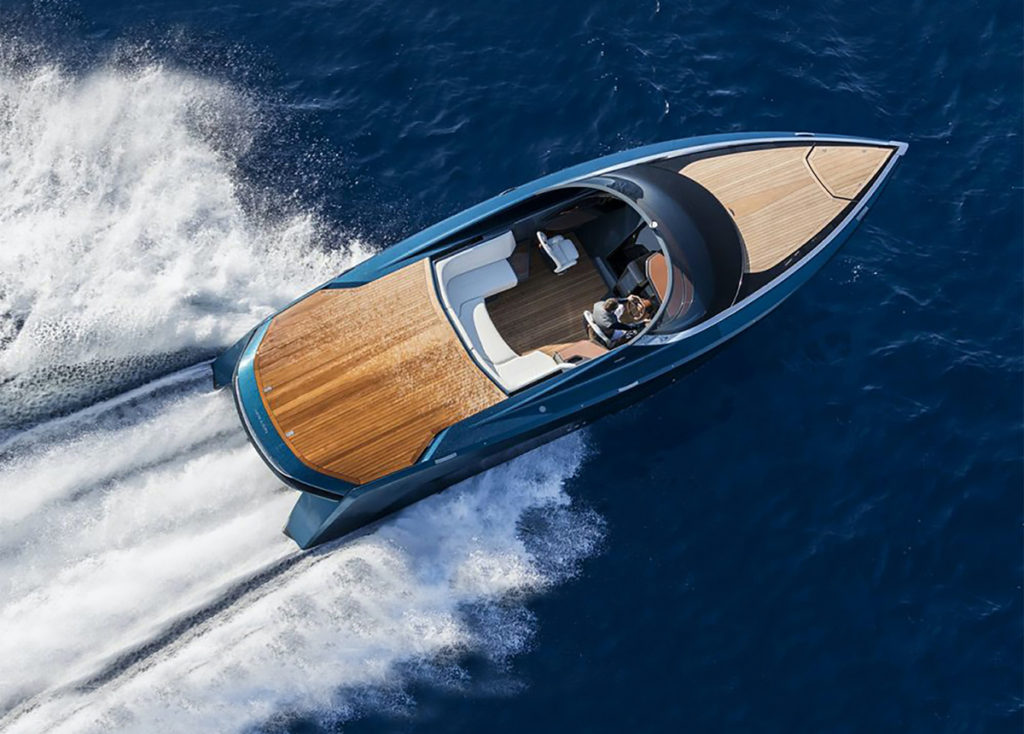 "Every aspect of the Aston Martin Residences Miami has been carefully considered to meet the needs of our owners — from the 42,275 square feet of sky amenities to the private butler service offering personal support and the superyacht marina," says Coto. "As the development is right on the Miami River with direct access from the sea, it made sense that owners and their guests may wish to berth their superyachts right outside their properties."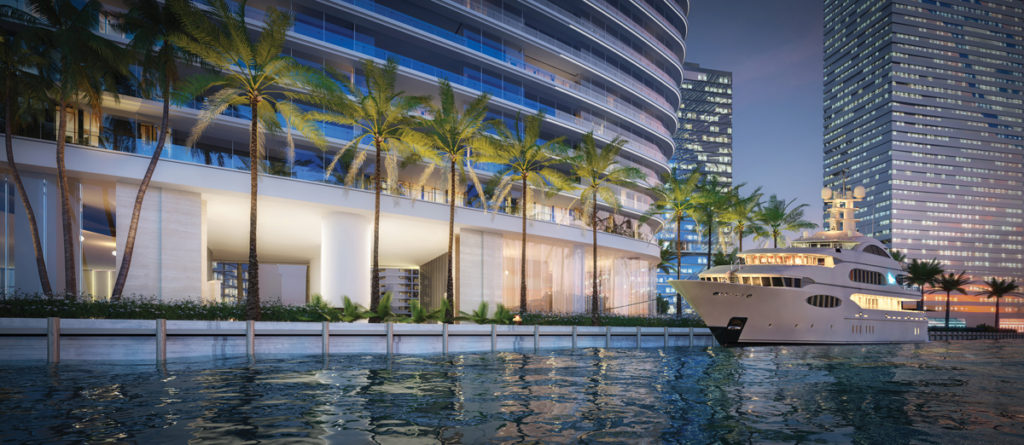 One of the few luxury residences in Miami to offer dockside arrival and moorage for superyachts, the marina at Aston Martin Residences is able to accommodate superyachts over 300 feet with direct access from the Atlantic. With no bridges to the ocean, the full-service marina is just minutes from the open Atlantic and an easy sail from the Florida Keys, with Key Biscayne, Fisher Island, Miami Beach and Bal Harbour all nearby. At 490 linear feet with a draft depth of 15 feet, the marina can accommodate larger yachts comfortably, and is the only deep-water marina in Downtown Miami. Offering far more than just a berth with full security and privacy, the Aston Martin Residences butler service will take care of everything, ensuring a stress-free experience for owners, captains and their crew. "We're also focusing on our green credentials and protecting and restoring marine ecology to safeguard the wildlife and conserve the stunning location," says Coto.
Anticipated to become the tallest residential building south of New York, the development is designed by Revuelta Architecture and Bodas Miani Anger Architects, globally renowned for their exceptional landmark properties. The 391 residences will combine breathtaking design aesthetic, featuring spectacular panoramic vistas of Biscayne Bay and the Atlantic Ocean. The development will include seven penthouses and one superlative Triplex Penthouse — all featuring private pools and spacious terraces — complemented by a range of expansive 1- to 5-bedroom residences and duplexes.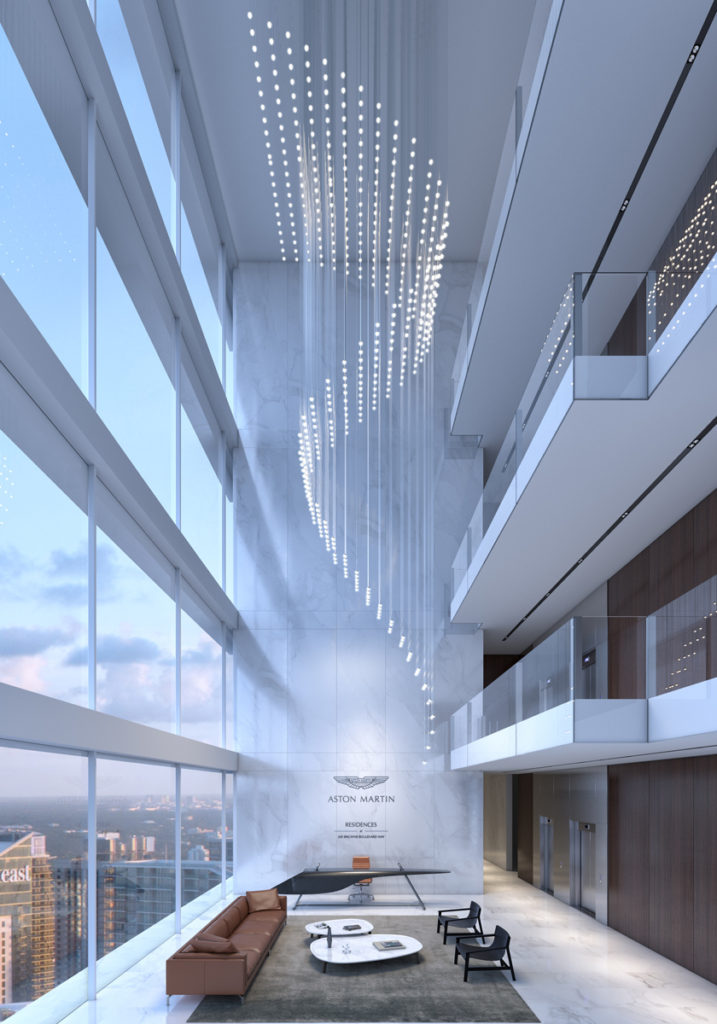 Aston Martin's design team, led by EVP and Chief Creative Officer, Marek Reichman, will design the interior and amenity spaces throughout the property to reflect the brand's timeless beauty. Residents will be able to relax and unwind within 42,275 square feet of outstanding Sky Amenities spanning four levels, connected by a monumental glass staircase between the building's 52nd and 55th Floors. World-class amenities will include a two-level fitness centre overlooking Biscayne Bay, spinning studio, boxing gym, virtual golf room, art gallery, chef's kitchen, private dining room and catering kitchen, business centre, kids' room, two cinemas, as well as a full-service spa, beauty salon and barber station. These exquisite spaces will be encased in a bold and unique sail-shaped, nautical-themed building to reflect the marina setting while offering superb views of the city and the ocean. Shared areas will include an expansive infinity pool, Sky Bar & Lounge, a pool deck and cabanas located on the 55th Floor.
"I am particularly proud of this project and our partnership with such an iconic British brand," says Coto. "We are working closely with the Aston Martin design team to create a stunning tower that will enhance and contribute toward a new Miami skyline. We have been overwhelmed by the positive response from the market with pre-sales that are extremely encouraging. In Aston Martin, we found the perfect partner — one that resonates globally and is the definition of timeless luxury. The collaboration is a beautiful mix of technology, style and elegance and together we are building a highly desirable place to live, setting new standards in both design and quality of life." What's more, every aspect of the Aston Martin Residences has been carefully considered to meet the needs of today's modern cosmopolitan lifestyles, including a butler service that will encapsulate elite living at its very finest, on-call 24 hours a day. The exclusive butler service will take the stress out of home management and offer luxury travel support and a host of other services to homeowners.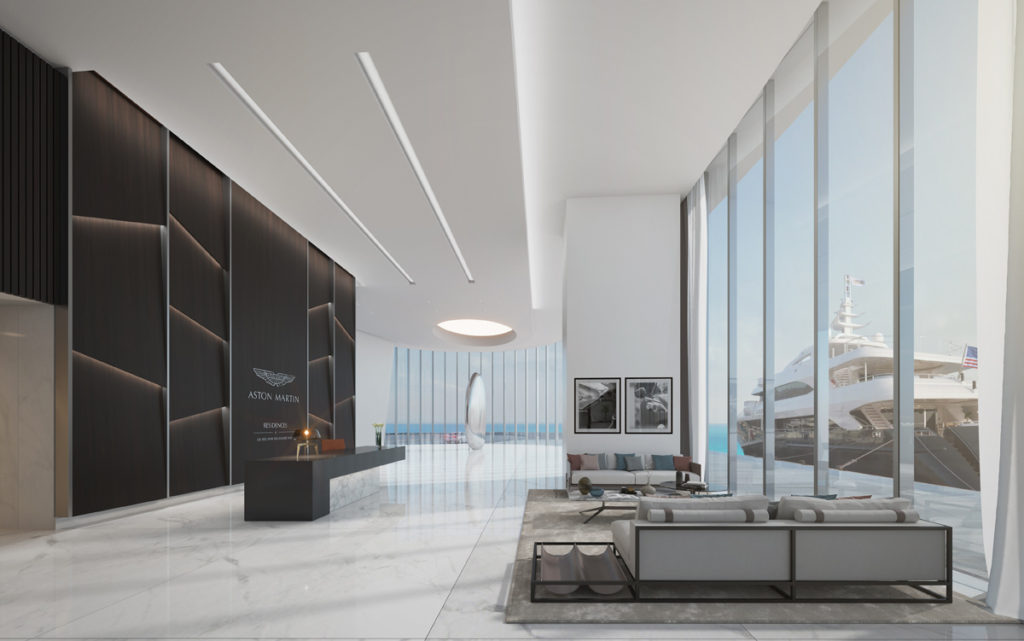 Completing the Aston Martin Residences Sales Centre, located adjacent to the development in Downtown Miami, is an Aston Martin Vulcan, one of only 24 examples of the brand's 820bhp, all-carbon fibre supercar that delivers truly extreme performance. The multi-million-dollar limited edition showpiece of automotive art is resplendent in white, inspired by Miami and personally specified by Reichman and his team to reflect the tropical surroundings. The owner of the Triplex Penthouse will receive the iconic piece of automotive art, engineered for track driving only.
Additionally, owners of the Signature residences have yet another perk to look forward to . They will choose to receive either the special Miami Riverwalk Limited Edition DB11 or the Miami Riverwalk Limited Edition DBX — the first SUV launched by Aston Martin in 2020. Custom elements such as crafted interiors, luxe materials and finishes, as well as other unique features are personally specified by Reichman to reflect Miami's tropical environment and lifestyle. Each model is limited to just 47 vehicles, and those privileged to own one will possess a rare, iconic piece of history.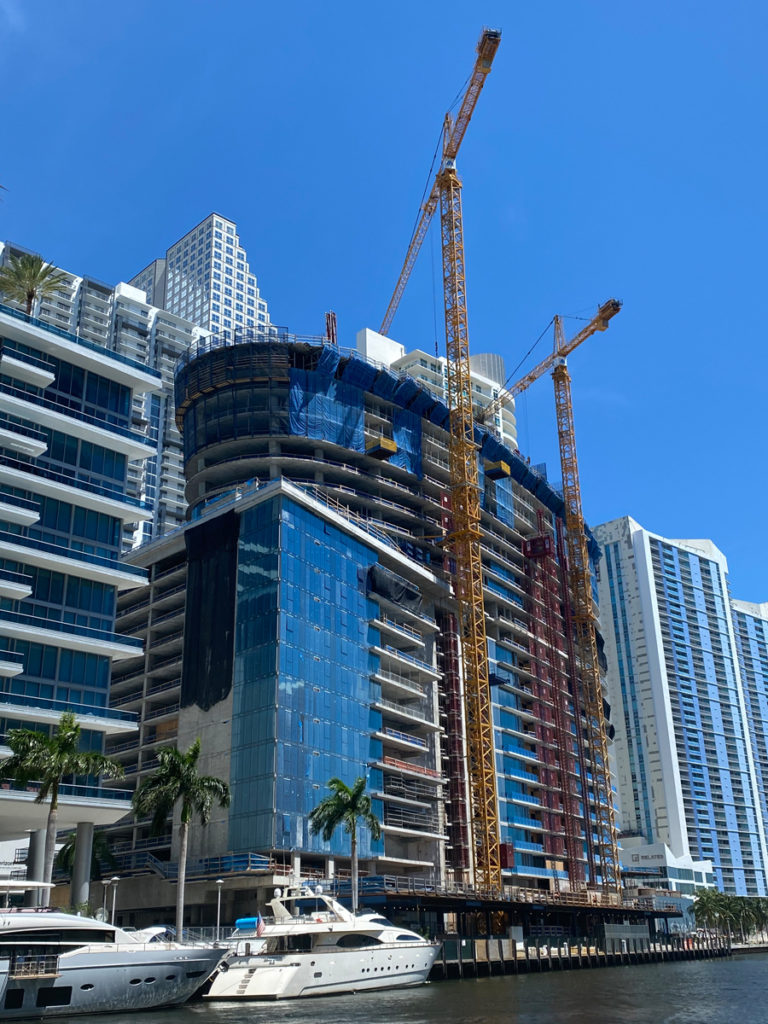 Aston Martin Residences is located at 300 Biscayne Boulevard Way in Downtown Miami. The development will consist of 391 luxury residences ranging from 700 sq. ft. to 19,000 sq. ft. with apartments priced from the $970,000s to upwards of $50 million. Currently, the project is almost 60% sold. Construction is scheduled for completion in 2022. For more info, email MiamiSales@AstonMartinResidences.com, call 305.456.7376 or visit AstonMartinResidences.com.