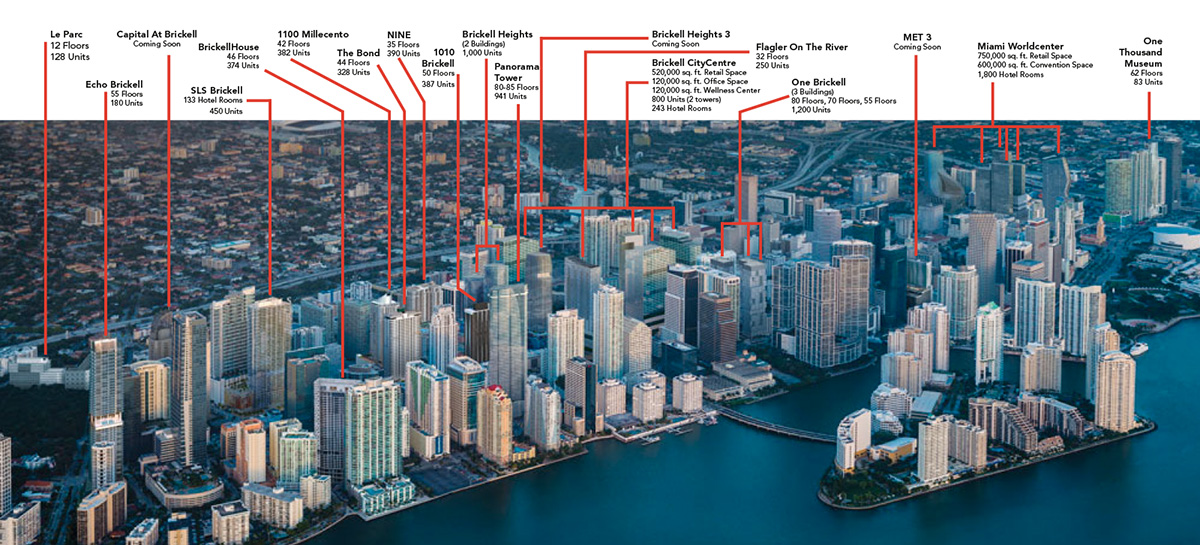 * The image above and on the next pages, is our interpretation of the Miami skyline after the completion of various ongoing projects, buildings and developments that are slated and/or have been announced for the area and may not accurately depict the skyline or any specific projects, buildings, developments or the locations of such projects once, and if, they are actually completed. Information and/or exact renderings for the various projects, buildings and developments depicted can be requested directly from the respective developers. The image above and on the next pages of this edition of Brickell Magazine includes representations of existing and future projects, buildings and developments which may be copyrighted architectural works. TAG Media, Inc., does not warrant the accuracy of any depicted architectural work whether copyrighted or otherwise.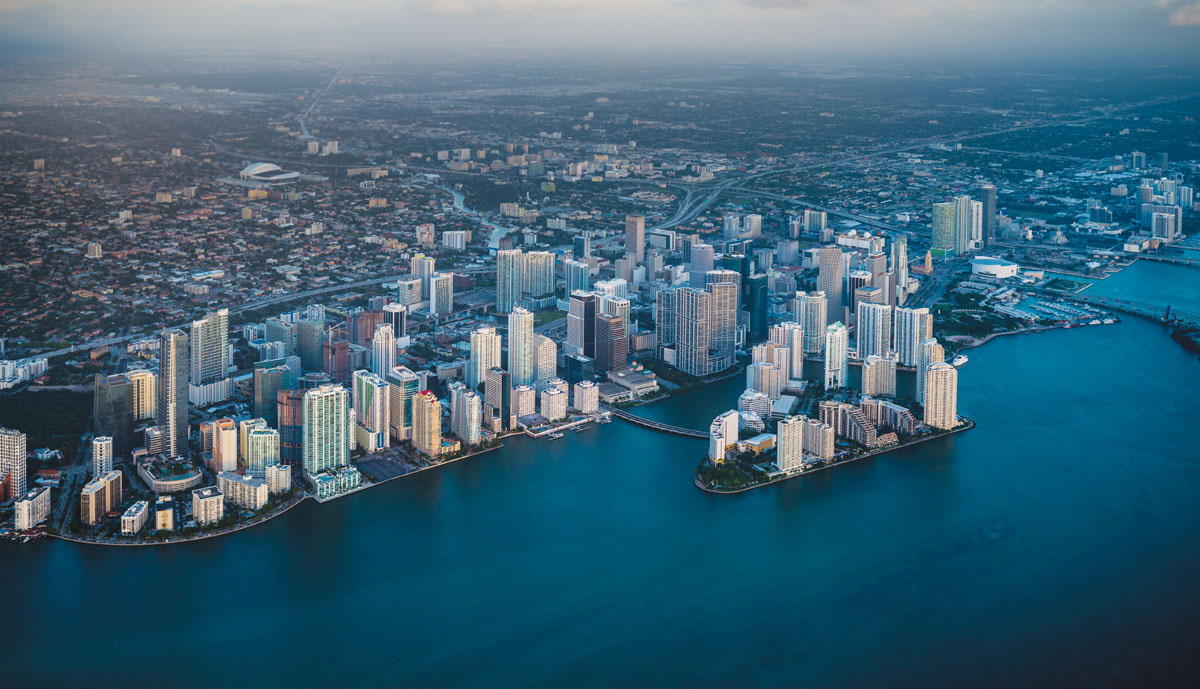 Downtown 2013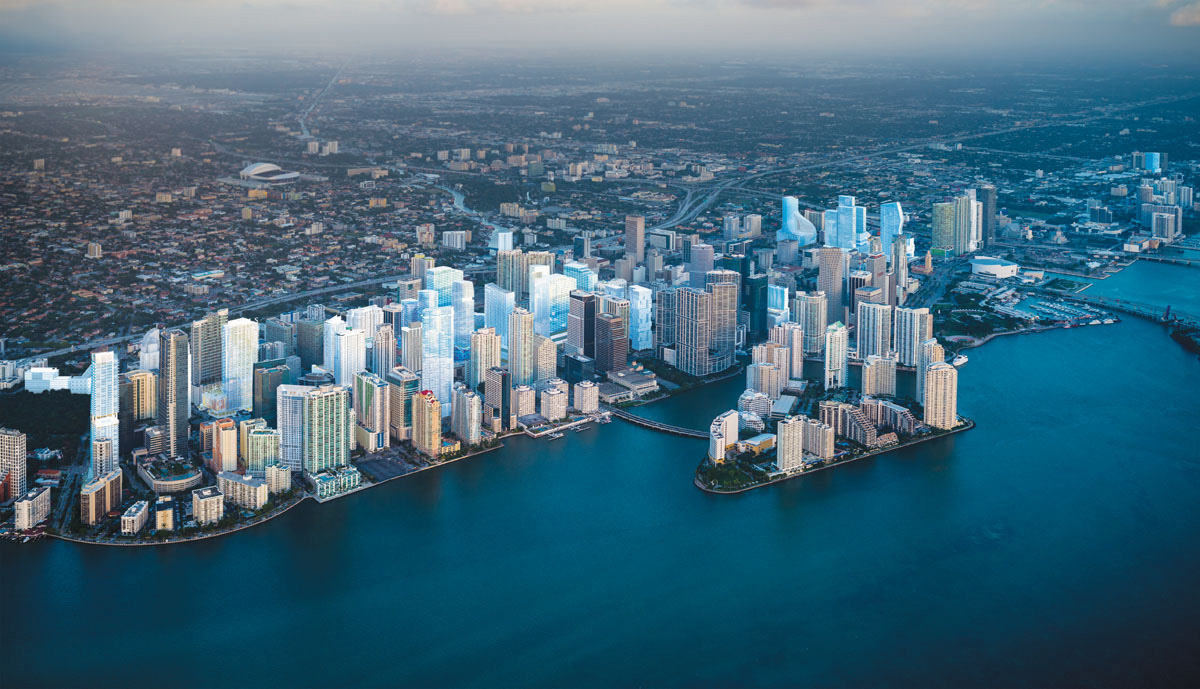 Downtown 2020?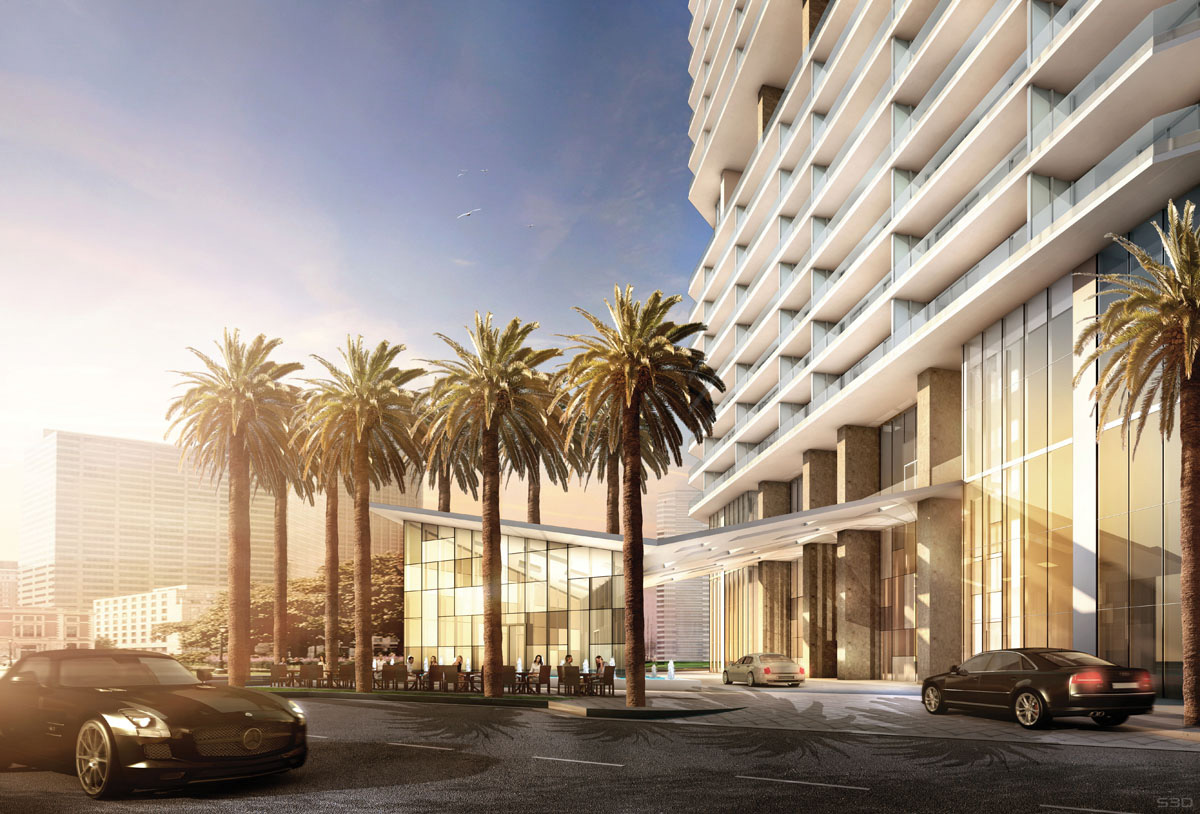 BrickellHouse
Just a block from Brickell Ave., this new cutting-edge $170 million project will encompass street-level office, retail and restaurant space with outdoor terraces. Residences will range from $200,000 spacious studios to $1.2 million exclusive penthouses. Designed to achieve LEED certification from the U.S. Green Building Council, BrickellHouse will include one of Downtown Miami's first fully automated robotic parking garages. Among other cool features is smart-building technology throughout, an elevated Resort Deck with a putting green and a member/residents-only 46th Floor rooftop swimming pool and sundeck with stunning water vistas and skyline views. Residences are available designer-ready or elegantly furnished with contemporary packages designed exclusively for BrickellHouse by Baltus.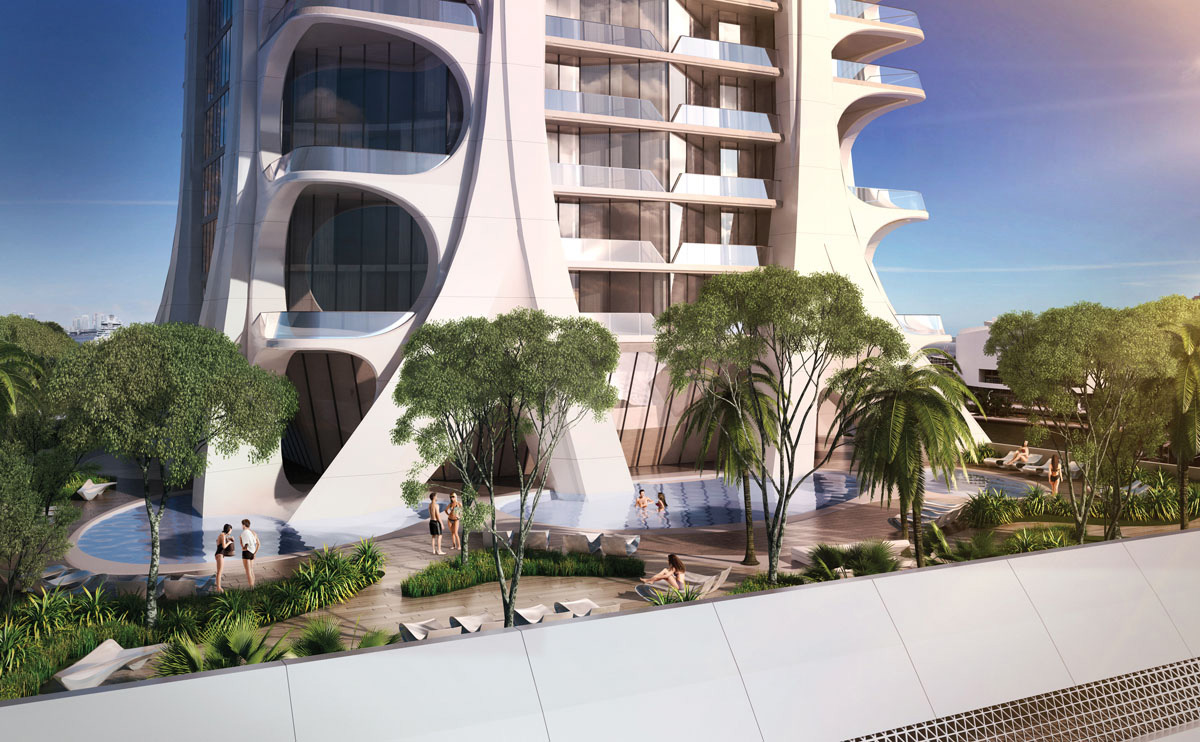 One Thousand Museum
You know when you see Zaha Hadid's name attached to a project, it's going to be spectacular. The revolutionary architect is internationally recognized for her award-winning designs of soaring buildings that push the limits of innovation and blur the lines between art and architecture. One Thousand Museum is definitely not an exception. Overlooking Museum Park and Biscayne Bay, the development will comprise half- and full-floor residences, duplex townhomes and a single duplex penthouse. With units ranging from $5 million-$15 million, One Thousand Museum will feature all of the luxuries you'd expect including a proposed private rooftop helipad to fly residents to nearby islands, airports and private yachts.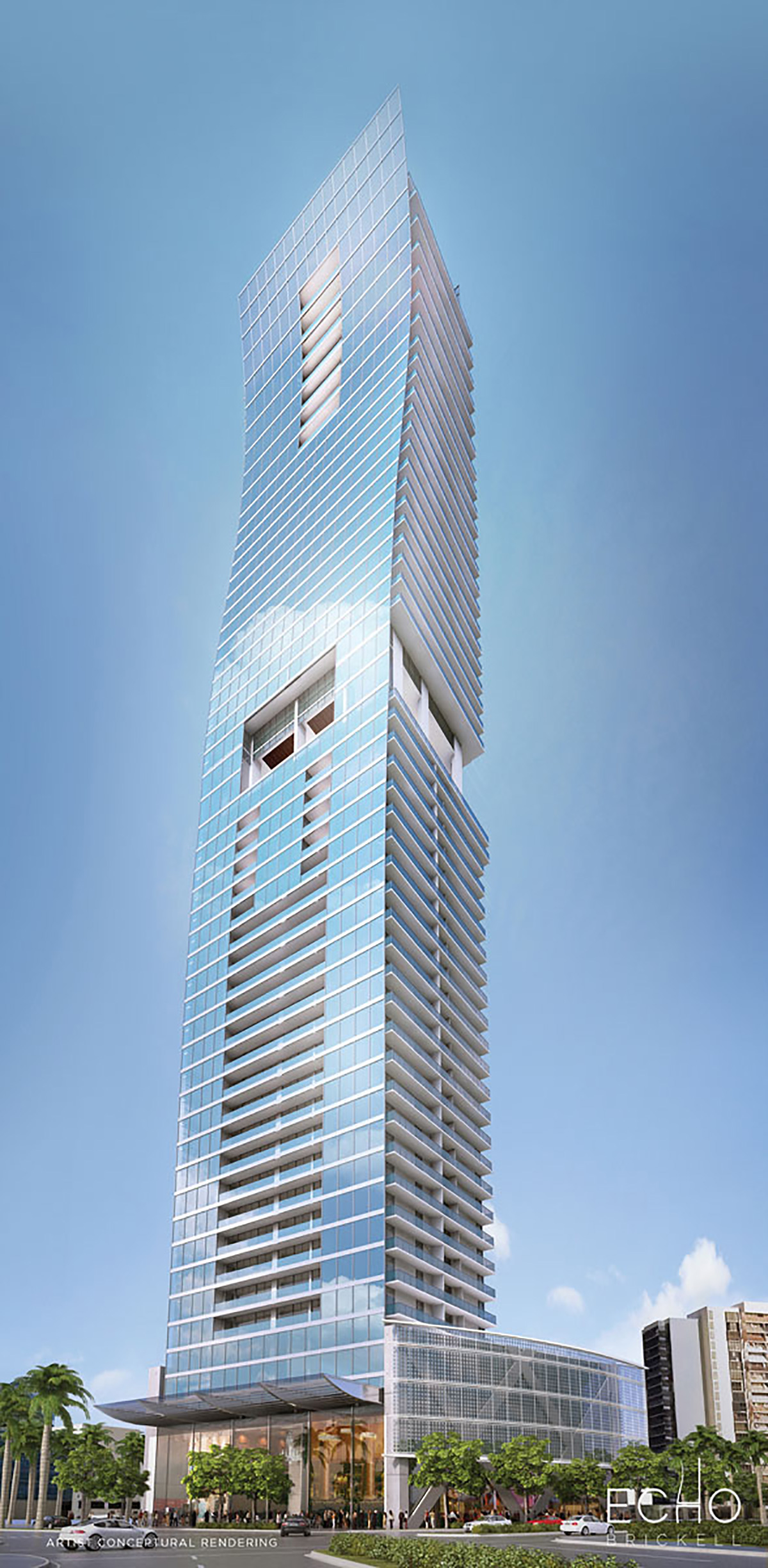 Echo Brickell
Slated to be one of the tallest all-residential developments in South Florida, Echo Brickell will also be one of the most luxurious and futuristic. In addition to superior architecture, design, appliances and finishes, each residence will be equipped with high-speed technology offering an unprecedented level of efficiency through a smart-home technology experience with fully-integrated audio, video and lighting systems controlled by Apple-based devices. One the project's most striking features is a vast open space cut through the middle floors of the tower that will feature a full-floor pool deck nearly 300 feet off the ground with unobstructed, breathtaking panoramic views of Biscayne Bay and Miami Beach.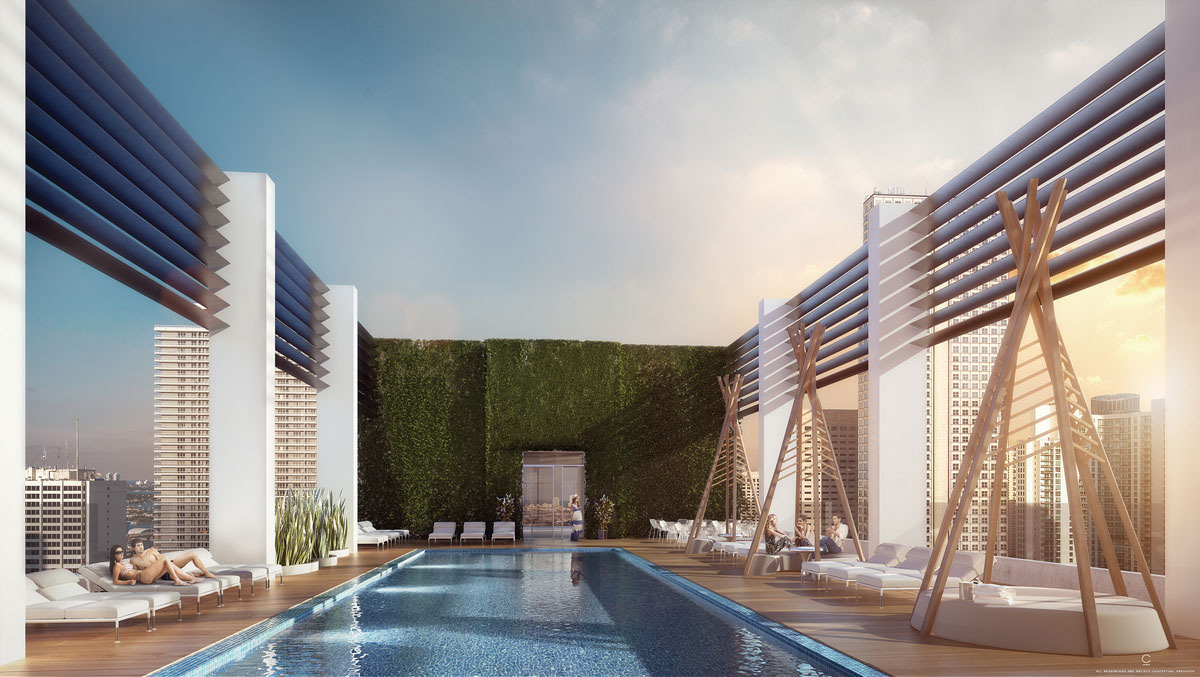 Centro
Having the unique distinction of being the first condominium to launch in Downtown Miami since the last real estate cycle, Centro is just steps away from Adrienne Arsht Center, American Airlines Arena, PAMM and Museum Park. Complementing Downtown Miami's emergence as a pedestrian-friendly area with an array of transit links, Centro is being developed without a built-in parking garage. Instead, residents will have access to a fleet of on-site SmartCars through a partnership with Car2Go and will be right around the corner from Miami Trolley, Metromover and Metrorail stops. The loft-style residences will be amplified with geometric patterns, organic forms and living green walls throughout, further setting it apart from other living options in the city.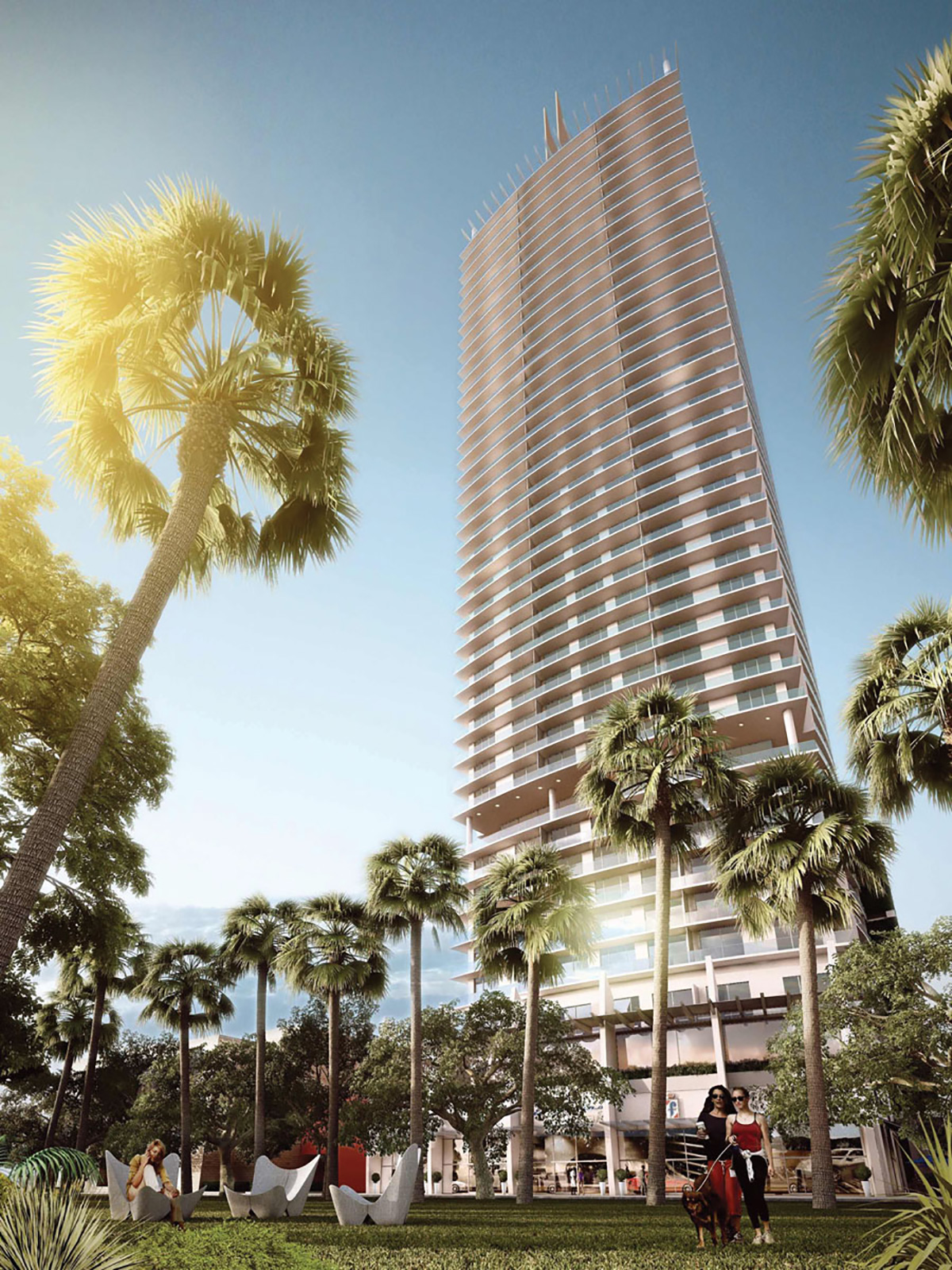 1100 Millecento
Boasting sleek interiors by famed Italian design firm Pininfarina — the legendary designers behind Ferrari, Maserati and Rolls-Royce — and architecture by internationally celebrated Architect Carlos Ott, one of The Related Group's most exciting projects, 1100 Millecento, is an unprecedented condo offering soaring 42 stories into the air just steps from Mary Brickell Village and the upcoming Brickell CityCentre. Stylized amenities well-dressed by exotic woods and Italian leathers include a 9th Floor elevated pool deck with a club room, state-of-the-art fitness center, private theatre and a rooftop infinity pool with private cabanas.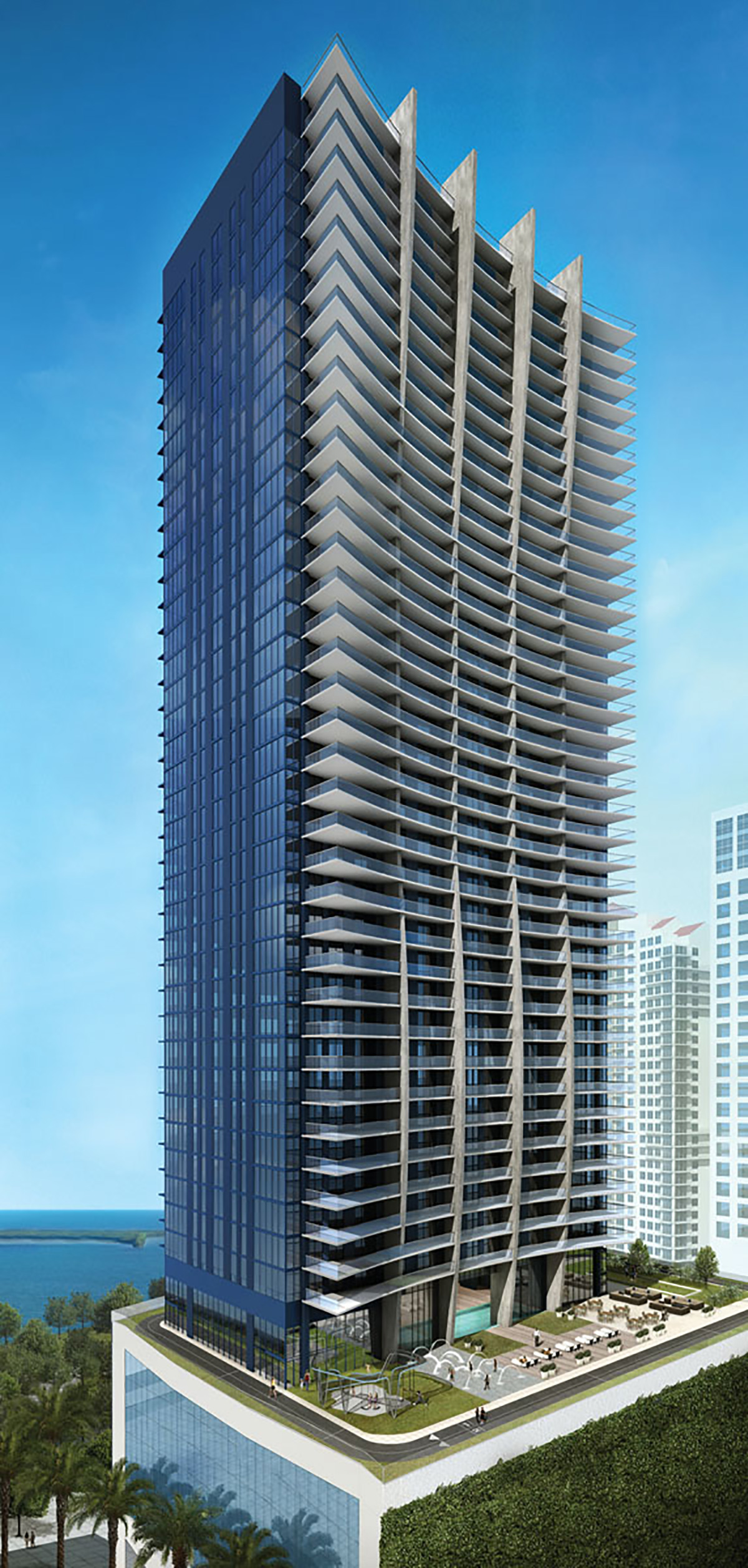 1010 Brickell Avenue
It isn't every day that all the puzzle pieces fit together with breathtaking results. But that's exactly what happened when the team of Key International Development (Mint, The Ivy, Eden Roc) teamed up with Sieger Suarez Architectural Partnership (Apogee, St. Regis, Porsche Tower, Murano, Continuum), to create 1010 Brickell Avenue. Aside from the superior interior details, the project also features The Club @ 1010 on the 11th & 12th Floors that showcases a resort-style ambiance complete with a spa, indoor heated swimming pool with retractable glass walls and outdoor mini waterpark for kids. The Rooftop Recreation Deck features a BBQ area, outdoor movie theatre and unrivaled views of Biscayne Bay and the skyline.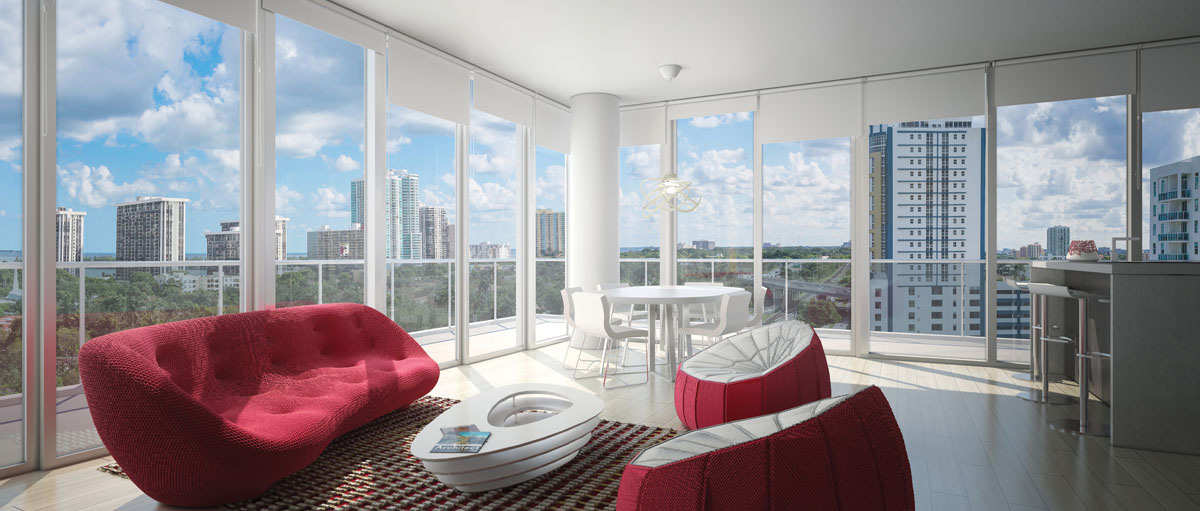 Le Parc At Brickell
With its pedestrian-friendly, urban location just off the bustling financial district, Le Parc At Brickell will overlook historic Simpson Park — one of the last preserved nature sanctuaries in Miami. The boutique condominium's luxury residences will feature floor-to-ceiling windows and private terraces with unobstructed views of the park and skyline looking out toward Biscayne Bay. It will be the first residential building in the U.S. to feature exclusive furnishings and interior designs inspired by world-renowned French furniture company Ligne Roset. As an added perk, buyers will receive complimentary interior design services from skilled Ligne Roset designers, with the option to choose from 4 different "Turn-Key Furniture Lifestyle Packages."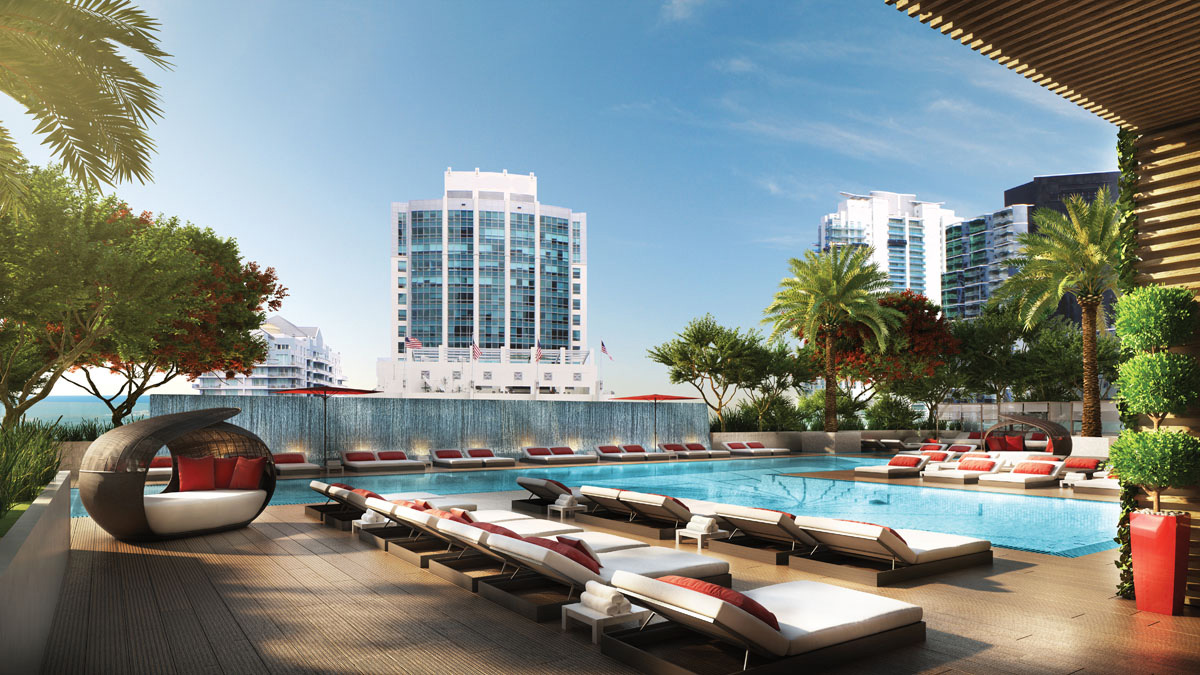 The Bond
The name's Bond. The Bond…on Brickell. From hand-stitched leather, suede walls and classic tufted sofas to mid-century modern furniture accented by limited-edition photos from celebrated Photography Artist Terry O'Neill, The Bond is bringing the best of British glamour to the neighborhood. The innovative design concepts are the creation of Loguer Design, whose museums, pavilions, residences, yachts and jets have won countless awards around the globe. Plus, the relaxation areas and world-class amenities will make you feel like James Bond himself…or one of his beautiful Bond girls.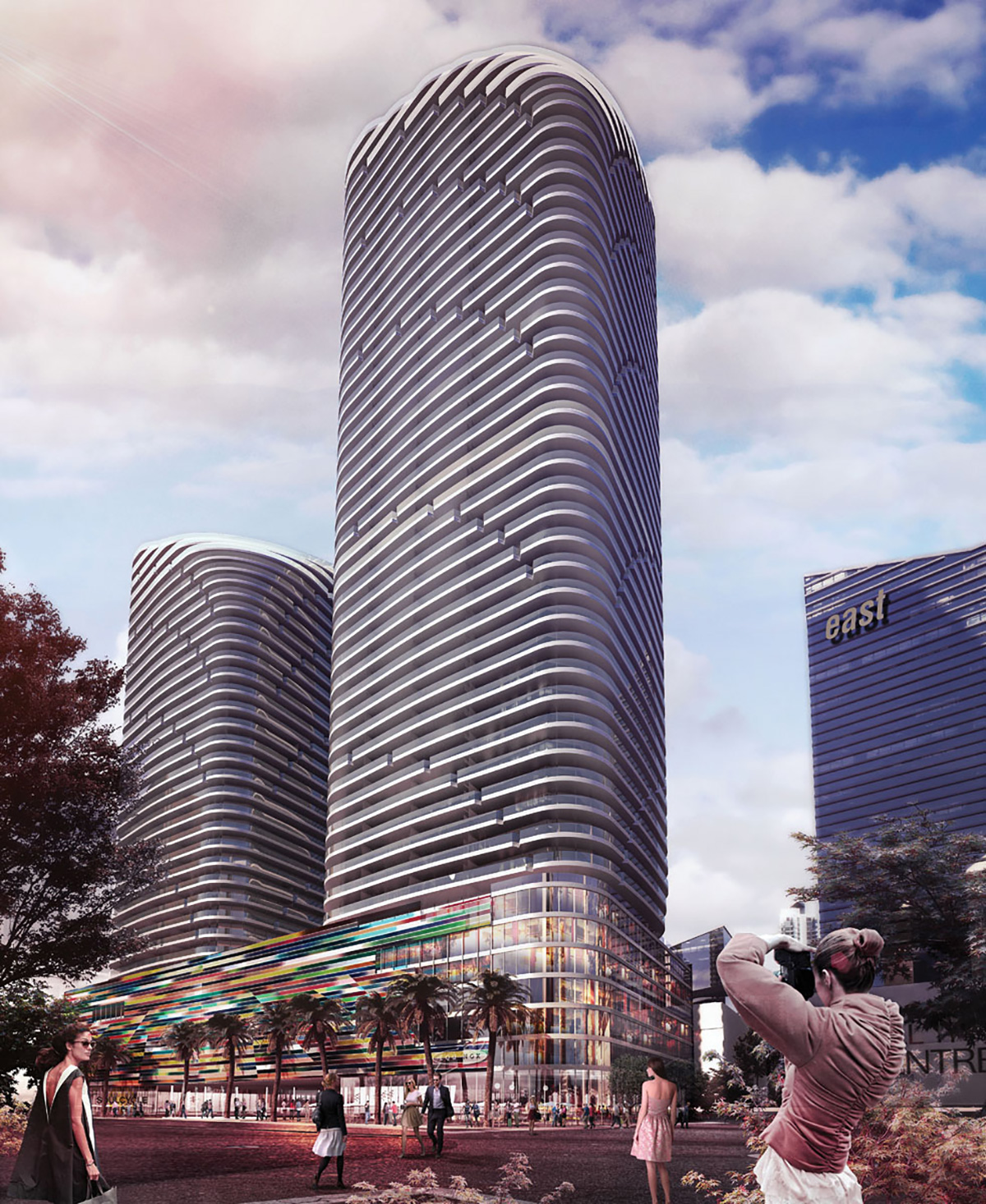 Brickell Heights
Each time a new rendering for the pair of colossal towers that will comprise The Related Group's Brickell Heights project is released, the city takes a collective gasp based on the sheer magnitude of the project, located right between Mary Brickell Village and Brickell CityCentre. The Arquitectonica-designed buildings will sit atop a 30,000-sq.-ft. Equinox gym and will feature a giant mural by artist Fabian Burgos. A series of rooftop pools above both buildings will feature Atlantic Ocean views and plenty of room for entertaining anyone looking for a respite from the city's hustle and bustle.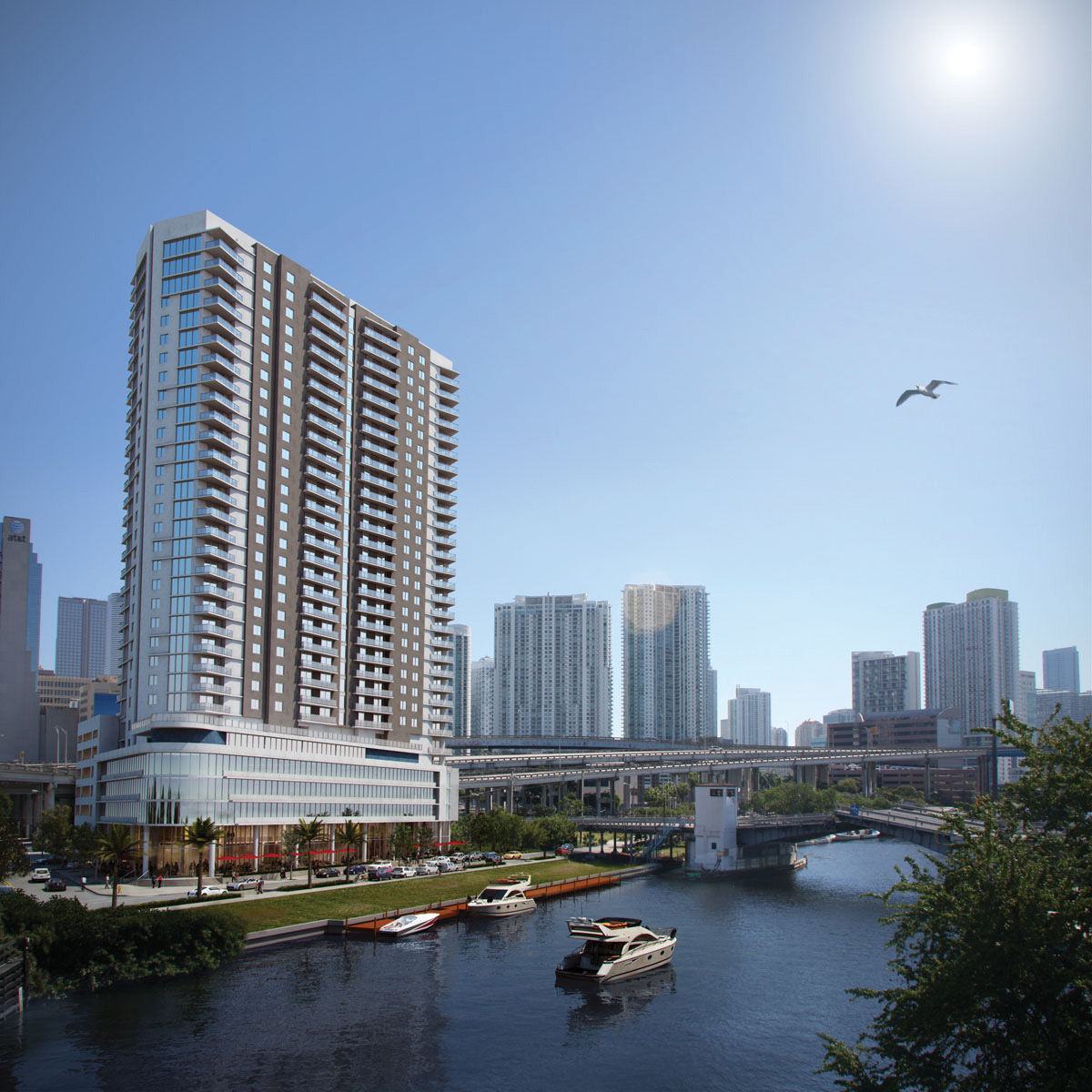 Flagler On The River
The Miami River hasn't seen this much excitement since…well, for a long time. Melo Group's Flagler On The River will feature all the amenities you'd expect of a new development in Miami's core with the added bonus of 2 levels of retail under an elevated shaded arcade that allows for views of the water adjacent to a wide lawn for riverside picnics and a landscaped walkway for leisurely strolls. The proximity of the contemporary hi-rise to area attractions, transportation options, highways and byways makes it even more of an enticing option for those looking to experience convenient Downtown Miami living in style.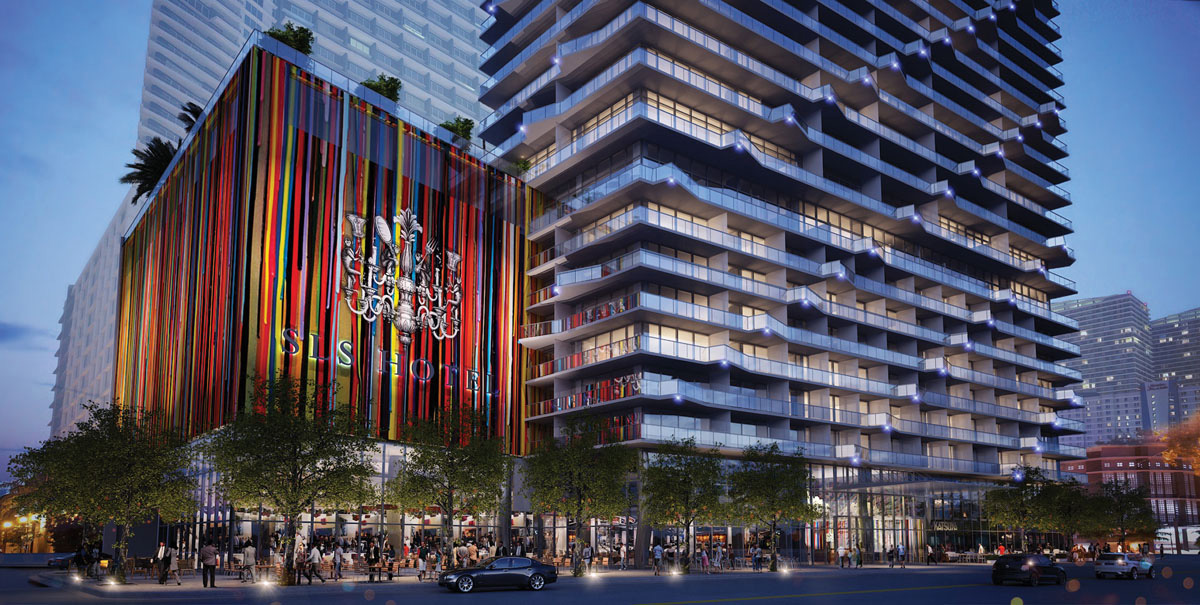 SLS Brickell
It's part luxury hotel, part regal residences. Ushering in an unparalleled vibe and best-in-class aesthetic to the city, SLS Brickell is one of those projects where everything just flows. From the dream melding of The Related Group's expertise in luxury condo sales and mixed-use developments and SBE's industry-leading hospitality, lifestyle and real estate savvy to Philippe Starck's design vision throughout and Chef José Andrés' award-winning culinary finesse, one thing's certain: This is one residential alternative that will forever change the way we look at luxury living in the heart of the city.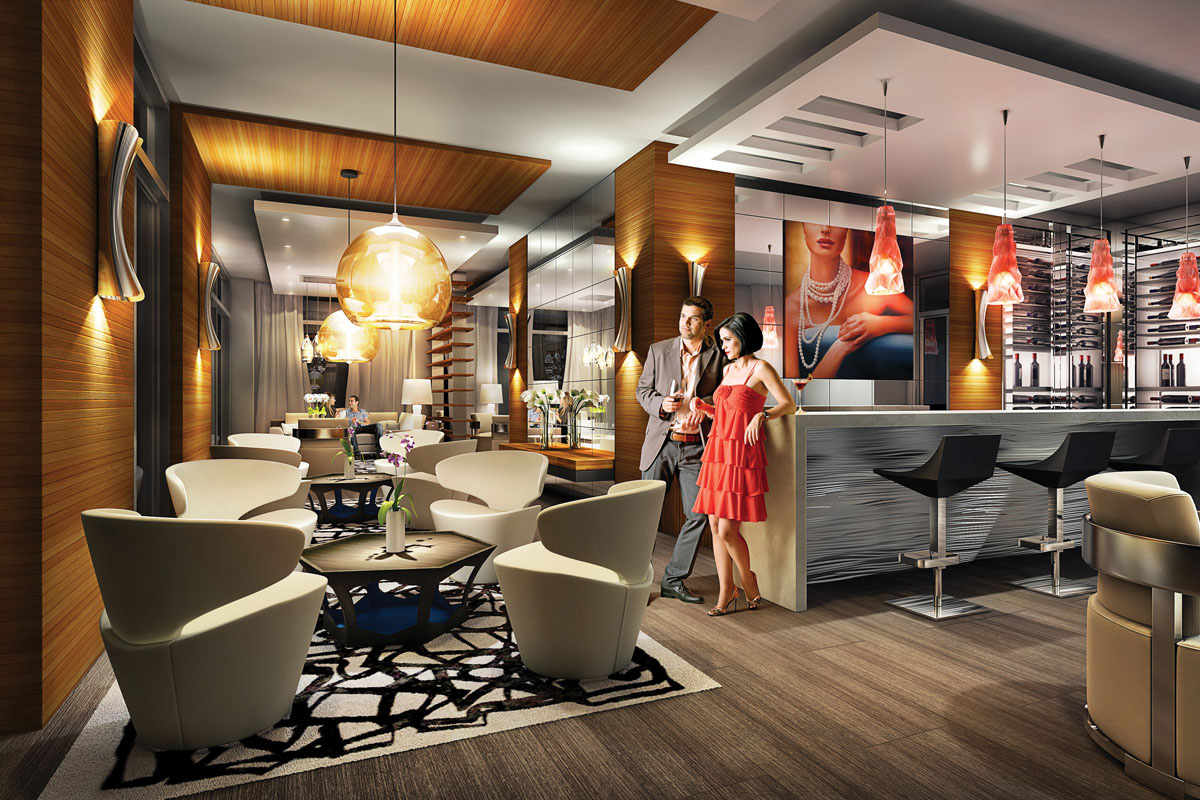 NINE
Standing as the only residential tower above Mary Brickell Village, residents of this development will be an elevator ride away from the action. The 30 available floorplans boast high ceilings, beautifully appointed kitchens with quartz countertops, bathrooms with designer lighting fixtures, chrome-finish hardware, oversized soaking tubs and spacious bedrooms with large walk-in closets. Many units will also feature expansive balconies. As their most distinctive amenity, NINE's residents will be mesmerized by the Zen Garden, with lushly-landscaped walking paths to the full-acre secluded amenity deck on the 11th Floor that overlooks Brickell's skyline.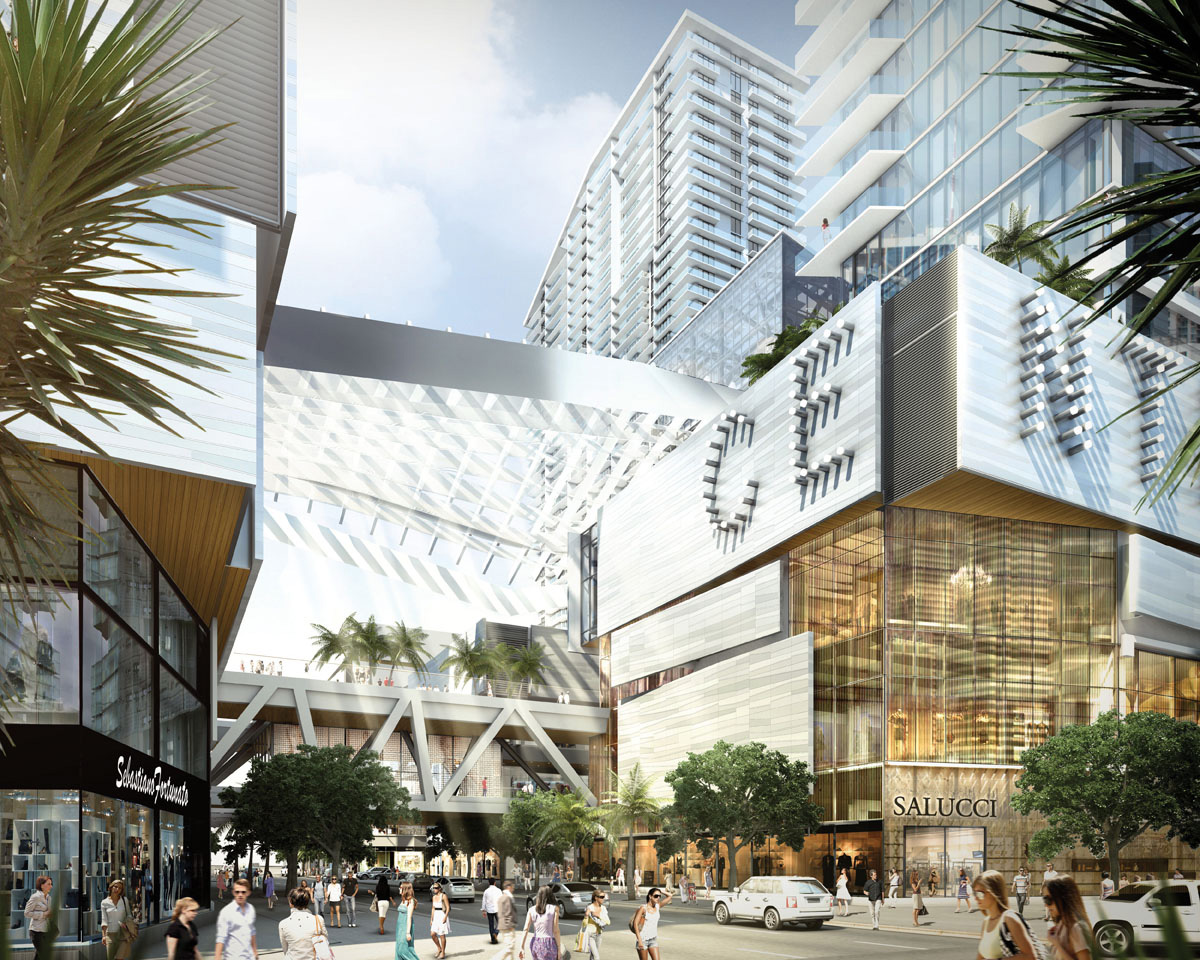 Brickell CityCentre
Perhaps the most buzzed-about project on Miami's horizon is the whopping $1.05 billion urban shopping and mixed-use development from Swire Properties known as Brickell CityCentre. It's been heralded as the city's missing link, a much-needed anchor to satiate the demand for retail options in Miami's urban core. Phase I alone will feature 500,000 sq. ft. of shopping space, 120,000 sq. ft. of office space and approximately 800 condos within a pair of towers. In addition, EAST will serve as the flagship hotel, featuring 263 rooms and 89 apartments. Phase II is scheduled to begin construction in 2016.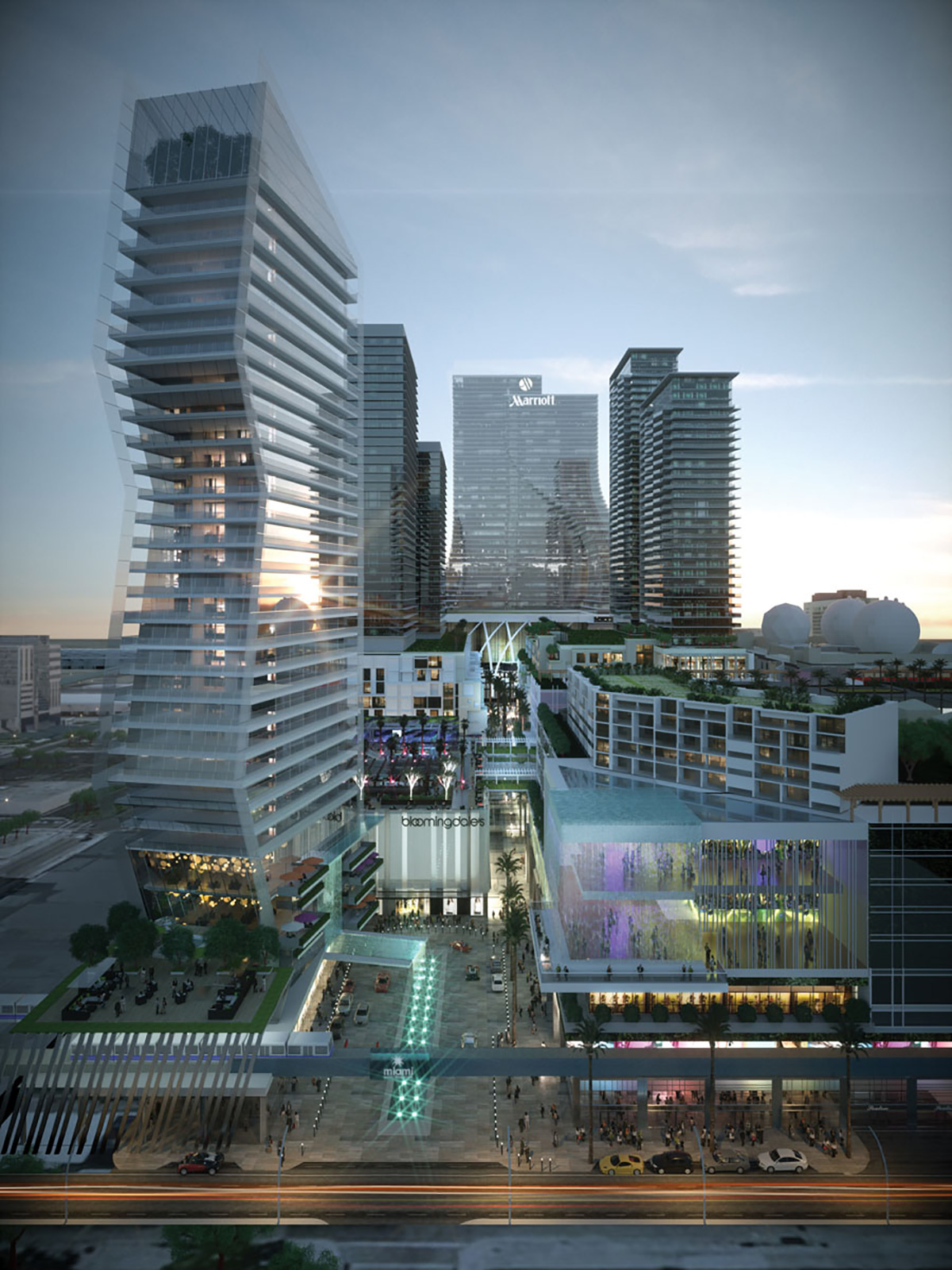 Miami Worldcenter
Made up of 9 blocks within 25 acres and several segments including Worldcircle, Worldsquare, Worldwalk, Worldplaza, 1st Ave., 7th Street Promenade and a mall anchored by Macy's and Bloomingdale's, Miami Worldcenter is big. Really big. In fact, it's one of the largest and most exciting urban developments in the U.S., offering a diverse mix of retail, residential, office, hospitality and entertainment components. From dramatic sculptures and water features to giant electronic media screens and a large urban park capable of hosting everything from festivals to concerts, this project will be a world-class destination that embodies everything we've come to love about The Magic City.
On the Horizon
These new projects are in the works to help further enhance the Brickell/Downtown skyline and are uniquely poised to add new options to augment the city's ever-evolving living and lifestyle options.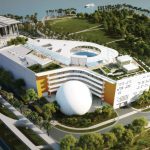 Frost Museum Of Science: Formerly known as Miami Science Museum, this landmark interactive educational facility is currently being transplanted from its current location to Park West.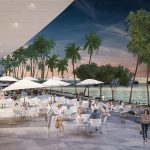 Resorts World Miami: This highly-anticipated project will help develop BayWalk, which highlights a 150-acre leisure and entertainment area from Miami River to Margaret Pace Park.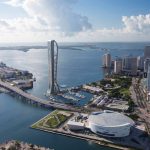 SkyRise Miami: If the developer's vision is realized, this gigantic observation tower will be the tallest building in Florida at 1,000 feet and feature a flight simulator and bungee jump.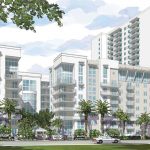 Broadstone Brickell Lofts: These modern loft-style dwellings are sure to attract sophisticated residents looking for a respite from the city's skyscrapers and hi-rise vistas.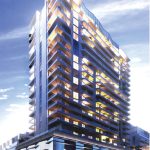 Brickell Ten: This 22-story, 155-unit residential development is set to be yet another alluring real estate option for urbanities looking for the right place to call home.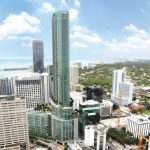 Panorama Tower: This skyscraper recently got approval to begin construction. Once done, it's expected to be Miami's tallest residential tower.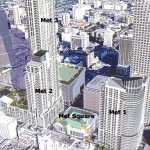 MET 3: Part of the Metropolitan Miami project, a complex of 4 skyscrapers and retail venues in the business district, Met 3 is slated to be the tallest of the towers.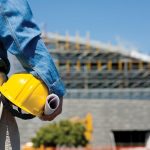 Wait…There's More!: It's anyone's guess what will be developed on these lots: Capital At Brickell (1420 S. Miami Ave.); Empire World Towers (300 Biscayne Blvd.); Brickell Flatiron Park (1100 SE 1st Ave.); River Tower (230 SW 3rd St.); Beacon At Brickell Village (30 SE 8th St.); One Brickell (444 Brickell Ave.); Villa Magna (1201 Brickell Bay Dr.).