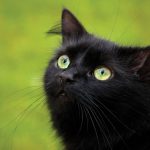 Feline Inclination
Get all warm on the inside over pictures of cute kittens online? Imagine them spending a tough life on the streets. Riverfront Cats helps Miami's homeless felines through efforts aimed at rescue, adoption and education. The charity follows a simple and humane formula to trap, neuter, return and manage the kitties they find. The organization also helps feed hungry stray cats, come rain or shine, while watching for injuries and other health concerns; RiverfrontCats.com.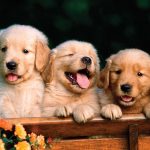 Puppy Love
It's a tough, sad fact that Miami-Dade's Animal Services Shelters practice euthanasia. Luckily, Paws 4 You Rescue is working hard to save the lives of those less-fortune dogs out there. The organization sterilizes, vaccinates and micro-chips their dogs, helping to heal injuries and illnesses, fix broken limbs or cure skin infections. They then help match the dogs with new adoptive parents. Help out by donating or consider opening your home to animals in need of foster care; Paws4You.org.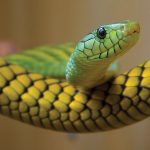 Cold-Blooded
As any reptile lover will tell you, cold-blooded doesn't have to mean cold-hearted. In addition to its educational programming, The South Florida Herpetological Society also rescues animals and offers them for adoption. These are either unwanted pets or ones owners have been forced to give up — not wild animals — that are treated and cared for while awaiting new homes. One of their most recent additions? A gorgeous Columbian Boa Constrictor, of course!; SouthFLHerp.org.
Welcome Home
Wouldn't it be wonderful if there was a Match.com for pets? Just fill out a 12-page survey and you'd be matched to the pooch of your dreams. Unfortunately, dogs aren't quite as savvy as humans when it comes to personality tests, which means we've got to be the ones to do the work when it comes to finding the perfect 4-legged companion. Here are a few key factors to consider:
Activity Level: Different dog breeds have very distinct levels of energy. Consider your own home situation and lifestyle. Do you want an active dog that will join you for jogs in the park? Or one that will thrive in a more quiet atmosphere?
Square Footage: How big a space do you have available for your pet? Think about the square footage of your home or apartment, as well as access to outdoor spaces. It's also worth considering the neighbors — a louder breed could end up raising tension if you live in close quarters. What's the point of a loving home if you get evicted for disobeying any noise ordinances.
Time Factor: How long will your new dog have to spend alone in the house? How often will family members be available to walk or play with it? Keep in mind that younger dogs and puppies tend to require a much bigger time commitment than older dogs.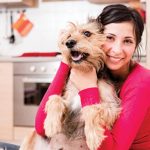 ABOUT THE AUTHOR
Lisa Anowitz is a stay-at-home mom who recently began welcoming foster dogs into her home after seeing first-hand the perils of homeless animals on the streets of South Florida. Today, she encourages everyone to do their part to help man's best friend.