Philippe Houdard
"On the surface, a kid who was recruited at 13 into the guerrilla from the Colombian countryside appears different from another kid who grew up fending off drug dealers in an urban favela in Rio. But emotionally, they are remarkably similar. And we treat them the same."
To most, Philippe Houdard had a childhood fit more for storybooks than for the fast and frenetic pace of our ultra-modern world. One of a scant 300 citizens inhabiting the French country village of Villeselve, Houdard's upbrining was the very definition of idyllic — it would be easy for him to remain complacent, content to dwell comfortably in a landscape seemingly devoid of our conflicting modern pressures. Possessing an enthusiasm and entrepreneurial outlook that couldn't be adequately contained by his surroundings, Houdard outfitted himself for a different destiny. Instead of residing in his hometown, he embodied it, buoying others up with the lessons of compassion and care best learned in small and intimate communities. Launching the Developing Minds Foundation in 2006 and co-founding the cutting-edge Pipeline Workspace in 2012, it's fair to say that Houdard has had a sizeable impact not only on our city, but on the international community at large. Tasked with providing opportunities to those affected by armed conflict and poverty everywhere from the infamous City Of God in Brazil to our very own Little Havana, Houdard has a very important piece of advice to pass on to anyone wishing to make a difference in society: Don't think about it too much. "In many ways, I was naïve and unprepared when I started my foundation," he says. "I knew nothing. I made mistakes. I knew I wouldn't fold up and quit, and what matters is results." Today, more than 60,000 kids have gone through the project. "The main thing is to decide on doing something meaningful with your life and then taking the steps necessary to turn that dream into a reality," he says.
Developing Minds Foundation
Responsible for everything from providing basic educational opportunities to escorting NASA scientists into our world's most infamous slums to show underserved children the stars, the Developing Minds Foundation is intent on making sure every child gets a chance to rise above their circumstances to make a positive impact; DevelopingMindsFoundation.org.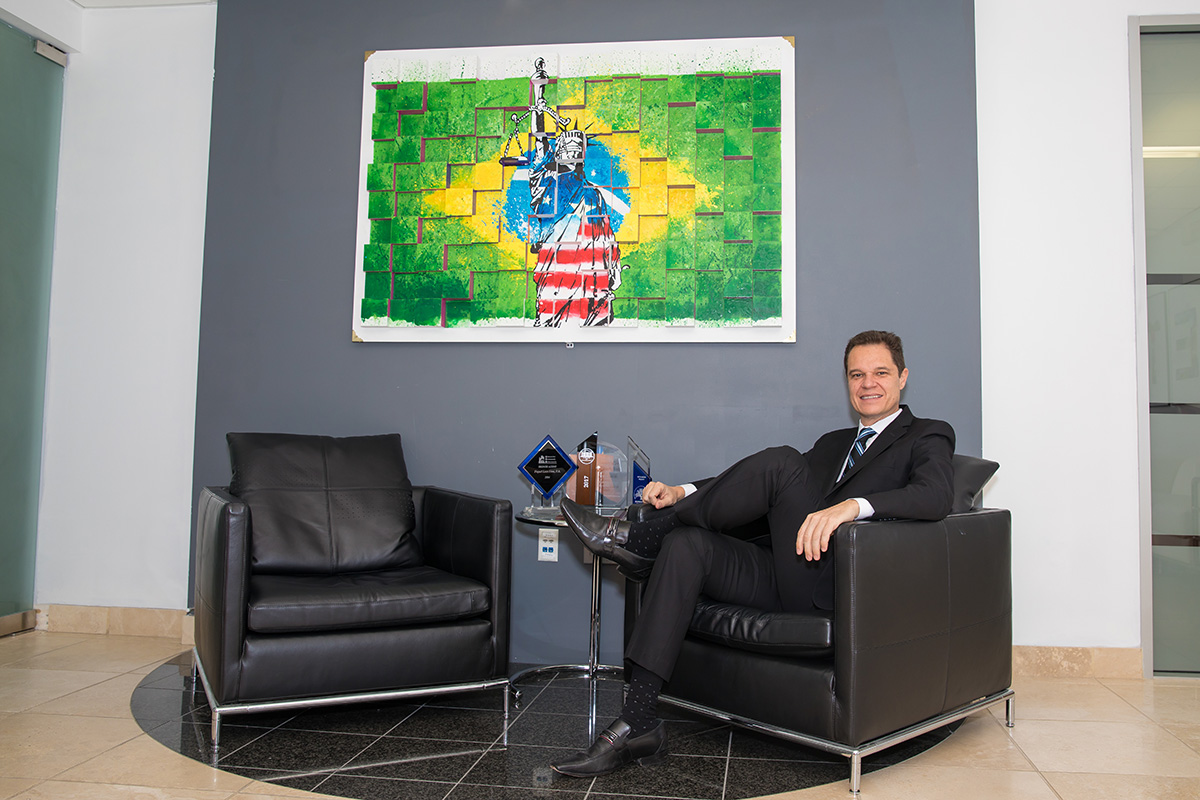 Alex Piquet
"It makes all the difference in the world when you have the chance to get involved and see where your money and efforts are going and the impact it creates."
Anyone who has a lawyer in their life is aware of one thing: Whether it's taking depositions, writing summations, networking with other professionals or meeting with clients, the average attorney's workweek puts even the time-strapped among us to shame. The owner of a private boutique law firm in bustling Brickell, the work week of lawyer Alex Piquet is no different, with one very important exception: his off-hours. Where others are content to kick up their feet and plan out their TGIF or Happy Hour itinerary, Piquet instead helps others. Involved with philanthropies running the gamut from civically oriented mentorship orgs such as the Brazil Foundation and Kids In Distress, to most recently delivering 1,400 pounds of medication via airplane to Port-Au-Prince after Hurricane Matthew struck, Piquet believes that his altruistic instincts developed at a very early age. "I've always had this urge to help people," he says. "One time when I was 5 or 6, I went to the supermarket with my mother and ended up giving half of our groceries away when a poor street kid came begging after we'd loaded the bags into the car." A believer in the capacity of everyone's ability to give back, Piquet offers a small bit of advice for anyone inclined to try to make a difference. "It's never too late to start giving to charity and there's no such thing as a small donation," he says. "Any help is always welcome, so start by doing what you can, when you can, and before you know it, you'll be changing lives."
Brazil Foundation
Working with local leaders and organizations to ensure equality, social justice and economic opportunity for Brazilians wherever they are, the Brazil Foundation plays an important role to one of our city's largest populations. It's an excellent advocate and resource-base for those trying to better their lives; BrazilFoundation.org.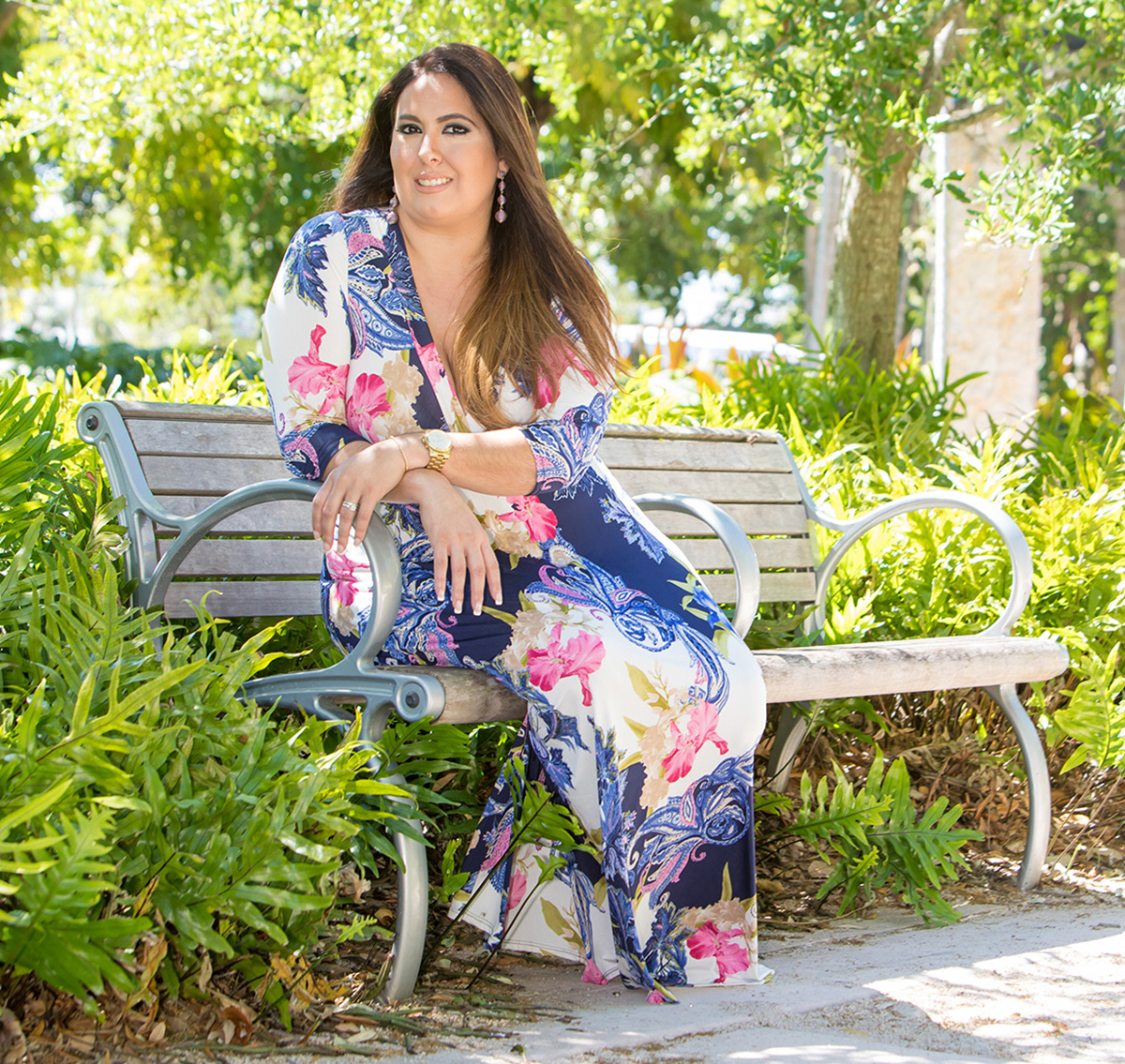 Jessica De Quesada
"I encourage everyone to do more, to give more and to love more. It's only through the act of giving that we will be able to teach our children the true meaning of living."
For many, helping others is relegated to margins and quotas. For locals like Jessica De Quesada, however, compassion comes naturally. An event planner by day, De Quesada has been involved in supporting and promoting charitable efforts since her teenage years. First stretching both her professional and philanthropic muscles organizing tea parties for the Miami Children's Hospital Oncology Department patients, De Quesada found her priorities shifted when she welcomed a new member into her family. "I have always been particularly inclined to help raise awareness and support those affected by pediatric cancer," she says. "However, life has blessed me with a child with autism and I now have shifted my energy toward helping young adults with developmental disabilities find and maintain employment. People don't choose to get cancer or autism or any other disability…They were just handed that card in life and it's our job to help them make that fight a little lighter." Now working closely with the De Moya Foundation, a non-profit focused on helping young adults with unique abilities, De Quesada hopes that her work helps secure the organization's future. "I can only hope that when the time comes for my son or other young adults who require additional assistance need a job, that there will still be organizations like the ours to assist them," she says. "For that reason, I will do everything in my power to make sure that statement stays true."
De Moya Foundation
Committed to creating employment opportunities for young adults with unique abilities by building long-term partnerships with participating employers and providing support for the employees, the De Moya Foundation is an essential support service. To learn about volunteer opportunities, how to become a partner employer or to make a donation, visit DeMoyaFoundation.com.

Commander Chiquita Butler-Thomas
"My work is all about networking. All things that are successful require teamwork."
Police Commander. Wife. Mother. Four-Time Florida Black Belt Association Champion. Divinity Student. Whether it's on the job as a police officer, in the front pew supporting her husband, Pastor Keith Butler of Logos Church, or at one of her community's many events, anyone who has run across Commander Chiquita Butler-Thomas and the bright, bubbling personality she always brings with her knows one thing: This is a woman whose only wish is to see the best in the people around her. Founder of mentoring program Butler's Angels and involved in a number of other non-profits across the city, she says that she first learned the importance of giving back as a child. "My father, the late Pastor James Poole, always had an open heart to help others and he taught me that it's my duty as a human being to make a difference in the lives of others," Devoted as much to family as to the needy, Butler-Thomas finds that motherhood has pushed her to become more involved in helping the community at large. "I was blessed to be born into a life where I didn't have many worries, but I understand that some people are put in situations that they have no control over," she says. "My son inspires me every day. I have always been a community worker even before he was born, and now I feel a more powerful yearning to keep giving. I want him to see that when you give of yourself to others, you receive so much more in return."
Butler's Angels
A mentoring program for our city's underserved youth, Butler's Angels is a nonprofit that provides a number of essential and educational opportunities for a diverse array of our city's future. From holiday parties to Sunday morning mentoring classes, Butler's Angel's lends a helping hand when it's needed the most.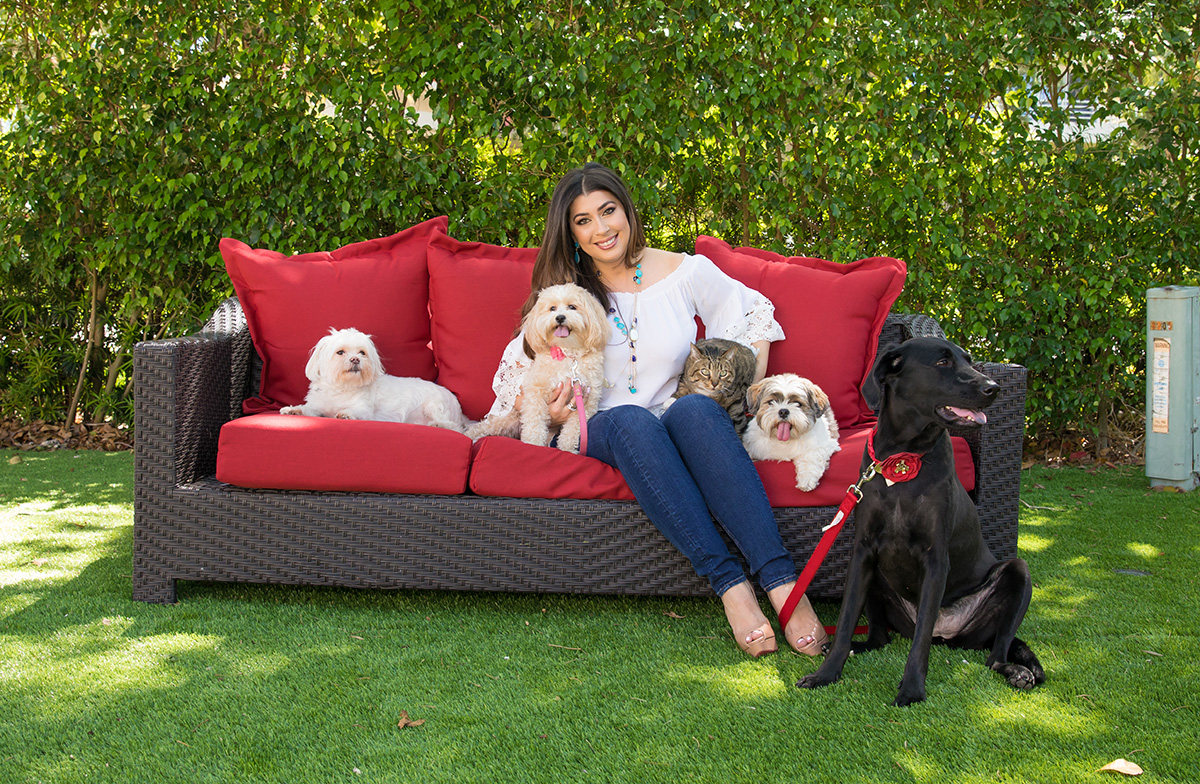 Jennifer Diliz
"Saving the lives of animals is just incredibly rewarding, it has been such a positve part of my life. There's so much hurt and pain in the world, the only way to change that is by being present, aware and involved."
Born in Havana and brought to Miami by a mother intent on creating a better life for her children, Jennifer Diliz's early life was not drastically dissimilar from many people who call The Magic City home. Attending an American public school for the first time, unable to speak English and unsure of the taboos and mores of a new culture, Diliz felt truly alone. It was then, under the compassionate care of members of our community, that Diliz first learned a lesson she's since lived by: The arc of a person's successes should never head inward, but outward to those less fortunate. "It all started with being blessed with amazing teachers who made a huge difference in my life," she says. "I remember when my 2nd Grade teacher took the time to sit with me during recess to teach me words like nose and ear as she would point to each one. Even back then, I knew I wanted to give back and make a difference in the world, or at least in my city." Now living a life brimming with success both personal and philanthropic, Diliz finds that the same principles that power her life as a Marketing & PR Manager for a Swiss luxury watch line also inspire her activities for various causes. "There are so many ways to give back — even if it's something as small as holding the door for an elderly person or as big as fostering an animal or a child…every little bit helps!"
Humane Society Of Greater Miami
The proud and passionate owner of rescue dogs Sophie, Ginger, Grayson, Nala and rescue cat Beebs, Diliz finds it imperative to speak up for those voiceless and suffering among us. A firm believer that anyone can make a difference given their skillset, she encourages anyone interested to inquire as to how their gifts can forward this very important cause; HumaneSocietyMiami.org.