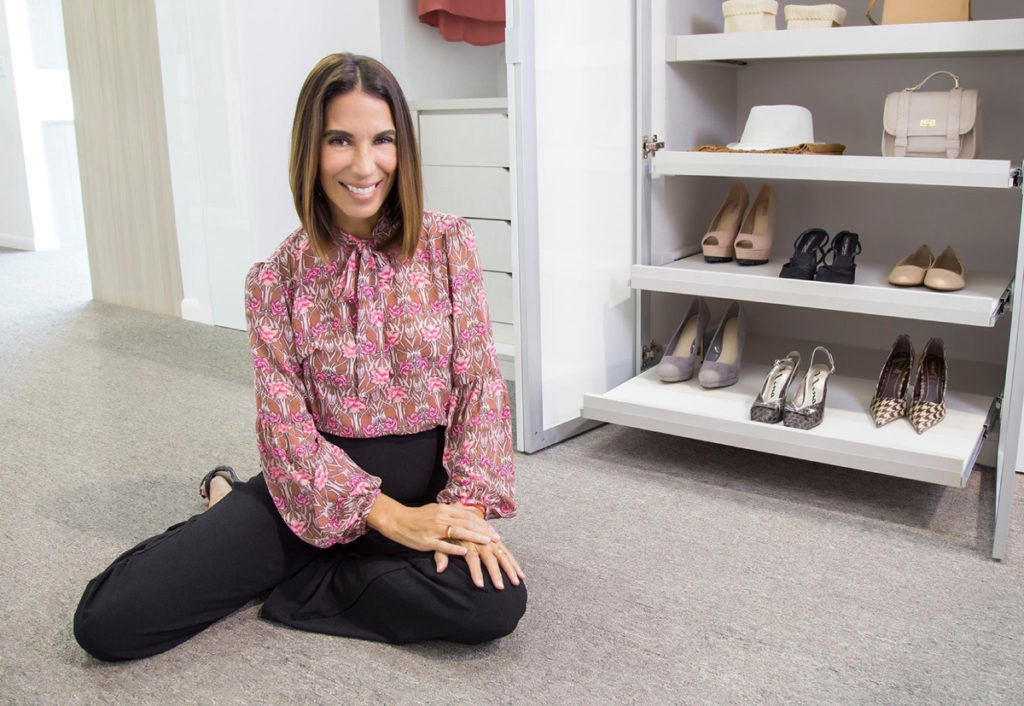 Q: What sets your design style apart?
A: "My style really adapts to the client's home style. The overall aesthetic I aim for is clean, casual and friendly with a touch of glamour and casual elegance."
Q: Where do you find inspiration?
A: "I like to browse magazines and surf the web for inspiration, looking for anything new and different that catches my eye. I'm also inspired on a daily basis by all the beautiful new buildings popping up all over Miami!"
Q: Best part of the job?
A: "I enjoy the interaction with clients and working with them to bring their vision to life. There's a great sense of satisfaction knowing that we have been able to help organize a client's home while meeting their desired budget and exceeding their expectations."
Q: Most memorable experience while working on a project?
A: "I remember arriving at a new construction site to take dimension measurements 48 stories up, with no phone service and an elevator that was out of order! When I was done, I had to run down the stairs and head to the next appointment, trying my best to arrive feeling cool, calm and collected!"
Q: What are unique services you offer?
A: "We are now offering more Virtual Design consultations via CAD to closely work with our clients during the design process. It's been a very popular option with our clients who love that we can follow-up and collaborate with them from the comfort of their homes, office or wherever they find themselves at the moment. Successful projects involve the ability to connect with clients and make a difference in their lives."
Q: What's next?
A: "I will continue to be completely present with each of my clients. I find joy in the small details and enjoy learning and growing so we can offer the best customer experience possible as we evolve together into the future."