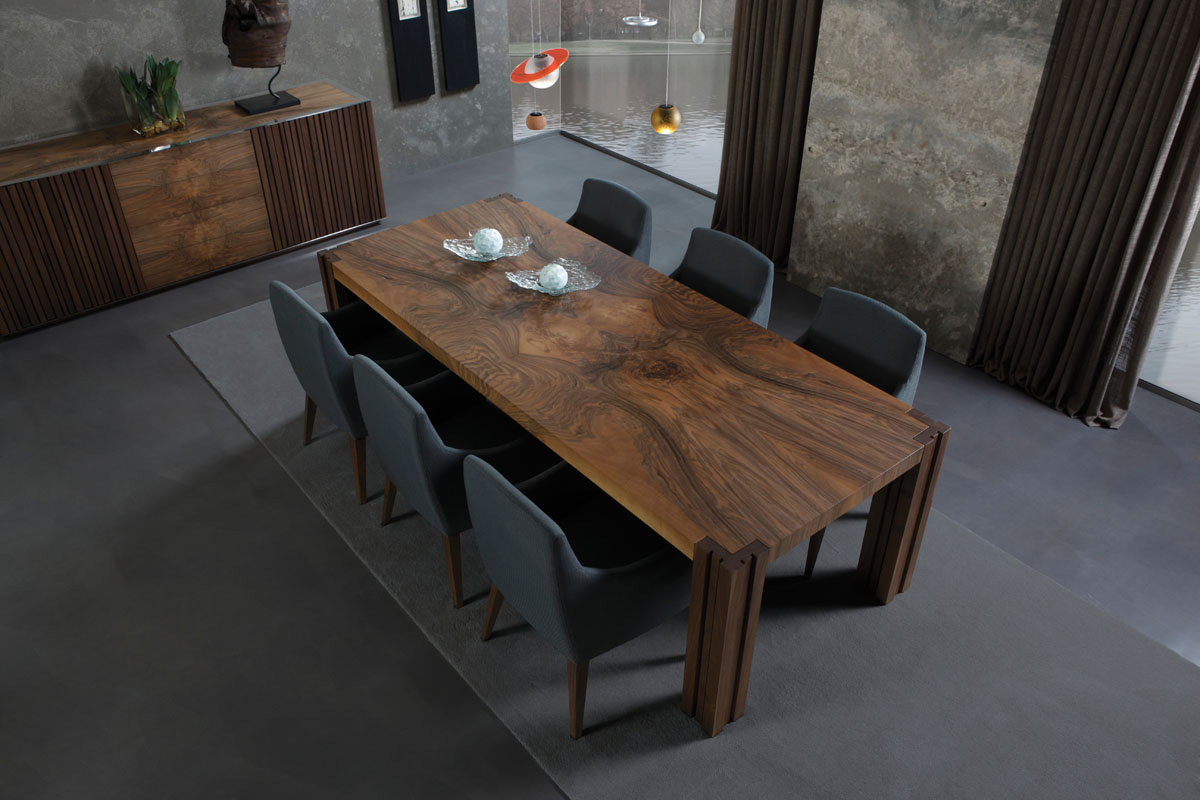 Solid American Walnut along with rare Palm Walnut combine with accents in polished stainless steel and satin finishes to give character to this exquisite piece. World-class design along with exceptional attention to detail and quality make this piece transcendental in its subtle and understated beauty. Available in various finishes and sizes. Uniquely crafted in Spain, now available in Miami; 305.448.2639; FloridianFurniture.com.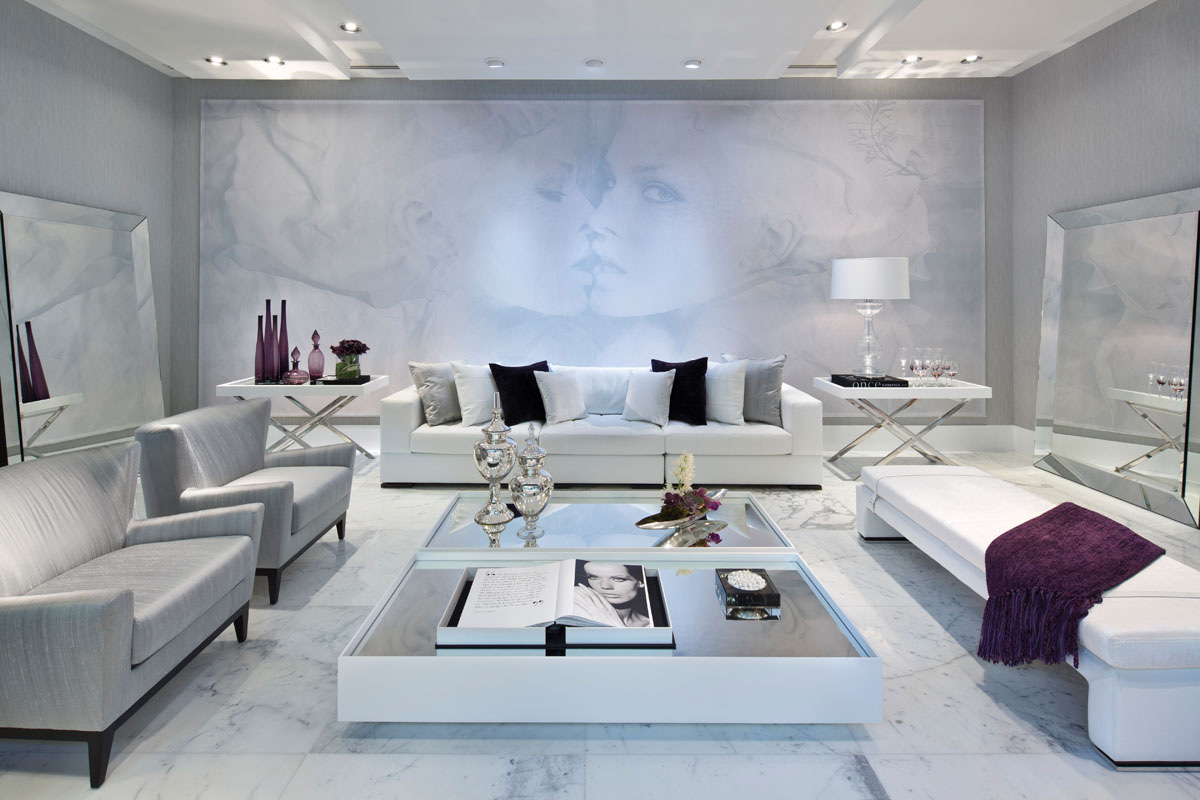 Unexpected Color
Artefacto stays on the cutting-edge of design trends with their latest collection — the first to add pops of color — as Pantone's announces that Radiant Orchid is the color for 2014. The color's rosy tone is meant to "evoke the natural blush of skin and joyful floral notes." Artefacto's new bold plums and other unpredicted accent colors, viewable at their Coral Gables showroom, are an excellent complement to their sophisticated architectural white tones and natural textures; Artefacto.com.
Superior Vision
Award-winning Designer Karim Rashid shares his insights into the creation of MyBrickell, one of the area's most highly-anticipated new developments next to Brickell CityCentre and steps from Mary Brickell Village.
Interview by Anja Maltav
Q: What is the inspiration behind your work with MyBrickell?
A: "Design is for everybody, not just the elite. In that respect, I believe MyBrickell is a first in North America. I took inspiration from a sense of techno-orgnic living, where our digital age is expressed through new form and color. Also, the light and certain brightness of Miami inspired the feeling, flow, materials, patterns and textures used throughout the project."
Q: What was the most challenging part of this project for you?
A: "I've been perceived as an industrial designer and as someone who has worked in hospitality design…it was challenging to initially be recognized as someone who can create condos — but MyBrickell and my relationship with The Related Group has been a breakthrough for me."
Q: What's plans do you currently have on the horizon for the future?
A: "I'm working on a new project with The Related Group in Miami as well as Kado Karim in Jurmala, Lativa, and condominiums in NYC, Toronto, Tel Aviv and St. Petersburg. I'm also working on 4 hotels around the world, and on many products, packaging, graphics, branding and furniture designs."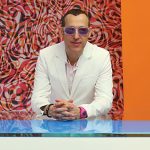 ABOUT THE AUTHOR
Karim Rashid is one of the most prolific designers of his generation with more than 3,000 designs in production. One of his most recent achievements is MyBrickell, the designer's first residential building design; MyBrickell.us.