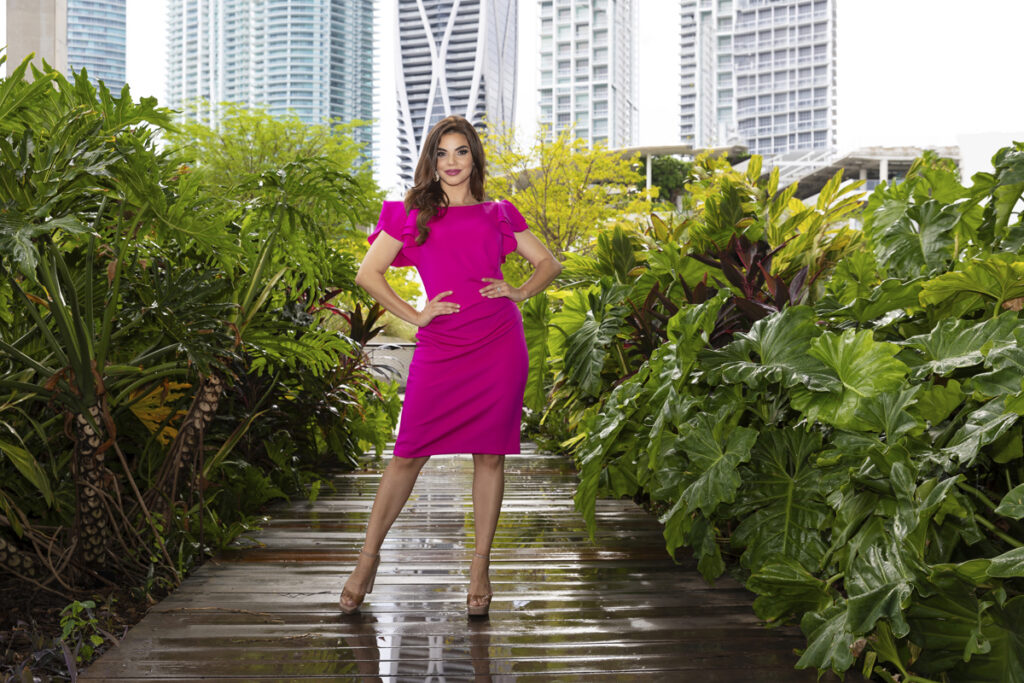 DAMARIS Aguiar
Inspiring and teaching young ladies to be the best version of themselves through hard work and dedication, Damaris Aguiar is the Founder & CEO of DAMA School & Agency, the Executive Director of the Miss Miami Scholarship Program and an active volunteer for Dress For Success. "I believe Latino culture comprises a whole gamut of qualities that make us who we are via a wide-ranging recipe of ingrained traditions, beautiful attitudes, firm beliefs, unwavering values and social morés," she says. Born in Cuba and arriving in the U.S. at 12, Aguiar embraces her culture in every aspect of her life. "Latinos are known for our great social skills, outside-the-box thinking, finding solutions in difficult situations and having big personalities, strong opinions and warm hearts," she says. "These characteristics enable me to turn ideas into reality by successfully building projects and networks with like-minded people in Miami and around the world."; DAMASchool.com; MiamiPageants.org.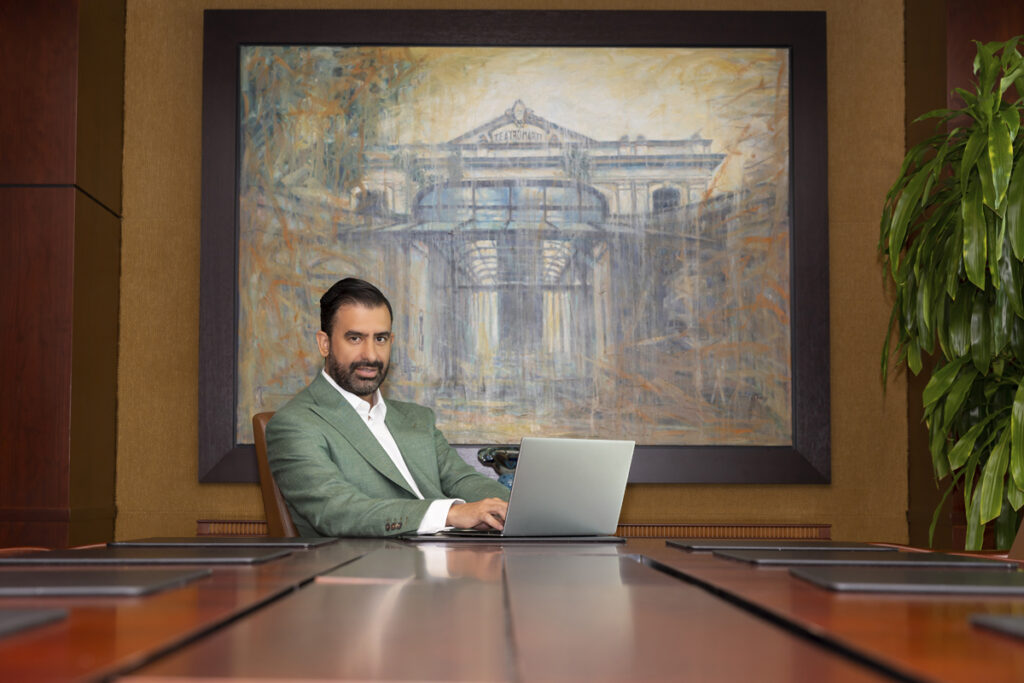 LEO Pareja
Leo Pareja entered Real Estate at just 19, and by 28, he was the #1 Keller Williams agent in the world. That early success lead him to build several companies in the residential real estate space including Washington Capital Partners, a private lending company offering a frictionless process leveraged through a proprietary technology platform; and Remine, one of the fastest growing MLS vendor technologies in the history of the space. In 2017, he became the President for the National Association of Hispanic Real Estate Professionals, where he vigorously advocated for Latino rights. Currently, he oversees all of the wholly owned affliliated companies with eXp Realty worldwide, spanning mortgage, title and tech. To give back, he and his wife launched The Pareja Family Foundation, providing scholarships to disadvantaged women and minorities to complete a 6-month tech bootcamp so they can join the tech industry without incurring college debt and having the ability to double and triple their income. "I encourage young Latinos to embrace there cultural roots early and to be proud of them," he says. "We are the driving force of economic growth the U.S. for the coming decades, and if businesses want to succeed, they will need to learn to understand and embrace the Latino consumer."; eXpRealty.com.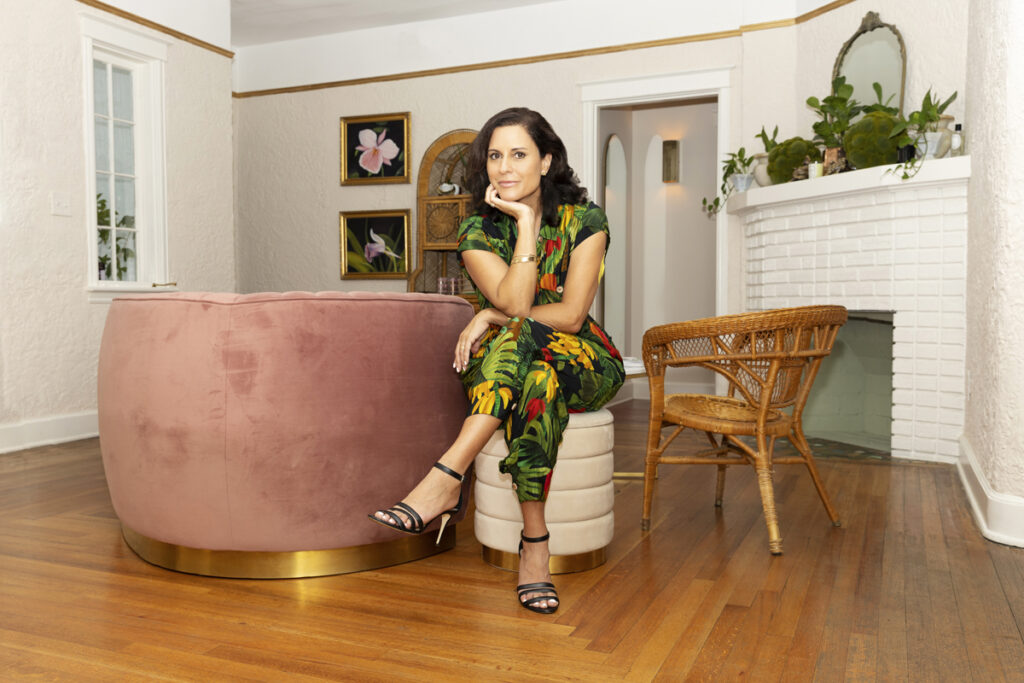 Violette de Ayala
With a mission of creating communities for women with networking, personal growth and professional development at the forefront, Social Entrepreneur Violette de Ayala has launched 56 FemCity locations in the U.S. and Canada. "Growing up in Miami, I heard stories of Cuban exiles making fresh starts through entrepreneurship," she says. "I don't think I would have the success I have achieved if it weren't for those stories of perseverance, tenacity and grit. It also amplified my vision for what I could become." And sharing that outlook with others is central to her personal and professional ethos. "You have everything it takes to create the life you want," she says. "As long as you are moving forward every day, you will realize all the amazing things you envision for yourself."; FemCity.com.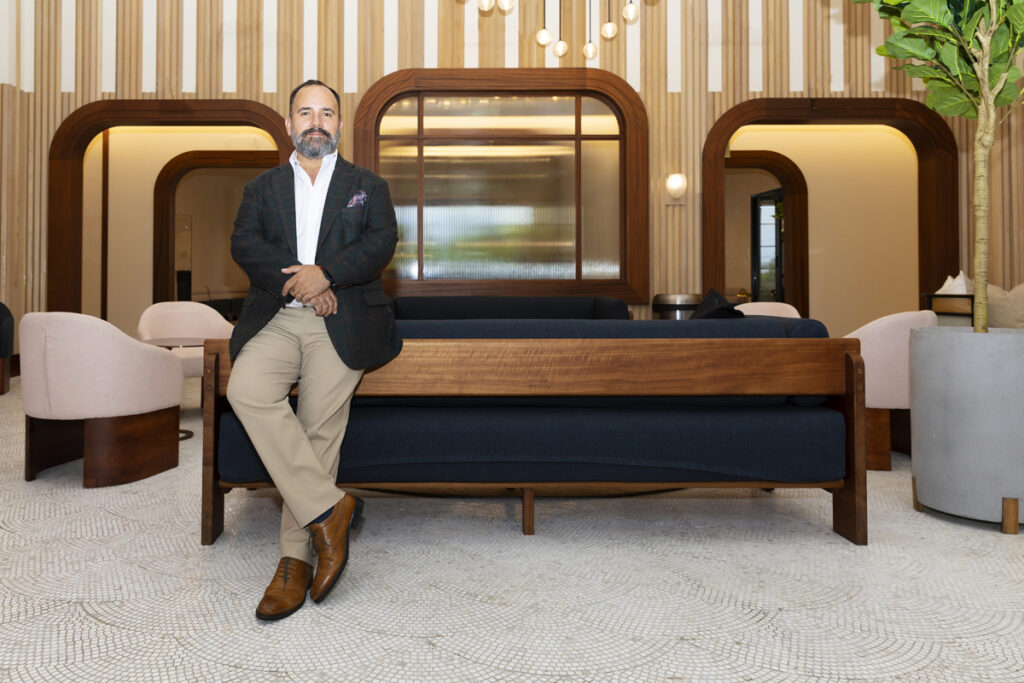 Pablo Romero Zozaya 
A passionate Senior Architect & Project Manager dedicated to hospitality, commercial development and restoration projects from conception to implementation, Pablo Romero Zozaya began his career with award-winning firm Legorreta + Legorreta in Mexico City, was introduced to hospitality design and development at ARQTELL in Cancun, and served as the Head Director of the Cancun branch of Barcelona-based studio POCH Arquitectura. In his most recent endeavor, he's the Construction Project Manager at Riviera Dining Group, which includes amongst its vast portfolio, the 30,000-sq.-ft. Casa Neos project on the Miami River, featuring an open-air modern Mediterranean restaurant, world-class boutique hotel, members-only beach club and expansive rooftop lounge. "I've been blessed to be part of many developments that have allowed to me to experience a variety of different cultures around the world," he says. "It's important to always give your heart to everything you do and continually strive to achieve your goals and realize your dreams."; RivieraDiningGroup.com.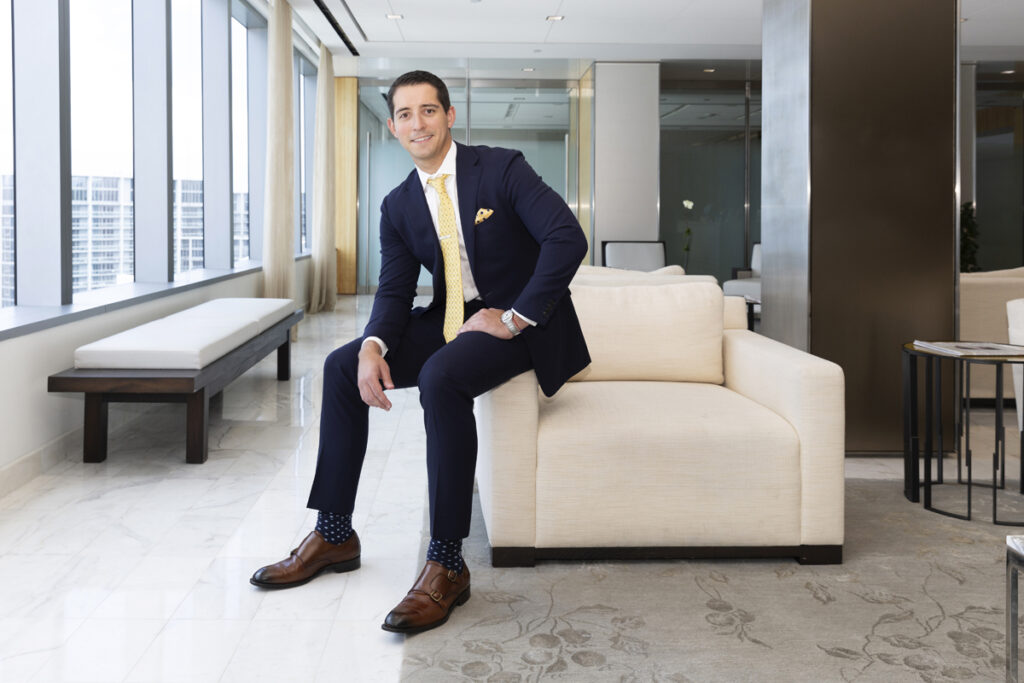 Valentin I. Arenas
As an Associate at Greenberg Traurig P.A., Valentín I. Arenas assists his clients on a variety of domestic and cross-border corporate matters. Of Venezuelan-Cuban heritage, he says entering a profession in which Latino attorneys are often underrepresented motivates him to excel. "I strive to positively represent my culture to clients, colleagues, and those sitting across the table from me," he says. Philanthropy is a significant part of his life, currently chairing United Way Miami's LINC Executive Committee, which brings together young professionals 30 and under through hands-on service projects and community activities. He's also active in Big Brothers Big Sisters Miami and the Hispanic National Bar Association, where he helps run a statewide mentoring program for Latino law students. "As a uniquely positioned Gateway to the Americas, the recent economic boom and migration of human capital to Miami shows that the world has finally taken notice," he says. "It's a very exciting time to be in the city."; GTLaw.com.