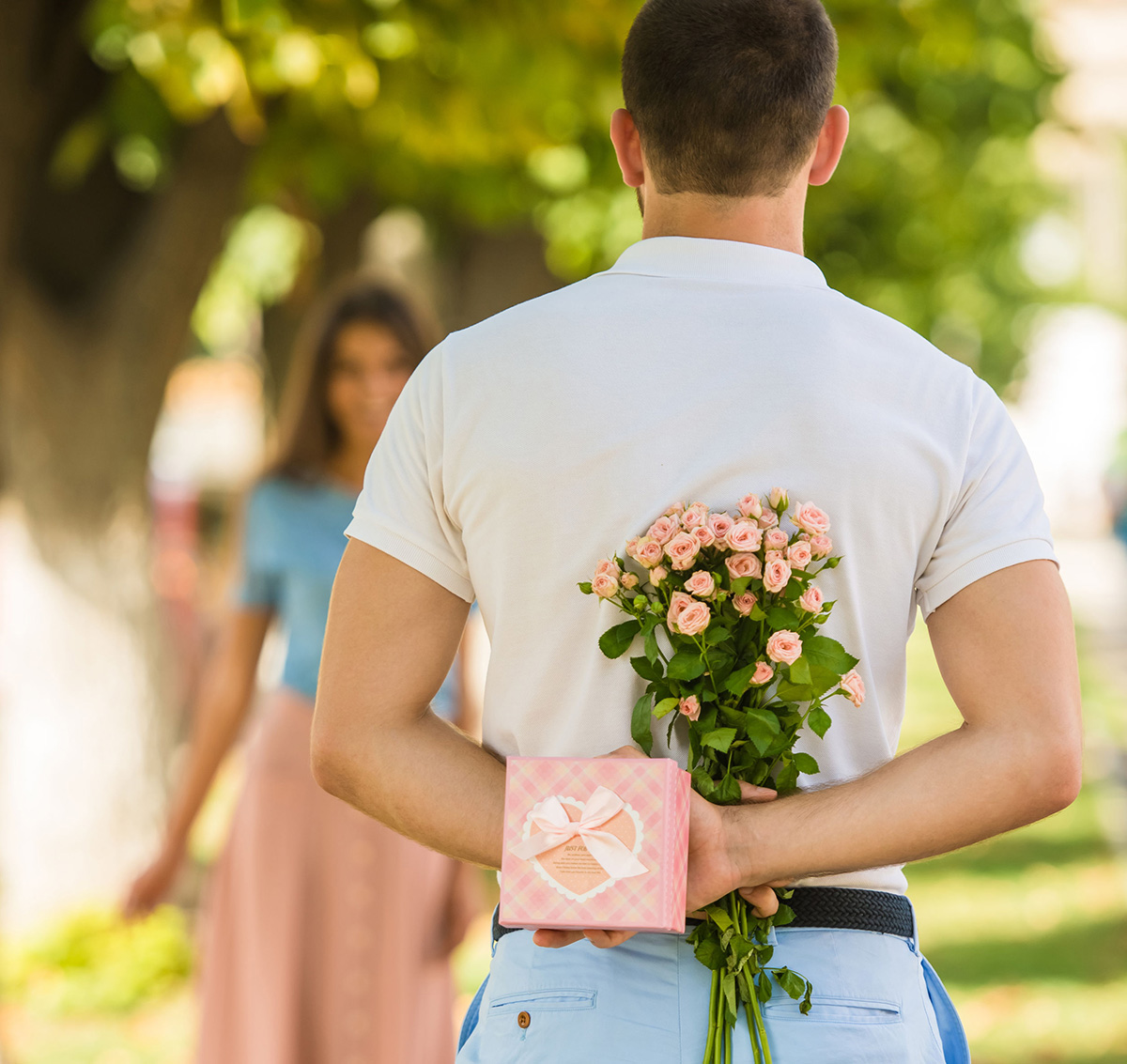 Dinner & A Movie
Typical Cost: $143
$12 Appetizer; $40 entrees; $15 dessert; $45 bottle of wine;
$20 movie tickets; $10 Popcorn
Alternative 1: Skip the restaurant and try a potluck picnic instead. You bring the appetizers, they bring the entrée, and you both can battle it out to see who has the best cooking skills.
Alternative 2: Forget about the movie theater. Indulge in a fabulous dinner but skip the popcorn and the crowds. Crash the couch and watch Netflix instead — because two is always the best kind of crowd.
Bar Drinks
Cost: $100
$75 Drinks; $25 Tapas
Alternative 1: Try a DIY wine tasting at home. Have each person bring their favorite types of wine and cover the bottles up for a blind tasting. Not into grapes? Try a beer tasting!
Alternative 2: Skip Saturday night and meet on a Thursday afternoon for Happy Hour. The city is sizzling and the drinks are cheapest right after work. It's a great way to get a drink and a date in one sitting.
Private Cooking Class
Cost: $150+
Alternative 1: Skip the private lessons and join a group class. This can drastically cut the price by up to half and it allows you to see how your date interacts with strangers.
Alternative 2: Forget about the guided class entirely and try using a cookbook to prepare a feast together instead. Pick an exotic recipe and spend the afternoon cooking a feast while drinking wine. Just make sure to clean up before and after. Nobody likes a hot mess.