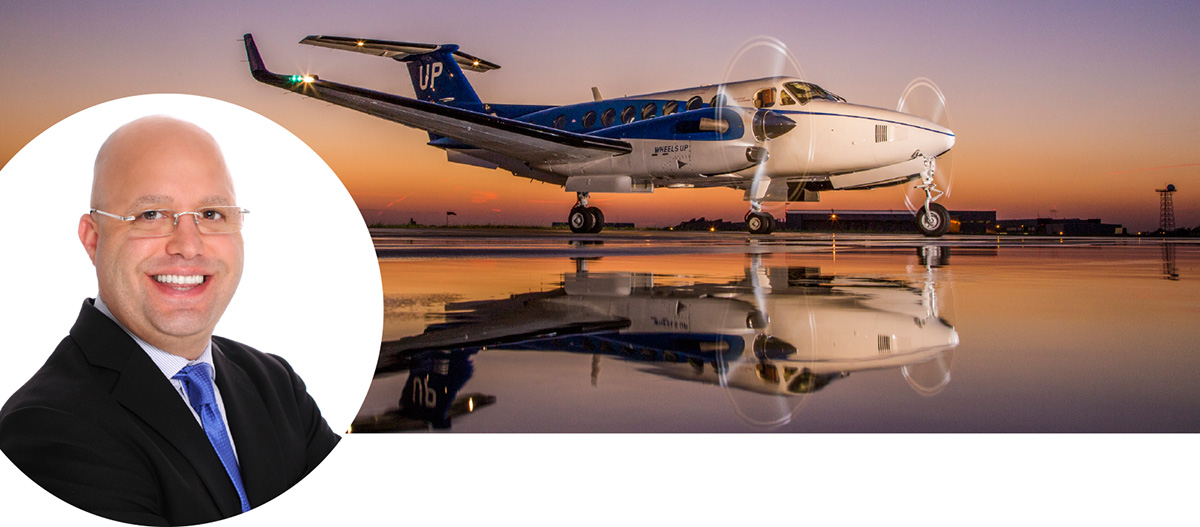 Sick of long security lines, baggage fees, delays and your potential seat mates during your globetrotting adventures around the world? Who isn't. Say hello to your new best friend — Justin Firestone, a Founding Partner of Wheels Up, a membership-based private aviation company that significantly reduces the cost of flying privately while providing unparalleled flexibility, service and safety.
Justin "The Jet Guy" Firestone, as he's known, got his first taste for aviation while working with athletes and executives in the National Basketball Association and the National Football League. When he first broke into the industry nearly 15 years ago, the only people who flew privately were Fortune 500 CEO's and professional athletes.
While leading and growing jet companies like Asia Jet, Marquis Jet and Hawker Beechcraft Corporation, Firestone established a name for himself throughout the private jet industry both in Asia and the U.S. Eventually, he built a customer list that was a veritable who's who of business, sports and entertainment personalities. His client roster encompasses some of the most successful companies and people in the world.
It's no surprise that Firestone was able to translate his industry experience into his role at Wheels Up, which serves what he calls the "working wealthy" clientele, individuals who place a high value on their time because they're constantly stretched between balancing work schedules and commitments with quality time and vacations with their families.
When it comes to the best part of his job, he's quick to share it's definitely getting to know the members on a very personal level. "If they're flying in a private jet, chances are they are the best in their respective field or industry," he says. "I always see 3 common threads with just about all of our members: They're early risers who start tackling their day at 5 a.m.-6 a.m.; they always instantaneously respond to email; and they always follow through on what they've committed to doing — at warp speed!"
While his jetsetting lifestyle has him traveling the globe, Firestone is delighted to call Miami home. "The combination of amazing weather, the vibrant pulse of Miamians and having both sides of my family within 10-15 minutes from my home and children, there's no better place on the planet that I'd rather be than in The 305!"; WheelsUp.com.