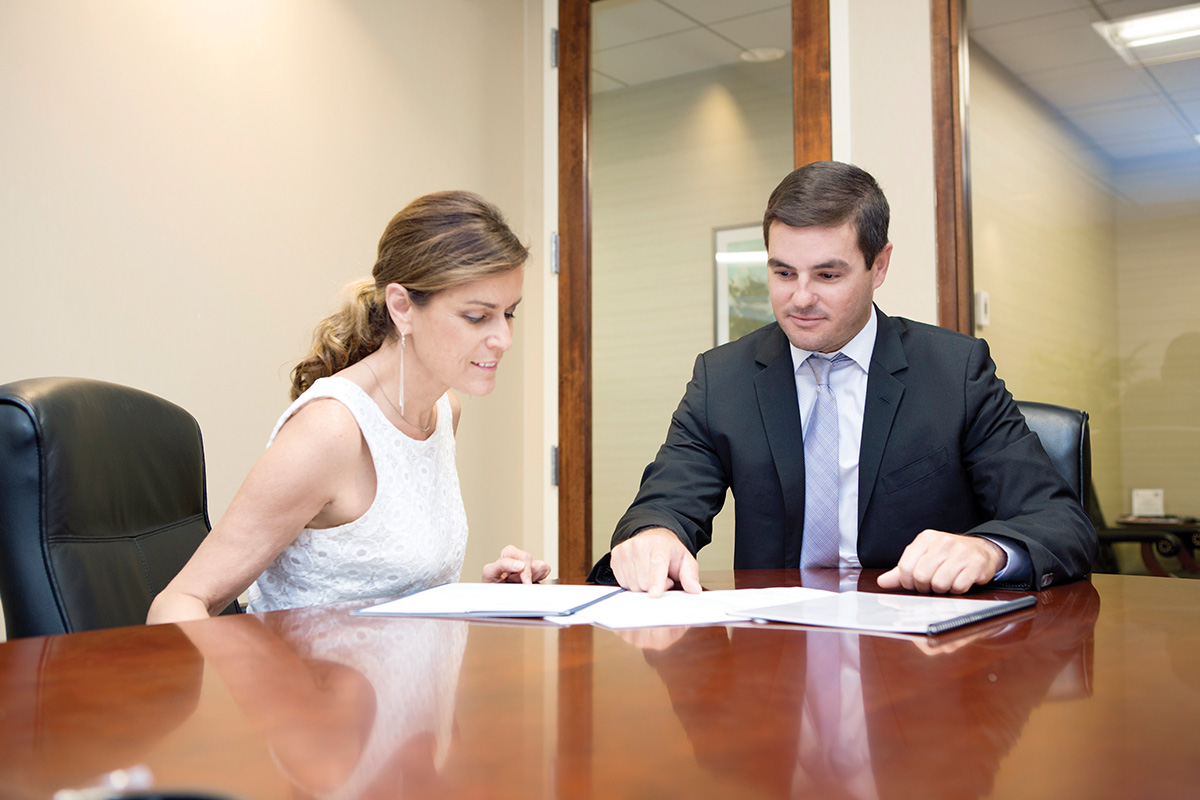 Future Planner
"Our firm not only excels at providing clients with the best plans for their needs, but we pride ourselves on delivering the best customer experience."
Manuel Alejandro Vidal is all about looking out for the future of others. As the VP of Premium Finance Group, he helps guide the company as it provides a broad range of life insurance solutions to clients utilizing the best products and most innovative strategies in the current global marketplace. "It's all about protecting families and helping them plan for whatever challenges they may face," he explains. As for his commitment to excellence in the workplace, he says that he's been ambitious for as long as he can remember. "Since I was a kid, I was always really focused and continually followed through when I set my mind to do something," he says. "That's helped me in both my career and in my personal life." So what will the future hold for him? "We're looking at ways to expand our company and surround ourselves with the best strategic partners possible," he says.
Quick Facts
Personal motto: "Know your craft. It will get you much farther than you ever thought possible."
He's a great navigator: "My first job was as a sailing instructor — I've always loved being out on the water!"
Best advice: "Dogs are man's best friend — it's amazing to see how much you can grow to love and appreciate them!"
Text by Cristina Zuazua; Photo by Antonio Eli
Manuel Alejandro Vidal is the VP of Premium Finance Group; 255 Alhambra Circle, Ste. 1200 in Coral Gables; 786.529.0458; PremiumFinanceGroup.com.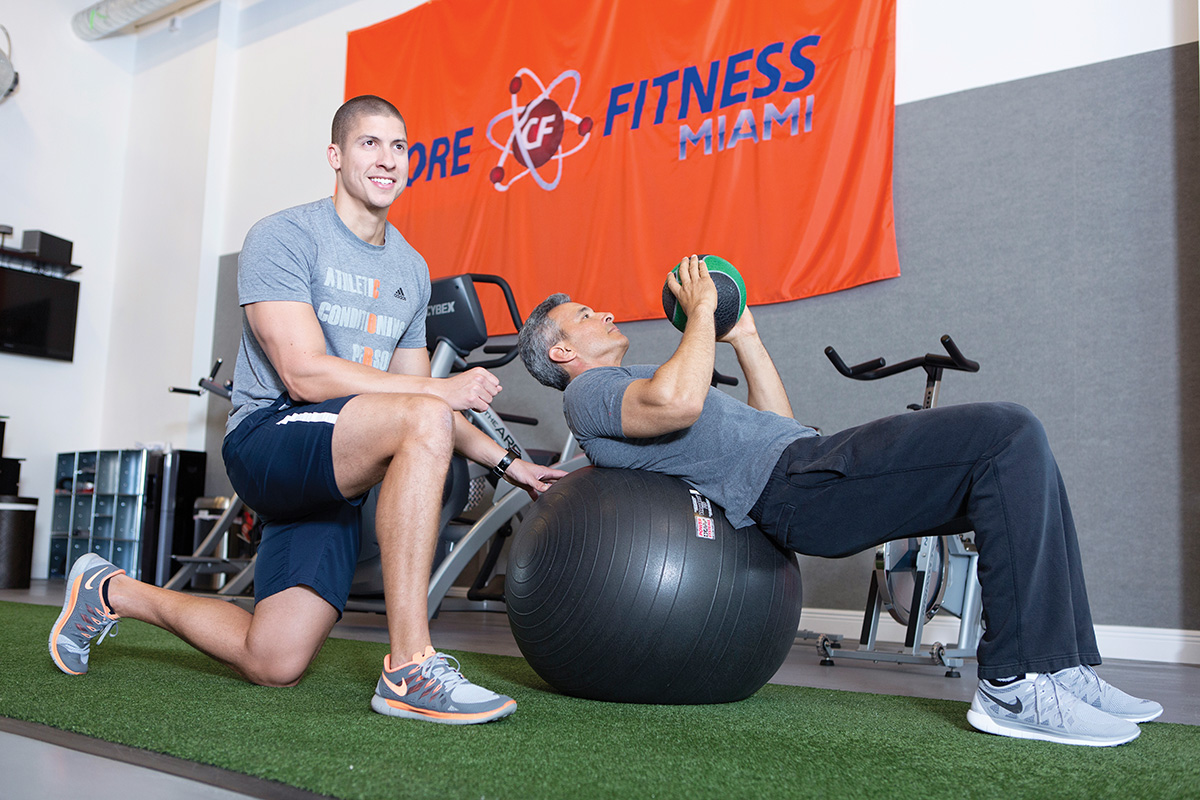 Fitness Guru
"It's my passion to help people reach their health and fitness goals by creating personalized training programs and working with them to ensure success."
For Andy Luaces, Exercise Physiologist, Strength & Conditioning Specialist at Core Fitness Miami, wellness is not just a luxury, but a way of life and inspiring others. "My brother was born with a neuromuscular disorder similar to tremors," he explains. "I wanted to help him and exercise could help reduce the effects of the tremors." Once he started, Luaces never stopped; he's been training him for over 10 years and the pair do a great deal of creative exercises to challenge the nervous system. They've done everything from balance training, to hand-eye coordination exercises and even boxing. Helping him, Luaces says, really opened both of their eyes to different types of training programs and methods. With his unique skillset perfected early on, Luaces started Core Fitness Miami in 2007 before he'd even graduated — and he's nowhere near stopping: "We're expanding to a new facility this month and I can't wait!"
Quick Facts
Best word in his vocabulary: "Boom!"
How to get ahead: "Don't compare yourself to others. Be the best you can be each day and everything else will fall into place."
What you wouldn't guess: "I'm a total foodie — I love trying new restaurants and attempting to recreate the dishes in my own kitchen."
Text by Cristina Zuazua; Photo by Antonio Eli
Andy Luaces is an Exercise Physiologist, Strength & Conditioning Specialist at Core Fitness Miami; 2403 NE 2nd Ave.; 305.428.2642; CoreFitnessMiami.com.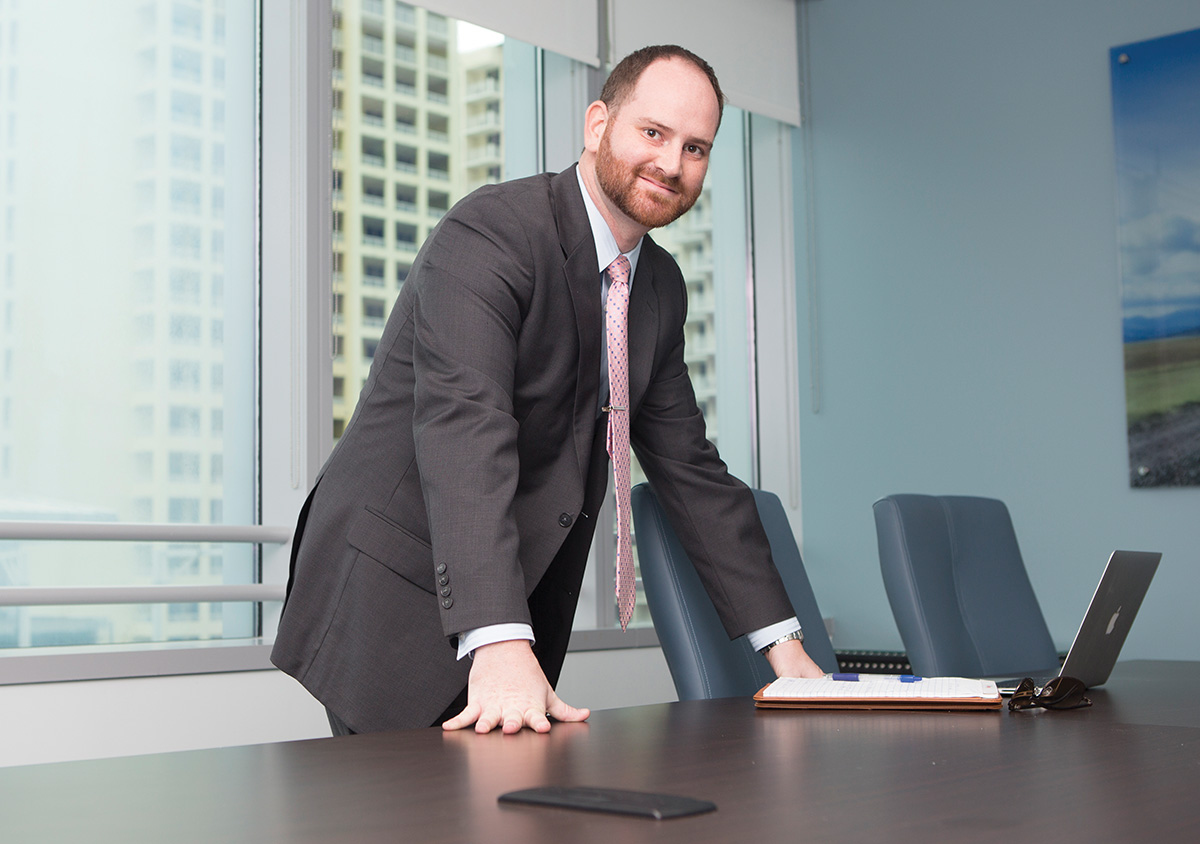 Growth Expert
"Working with entrepreneurs to grow their business and watching them succeed and begin new ventures has always been my passion."
David H. Salmon is dedicated to his clients, most of which are just starting to map out their own businesses. As a Principal at Salmon Legal Group PL, the business visionary helps entrepreneurs, startups and business owners navigate both the legal and operational challenges they face when beginning and scaling their businesses. In addition to being heavily involved with and focused on working with South Florida's startup community for several years, Salmon regularly does volunteer work and participates in activities to strengthen South Florida's entrepreneurial ecosystem, such as running a monthly Meetup group called "Ask A Startup Lawyer" and volunteering as a Venture Coach at UM's Launch Pad. "It's just incredible to see what people can do with drive and a vision," he says. So what's his most enjoyable aspect of the job? "Helping clients secure significant startup capital to fund what are often their dream businesses."
Quick Facts
Nickname: "Fish."
On getting ahead: "You succeed when you help others succeed."
Flying solo: He graduated high school a year early to backpack alone through Europe.
Law and order runs in the family: "I'm a 4th generation attorney proud to continue the family tradition."
Text by Cristina Zuazua; Photo by Antonio Eli
David H. Salmon is a Principal at Salmon Legal Group PL; 1395 Brickell Ave., Ste. 800 in Miami; 786.508.2020; SalmonLegal.com.