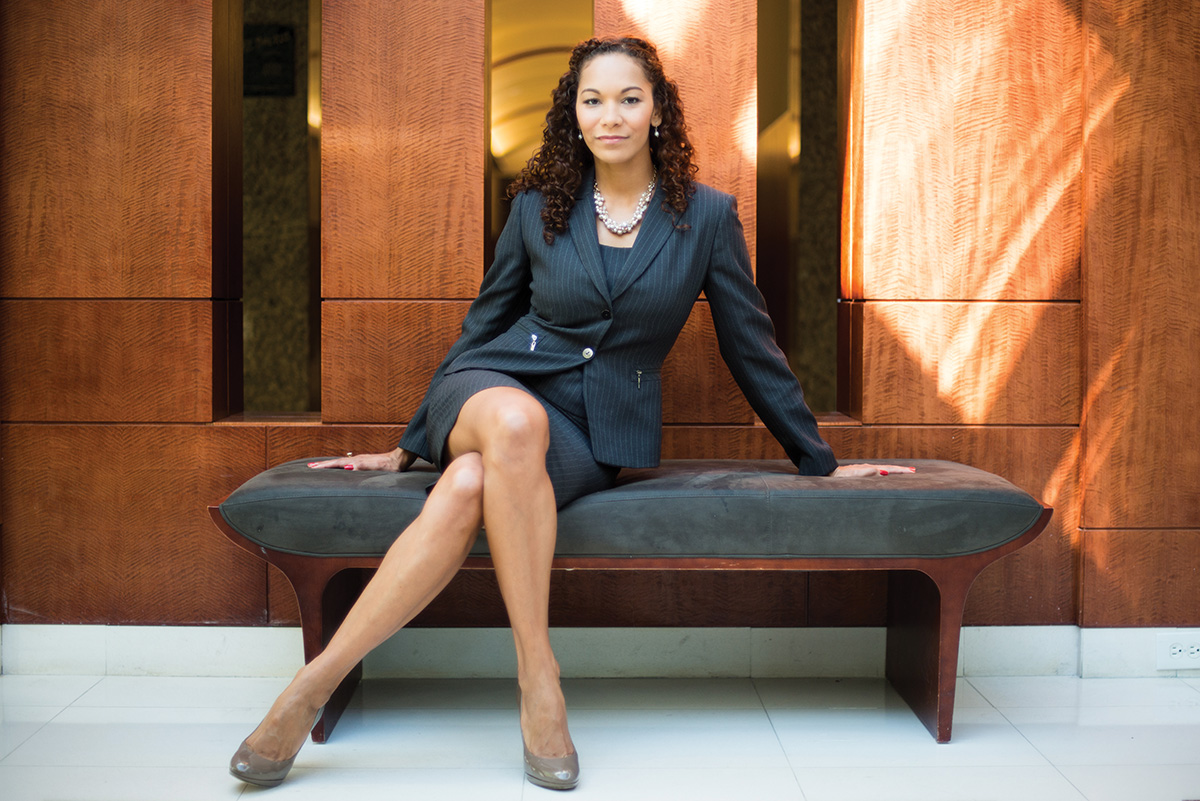 Helping Hand
"I wanted a career where I could help others. Teaching my clients and making a difference in their lives is what drives me."
As a VP-Financial Consultant at Charles Schwab, Angela Cochran knows the importance of financial advice, and has seen how it can change lives. "I had an amazing financial advisor at a young age and he changed the way I looked at money," she says. "He taught me so much, and it was then that I realized that most people are never taught about personal finance, wealth management and basics like how to budget, how to invest and how to save." In her current role, she's the clients' second set of eyes, making them aware of efficient portfolio strategies, potential risks, opportunities for wealth protection, estate planning needs and preparing for things such as caring for elderly parents, leaving a legacy or business succession. "Their success is my success," she says. "I love to see them traveling the world, building a dream house, or starting a business they've always wanted to start."
Quick Facts
Memorable high school moment: "As a senior, I long-jumped 21 feet, 10 inches…it was just 2 inches away from meeting the qualifying distance for the Olympic trials, but I stepped on the line and scratched."
What she loves to hear: "Budget — someone's gotta like this word!"
Do this and go far: "Be decisive, have a plan and stick with it."
In the beginning…"I got my start with a corporate tax internship at KPMG doing an artwork audit."
Text by Cristina Zuazua; Photo by Ximena Etchart
Angela M. Cochran, CRPC, is a VP-Financial Consultant at Charles Schwab; 1000 Brickell Ave, Ste. 201, Miami; 305.755.5319; Schwab.com.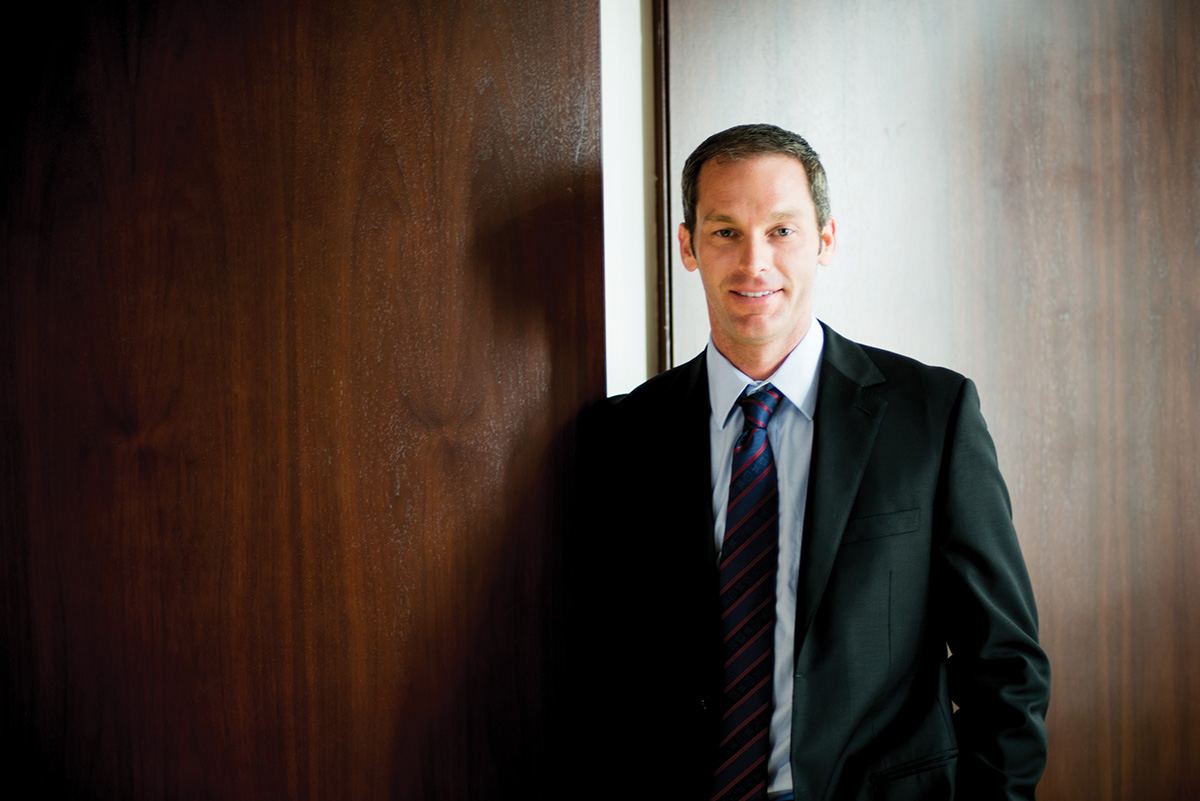 Legal Savvy
"I always enjoy helping people bring their dreams to fruition, for those who want to start a business, own property or buy their first home."
For Brian Stringer, his work is all about making dreams a reality. As a transactional attorney with a primary focus on real estate at Piquet Law Firm, he also provides advice to clients on a wide range of personal and business matters. "I've always had an interest in real estate, especially the way it changes over time as a community develops and grows," he says. In law school, he recounts being exposed to many areas of the law, but he enjoyed the courses in real estate and transactions the most. Taking it a step further, he says, the challenge of helping clients with complex situations is what keeps him going: "Knowing that I'm able to help a client find a solution to what they feel is an impossible situation is, by far, the most fulfilling part of what I do each day."
Quick Facts
Secret talent: "I really love cooking and experimenting with different flavors to create new dishes!"
First job: "I was a bellman."
Guilty pleasure: "Reality TV."
On the important things in life: "Don't forget what it's like to be a child and remember the things that mattered to you when you were a kid."
Text by Cristina Zuazua; Photo by Ximena Etchart
Brian D. Stringer is an attorney at Piquet Law Firm; 801 Brickell Ave., Ste. 1610, Miami; 786.558.8054; PiquetLawFirm.com.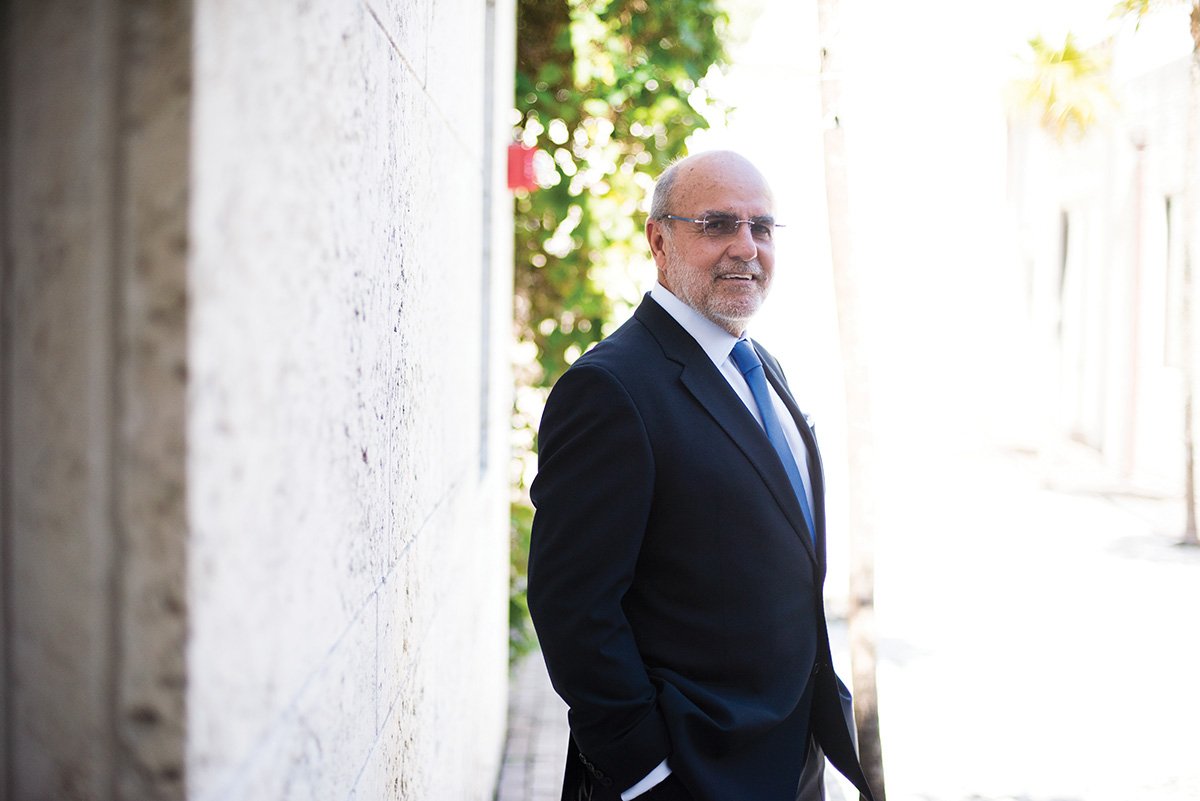 Number Smarts
"We were one of a few original firms that became a significant player in our space when Premium Finance came into the market."
Manuel Vidal knows how to learn from experience…and he's found a way to make it work for him. As the CEO of Premium Finance Group, the 30-year veteran of the financial industry leads the company in offering the opportunity for high net worth individuals to buy jumbo life insurance policies at a fraction of the cost. The firm was born of Vidal's experience: "Throughout my career, I saw Wall Street use clients' monies to satisfy the firms' revenue objectives while providing a decent return to the client," he explains. In his current model, the goal is to use Wall Street monies to make money, and he's been making that a reality for clients by working to ensure his company offers the best solutions, products and lenders possible. "In the end, we are a family-owned firm that understands the long-term commitment required to service the business," he says.
Quick Facts
A few of his defining characteristics: "Determination, passion & faith."
Favorite sugary treat: "Krispy Kreme glazed donuts."
He's got the discipline: "Exercising and leading a healthy lifestyle has helped me both mentally and physically."
After hours: "I'm a pretty good salsa dancer — I actually mimicked Beny Moré in a musical production called Anorada Cuba during the '70s."
Text by Cristina Zuazua; Photo by Ximena Etchart
Manuel Vidal is the CEO of Premium Finance Group; 255 Alhambra Circle, Ste. 1200, Miami; 786.529.0458; PremiumFinanceGroup.com.