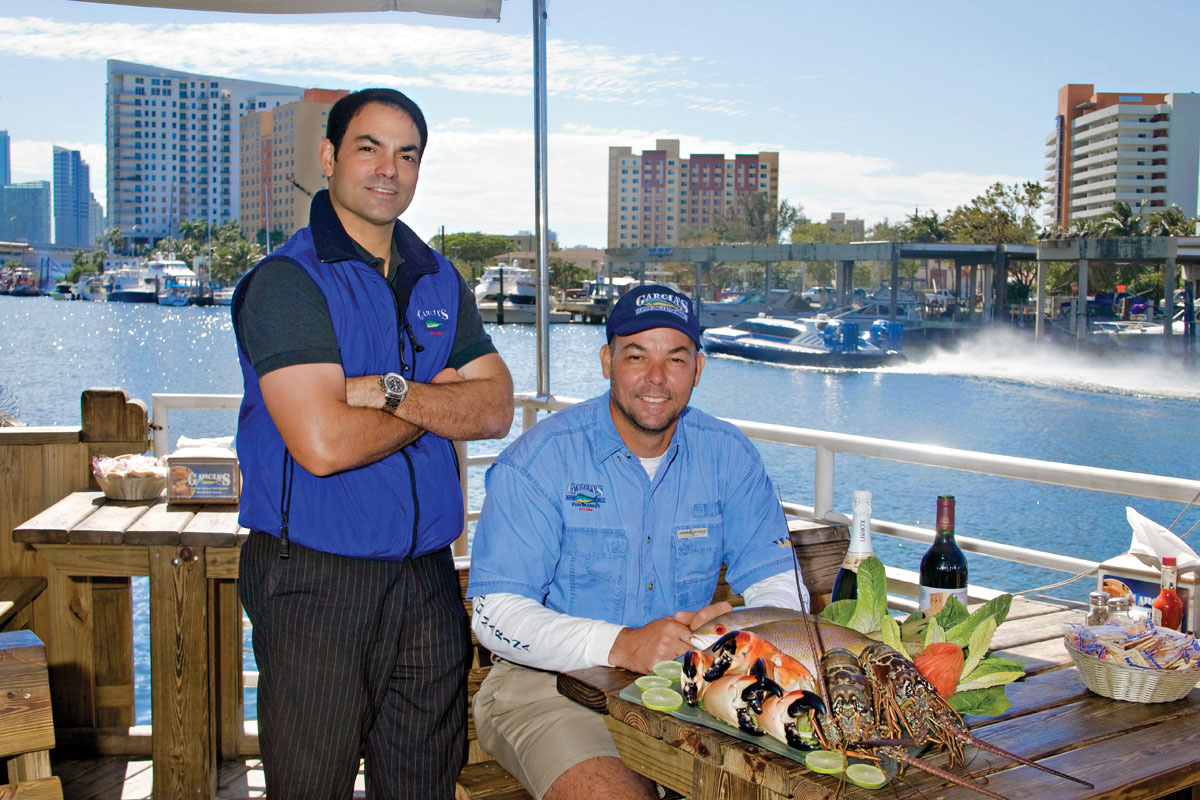 Seafood Special
"Our world-class seafood offerings are peppered with friendliness, passion, compassion and a great deal of love for family and friends!"
For most of his life, Esteban Garcia Jr. was intrigued by his father's seafood business, and all the joy it brought to the local community. Fast-forward to the present, and Esteban's continuing his family's legacy at Garcia's Seafood Grille & Fish Market. Known as the hub of fresh seafood in South Florida, very few diners realize the work it takes to make sure the daily lunch and dinner options are top-notch. It all starts on a fishing boat in tropical waters at 5:30 a.m. daily as the crew cruises at 12 mph toward the deep blue sea for whatever catch the day yields. "It sounds fun, but it's not easy," says Esteban. "You can never underestimate Mother Nature — she can turn on you without notice!" But somehow, they always manage to pluck their signature yellowtail, king fish, grouper, lobster and stone crab out of the ocean and onto the plates of hungry patrons — all at some of the most affordable prices in town. "We're currently working on a seafood deli line called "My 4 Mermaids" that will have speedy delivery of all the sit-down options for those on-the-go," he says. "We are always looking to expand to new frontiers."
Fun Facts
Esteban's first job was pumping gas at Garcia's onsite Shamrock Gas Station. "Back then, gas was .33 cents a gallon," he says. "We miss those days!"
His favorite drink is Zacapa XO, an aromatic rum from the cool mountains of Guatemala. "It's a great sipping rum," he says. Sometimes he complements each sip with a puff of a Padron Anniversary Cigar.
He's not one to toot his own horn. "I don't celebrate victories," he says. "I'm a lot like Mariano Rivera, the NY Yankees relief pitcher…when I win, I like to quietly walk off the field, humbled but gracious."
— Text by Achilles Stone; Photo by Antonio Eli
Garcia's Seafood Grille & Fish Market; 398 NW N. River Dr.; 305.375.0765; GarciasSeafoodGrille.com.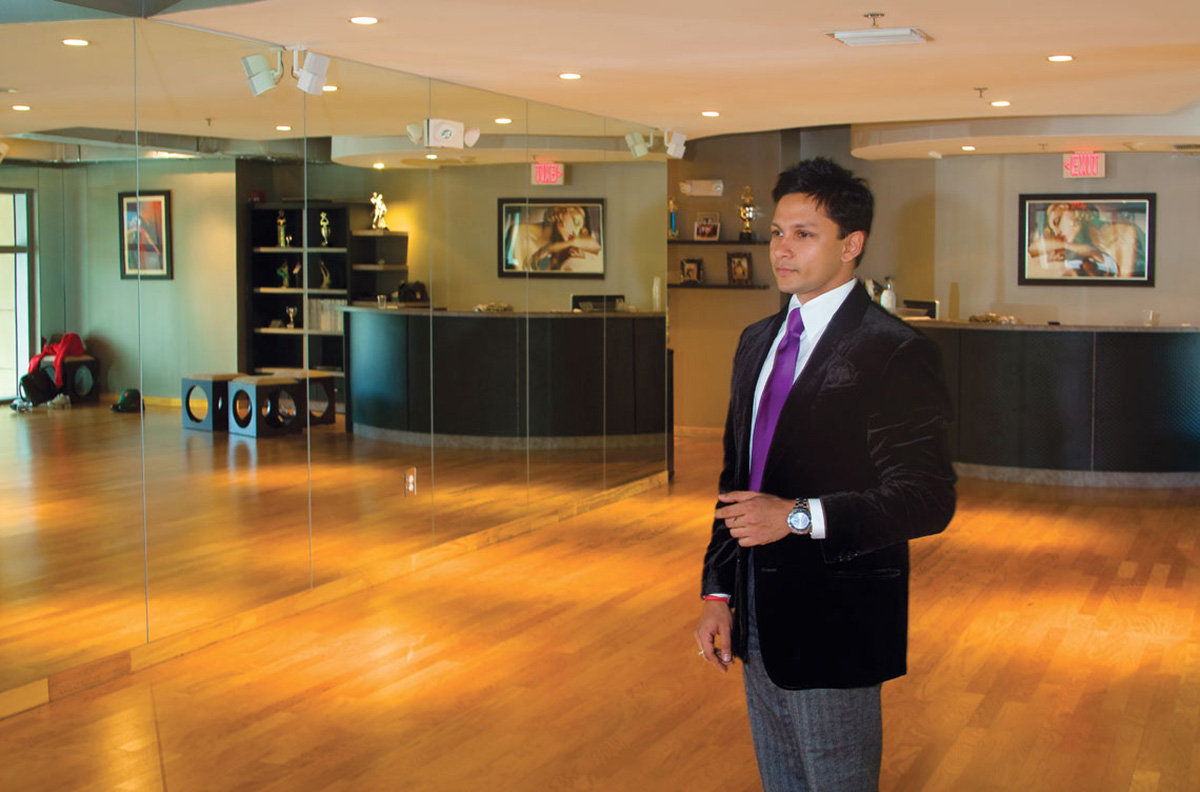 Dance On!
"My experience has shown me that dance is the absolute best exercise for the mind, body and soul."
Adrian Persad teaches, but it's the kind of teaching that moves to a beat. And as a professional ballroom dancer and owner of Arthur Murray Miami Dance Studio in Brickell, it's no wonder. "Dancing can be very intimidating to some people," he says, "but in my studio, we have a very warm and inviting atmosphere." Currently, Arthur Murray is the #1 Dance School Franchise in the world, because of it's unique way of teaching. "Our standards just take us above the rest," says Persad. As such, less than five months after opening, they attended their first competition as a studio in Las Vegas and earned a "Top Studio" award. "When they were calling my name to the podium, I was so focused on getting ready for the competition that I didn't hear them," he says. "My students and peers had to rush over and get me!" Team choreography at its finest!
Fun Facts
He's originally from Trinidad and says he picked up his rhythm and love of dance in the islands.
He moved to Miami to study medicine. "I started taking dance classes during my year off from college, and pretty soon my part-time hobby became my full-time passion."
He attained his first dance certification faster than any other candidate in the history of Arthur Murray Dance Studios.
Guilty pleasures? "Hmmm. I have a weakness when it comes to shopping, especially for shoes and ties," he says. "I'm also addicted to my iPhone and chocolate."
His talents outside of dance include mimicking voices, especially those of cartoon characters.
— Text by Achilles Stone; Photos by Antonio Eli
Arthur Murray Miami; 1060 Brickell Ave., Ste. 105; 305.372.1170; MiamiGoesBallroom.com.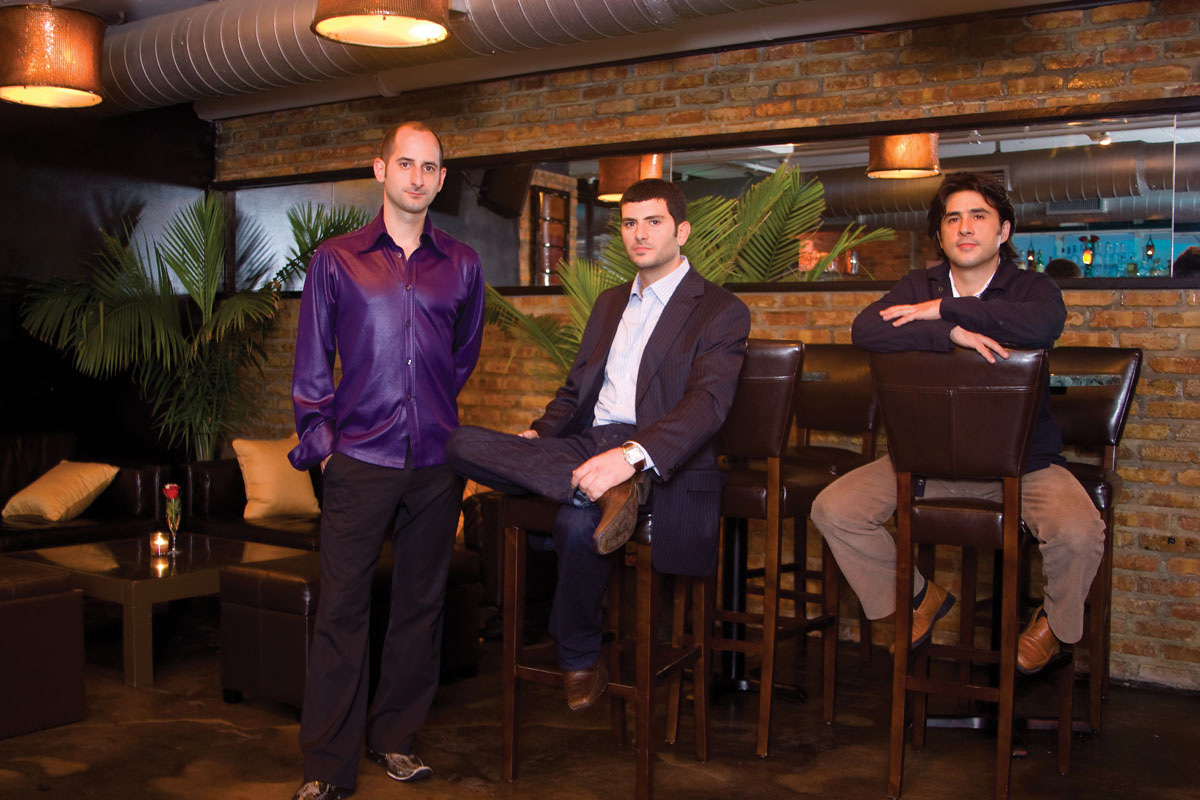 Party Masters
"When it comes to entertainment, it's the extra touches that set the stage for a good time."
A decade ago, serial entrepreneur Munir Maluf had a vision for an entertainment venue in Brickell that he kept on the backburner until the time was right. After launching several businesses from scratch, selling them, and dabbling in film and documentary production, he was ready for his next step. Today, his newest brainchild, Brix 46, is ready to welcome fun-loving patrons on 10th Street across from Mary Brickell Village with open arms. So far, his success lies in the details, especially during Happy Hour — from live comedians during Tickle Brickell Tuesdays and Happy Hookahs Thursdays to Brickell Boagies Wednesdays, where you can smoke cigars and play dominos in the patio followed by salsa lessons and Latin beats all night long. And, of course, there's also those specialty martinis and mojitos, and that now-famous Gaucho Burger they serve! "Brix 46 is a place to unwind, forget about work, relax and feel at home," he says, mentioning they also specialize in hosting and organizing parties and events. "We pride ourselves on having the best staff and no cover, no hassles, no attitude!"
Fun Facts
Don't tell Munir he can't do something! "Obviously this got me in trouble as a kid, but it has done wonders for me professionally," he says. "I don't believe in failure — to me, a setback is only a setup for a comeback!"
He coaches a 6-player soccer team in Downtown Miami. "Even though we're not that great, we enjoy the game and take it all way too seriously," he says. "Soon, soccer matches will be on Brix 46 screens daily!"
When he gets home, he enjoys spending time on the couch cuddling with his Pugs and wife. "My favorite four-letter word is PLAY," he says. "Your mind needs to disconnect — you have to detach for a little while to see the bigger picture."
— Text by Achilles Stone; Photos by Antonio Eli
Brix 46; 50 SW 10th St. #46, Miami, FL 33130; 305.415.9596; Brix46.com.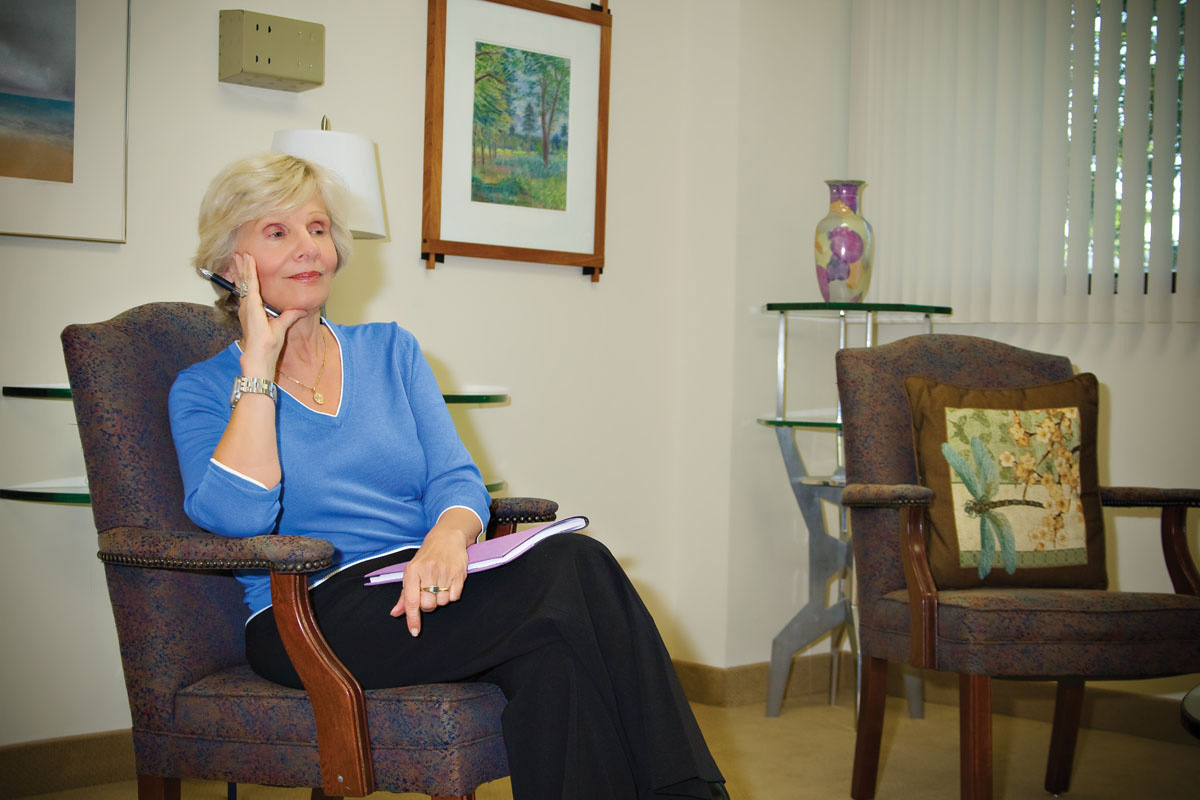 Talk Therapy
"I truly listen to people and try to understand who they were, who they are, and who they wish to be."
Robin Raina Benjamin, PsyA, LCSW, Psychoanalyst & Psychotherapist has made a career out of talking — and listening. This modern psychoanalyst wants her patients to have and use all their feelings to get more of what they want in life. "As a child, I was very sensitive and attuned to the feelings of my family members and eventually of others as my world got bigger," she says. "Now as soon as I meet someone, I resonate with their feeling state." It all started when a friend took her to a lecture given by renowned psychoanalyst Hyman Spotnitz. "I was transfixed as he described the kind of rewiring that analysis offers and its potential to really change lives," she says. "As a result, I spent 10 years studying at his institute and became a certified, licensed psychoanalyst." Today, in addition to continuing to develop her practice in South Florida, she plans to offer a one-year certificate program to train therapists in the theory and practice of modern psychoanalysis, sharing her passion and influencing future generations of professionals in the field.
Fun Facts
She once had a career on Wall Street. "It was totally the wrong place for me to be!"
She believes that talking cures. "If a patient can say anything, then everything gets better."
During her first day on the job in the Bronx, 3 clients confessed to murder. "This was way before The Sopranos," she says. "Needless to say, all the questions I prepared to ask went out the window."
She celebrates a professional victory by feasting with her children and grandkids.
— Text by Achilles Stone; Photos by Antonio Eli
Robin Raina Benjamin, PsyA, LCSW, Psychoanalyst & Psychotherapist; 240 Crandon Blvd., Ste. 288, Key Biscayne, Fl 33149; RobinRainaBenjamin.com.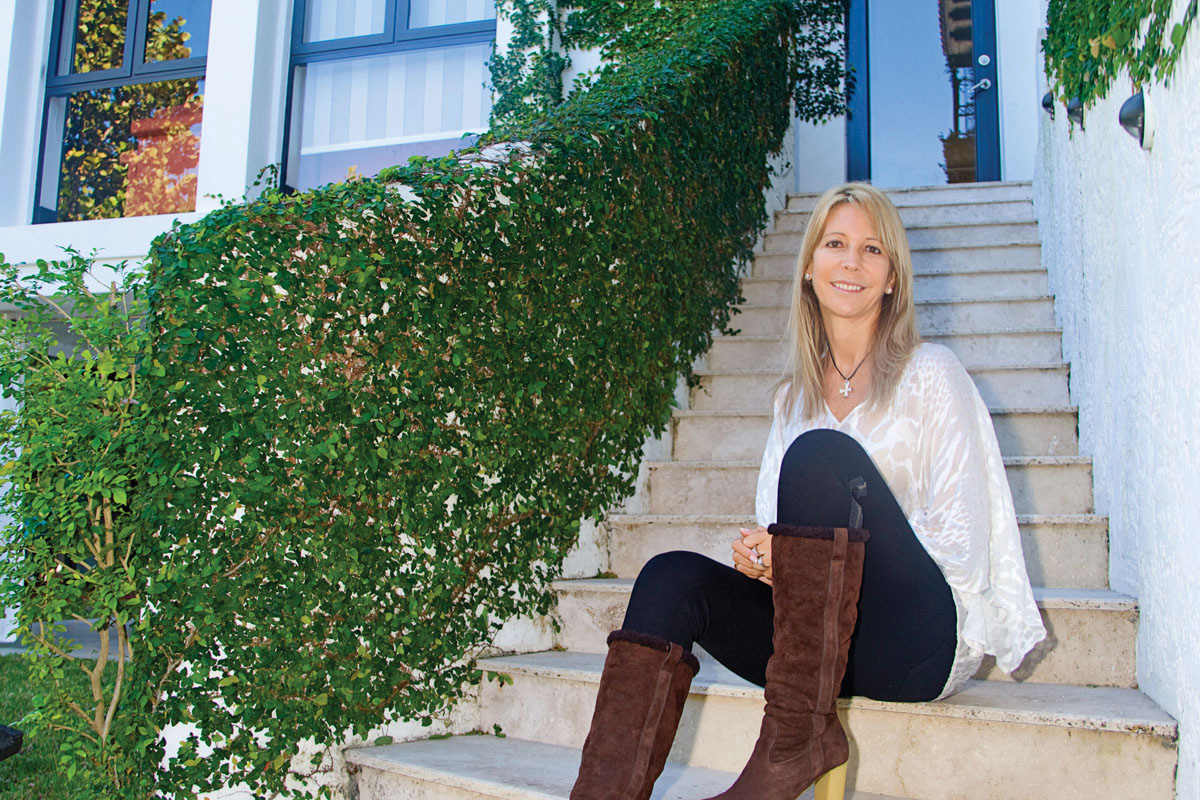 Real Deal
"I'm passionate about real estate because I care about people. Helping someone find or sell their home is very fulfilling."
Right when she got started in real estate, Giulietta Ulloa opened the door of a house she was showing and said "This is horrible!" just as her clients screamed "This is beautiful!" — talk about a learning curve! "I always laugh remembering that story," she says. "Ultimately, the client bought the house and I quickly understood that Miami is international and each person comes from very different backgrounds. That is why Miami real estate is so special — we have homes for every taste!" Today, she's come a long way from her rookie years. "I feel that thanks to my job I'm now more open-minded and have learned a lot about different countries, cultures and people. The kaleidoscope of cultures I encounter daily enriches my life." And the most fulfilling part of the job is creating long-lasting relationships. "I make a big effort in trying to understand my clients' insights and desires," she says. "I just love finding a family their dream home!"
Fun Facts:
When she was younger, she was a flight attendant and traveled all over the world. "I think that experience helped me tremendously in understanding people."
She is trilingual. "I speak English, Spanish and Portuguese," she says. "It has helped me be successful in my profession within this very diverse market."
As a mult-million dollar producer, she knows the importance of effective marketing and using technological tools to get her message out.
No matter how busy she gets, she always puts family first. "I'm the happiest wife, mother of 3 and grandmother in the whole world!"
— Text by Achilles Stone; Photos by Antonio Eli
Giulietta Ulloa, Realtor-Associate; EWM; 644 Crandon Blvd., Key Biscayne FL 33149; 305.710.6620; EWM.com.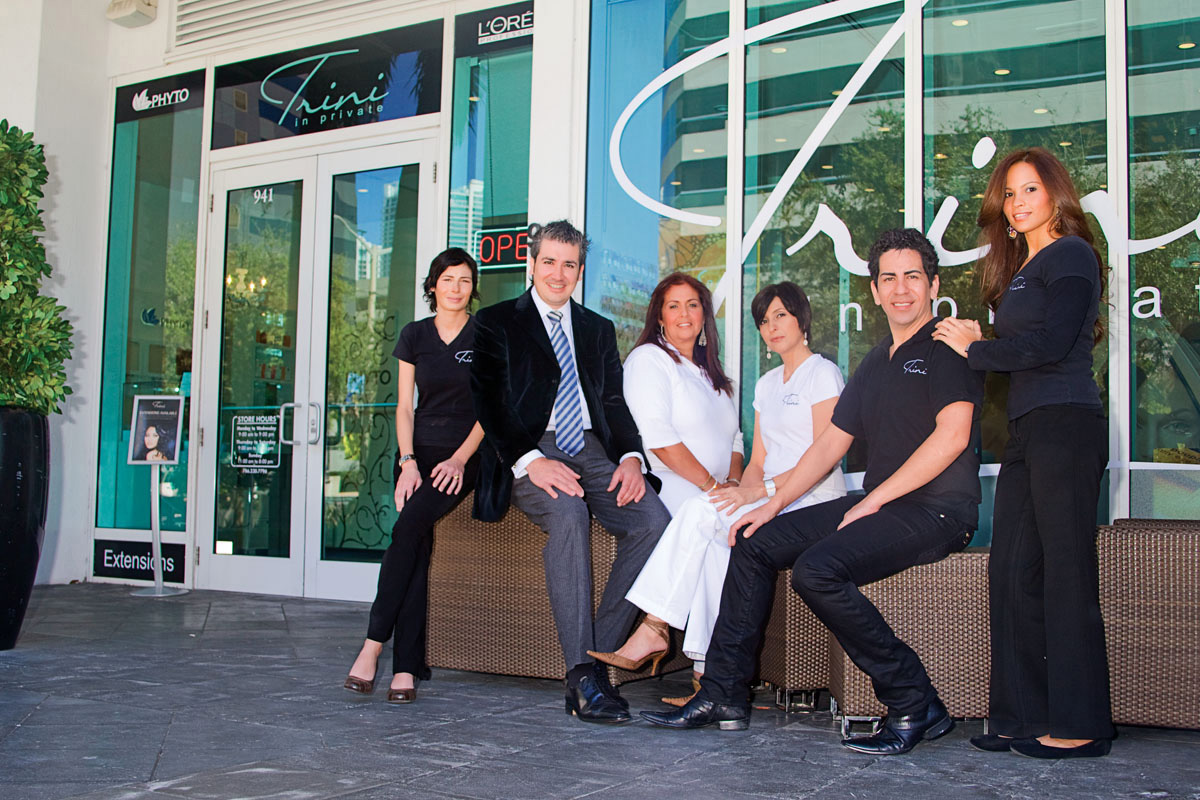 Glam Squad
"At the core of the beauty business is a passion for people and perfection that's unparalleled in any other field."
The team at Trini in Private has a story to share. But they won't talk about it unless you witness it for yourself when you visit their salon & spa to transform your look. World-renowned beauty maker Trini has hand-picked her staff to represent the message behind her franchise company: client experience and excellence. "Being in the salon industry, it's very important to focus on customer satisfaction," says Trini. "However, it's equally essential to employ a team of talented professionals to uphold the brand and push it into the future." Under Trini's guidance, the salon's leading operators (pictured here) work harmoniously to transform clients into the best version of themselves possible.
Fun Facts:
The highly anticipated debut of L'Oreal Professionnel's INOA, Innovation: No Ammonia is available exclusively at Trini in Private. This odor-free haircolor leaves hair in a better state than before coloring.
In beauty circles, Salon Manager Gustavo Cagiao is heralded as the "King of Keratin."
When he's not at Trini in Private, Christian Varas, hairstylist, color specialist & makeup artist, is making people beautiful at national fashion and beauty shows.
Spending a day at the beach is just as relaxing for Ivonne Sanabria, hairstylist, extension specialist & makeup artist as spending the day with her clients at Trini in Private.
From Parisian methods to highlighting using Balayage, Hairstylist Juliette Dumarcay is in demand.
You might want to give a wink and a thumbs-up to Michelle Casas when you see her: She's the most sought-after Eyelash Specialist & Nail Technician in Miami!
The new face on the block at Trini in Private is Virginia Ross, a Master Aesthetician, Eyebrow Design Expert & Makeup Artist who arrived from Fisher Island.
— Text by Achilles Stone; Photo by Antonio Eli
Trini in Private; 941 Brickell Ave., Miami, FL 33131; 786.220.7796; TriniInPrivate.com.