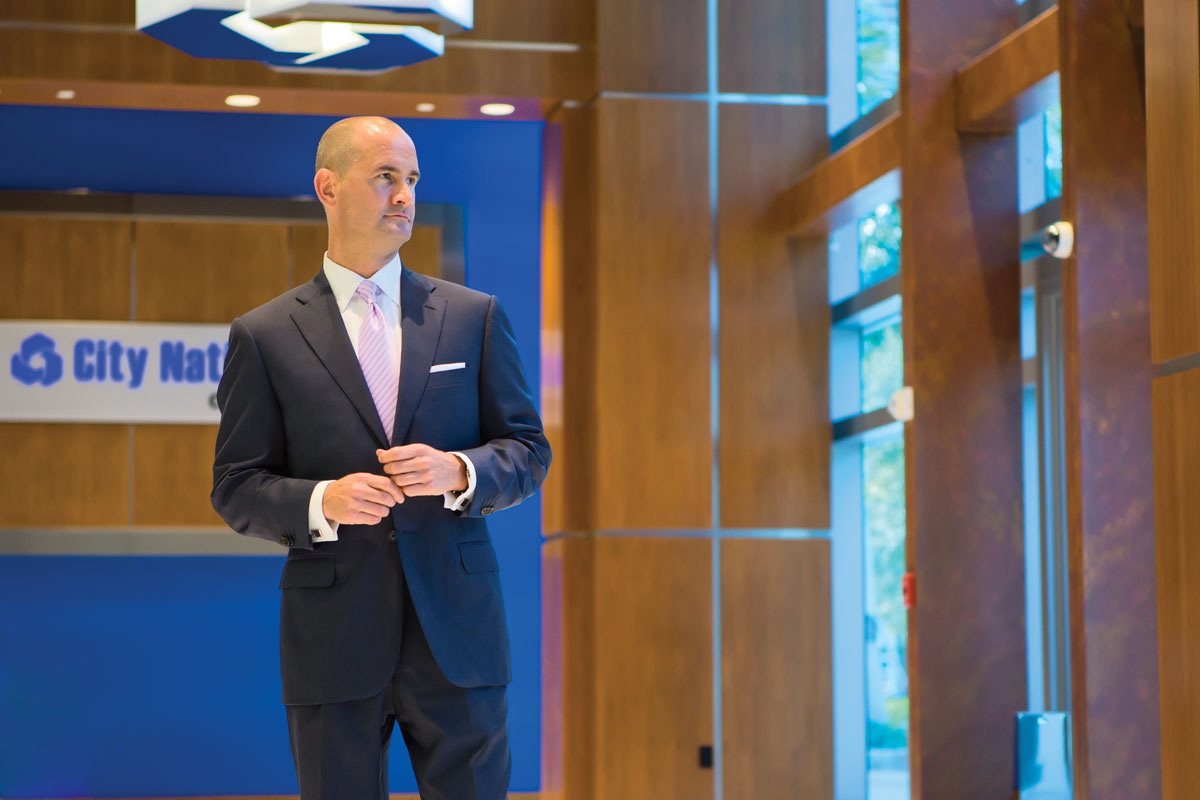 City Slicker
"I have been fortunate to know and work with truly great bankers who are spread throughout South Florida's business community."
William Davies, Jr., brings more than two decades of experience to the driven team at City National Bank, where the focus is on relationships developed with clients. "For us that means ensuring we remain focused on providing our customers what they want while remembering that it's also important to deliver it to them the way they want it," he says. Through his years at the City National Bank, Davies has seen some unconventional things by going above and beyond to interact with clients. "As an example, I was once given a personal tour of a 'fish hospital' and a commercial kitchen where hundreds of pounds of freshly-prepared, customized menus are created for dozens of species of sealife," he says. To the self-described optimist who admits he always wakes up in a good mood, teamwork and high standards are crucial parts of the job. True to tradition, however, Davies says the best advice he's received was handed down from his father: "My dad always told me to do the best I can every day," he says. "And that's exactly what I try to do."
Quick Facts
How he finds Miami's best spots: "I cycle more than 6,000 miles a year and can assure you the most beautiful view of Miami's skyline is on Rickenbacker."
Bad habit: "Washing my car an hour before it rains."
What you wouldn't guess about him: "My first job was renting sailboats on the beach with my younger brother, Matt."
Text by Cristina Zuazua; Photo by Antonip Eli
William C. Davies, Jr., is the Managing Sr. VP, Corporate Banking Executive at City National Bank. Their new corporate office is located at 1450 Brickell Ave., Ste. 2800, Miami; 305.577.7383; CityNational.com.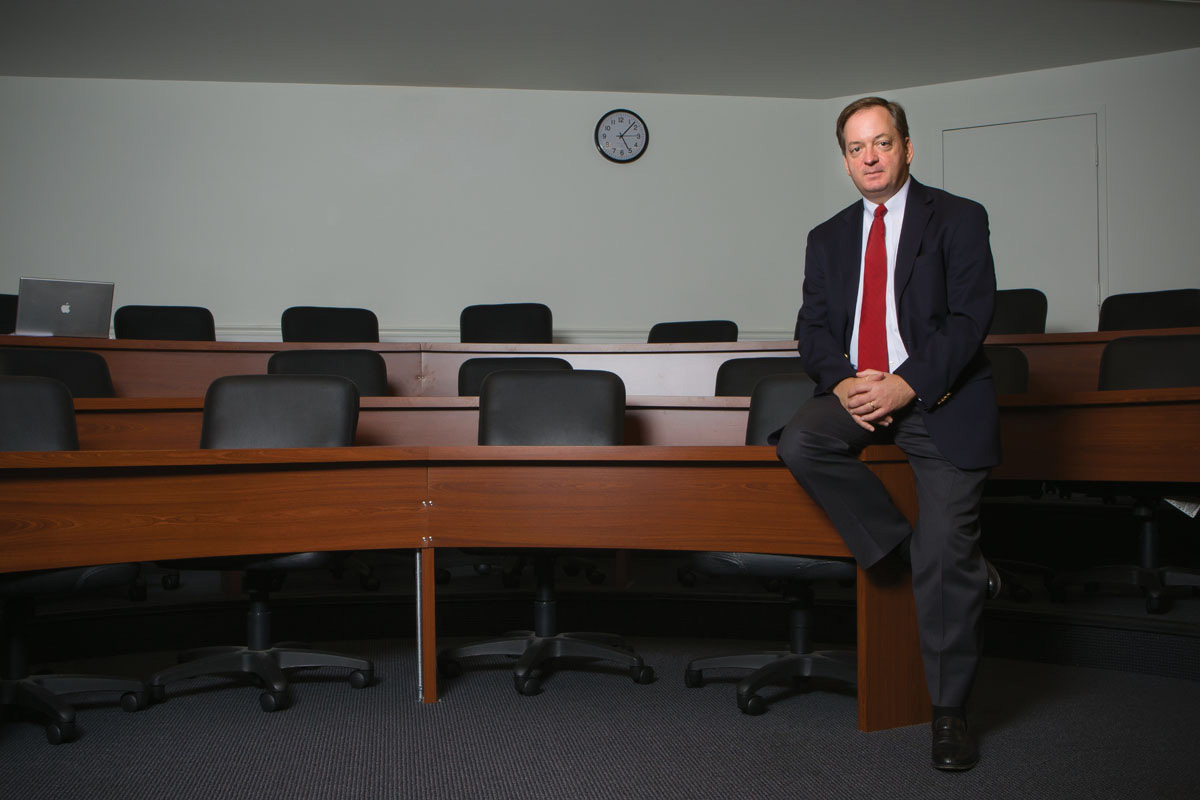 Brain Power
"I believe in simple attention to detail and not wasting time on unproductive activities. I want to know what really needs to be done."
As the Director of the Jerome Bain Real Estate Institute at Florida International University, William Hardin III helps students create knowledge through research. "I kept hearing people tell me why things worked the way they did even though they had no basis for their assessment," says Professor Hardin of his inspiration. "There have to be fundamental reasons things behave the way they do and research can determine these relationships." Additionally, he's also focused on communicating the world-class programs and resources available at FIU, and thoroughly enjoys discussions with others involved in policy decisions that impact markets. And there's more: "I love to read fiction and have Square Books, an independent bookstore in Oxford, Mississippi (home of William Faulkner), send me books every month," he says. "I was also awarded a Participation Medal for the 1996 Olympic Games in Atlanta, but no one can ever guess why, and I've met every person from the country of Portugal who's ever won an Olympic Gold Medal."
Quick Facts
Childhood habits he brings to work: "The ability to play games, get along with different people, and take all authority with a grain of salt."
He celebrates victories by: "Heading to the beach then starting a new project."
If he wasn't teaching, he would be: "Managing or investing capital in real estate."
Text by Sandy Lindsey; Photo by Antonio Eli
William Hardin III educates students at the Jerome Bain Real Estate Institute at Florida International University; 11200 SW 8th St., 231 MARC, Miami; 305.348.0107; RealEstate.FIU.edu.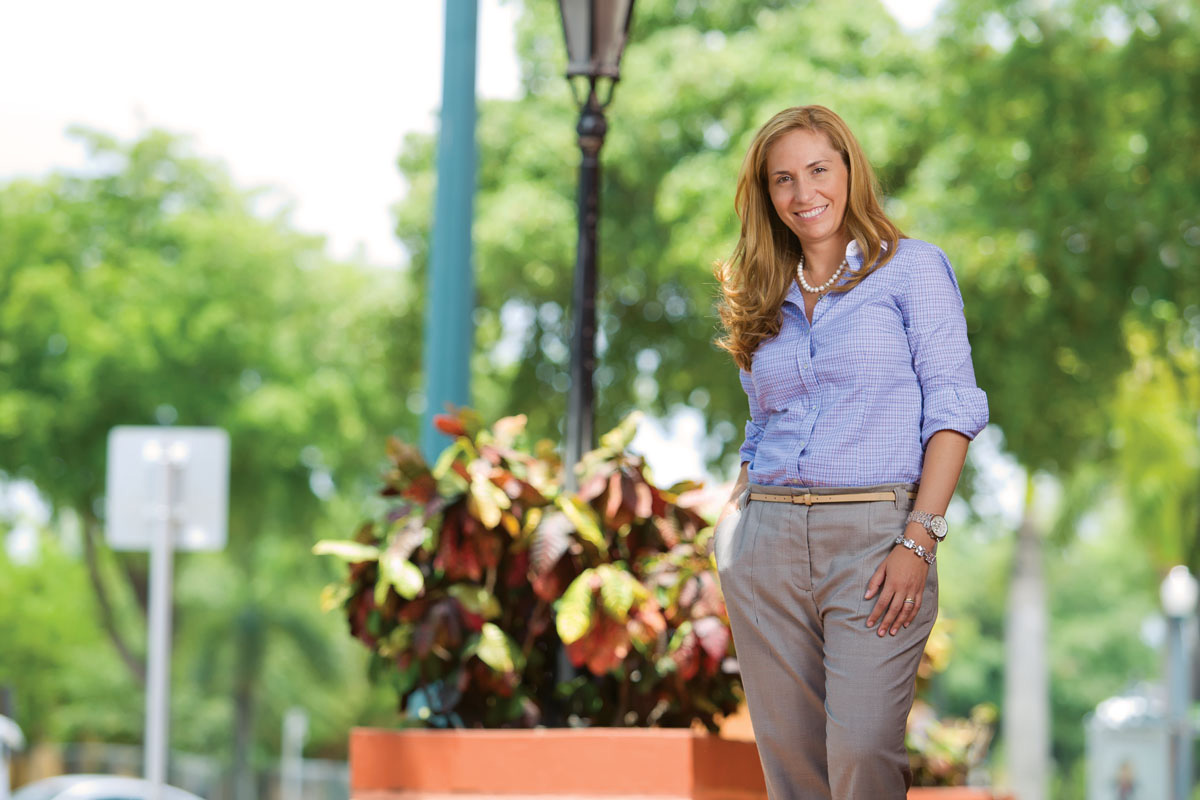 All Smiles
"I think all leading dentists should consider attending our programs at some point in their career."
Patricia Oyole-Maal always has a smile on her face, and she strives to make that possible for everyone. Bringing 15 years of experience to the International Foundation for Dental Studies [IFDS], an organization that helps dentists evolve their skillset, she was initially based in South America before arriving in the U.S. The IFDS does the majority of its work in Brazil, where Oyole-Maal had her first job as a Maxillofacial Surgery & Trauma Intern. She has since earned an MBA and focuses her career on the management and academic aspects of the dental field. "An inside point of view is essential in healthcare," she says. "We are working very hard to make IFDS one of the best programs available for the professional enhancement of dentists." So what's the most fulfilling part of her job? "Definitely it would be the quality in the work our students offer, and the improvements we see in patients' quality of life," she says. "That makes all the hard work worth it."
Quick Facts
It's all in the family. "My father was a dentist; my grandfather was a dentist, and so are my brother and sister, so it's kind of a family tradition to go into the filed."
She's always striving for more. "I'd like to dedicate some time to learn some other languages, travel and study art."
Favorite things: "Shoes. And as a traditional Italian, I love cooking and having friends and family talking in the kitchen and drinking wine. Did I mention I love shoes?!"
What keeps her going? "Family time!"
Text by Cristina Zuazua; Photo by Antonio Eli
Patricia Oyole Maal is Executive Manager & Assistant Professor at the International Foundation for Dental Studies; 855 SW 8th St.; 305.746.3534; IFDSMiami.com.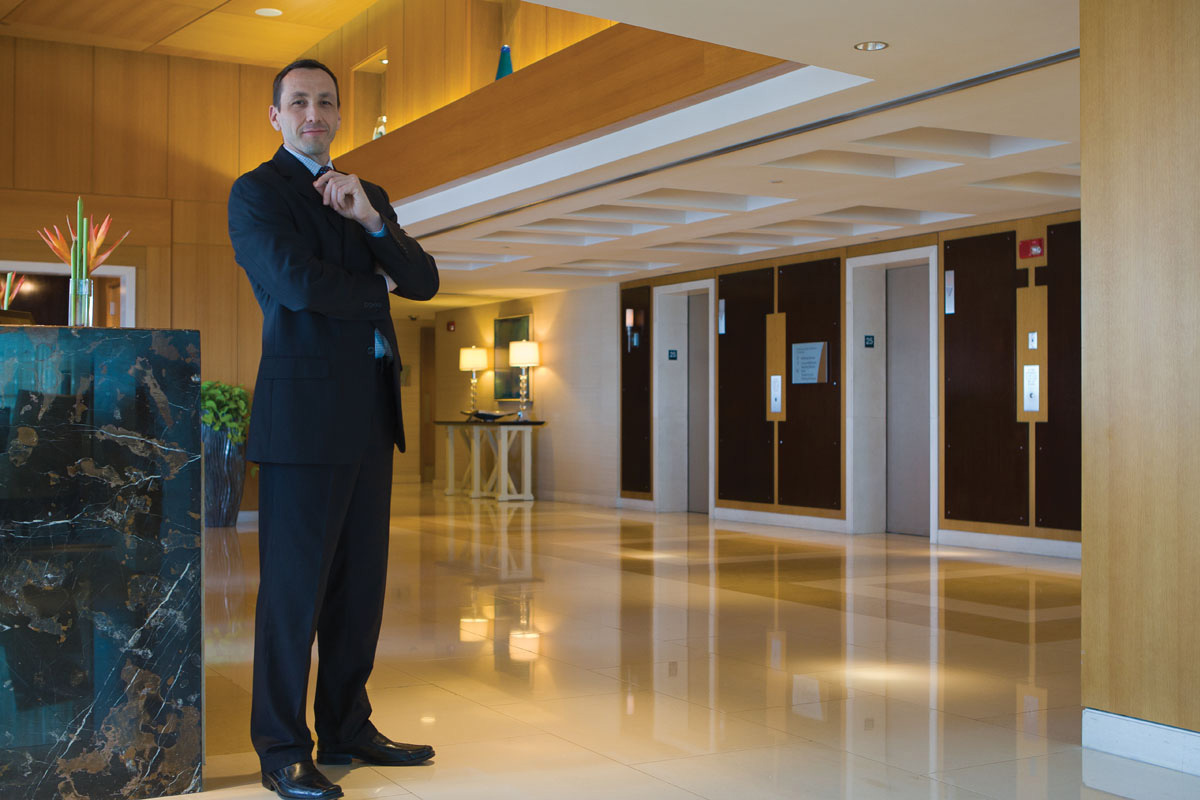 Hotel Forté
"One of my first summer jobs was selling ice creams on a beach in a seaside resort where I learned to say ice-cream in many languages!"
As Director of Sales & Marketing at Conrad Miami, Philippe Thevenet leads a team of 10 very talented professionals overseeing catering events, group meetings and corporate contracts. "I knew as a teenager in a small town called Chalon sur Saone in France that I had a calling to become a pastry chef," he says. "The idea never left me so I attended a catering school in Paris and went on to complete a Masters in Hotel Management at the University of Angers." What's more, while partaking in military service, he was the personal butler of the highest-ranked French Air Force General in Paris. "Not a bad way to spend 9 months of your life serving your country," he says. "One of the most satisfying aspects of my present position is meeting people from many different industries and walks of life and learning from them, both personally and professionally."
Quick Facts
Culinary delight: "I love foies gras, and ouillettes and stinky cheeses. What do you expect? I'm from France! I'm very easy to please when Christmas comes!"
Alternate career: "I would have loved to be the guy on TV who subjects himself to all kinds of crazy survival adventures like in Man vs. Wild."
Future plans: "I want to contribute to making Conrad Miami the hotel of choice for the discerning traveler."
Text by Sandy Lindsey; Photo by Antonio Eli
Philippe Thevenet is the Director of Sales & Marketing at Conrad Miami; 1395 Brickell Ave., Miami; 305.503.6505; ConradMiami.com.