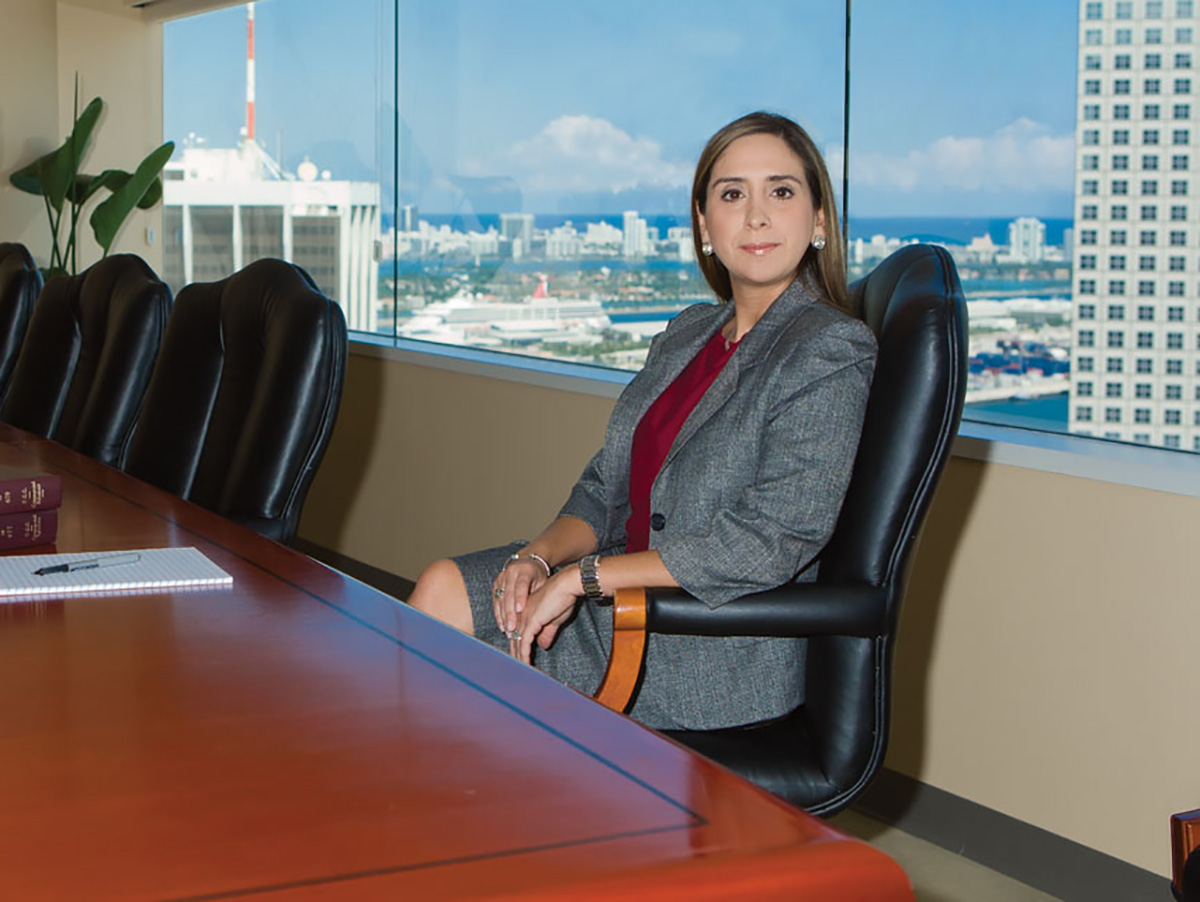 Law & Order
"I find it fulfilling to find the one case that is directly on point and then successfully articulating that position to a judge."
Jennifer Olmedo-Rodriguez has always been intrigued by law. Her first class in constitutional law captured her imagination so much that she began competing in statewide debates on legal theory. And she hasn't slowed down since: "As a child, I was very organized, driven, ambitious and empathetic," she says. "Whenever my parents told me I couldn't do something, my immediate response was 'why?' These characteristics now afford me the opportunity to achieve my professional career goals." Currently, Olmedo-Rodriguez practices a full spectrum of commercial law, working exclusively as a litigator in state and federal courts on cases dealing with, among other things, banking regulations, UCC matters, non-solicitation agreements and multi-million dollar complex commercial foreclosure cases. She's presently being considered for a promotion to the counsel position, and looks forward to continuing her career at Buchanan Ingersoll & Rooney, PC, and providing top-quality legal representation to each and every one of her clients.
Quick Facts
Her blessing and curse: "I'm an utter perfectionist — that definitely has its pros and cons!"
Outside the world of cutting-edge corporate law: "I'm a definite foodie and enjoy watching anything on The Food Network!"
Words of wisdom: "Control the agenda!"
What you wouldn't guess: "I love challenges including trekking the Mendenhall Glacier in Juneau!"
Text by Cristina Zuazua; Photo by Antonio Eli
Jennifer Olmedo-Rodriguez is an Associate at Buchanan Ingersoll & Rooney, PC; 100 SE 2nd St. #3500, Miami; 305.347.5900; BIPC.com.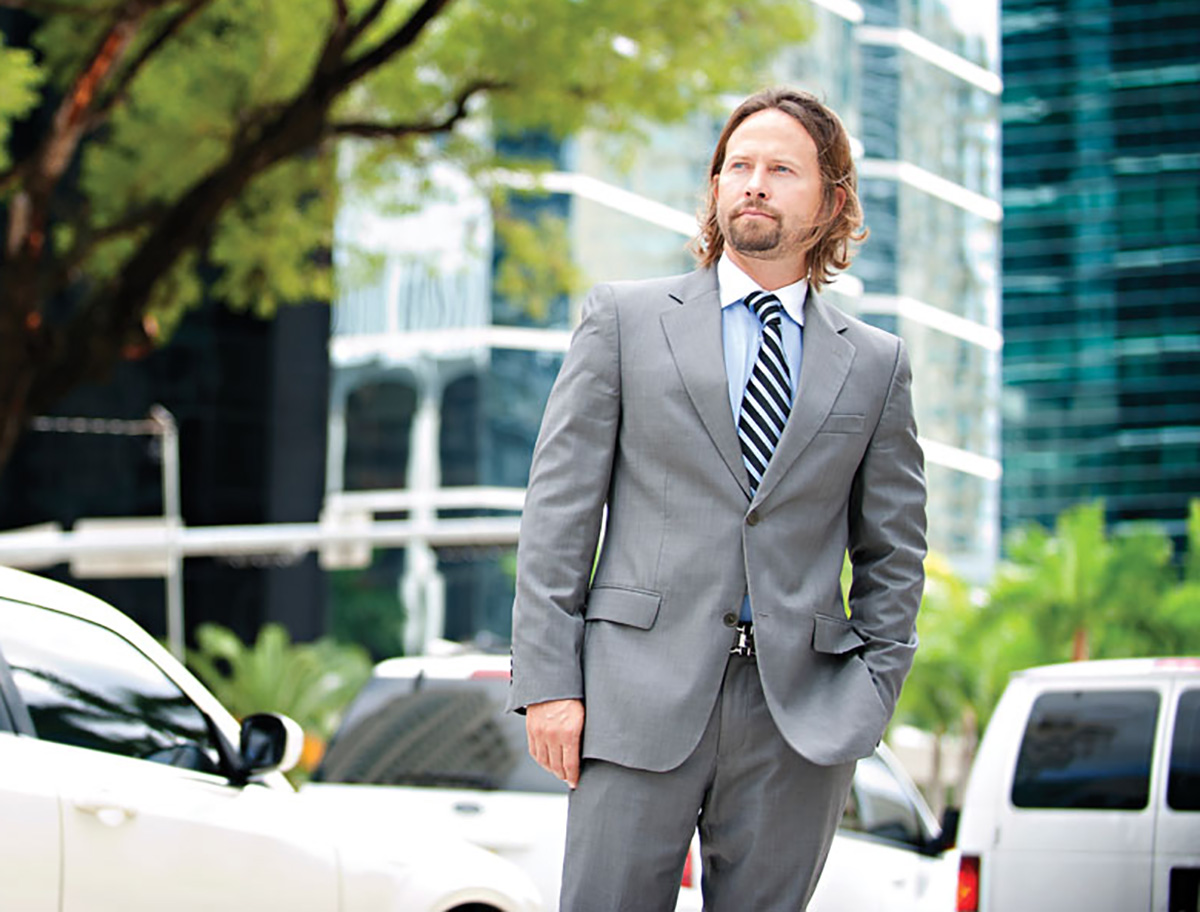 Real Personal
"My favorite part of working in the real estate industry is that we are able to help our clients find their dream homes."
Juan Carlos de Jongh has a long history of professionalism and helping others succeed. After watching his father make a difference in his clients' professional and personal lives, he decided real estate and financial management was his calling, and he's been answering it ever since. In his demanding duel roles as a director at ASI World Financial Group and a partner at ASI Realty, de Jongh and his team implement a 4-step process in which information is gathered on client needs and expectations. The team then works on a customized solution to address each client's specific situations, and they have been especially active helping investors recover from the recent real estate crash. As for what the future holds for de Jongh, he says, "It's all about modernization. I consistently strive to bring better, faster and more precise information to my clients."
Quick Facts
Why he loves his job: "I was inspired to follow my father's footsteps after seeing his success in a profession that, when done well, can bring happiness to people, families and investors."
His roadmap for achieving your biggest dreams: "Think big, take risks and prepare yourself for important things!"
Usual nosh: "I'm usually a pretty healthy eater, so I love snacking on fruit and drinking vitamin water."
He can never get enough of learning: "Knowledge is power: Don't ever stop thirsting for it, and you will go far."
Text by Cristina Zuazua; Photo by Chantal Lawrie
Juan Carlos de Jongh is the Dir. & Partner at ASI World Financial Group & ASI Realty; 1101 Brickell Ave. #602-S; 305.379.7301; ASIWorldFinancial.com and ASI-Realty.com.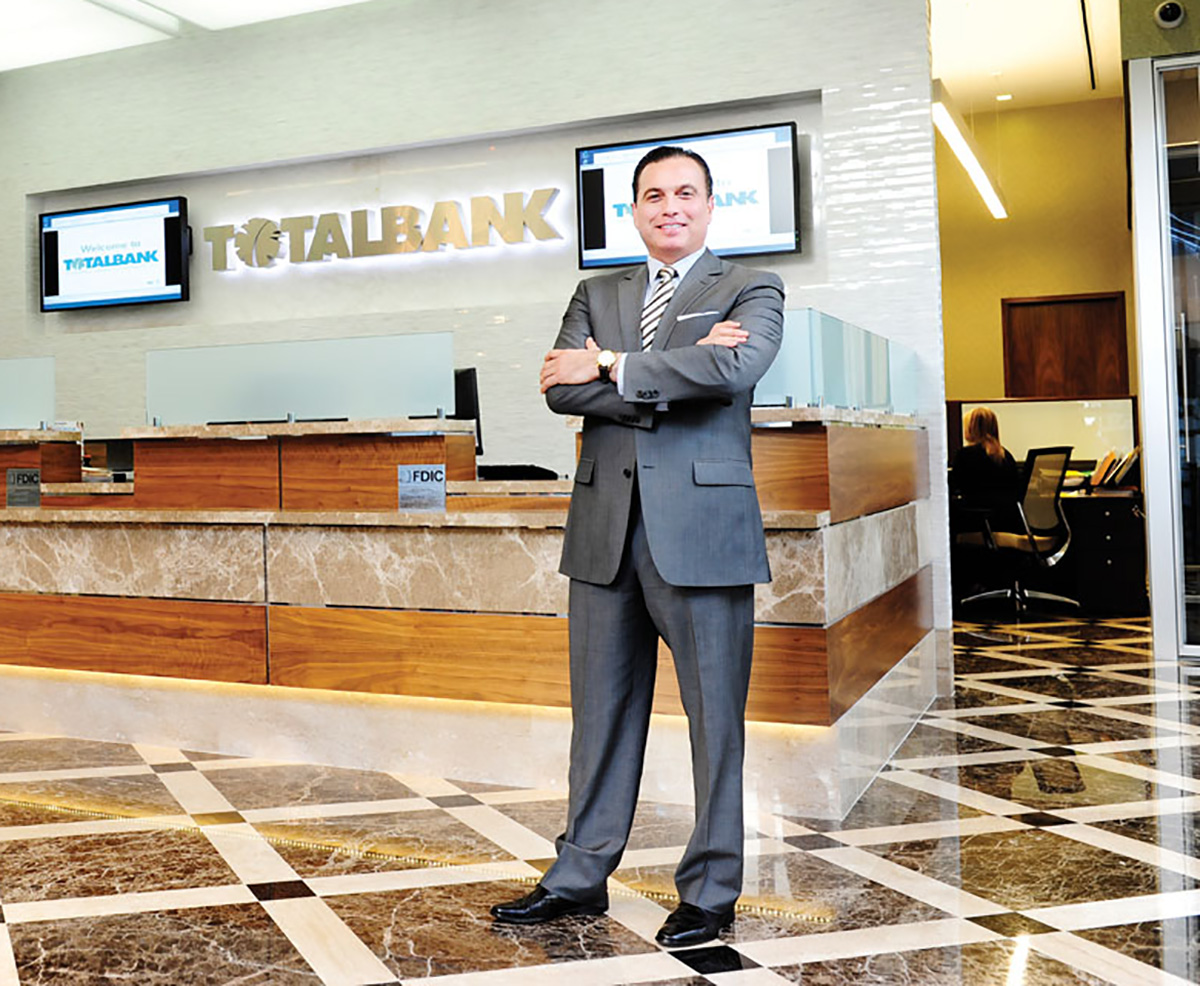 Finance Touch
"I've always enjoyed working with people and facilitating their most important financial needs, no matter how big or small."
After 2.5 decades in the financial world, Luis Castro has seen the rise and fall of many institutions — and still managed to come out on top. As Sr. VP & Market Manager of the Brickell and South Beach Banking Centers for TotalBank, a leading South Florida consumer and commercial bank with nearly $2 billion in assets, Castro has made it a point to make his clients' needs his highest priority. "I take pride in providing quality customer service and offering appropriate credit and depository products to help clients achieve their financial goals," he says. While he admits that the financial sector is a very challenging and rewarding industry, Casto likes the competitive nature of the job. But what if he weren't a serious player in the banking industry? "That's a very difficult question to answer," he says. "All I can say is, whatever it might be I would do my best at doing it!"
Quick Facts
He's come a long way: "My father taught me a great deal about work ethics…my first job was being a busboy at his restaurant when I was 9 years old."
Bad habit: "Having too many good habits!"
Most valuable life lesson: "Be honest and fair, and surround yourself with people with positive attitudes."
What means the most: "The birth of my beautiful daughter and witnessing her grow up and graduate college."
Relaxation is made of…"Watching a great movie with great company and a nice bottle of Pinot Noir."
Text by Cristina Zuazua; Photo by Chantal Lawrie
Luis A. Castro is the Sr. VP & Market Manager at TotalBank, a subsidiary of Banco Popular Español, S.A.; 800 Brickell Ave. #106; 305.982.3232; TotalBank.com.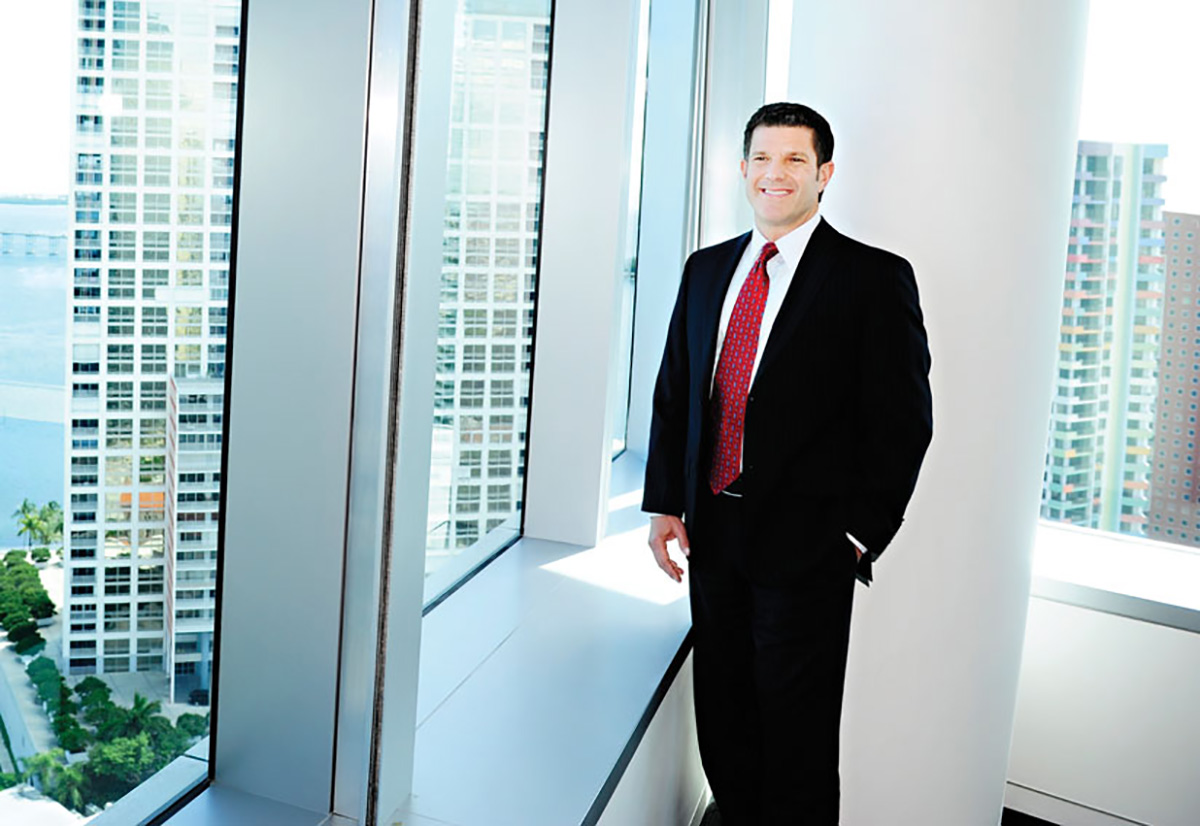 Problem Solver
"Applying the rule of law to the art of persuasion through strategic problem-solving was the perfect career choice for me."
Michael Kreitzer is a hard-hitter. As a Partner and the Litigation Chair at Bilzin Sumberg Baena Price & Axelrod LLP, a Florida-based law firm engaged in a range of areas including litigation, corporate and securities, tax, international, land use, government relations, real estate, and bankruptcy, he works hard to represent a wide variety of clients in business-related disputes. With a mix of tenacity and empathy, Kreitzer is working to grow Bilzin Sumberg's litigation practice group, strengthening its position as the state leader in commercial advocacy. The foundation of his service, Kreitzer explains, is knowing how decisions in the courtroom affect those outside of it. "I'm laser-focused on achieving positive results for my clients, and am best able to do this because I have an appreciation for the real life impact the outcome will have on the lives of my clients." When asked about the most fulfilling part of his job, Kreitzer laughs: "That's easy — winning for my clients!"
Quick Facts
What's in his fridge: "I've been in trial for the past 3 weeks…I'm afraid to look."
He works hard and plays hard: "I plan to travel to Africa for an 8-day hike up Mt. Kilimanjaro, after which I will have travelled to all 7 continents!"
Giving back is a must: "I'm Chairman of the Wolfsonian-FIU Museum, and an Executive Board Member of Friends of WLRN. I can often be heard on-air raising money for this important community resource."
Text by Cristina Zuazua; Photo by Chantal Lawrie
Michael Kreitzer is a Partner & Litigation Chair at Bilzin Sumberg Baena Price & Axelrod LLP; 1450 Brickell Ave., 23rd Floor; 305.374.7580; Bilzin.com.