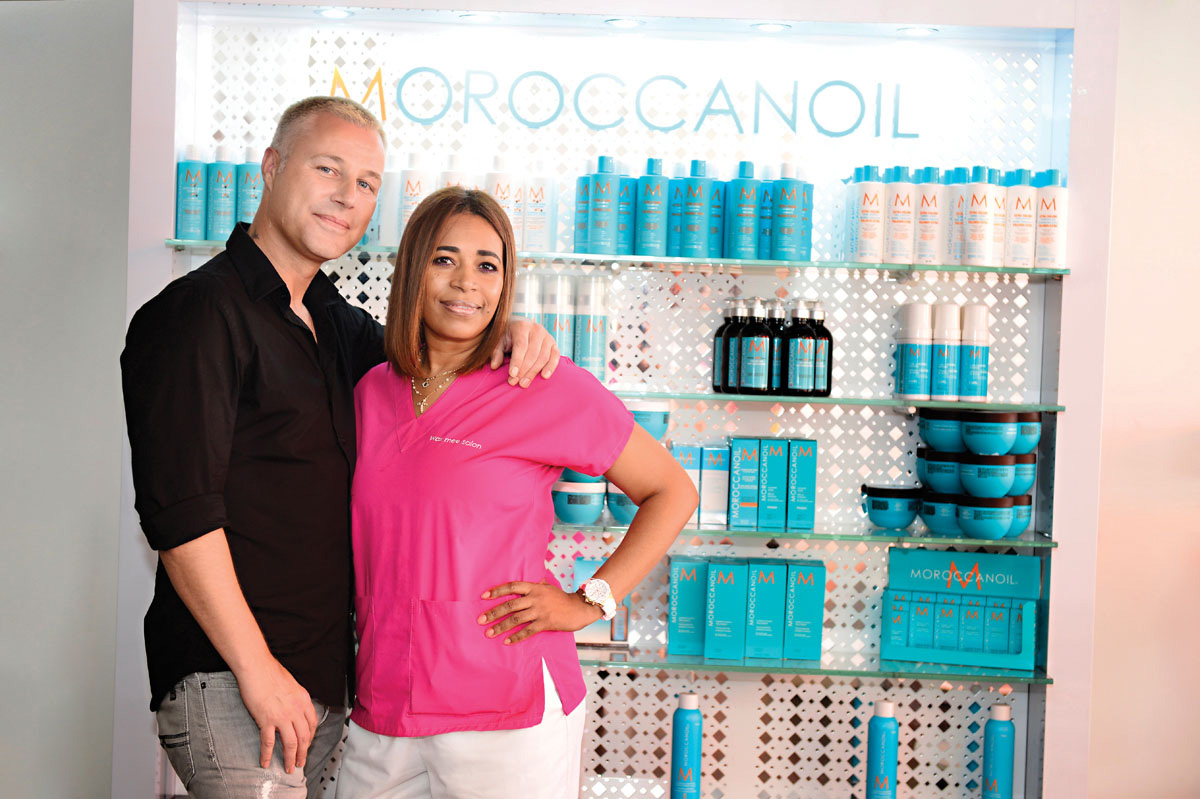 Right Look
"We believe people get ahead by facing life with their best foot forward — and that's what we help them do!"
When it comes to getting star treatment and looking one's best, Waxmee Salon & Spa Esthetician Rebeca Garcia and Hairstylist David Luke are a formidable pair. Both deeply committed to giving their customers looks tailored to each individual personality, Garcia and Luke agree that the most fulfilling part of their jobs is seeing the newfound confidence of their clients after their appointments. "I just love making people look beautiful," Luke says simply. "I've worked all over the world, but I adore working in Miami." Adds Garcia: "I can't imagine doing anything else professionally." The two have also been close friends with Waxmee's owner for over a decade, and the synergy they have as a team comes through in their work and the satisfaction of their customers. "I love the ease of working with the team here," Luke says. "We are all dedicated to making Waxmee the hottest spot in Brickell!"
Quick Facts
Luke works the magic with humor…and scissors: "My most memorable customer came in crying after cutting her own hair, but when the appointment was over, we were both laughing about it."
Hitting the shops: Garcia keeps her look ultra-modern by treating herself to a shopping spree after personal and professional milestones.
How Luke got ahead…by remembering just one rule: 'We are what we do, not what we say.'"
Text by Cristina Zuazua; Photo by Chantal Lawrie
Rebeca Garcia is an Esthetician & David Luke is a Hairstylist at Waxmee Salon & Spa; 1759 SW 3rd Ave.; 305.856.4082; Waxmee.com.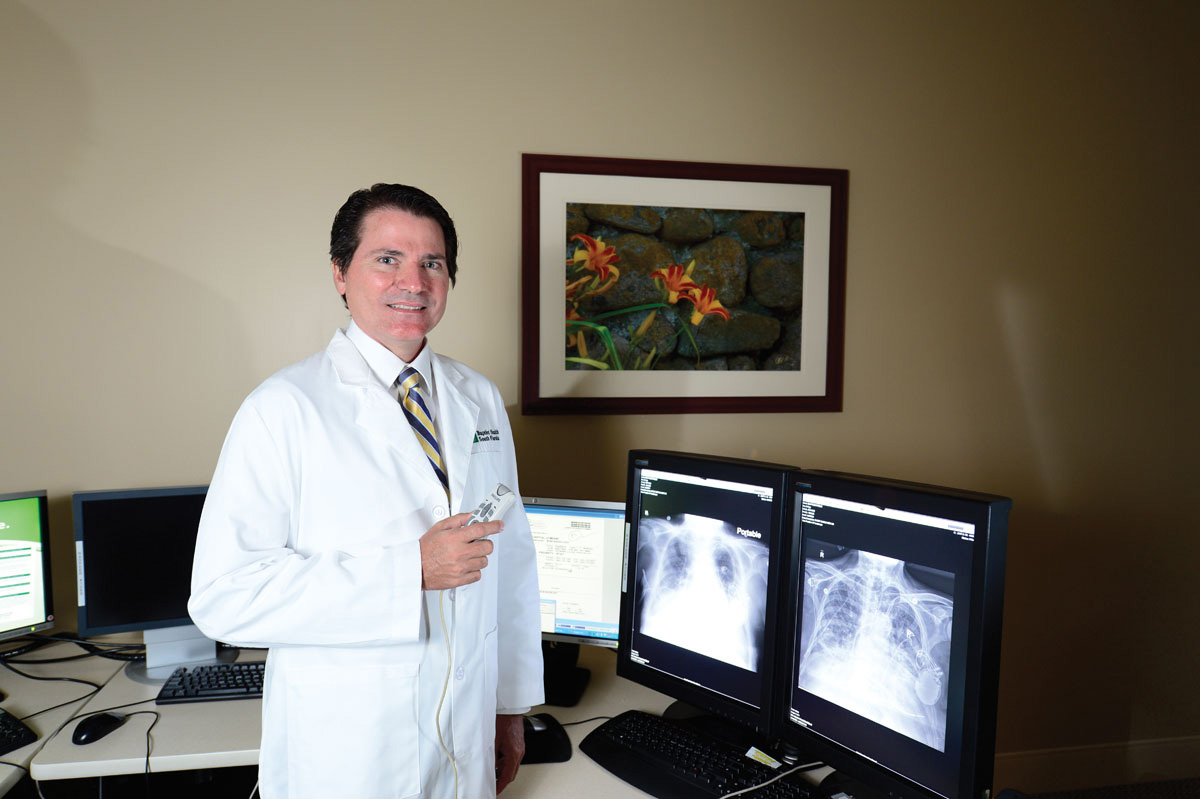 Great Image
"I enjoy going to work every day knowing that I'm helping someone to be healthy and happy."
As a radiologist specializing in body imaging and MRIs at Baptist Medical Plaza at Brickell, Louis Freeman, M.D., works mainly with his charts — but he never forgets who is behind each one. "Most of our work is done in a dark room with computers," he says, "but I love it when I get the opportunity to speak with patients and doctors about what I see in the imaging we do." Initially a business major who found his true calling in medicine, Dr. Freeman talks about the fulfillment he receives from his current post: "The experience that sums it all up? I read the ultrasound image of a pregnant patient in her first trimester who was complaining of severe pain and diagnosed her with ovarian torsion. The OB/GYN took her to surgery, relieved the torsion, and she carried to term, delivering her baby safely. In the end, it's all about the patients."
Quick Facts
Never is not an option: "I've learned that the best way to succeed is to never give up on your dreams…in pursuing your goals, there should be no compromises."
Real dream career: "Rock star, of course!"
Sweets always cheer him up: "I'm an utter chocolate addict and can never have too many croquetas — it helps to treat yourself sometimes!"
What his colleagues wouldn't guess: "I'm incredibly silly. I dance with my daughters, even though I'm terrible, and sing made-up songs to them as loud as I can."
Text by Cristina Zuazua; Photo by Chantal Lawrie
Louis Paul Freeman, M.D. is the Imaging Director at Baptist Medical Plaza at Brickell; 2660 Brickell Ave.; 786.596.0000; GetTreatedBetter.com.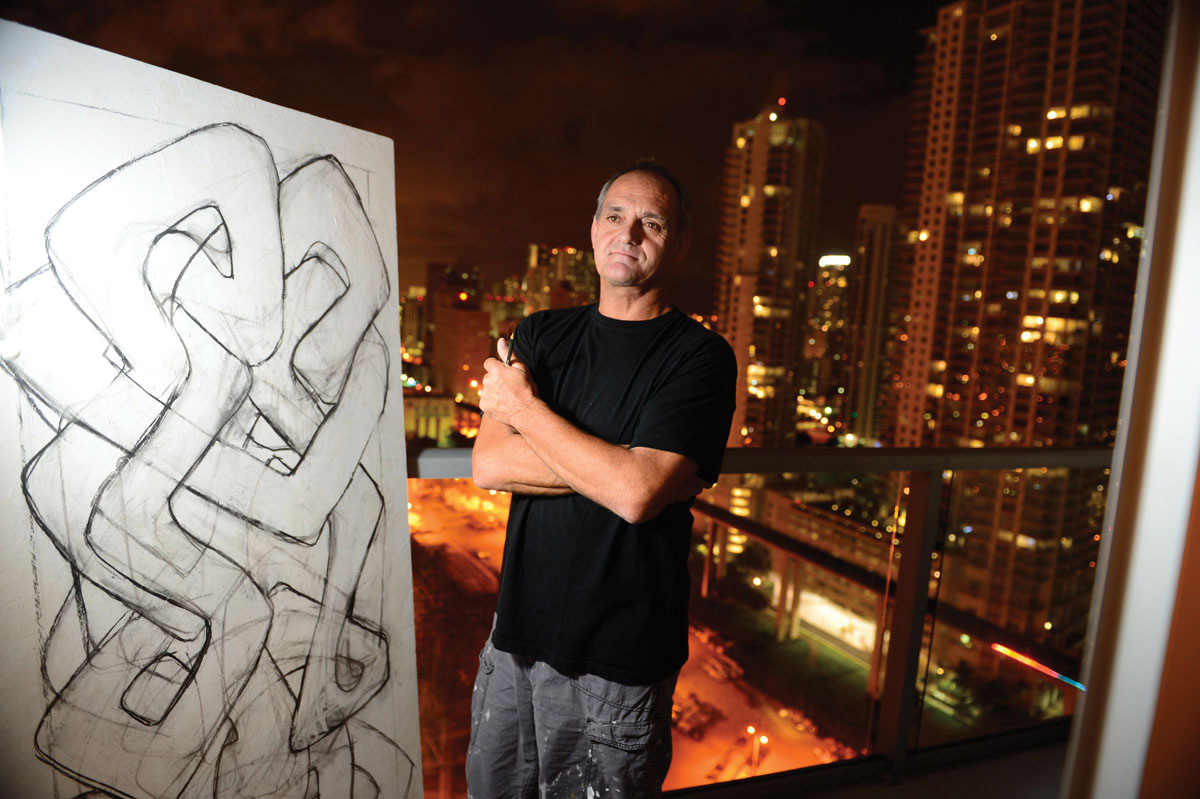 Master Strokes
"Painting and sculpture are my greatest passions because they guide me through each and every aspect of how I live my life."
For Artist Paul Dearden, life itself is an artform — and always has been. Inspired to create art since grade school, Deardon recalls filling his bedroom walls with paintings. "Not on paper or canvas but on the actual walls — I even painted designs on to the door in my bedroom," he says. "It must have driven my parents crazy, but they always supported me." These days, he works hard in his own studio where he studies art from around the world and spends anywhere from a few hours to several days perfecting his modern paintings and sculptures. Dearden also regularly visits museums to learn from masters of the past and draw on new ideas for his works. The most fulfilling part of his creative process, he explains, is the time he spends resolving the puzzles in his drawings and creating new spaces and movements.
Quick Facts
Completely focused: "I'll get so intent on my painting that I'll clean my brush in the coffee mug or wine glass sitting beside me — my wife catches me doing this and laughs!"
Artists' best friend: "My dog and I are inseparable. Everybody teases me because I spoil her…I think she only eats actual dog food a few times a month!"
Future niche? "I'm planning to do more carving in the coming year; it takes longer but it's always fun to mix different artforms."
Text by Cristina Zuazua; Photo by Chantal Lawrie
Paul Dearden is an artist with clients and exhibits throughout South Florida; 185 SW 7th St., Miami; 305.979.7555; DeardenPaul.com.