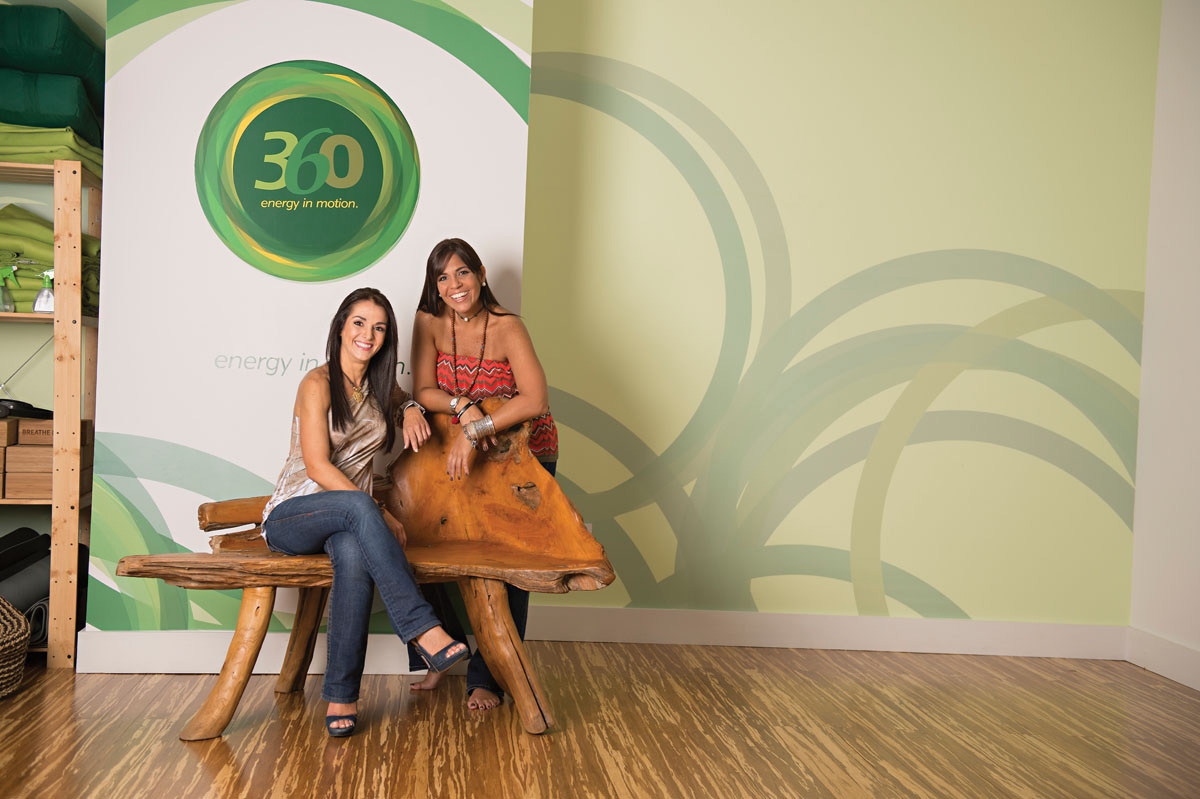 Motion Change
"Our satisfaction comes from changing the lifestyle of everyone who comes to us to feel 360 degrees better in body, mind and soul."
Maria "Zsa Zsa" Marin & Angela "Gabby" Scioscia are quite a professional pair. Currently Founders & Sports Directors at 360 Energy In Motion, the history of their friendship goes back well over a decade to their initial work in Caracas. "When Gabby and I moved to Miami, we wanted to create a place where we could work with clients who required not only personal attention, but also had the goal of improving their body, mind and soul," recalls Marin. "Our life changed 360 degrees when we realized this, so we decided to start a project with that namesake to make our dream come true." Today, the pair teaches Spinning, Zumba, Yoga, Pilates and other wellness training programs where they connect with their clients while aiming to expand into franchises in the near future.
Quick Facts
They both enjoy smelling the roses: "Life is just moments…we need to remember to slow down and embrace them."
How you know they're happy: "We celebrate our personal and professional milestones by giving each other a huge hug and saying, 'We did it!'"
Great minds think alike: "The secret to our success is simple. Never give up; if you can dream it, you can make it."
Text by Cristina Zuazua; Photo by Chantal Lawrie
Maria "Zsa Zsa" Marin & Angela "Gabby" Scioscia are Sports Directors at 360 Energy In Motion; 53 SW 11 St., Miami; 305.416.3360; 360EIM.com.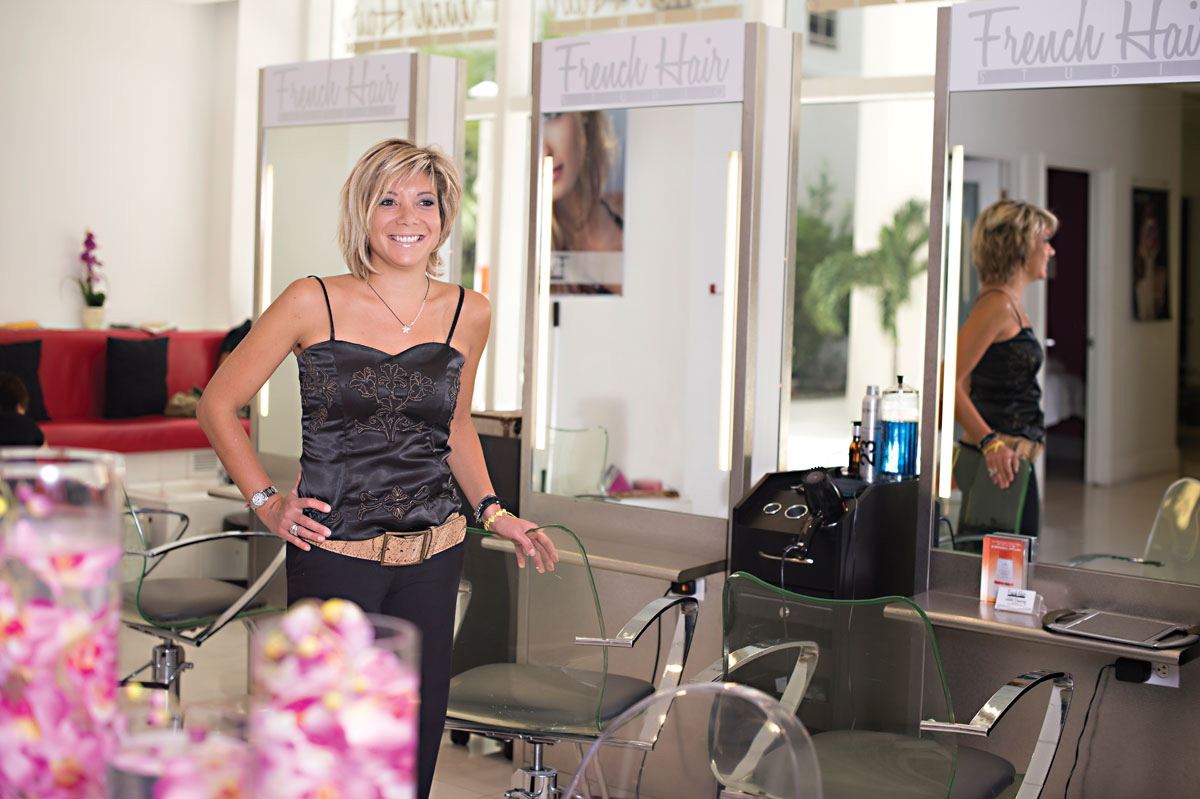 Design Time
"When my customers are proud of their appearance, I see it resonate within their whole attitude and entire being."
The main inspiration for her current career, says Hairstylist Manuela Monrancais, was her family. "My cousin mentored me for a long time while I was developing my skills," she adds with a smile. That sense of family and community has stayed with her at work through the years. At her current post as a stylist at the upscale French Hair Studio, it shows in her work…the most important element of which is giving a sense of pride to her clients. "I'll never forget the day a couple of my best clients met in my salon," she says. "They're married now, and it made me realize that my salon is not just a place to have your hair done, but that it has also been a wonderful way for people (myself included) to connect with each other."
Quick Facts
Bubbles all around: "Champagne is my favorite drink — it always adds such a celebratory air to an occasion!"
How she celebrates her victories: "By preparing for the next one!"
Start to finish: "My first job was a hairstylist, and that's definitely not changing anytime soon!"
Text: Cristina Zuazua; Photo: Chantal Lawrie
Manuela Monrancais is a Hairstylist at French Hair Studio; 1200 Brickell Bay Dr., Ste. 101; 786.866.2798; FrenchHairStudio.com.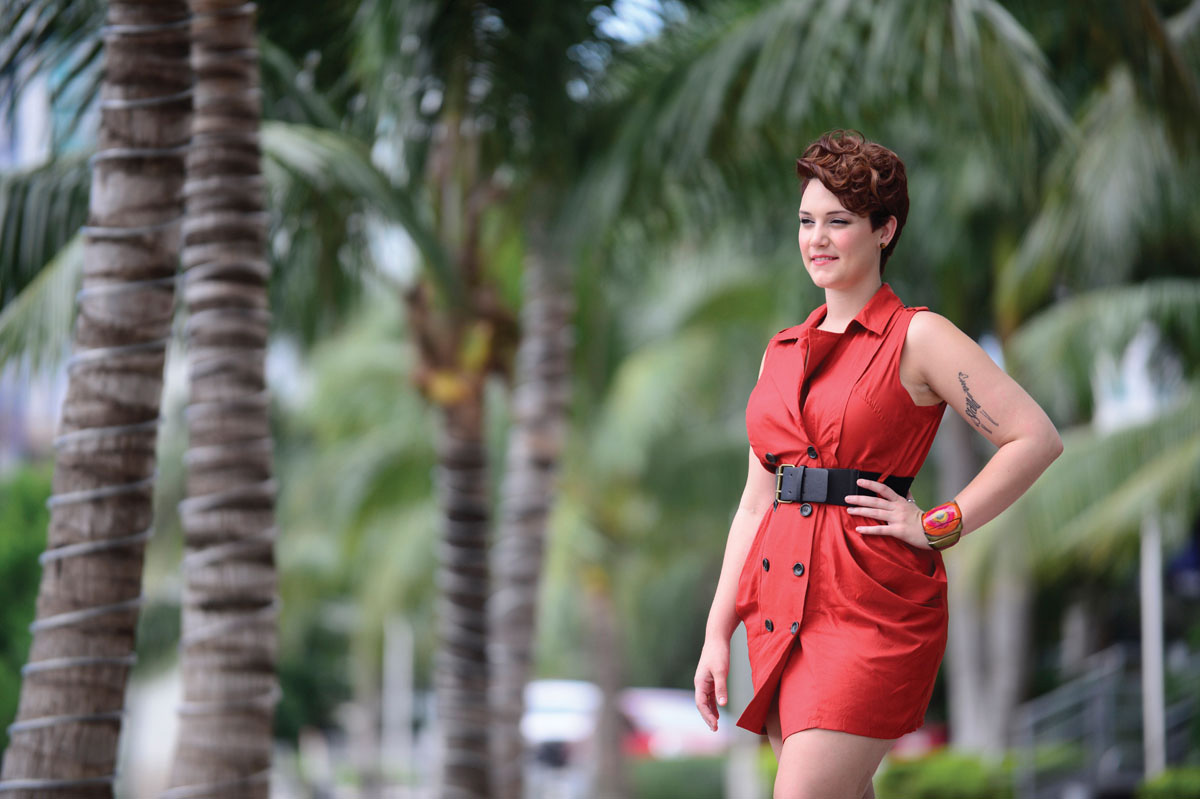 Avid Creator
"Fashion in all its forms has always been my passion; striving to make each event the best possible has is the ultimate challenge."
The world is made up of many forms of art, and no one understands this better than Ashly Alvarez, Production Director & Freelance Hairstylist at Ashly's Hands. "For me, style has always been the key — be it hair, fashion or choreography," she says. "Production directing combines all this and more, and when I came to that realization, the beast was born!" Since beginning her career in hairstyling, Alvarez has branched out to organizing events, which enables her to use her design skills in a variety of ways. "It's like putting on a play," she explains. "After all the coordination, seeing an event come together is like seeing the curtain come up on a show, and I love seeing the end result!" Her view of the future is clear: She wants to continue innovating in the event planning arena while providing unique experiences for her clients.
Quick Facts
When she's off the clock: "I go dancing — it's a great way to blow off steam!"
She always perseveres: "I was incredibly stubborn as a child, and that has stayed with me…and benefitted me when it comes to my career!"
Her words of wisdom: "Never leave room for a gray area!"
Best (and worst) habit: "Being a perfectionist…it's a double-edged sword, but I always want to know things are done right."
Text: Cristina Zuazua; Photo: Chantal Lawrie
Ashly Alvarez is a Production Director & Hairstylist at Ashly's Hands; 954.699.5576; Facebook.com/AshlysHands.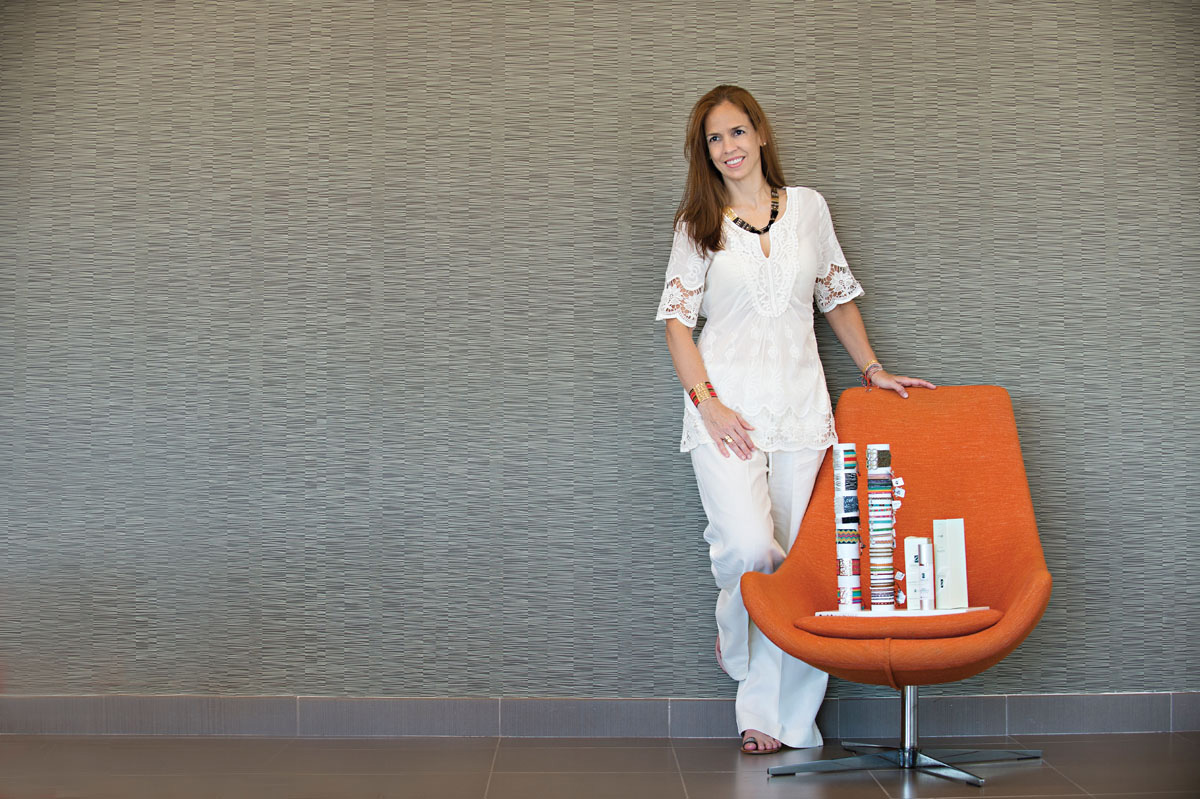 Artistic Rise
"We set ourselves apart by caring for our clients' brand identity and working together with them to achieve their goals."
For Martha Duran, President of creative powerhouse Allied International, Inc., innovation is the key to her design philosophy. " I love working closely with our clients to define their needs," she says, "The fun part is translating our concepts into concrete results that give our customers the graphic identity needed to differentiate themselves in competitive markets." But her artistic streak doesn't stop there…for the past 3 years, she's also been involved, along with longtime friend and partner, Tita Navia, in Mishky, a Colombian jewelry company that was born with the goal of helping single mothers care for their children while being able to work from home. Duran sums it up by saying, "I love what I do on both fronts — and there's always been more to business than simply earning a living."
Quick Facts
Caffeine in her veins: "I drink way too much coffee — it keeps me going!"
If she weren't running her company… "I'd be traveling in search of new ideas and trends for my jewelry line."
Guilty pleasure: "Sleeping late on weekends."
Text: Cristina Zuazua; Photo: Chantal Lawrie
Martha Duran is President of Allied Int'l, Inc.; 247 SW 8 St., Ste. 405; 786.395.7299; AlliedBrandsUSA.com & Mishky.com.