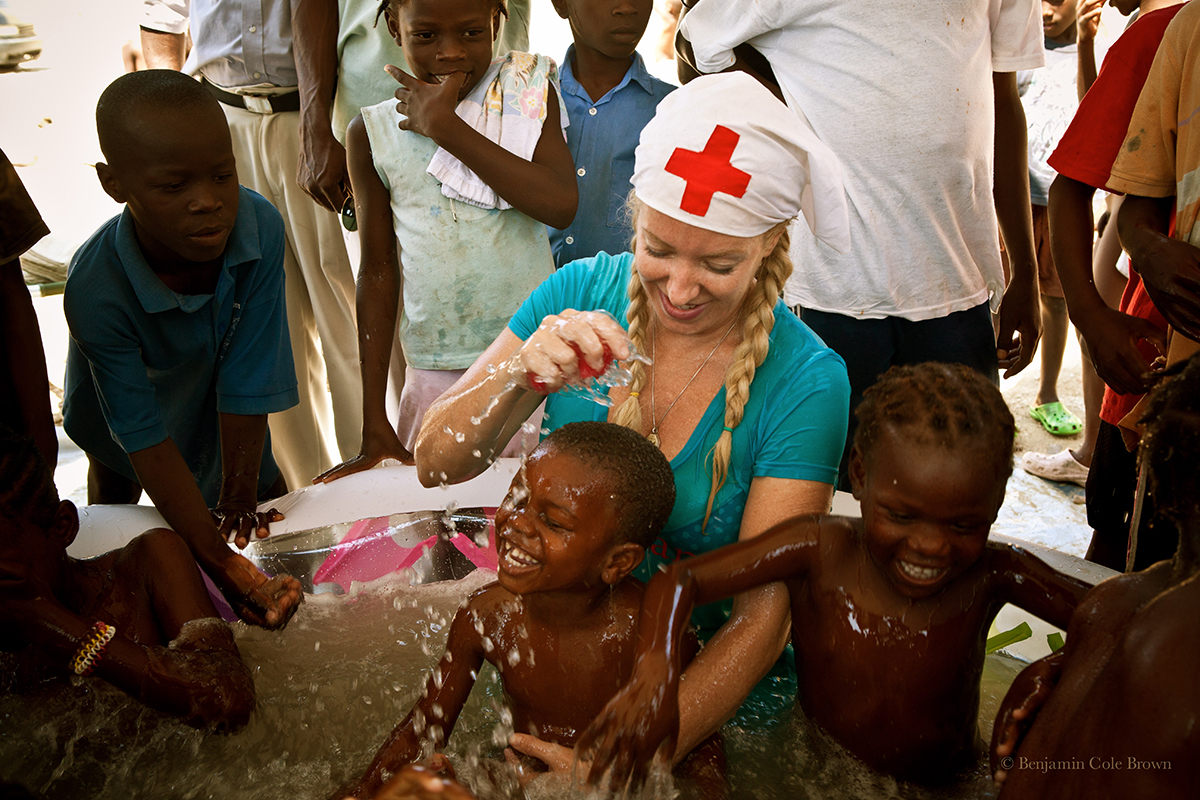 There's a Chinese proverb that states: "If you want happiness for an hour, take a nap. If you want happiness for a day, go fishing. If you want happiness for a year, inherit a fortune. If you want happiness for a lifetime, help somebody."
Dr. Allison Thompson started her philanthropic journey on 9/11 when she rollerbladed into Downtown Manhattan to help first responders. She lost many friends on that day, changing the course of her life. For the past 17 years, she has helped refugees and internally displaced camps along with setting up and directing field hospitals in Sri Lanka, Haiti, the Philippines, Greece (Syrian and Iraq refugees), Turkey, Nepal, New Orleans and in New York during Superstorm Sandy. "My motto is 'It's easy to be in the wrong place at the wrong time, but it's leadership to be in the wrong place a the right time,'" says Thompson, Founder of Third Volunteers, Executive Director of Studio Unite and Founder & CEO Tsunami Warning.
In the case of Katherine Wald, her best friend and now Inspire Transformation Co-Founder, Ruth Riley, had been traveling to Africa for many years doing work for NBA Cares and several other non-profits. "Ruth would tell me the stories about how prevalent the HIV/AIDS epidemic was in this region, the lack of resources, and the psychological trauma that many people in the community faced," says Wald, a Licensed Psychotherapist and Certified EMDR Therapist who not only helps survivors overcome trauma but goes one step further to give under-served communities the tools they need to help themselves and others. "I knew that my skills could be useful in places that didn't have access to proper psychological care so I volunteered to join her. Once I saw the state of what was happening in the Nkomazi region, the area where we first began our work, I decided to figure out a way that we could make a continual impact that would be sustainable."
After Hurricane Matthew devastated Haiti, Ricky Patel's mother-in-law told him she felt helpless watching all of the children suffering. "I initially started looking for charitable organizations to help, however, with all of the corruption related to aid arriving in Haiti, I decided to do it myself," he says. "Then a friend of mine just so happened to ask me if I wanted to help with an organization that was forming an orphanage to take care of the children who were devastated after the hurricane. I decided to tell friends and family to donate items they no longer needed so I could personally transport them to the orphanage." After posting pictures on social media, they ended up shipping multiple containers of supplies to 38 beautiful children in Gressier, Haiti. "When I first arrived to the orphanage, I was welcomed by children singing and dancing; they were happy to just to have a roof over their head. I went back and created an Amazon 'Baby Shower' list as they don't offer the feature to have a charitable list for such causes. Eventually, I started bringing friends along with me to visit the orphanage. This was an amazing opportunity to bond with them and show how impactful donating their time is to the lives of these precious children.  Since the hurricane, I can honestly say that all of the children we have at the orphanage are in a much better place due to so many good people giving and making a difference. The beauty of this project has been the fact that I never had to ask anyone for funding. I paid all of the cost for logistics and all the items were donated."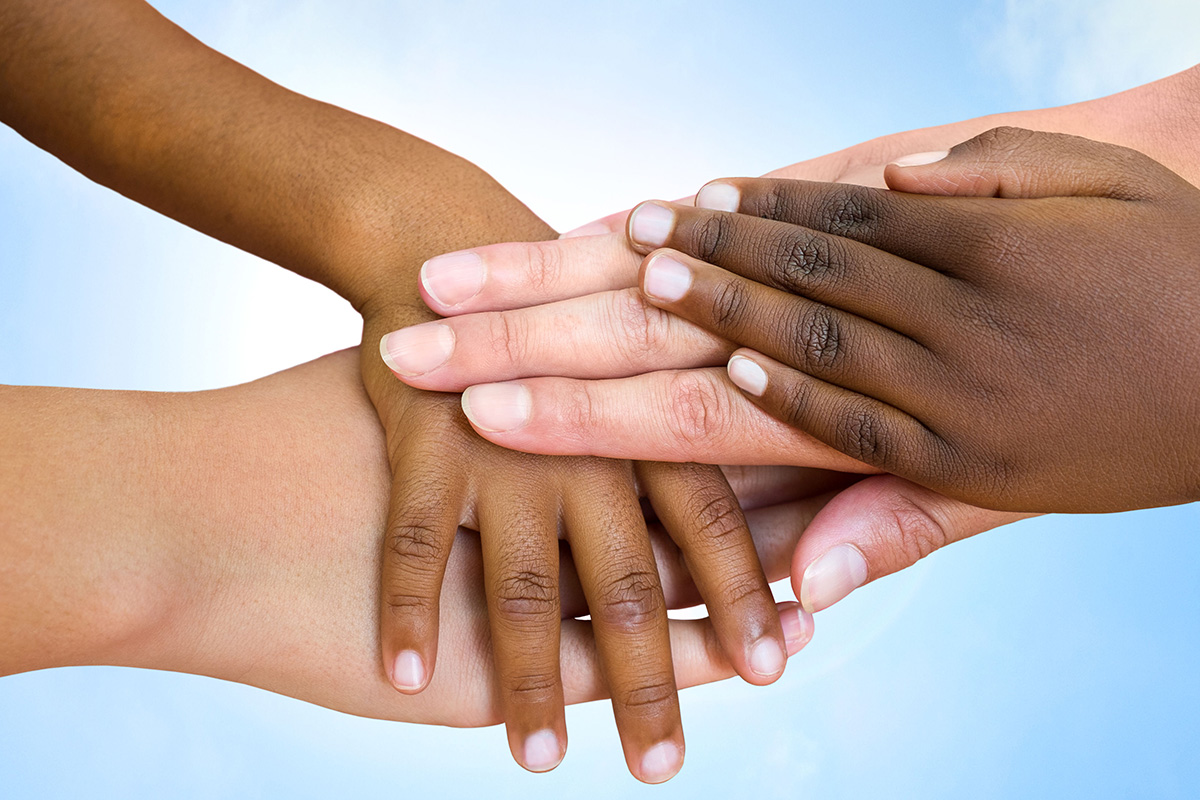 Most people would agree that some of the best tales are when the recipient of one person's generosity then has the opportunity to give back. This very scenario played out when Haiti native Djumy Septembre, whom with the help of philanthropist Wyburn Osborn, from Tavares, Florida, was among the 5% of students who were able to receive a high school education in his area. "I've dedicated my life to giving back to other young people in Haiti, allowing them to receive some of the same opportunities I've been given," he says. "Through my outreach ministry CARHA, I've been able to provide better education for over 1,500 students, ranging from kindergarten to high school, and helped provide financial support for many of these young people to be able to attend college." Additionally, they've also given medical care for the needy in many Haitian villages.
Pedro A. Capó, Chief Operations Officer at El Dorado Furniture, is another excellent example of giving back. "When my family arrived to this country in 1967, we had nothing," he says. "Today, it's gratifying to be able to lend a hand to those who are less fortunate." Since its early years, he's been involved with Amigos For Kids, and as part of El Dorado's 50th Anniversary, the company gave more than $500,000 in furniture and services to families in need. A total of 50 underprivileged families were chosen to receive new furniture for their home. "Many of these families had extremely deteriorated living conditions," he says. "In fact, most had never had new furniture before, and it was really rewarding for us to help them change their lives."
Since being diagnosed with Multiple Sclerosis, Rocco Mangel of South Florida-based Rocco's Tacos & Tequila Bar, has made it his mission to be a voice for the disease, as well as other causes. In the past year alone, he's helped raise over $500,000 for the National MS Society, and more than $250,000 for breast cancer research through the restaurants. "This year, one of my dogs was diagnosed with cancer," he says. "My 4-year-old daughter looked up at me and said 'Papa, you're going to fix Lucy, right?' And I said 'Why do you ask?'…and then she says: 'Because that's what you do, Papa, you help people and you fix things.' It was at that very moment that I realized how important it is to keep doing what I do, and to continue setting an example for my daughter and others."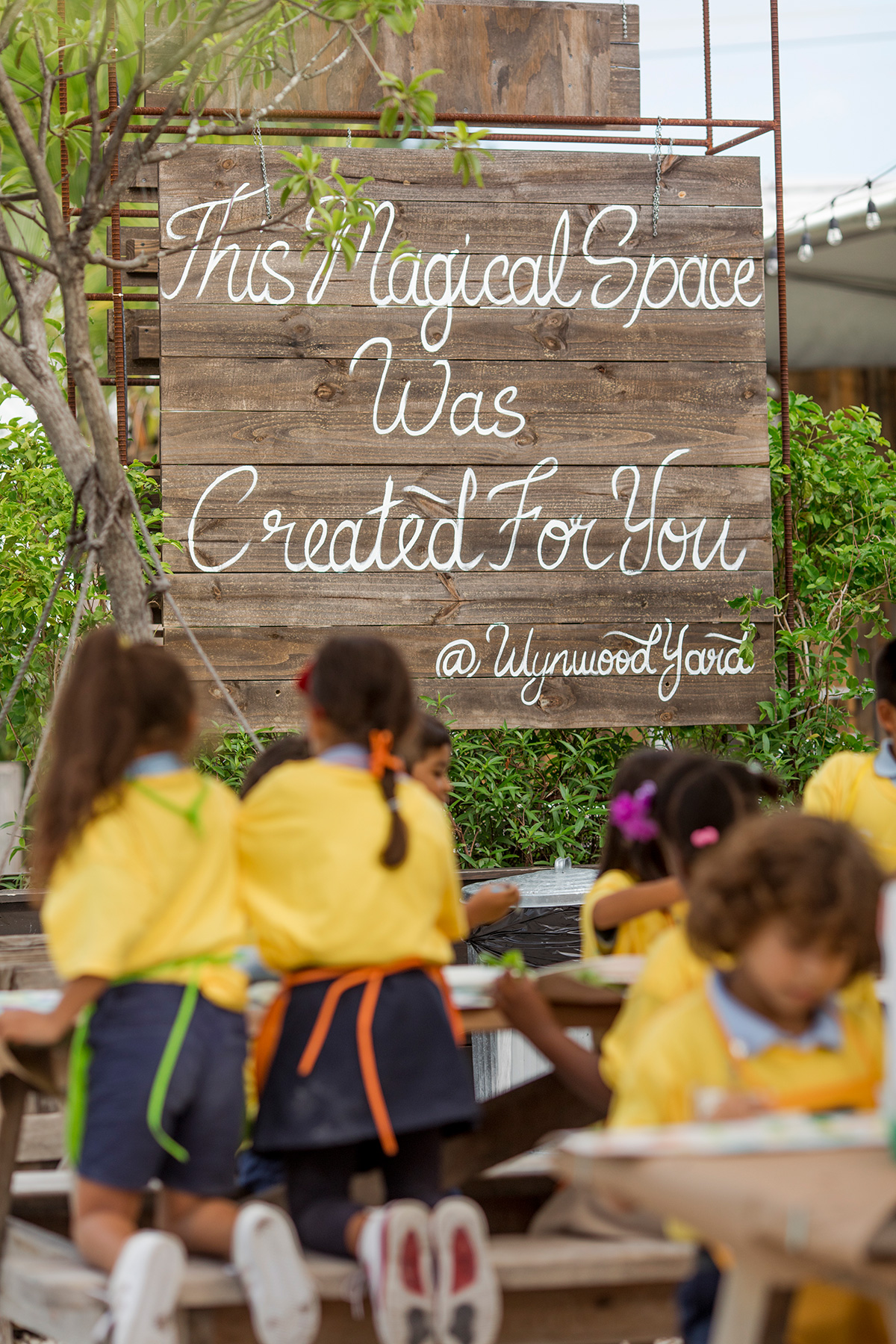 In another Miami tale, La Centrale's Executive Chef, Vincenzo Scarmiglia, and Co-Managing Partners Jacopo Giustiniani and Matthias Kiehm, along with sustainable gardening experts, invited 125 1st Graders from Greynold's Park Elementary School to plant their own seeds within Wynwood Yard's community garden to cultivate into an edible garden for the debut of the "Coltivando Il Domani" ("Cultivating Tomorrow") initiative. The children will reinvest the revenue from their produce into expanding their gardens and to purchase computers, books and art supplies, while developing their entrepreneurial spirit. Best of all, this is a decidedly replicable endeavor, just as the best projects are. And every little bit helps.