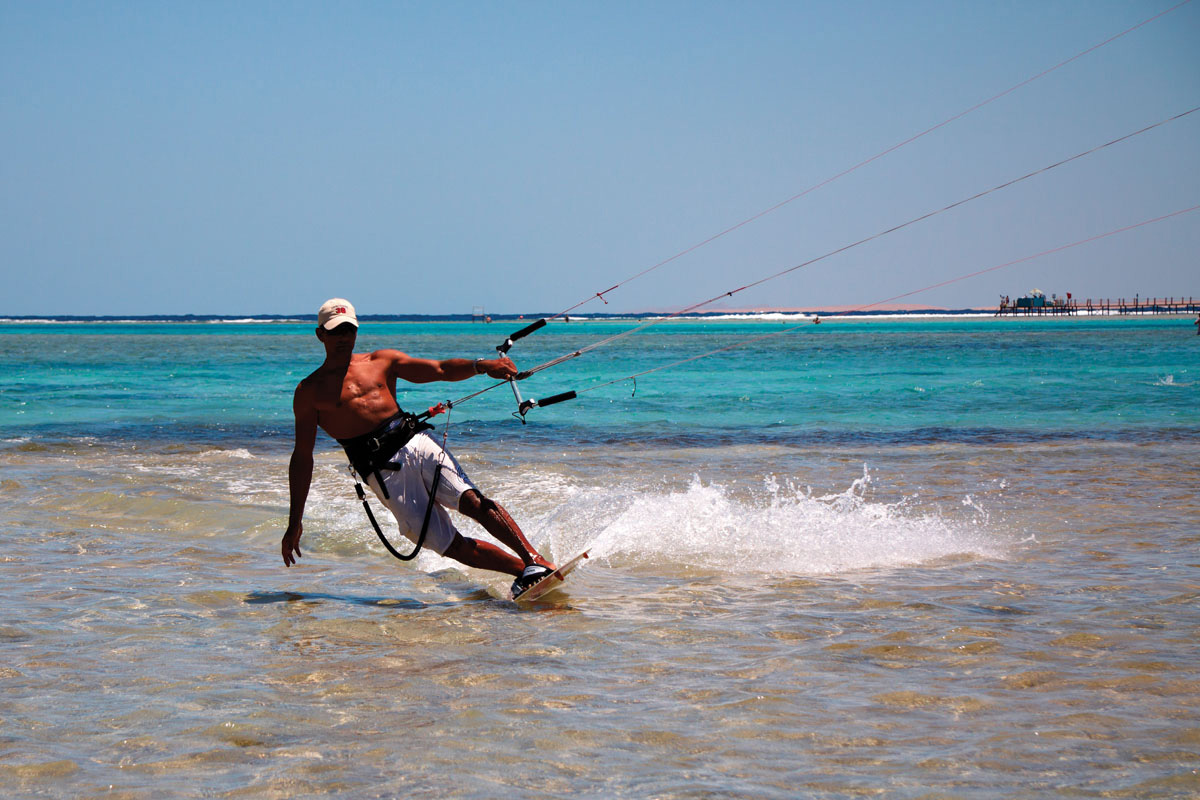 #1 High Speed
Adventure: Kiteboarding @ The Gulf
Why it's on the list: Skip along the waves as you enjoy this pulse-pounding, up-and-coming sport. This experience includes a full safety course and instruction.
$$$: $1,400 for private instruction
The 411: South Florida Kite Boarding; 85 Gulfstream Rd. # 308; Dania Beach; 954.536.7512; SouthFloridaKiteBoarding.com.
#2 Go Deep
Adventure: Scuba Diving @ Biscayne National Park
Why it's on the list: Strict limits on boat traffic help ensure gorgeously healthy reefs and a mind-blowing array of undersea life during a peaceful and beautiful diving experience.
$$$: $99, Certified Divers Only.
The 411: Biscayne Underwater; 9700 S.W. 328 St., Miami; 305.230.1100; BiscayneUnderwater.com.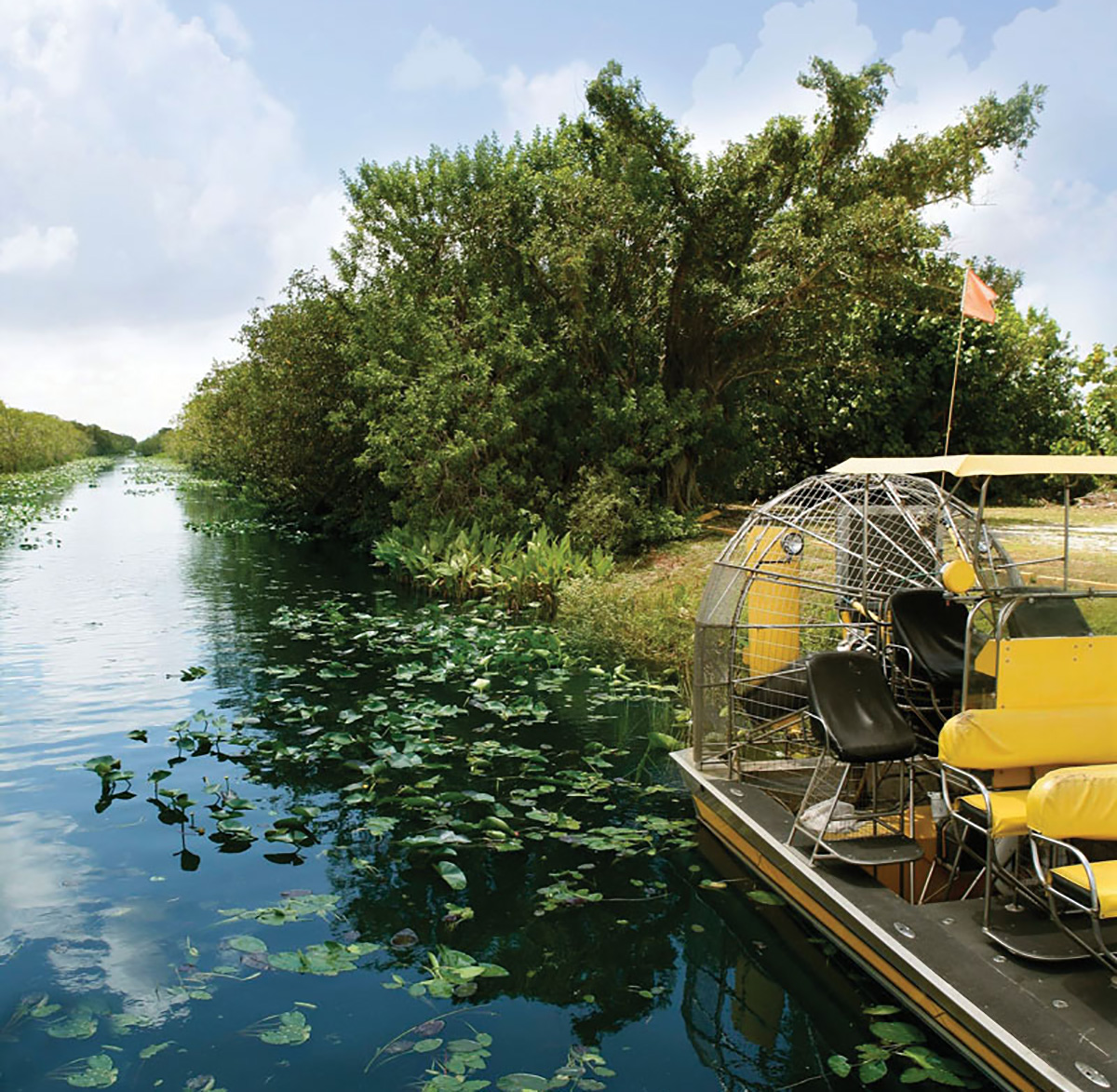 #3 Wild Ride
Adventure: Private Airboat Tour @ The Everglades
Why it's on the list: There's no better way to explore the remote beauty of The Everglades — and the fun of a high-speed ride on a 300 hp aluminum sled — like a private airboat tour.
$$$: $475 for 2 adults
The 411: Cypress Air Boats; Everglades City; 305.280.4812; CypressAirBoats.com.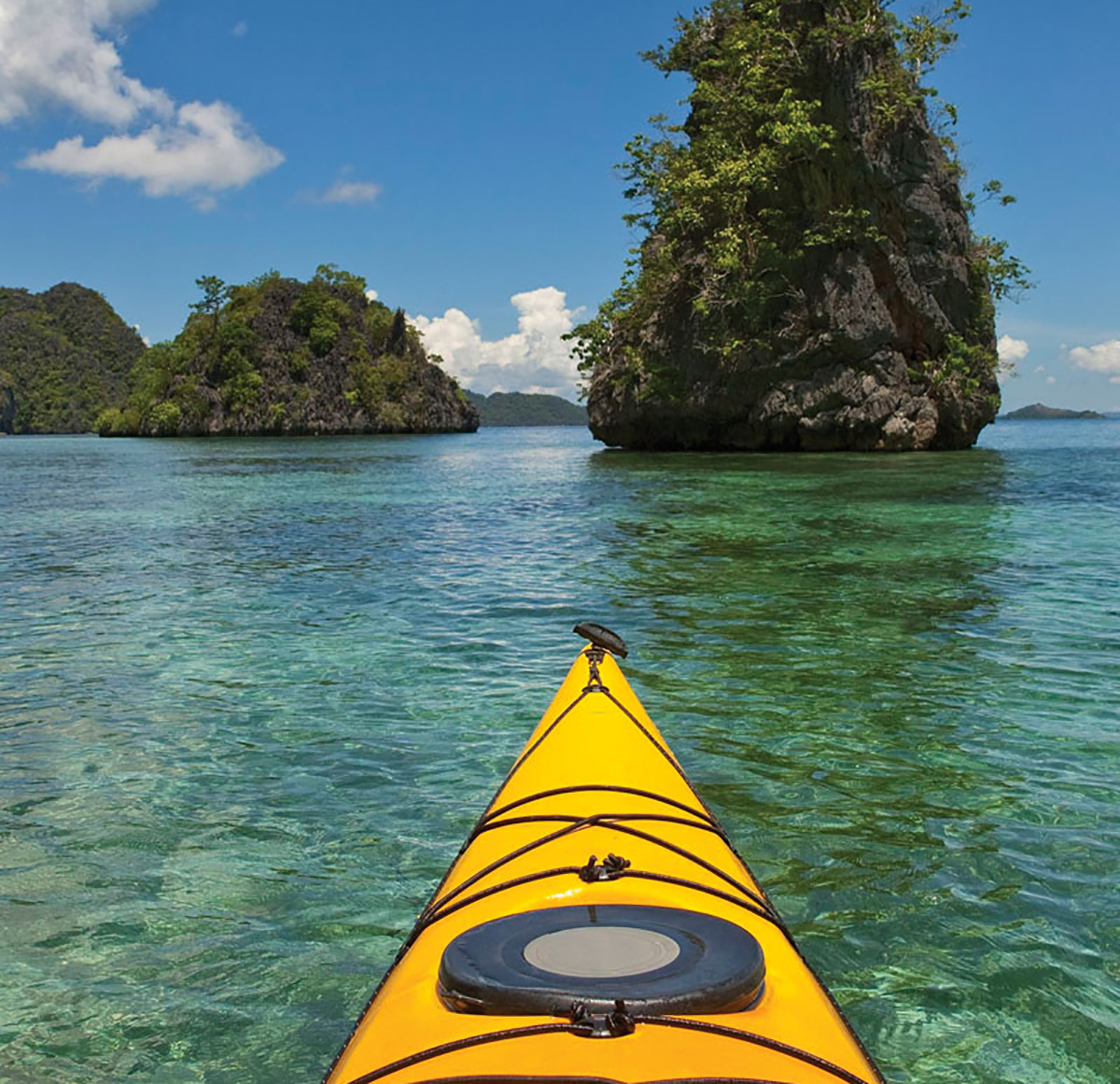 #4 Remote Exposure
Adventure: Week-Long Wilderness Kayak Trip
Why it's on the list: Paddle your way through some of Florida's most remote wildernesses without worrying about all the details.
$$$: $1,589.95 per person for 7 days, 6 nights. Shorter trips available.
The 411: Everglades Area Tours; PO Box 824; Chokoloskee Island; 800.860.1472; EvergladesAreaTours.com.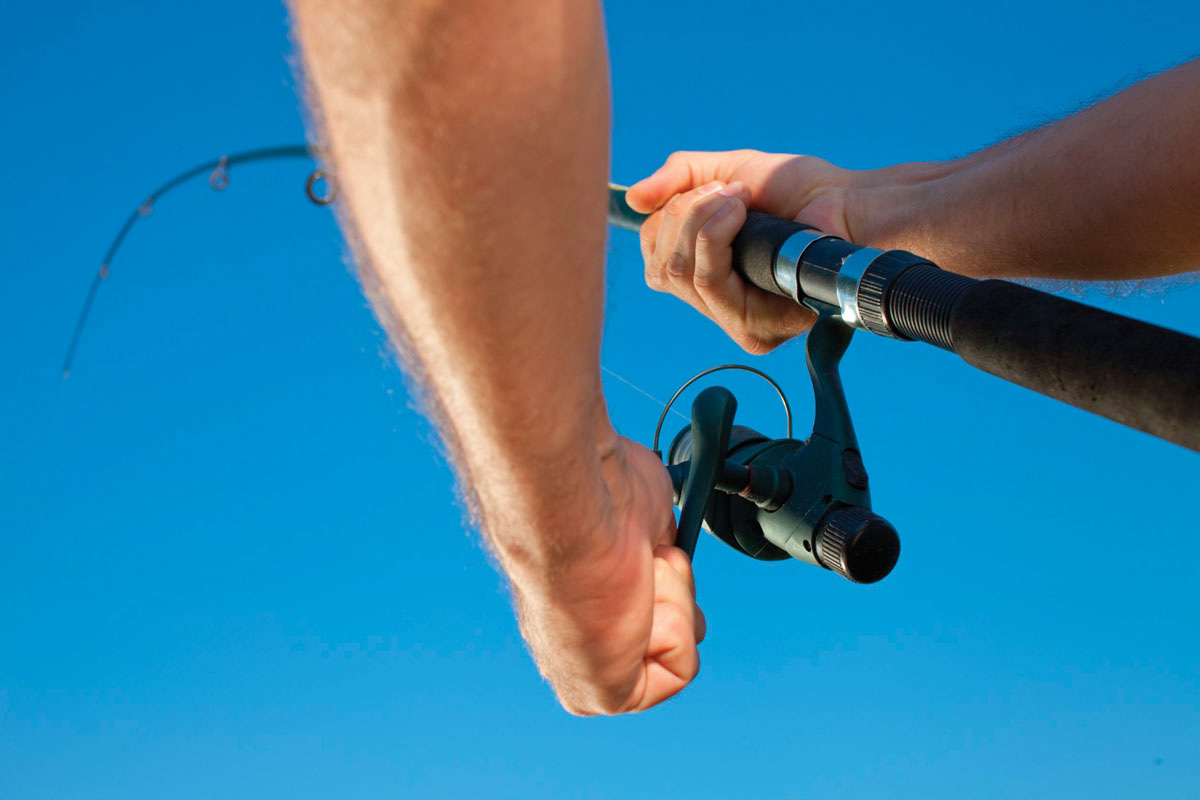 #5 Bass Snagger
Adventure: Fishing For Amazon Peacock Bass
Why it's on the list: The peacock bass has been described as "smallmouth bass on steroids" and can only be found in Florida, Hawaii and Brazil.
$$$: $350 for a full-day excursion
The 411: South Florida Bass Fishing; 201 S.W. 125th Ave., Plantation; 954.445.1811; SouthFloridaBassFishing.net.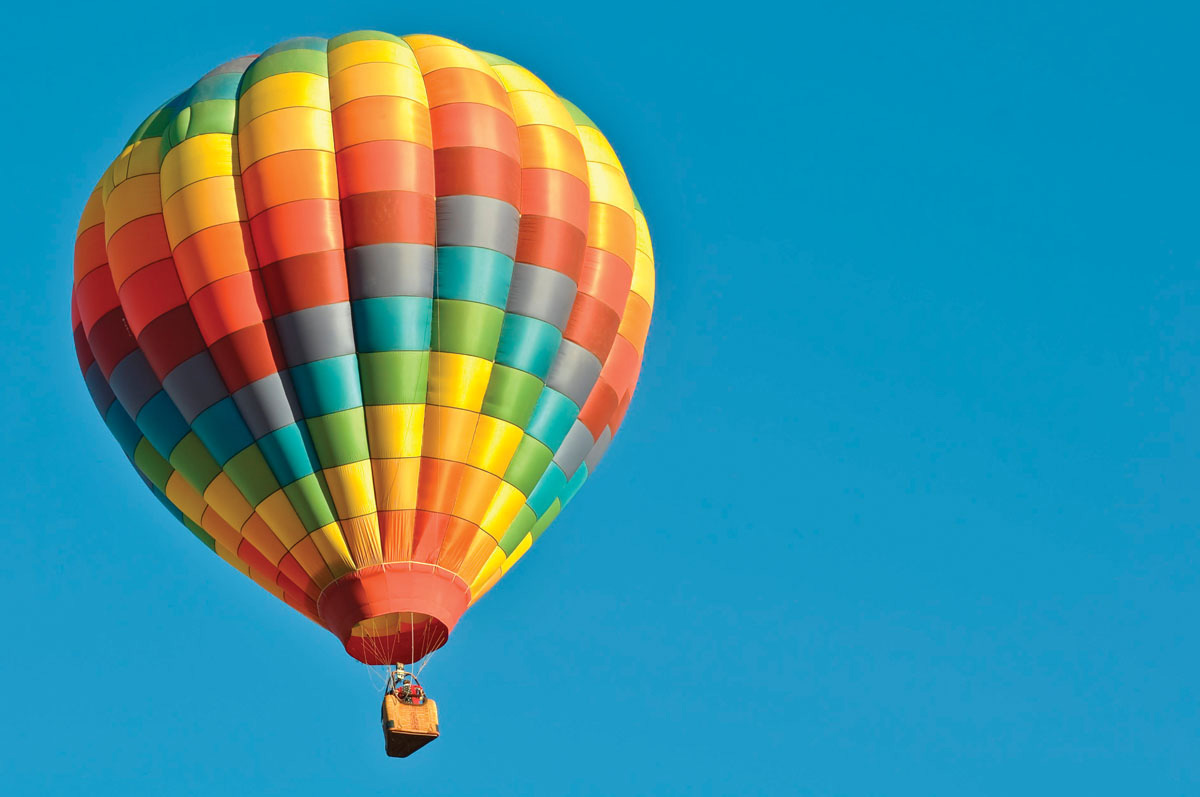 #6 High Skies
Adventure: Hot-Air Balloon Ride Over Orlando
Why it's on the list: Soak up the beauty of the Central Florida landscape while indulging in the quiet, serene experience of a hot-air balloon ride. This is a great way to recover from those Disney World lines!
$$$: 185 per person
The 411: Thompson Aire; 13825 Avalon Rd.; Kissimmee; 407.421.9322; ThomsponAire.com.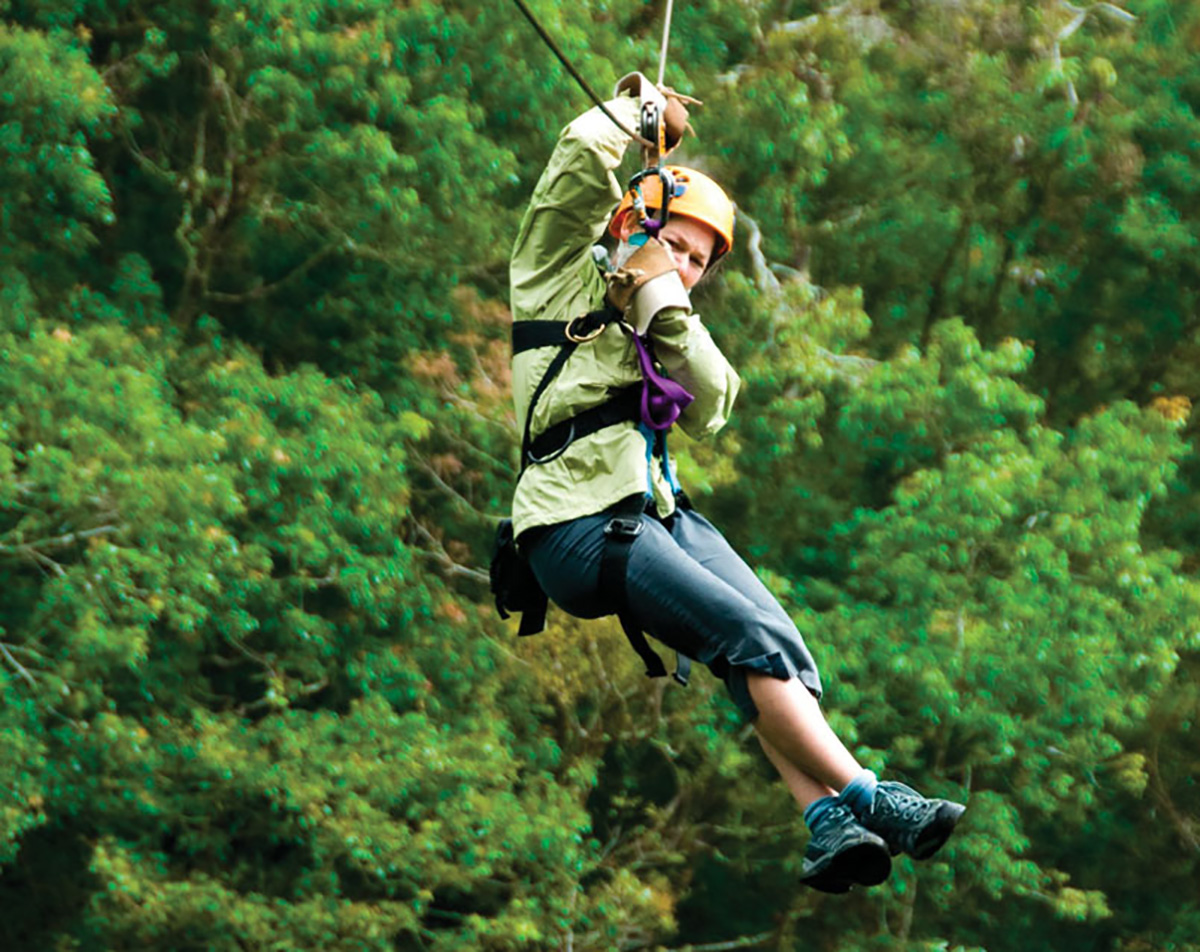 #7 Zip It
Adventure: Zipline Safari Over The Florida Wilds
Why it's on the list: You really have to ask? Glide through the wilderness via zipline for 2.5 hours, reaching speeds of up to 25 mph and heights of 55 feet. They even have Moonlight Tours available!
$$$: $85 per person
The 411: Florida EcoSafaris; 4755 N. Kenansville Rd., St. Cloud; 407.957.9794; FloridaEcoSafaris.com.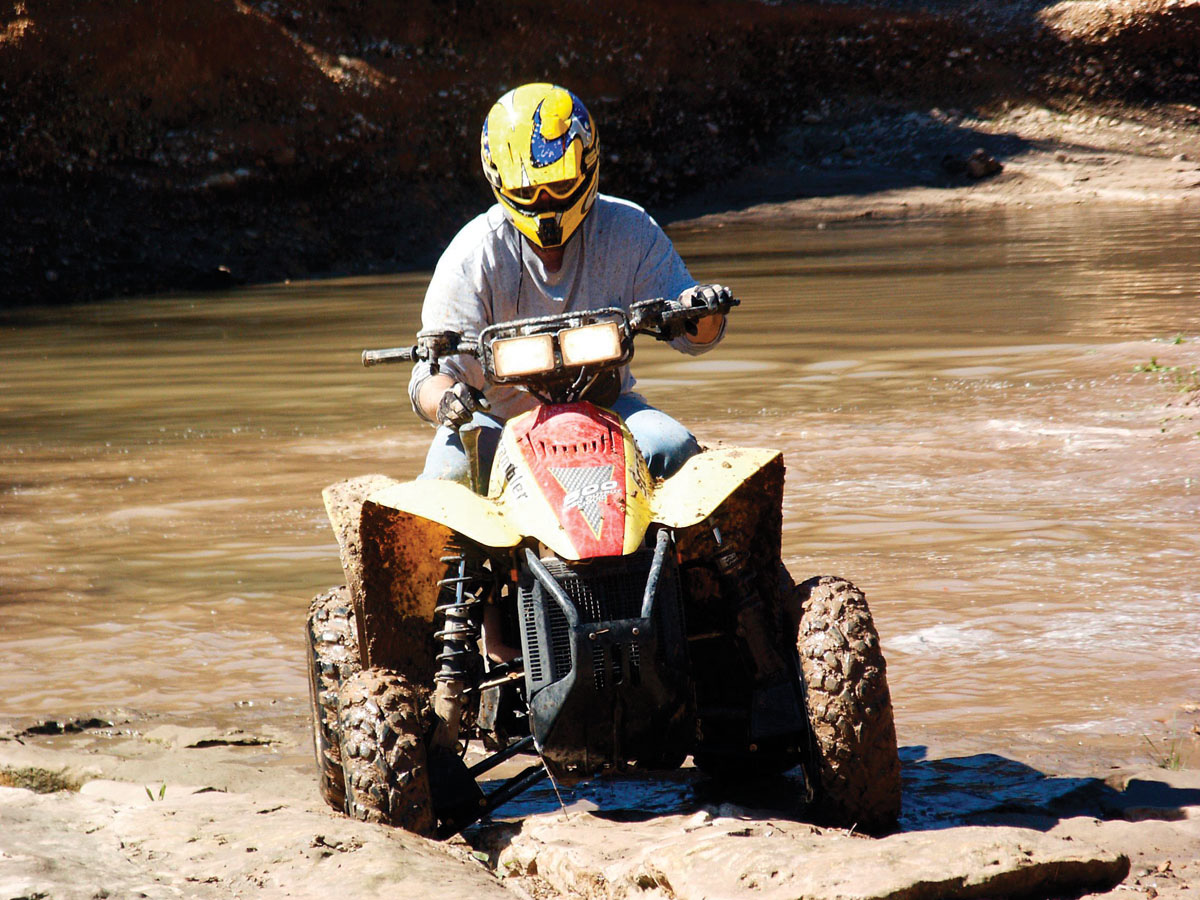 #8 Dirt Buster
Adventure: Off-Road ATV Touring
Why it's on the list: Get muddy the most fun way imaginable with these Central Florida extreme ATV tours, with levels from beginner to extreme.
$$$: $65 for 2.5-hour ATV Experience
The 411: Revolution: The Off-Road Experience; 4000 State Rd. 33, Clermont; 352.400.1322; RevolutionOffRoad.com.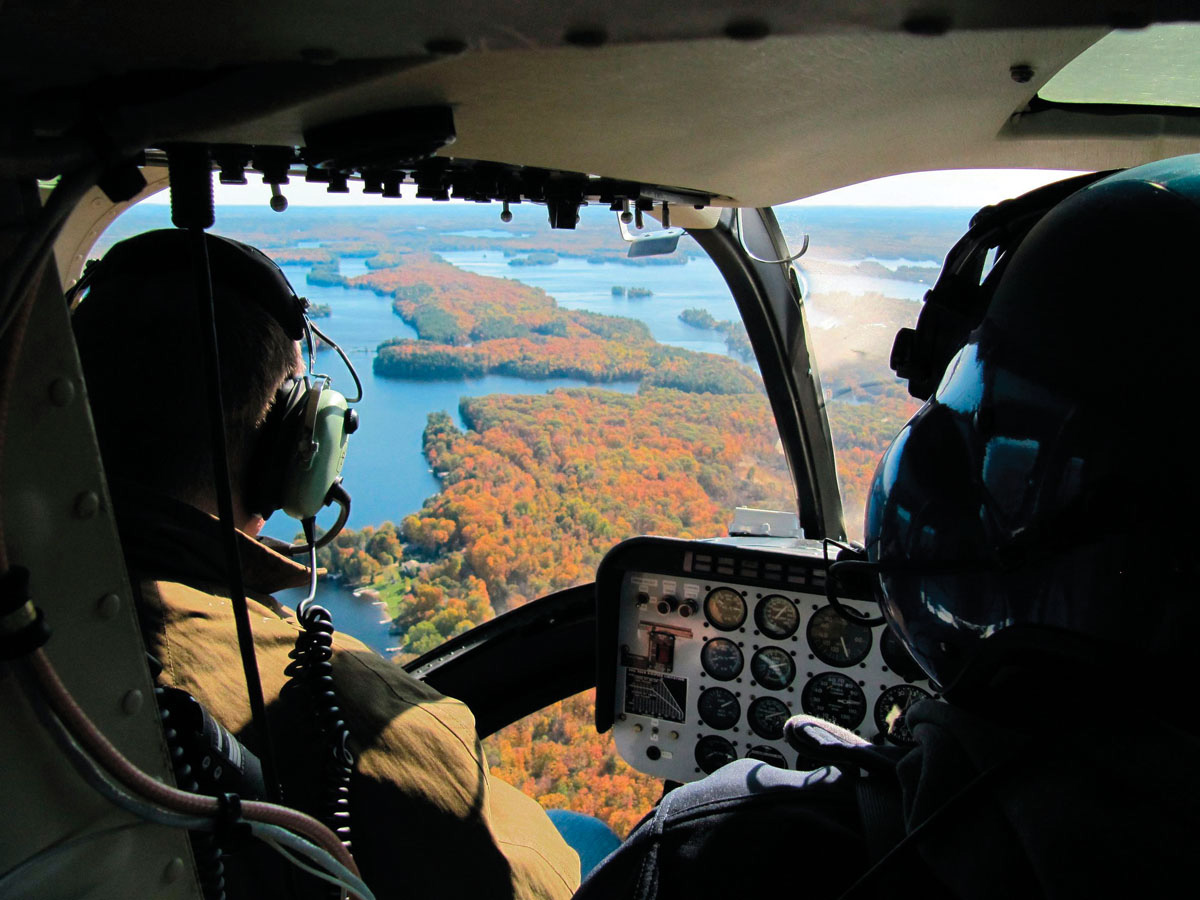 #9 War Games
Adventure: Fly An Authentic Historic Military Plane
Why it's on the list: This isn't a videogame. Fly an actual WWII-era North American T-6 Texan fighter-trainer and get your hands on a true piece of history.
$$$: $740 per 60-minute flight
The 411: Warbird Adventures Inc; Kissimmee Gateway Airport, 233 N. Hoagland Blvd., Kissimmee; 407.870.7366; WarbirdAdventures.com.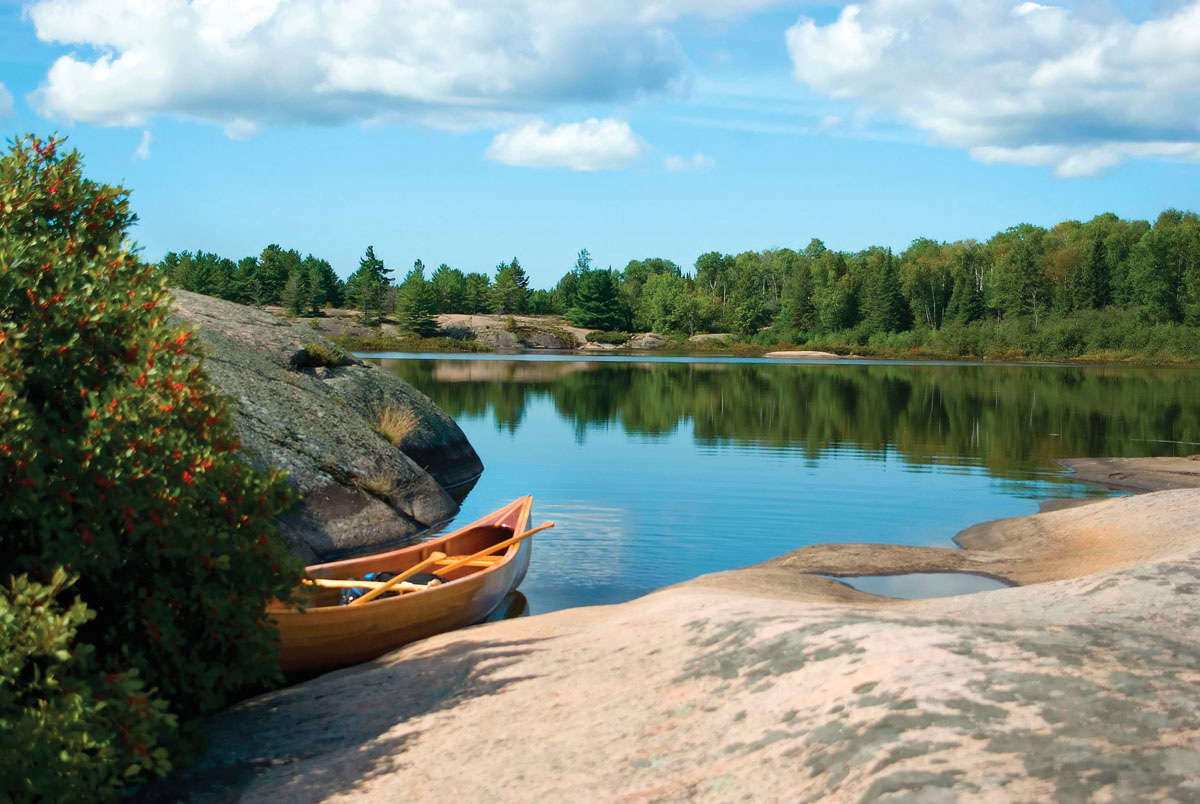 #10 Roughing It
Adventure: Canoeing @ Ocklawaha River
Why it's on the list: The Ocala National Forest is a stunning and unique environment of cypress, swamp maple and sable palms. Paddle and camp your way through this cool, quiet wilderness.
$$$: $97 for overnight camping canoe trip
The 411: Ocklawaha Canoe Outpost & Resort; 15260 N.E. 152nd Place, Ft. McCoy; 866.236.4606; OutpostResort.com.
#11 Wild Side
Adventure: Wildlife Sighting @ Paynes Prairie
Why it's on the list: With more than 270 species of birds, plus alligators, snakes, bison and even a couple herds of wild horses, the trails at Paynes Prairie are a true nature-lover's dream.
$$$: $6 per vehicle
The 411: Paynes Prairie State Park; 100 Savannah Blvd.; Micanopy; 352.466.3397; FloridaStateParks.org/PaynesPrairie.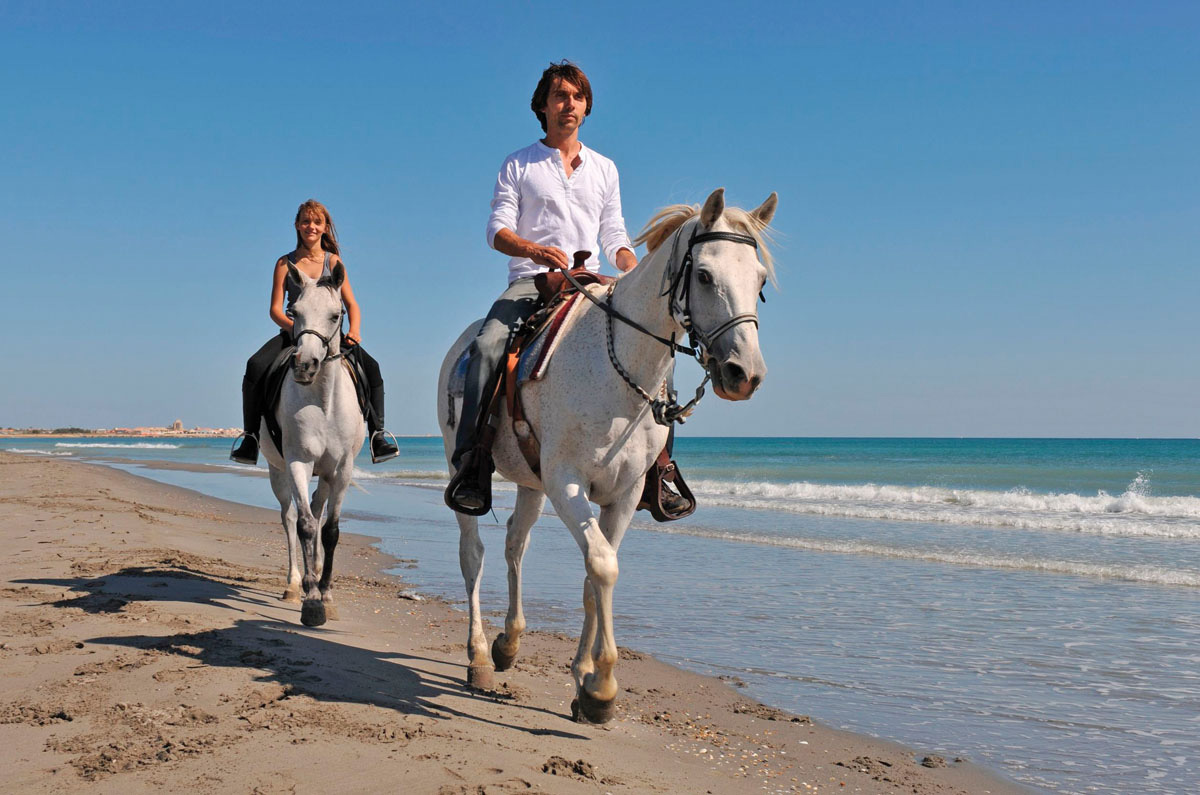 #12 Beach Explorer
Adventure: Seaside Horseback Ride @ Amelia Island
Why it's on the list: Amelia Island boasts Florida's only state park that allows horseback riding on the beach.
$$$: $60 for one-hour guided ride
The 411: Kelly Seahorse Ranch; Amelia Island Park; 7500 First Coast Hwy., Amelia Island; 904-491-5166; KellyRanchInc.com.
#13 Going Deep
Adventure: Cave Diving @ Florida's Freshwater Springs
Why it's on the list: There's nothing as remote and mysterious as an underwater cave. Learn how to explore them safely.
$$$: $1,200
The 411: Aquaspeleo; 21505 154th Circle, Live Oak; 386.776.1191; Aquaspeleo.com.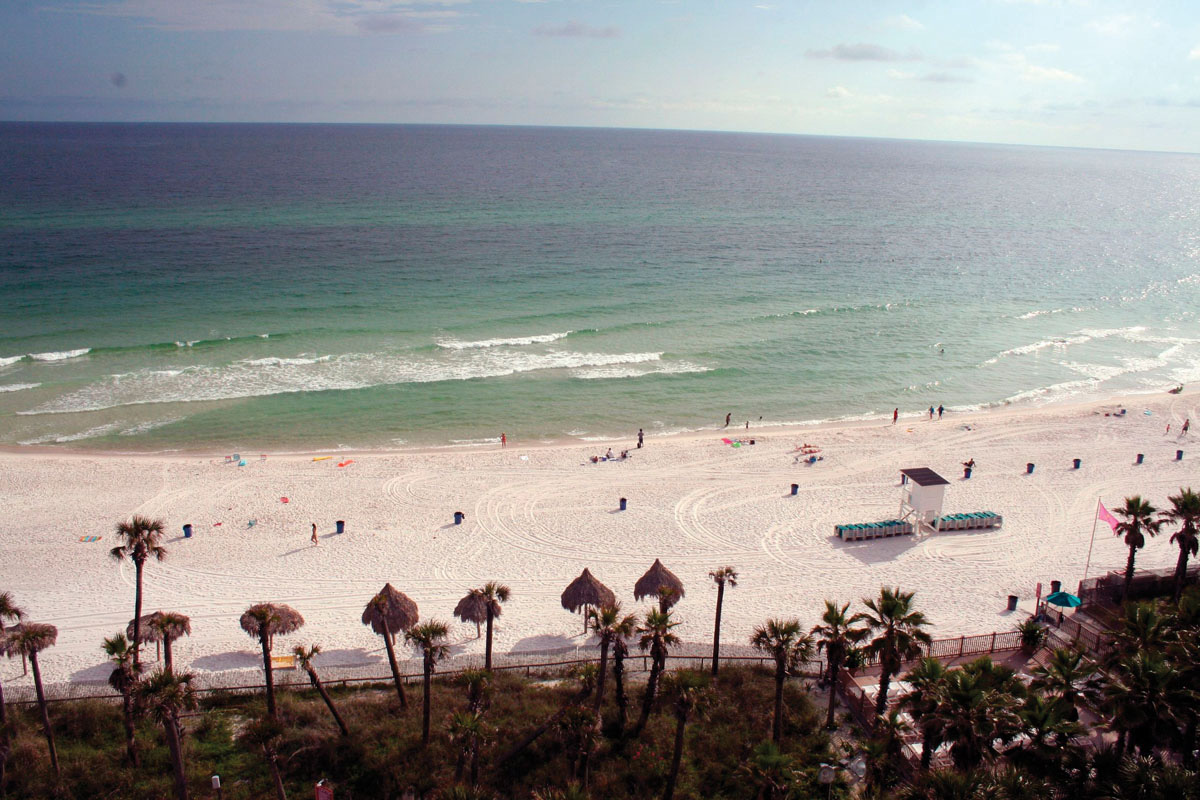 #14 Fly High
Adventure: Flying Boat Experience
Why it's on the list: Parasailing and jetskiing are cool. But nothing compares to this Zodiac-meets-Hang Glider.
$$$: Solo packages from $2,500
The 411: Gus's Incredible Flying Boats; 7319 South Lagoon Dr., Panama City; 850.866.3805; FlyingBeachBoat.com.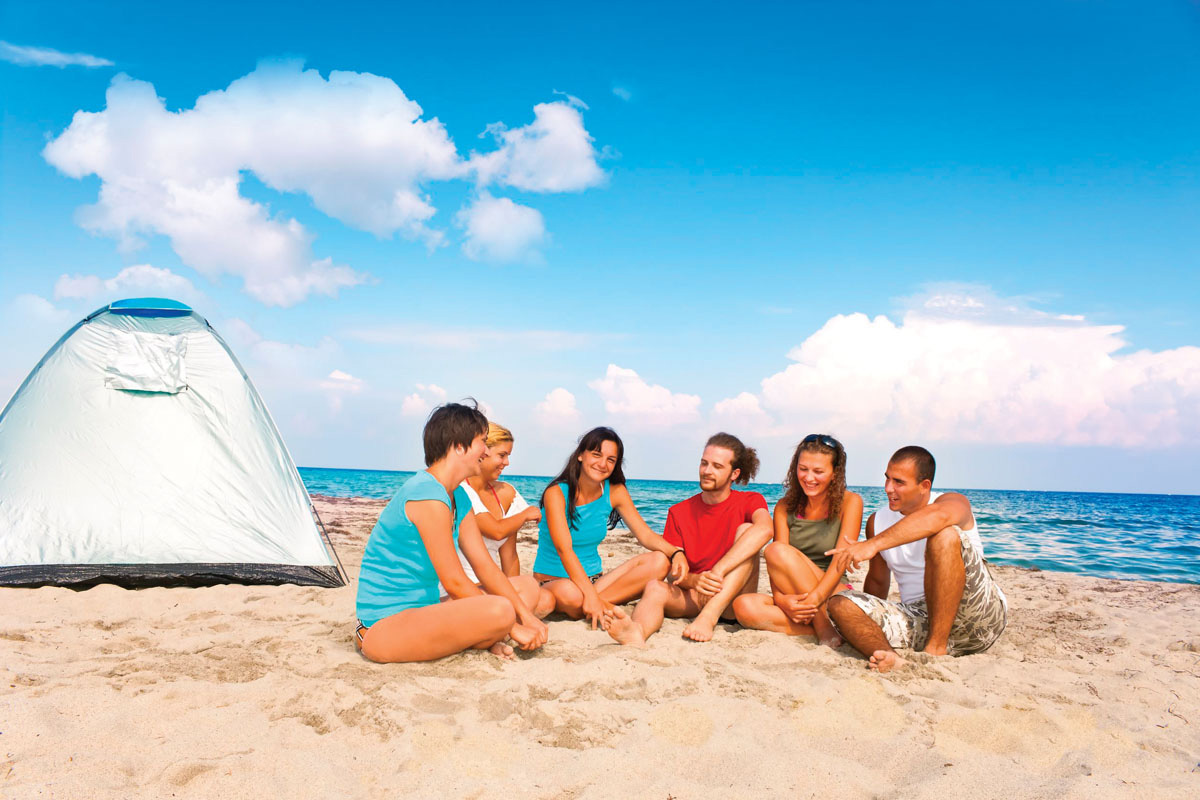 #15 Sea Swept
Adventure: Beaschside Overnight Camping
Why it's on the list: St. George Island consists of 9 miles of undeveloped beaches and dunes where you can camp out.
$$$: $24 per night…includes water and electricity
The 411: St. George Island State Park; 1900 E. Gulf Beach Dr.; 850.927.2111; FloridaStateParks.org/StGeorgeIsland.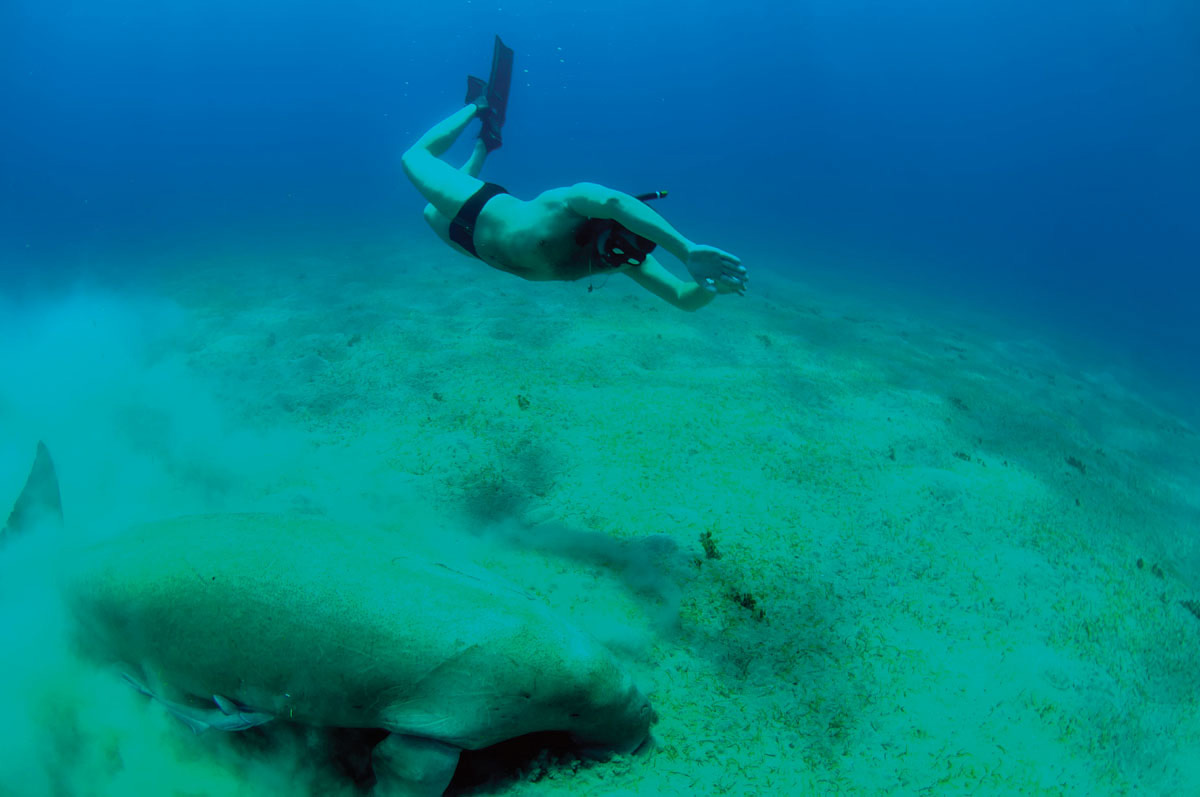 #16 Up Close
Adventure: Manatee Swim near Crystal River
Why it's on the list: These endangered mammals are also some of the friendliest and most social creatures on the planet. Birds Underwater offers a rare opportunity to get up-close and personal.
$$$: $35
The 411: Birds Underwater; 320 N.W. Hwy. 19; Crystal River; 352.563.2763; BirdsUnderwater.com.
#17 Easy Rider
Adventure: Tubing @ Coldwater River
Why it's on the list: Paddling is for people who like work. Enjoy the beauties of the Coldwater River the easy way, going with the flow on a tube.
$$$: $18 per person
The 411: Adventures Unlimited; 8974 Tomahawk Landing Rd.; Milton; 850.623.6197; AdventuresUnlimited.com.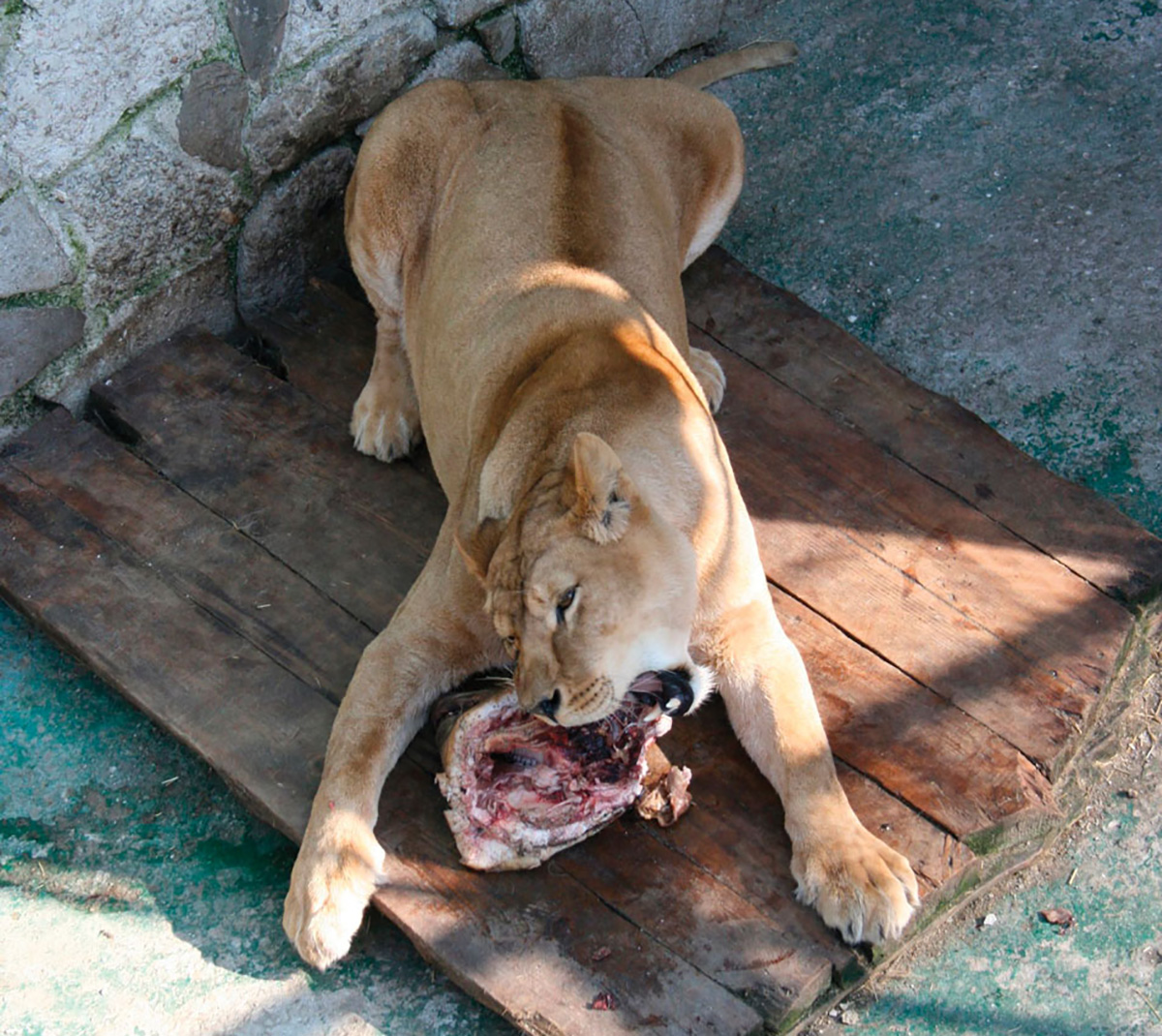 #18 Ferocious Felines
Adventure: The Keeper Tour @ Big Cat Rescue
Why it's on the list: Enjoy a unique opportunity to get very close to one of the world's most dangerous cats. Not for the weak-kneed.
$$$: $110 per person
The 411: Big Cat Rescue; 12802 Easy St.; Tampa; 813.920.4130; BigCatRescue.org.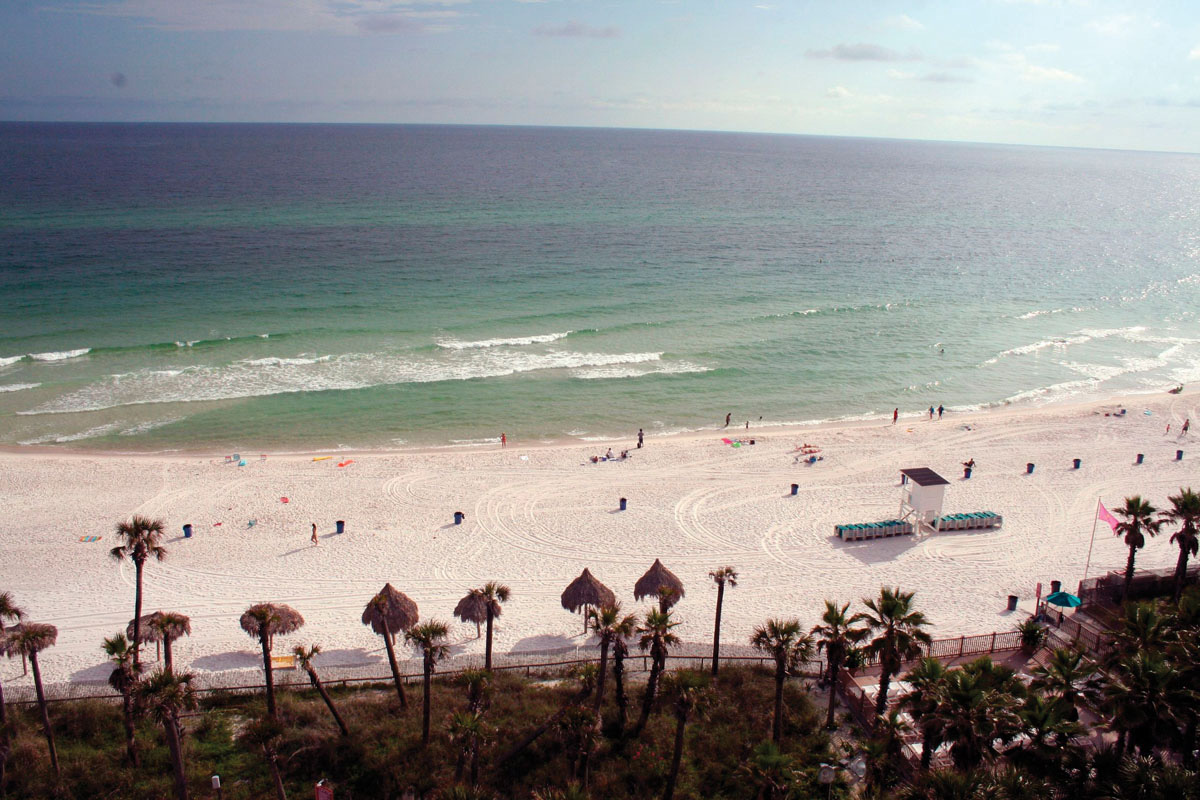 #19 Shell Seekers
Adventure: Shelling Cruise @ Outer Islands
Why it's on the list: Sanibel & Captiva Islands are famous for their shells, but can get pretty picked over. Get the best finds by taking a boat to the gorgeous outer islands.
$$$: $55 per person
The 411: Adventures In Paradise; 14341 Port Comfort Rd.; Fort Myers; 239.472.8443; AdventuresInParadiseInc.com.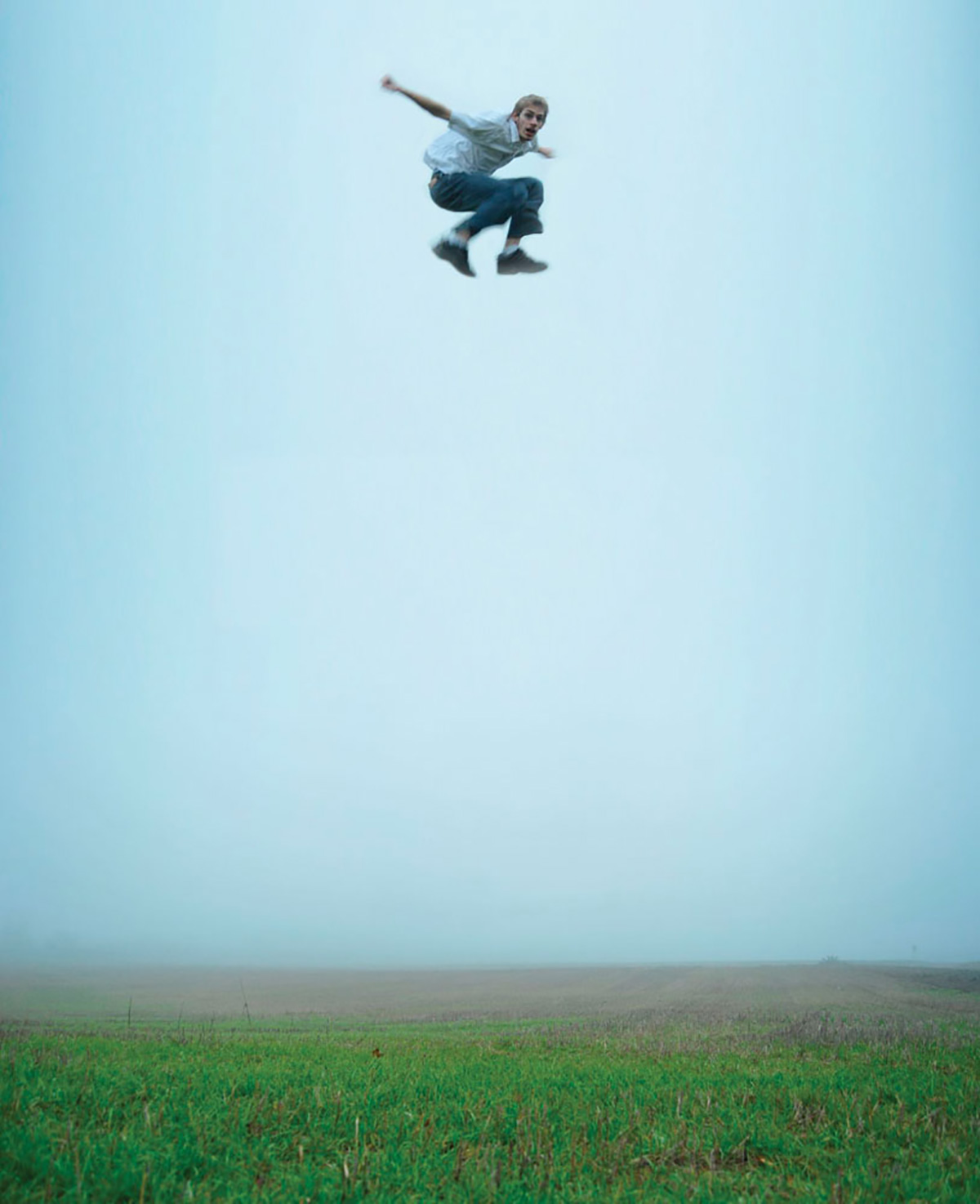 #20 Outer Limits
Adventure: Zero G Space Training @ Tampa Bay
Why it's on the list: Pulling the right flight maneuvers can bust the effects of gravity, giving you an exhilarating "Zero G" experience for half the cost of a traditional zero-gravity flight.
$$$: $2,500
The 411: Incredible Adventures; 6604 Midnight Pass Rd; Sarasota; 800.644.7382; Incredible-Adventures.com.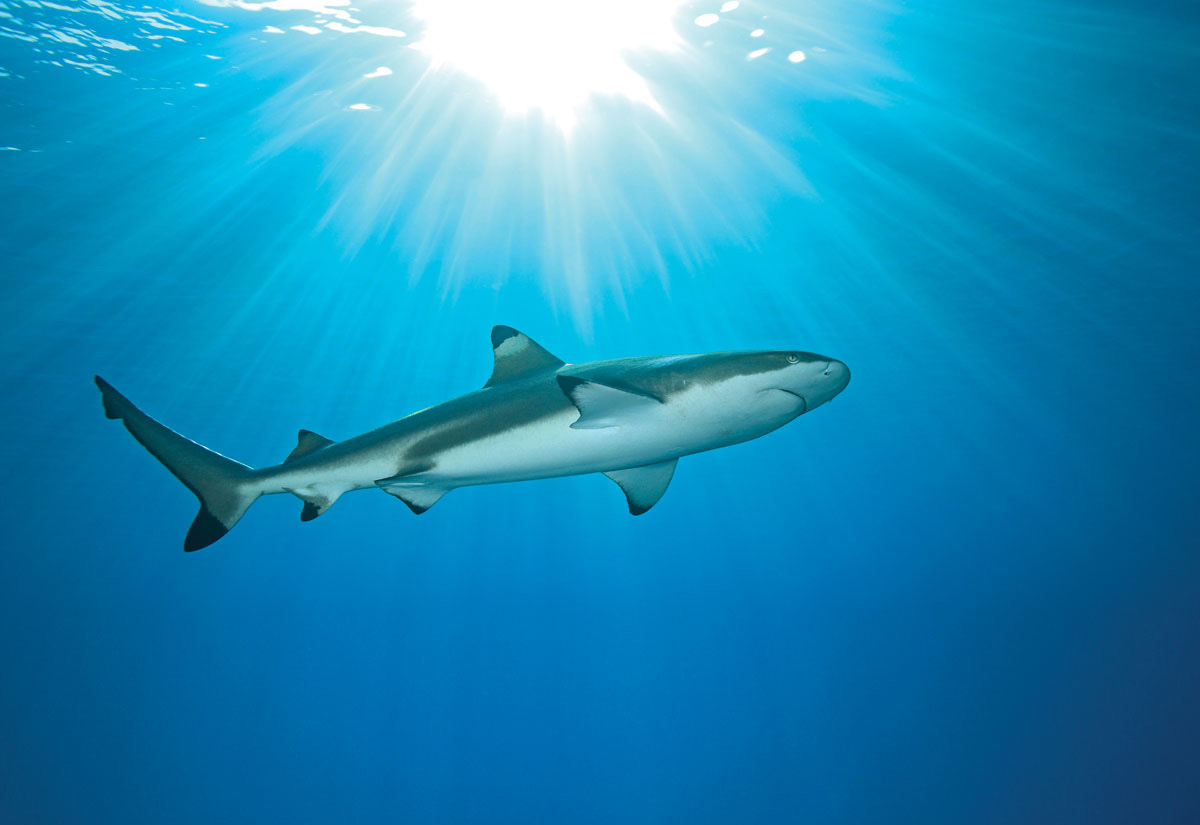 #21 Big Bite
Adventure: Shark Fishing @ The Florida Keys
Why it's on the list: Fishing is exciting. It's even more thrilling when the catch you're reeling in would rather be catching you. Trust us — you won't need a bigger boat.
$$$: $550 for 4 hours
The 411: Sea Squared Charters; 1410 Overseas Hwy., Marathon; 305.743.5305, SeaSquared-Charters.com.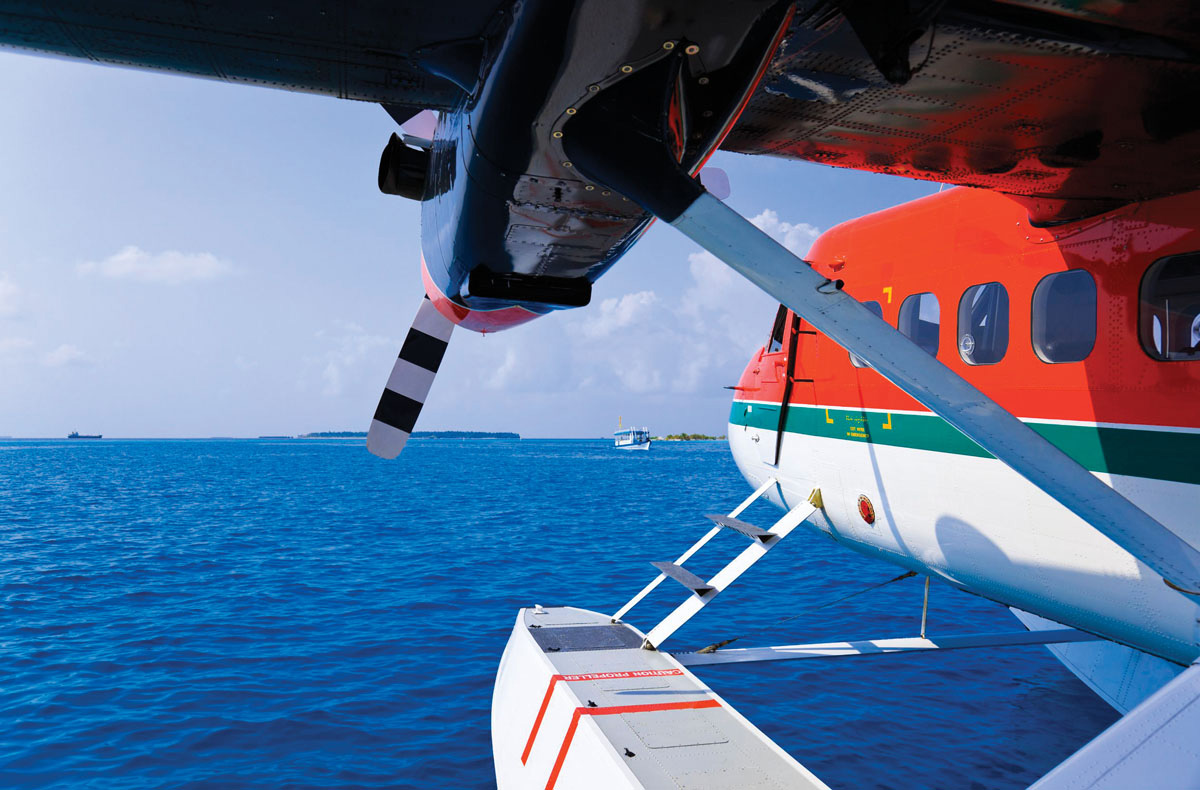 #22 Aerial Delight
Adventure: Seaplane Trip @ Dry Tortugas
Why it's on the list: You won't have to worry about beating the crowds on the beaches of the Dry Tortugas, 70 miles from Key West. Travel by seaplane to spend more time exploring.
$$$: $435 for full-day excursion
The 411: Key West Sea Plane Charters; 3471 S. Roosevelt Blvd., Key West; 305.293.9300; KeyWestSeaPlaneCharters.com.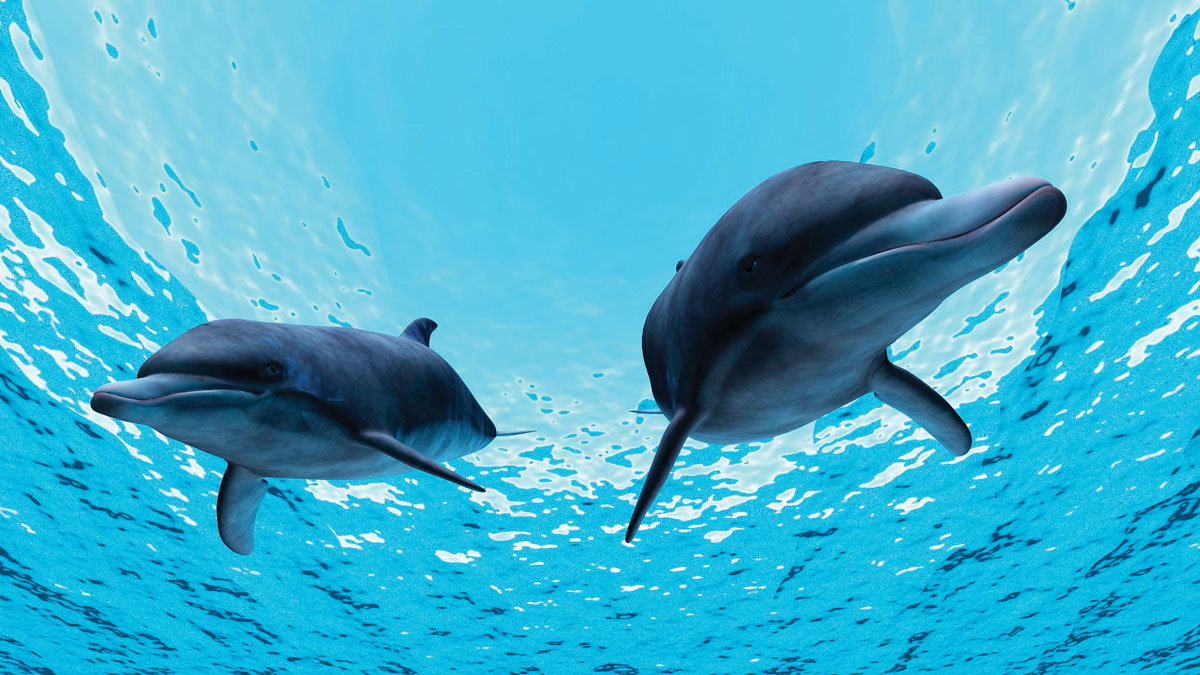 #23 Dolphin Lover
Adventure: Trainer For A Day @ Dolphin Research Center
Why it's on the list: See everyone's favorite sea mammals like never before — from deep-water encounters to playing favorite dolphin games.
$$$: $650 per person
The 411: Dolphin Research Center; 58901 Overseas Hwy.; Grassy Key; 305.289.0002; Dolphins.org.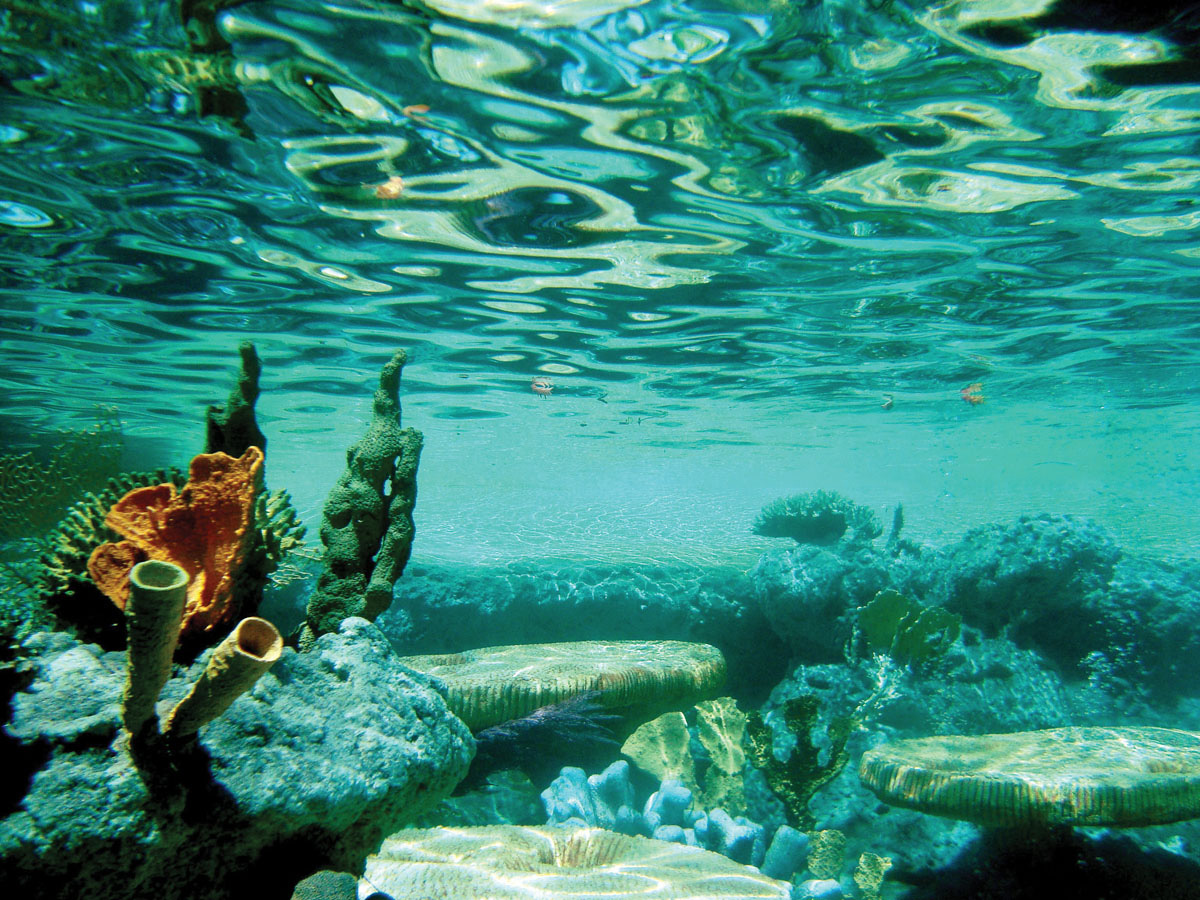 #24 Undersea Romance
Adventure: Ultimate Romantic Getaway Package @ Jules' Undersea Lodge
Why it's on the list: A cozy room with a retro-'70s vibe that you scuba-dive to get into. No need for a "Do Not Disturb" sign.
$$$: $1,395 per night
The 411: Jules' Undersea Lodge; 51 Shoreland Dr., Key Largo; 305.451.2353; JUL.com.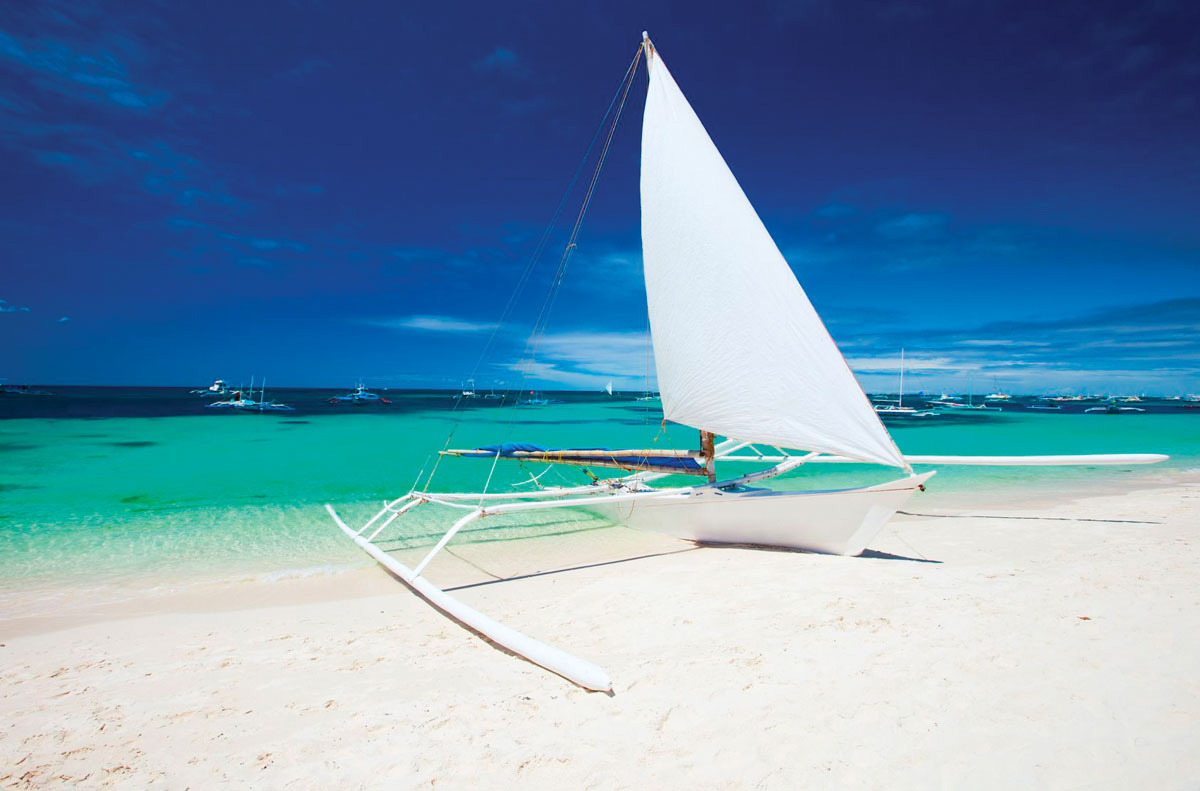 #25 The Unwinder
Adventure: Sail The Entire Florida Keys
Why it's on the list: There's no better way to explore the beauty of The Florida Keys than by sea. With a full crew and on-ship catering, all you'll have to do is sit back and enjoy the view.
$$$: Prices vary depending on boat and additional options
The 411: Water Fantaseas; 801 Brickell Bay Dr., #470; Miami; 305.531.1480; WaterFantaseas.com.