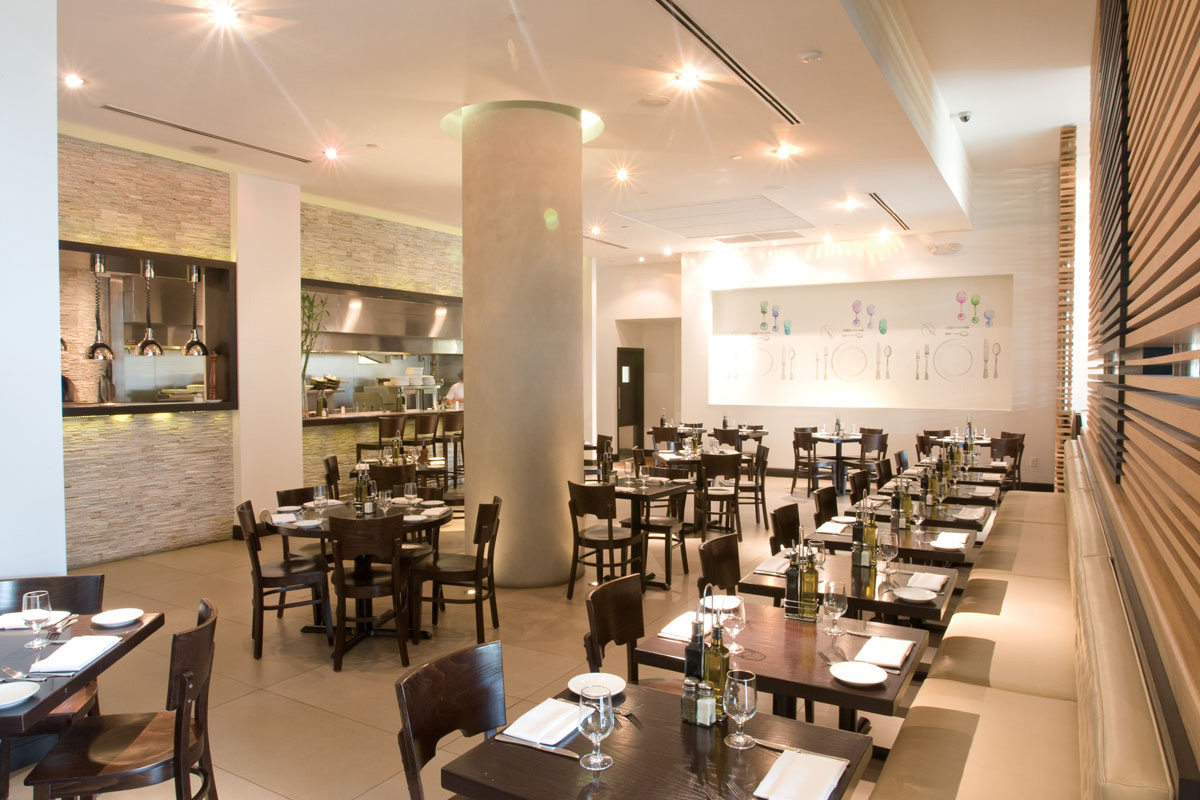 Forget everything you thought you knew about classic Italian food and retreat to Zucchero Ristorante Bistro, where Joao Oliveira, Executive Chef and Restaurateur, has crafted a dining experience unlike any other. From New York to Washington D.C. to Palm Beach, Oliveira has opened eight restaurants, all with the same Italian flair found at his latest brainchild, Zucchero Ristorante Bistro. Recently celebrating its one-year anniversary, Zucchero offers fine Italian cuisine with an inventive twist.
From creating the menu, to the staffing, management and other duties as assigned, Oliveira built the restaurant from the ground up, bringing to the area yet another crowd-pleasing eatery. "I have always been very fond of The Roads/Brickell area," says Oliveira, who is also owner of Brickell sister venues Tutto Pizza and Tutto Pasta. "It's a great location with plenty of access."
Just a few blocks west of the twin trattorias, Zucchero is located at 2525 SW 3rd Ave. and features indoor and outdoor seating with clean and minimalistic décor that adds to the trendy, laid-back setting and friendly ambiance that's enjoyed by business professionals and families alike year-round. Decorated by Patricia Schenone-Oliveira and Chef Joao himself, it's a creative establishment that promises plenty of variety, great service and excellent food, of course.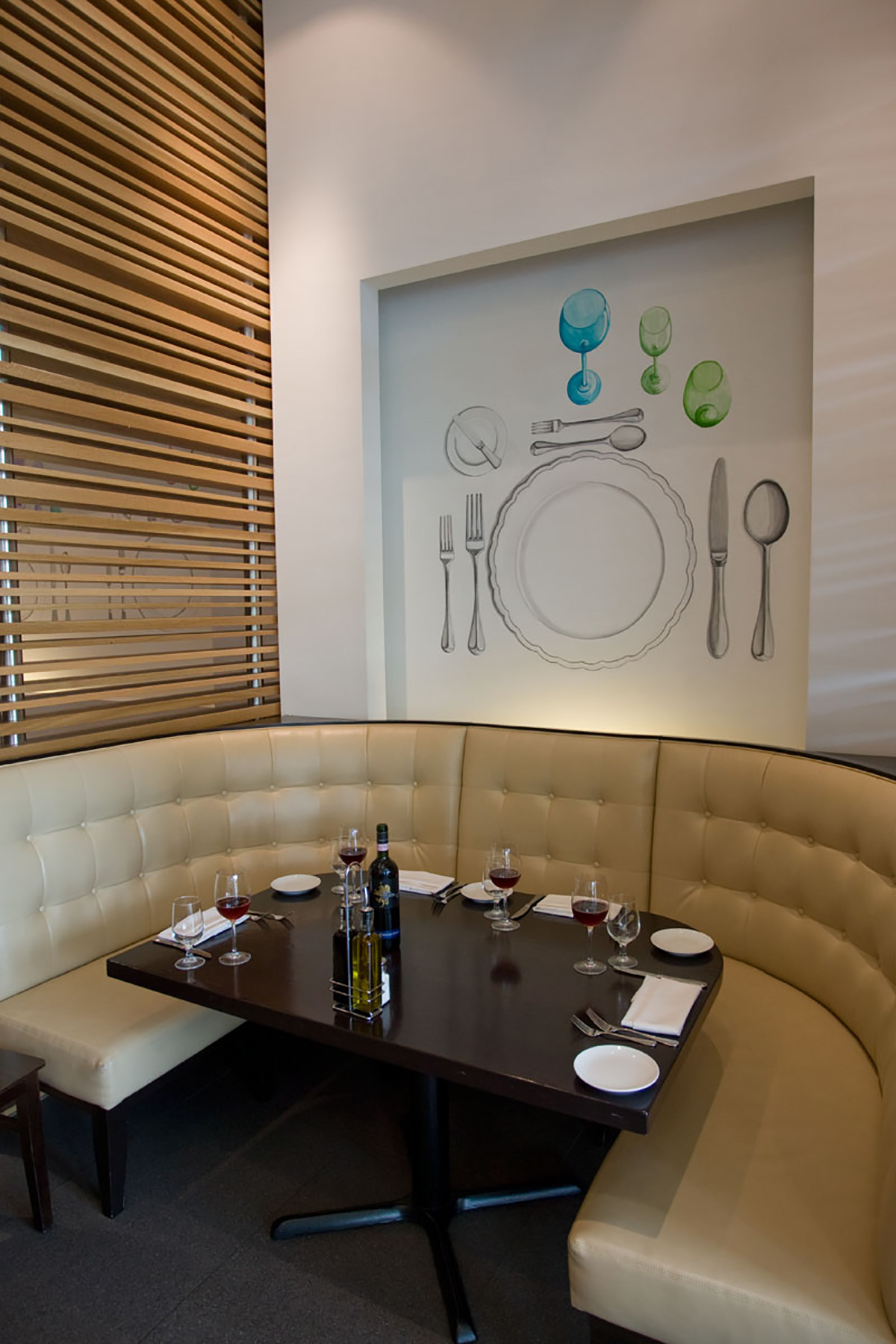 A native of Belo Horizonte, Brazil, Oliveira is the culinary mind behind the nuovo-Italian approach that features creative, yet simple dishes that are nothing short of succulent. Here is part of the twist: The cuisine at Zucchero features classic Italian flavors minus the cheesy, creamy and heavy menu selections sometimes associated with options at other places in the city. It's a healthier, much lighter approach that's backed by fresh, homemade items including the breads (including the delicious focaccia) and pasta.
Beginning with the appetizers, the Carpaccio di Polipo con Ceviche is a refreshing delicacy that awakens the palate with thin, fresh octopus topped with arugula and ceviche. Giving it a run for its money is the Carpaccio di Portobello, an item exclusive to Zucchero's menu. The Tuna Tartare remains a house favorite, with fresh chives, cherry tomatoes and sesame seeds wrapped with seedless cucumber and served over arugula salad with a touch of sesame oil dressing.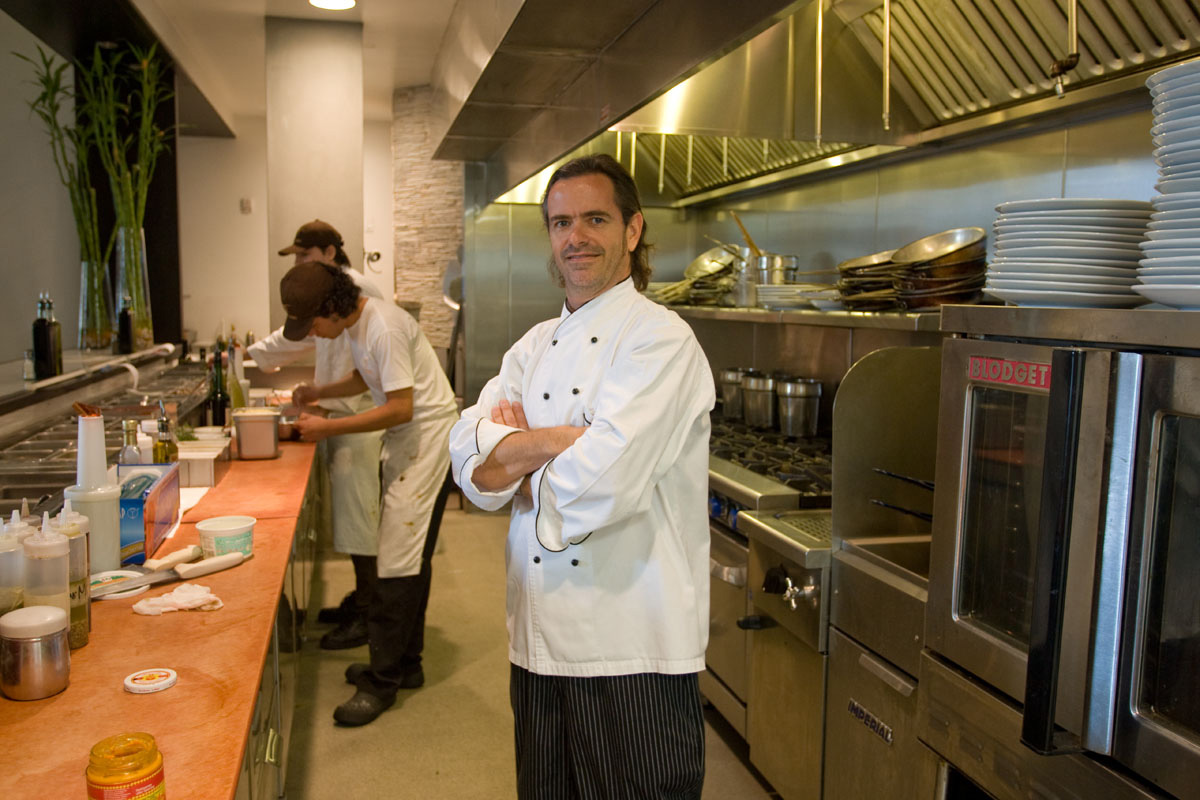 Moving on the hot appetizers, the Fritto Misto di Mare is a crispy combination of fresh seafood, including tender calamari. Equally delicious is the Soufflé di Carciofi, a light, airy and very flavorful commencement to any meal.
In keeping with its lighter approach, a selection of Zuppe e Insalate (soups and salads) graces the menu with an abundance of fresh fruit and vegetable varieties. Chef Joao suggests the Insalata di Spinaci, a refreshing blend of baby spinach, toasted almonds and goat cheese lightly tossed with passion fruit dressing. Equally amazing is the Insalata di Rucola, arugula, pears, Roquefort cheese and caramelized walnuts drizzled with balsamic vinegar and extra virgin olive oil.
Made daily at Oliveira's Brickell-based Tutto Pasta Factory, the pastas at Zucchero are definitely in a class all their own, starting with the Tartufiato Ravioli, a truffle ravioli, and the Spaghetti con Polpette di Kobe, a spaghetti pasta with Kobe beef meatballs in a tomato and basil sauce. Making the list of Chef Joao's personal signature dishes is the Ravioli Integrali, a homemade, whole-wheat ravioli stuffed with chicken, broccoli, ricotta and parmesan cheese in a mushroom demi-glace sauce. As should be expected from any truly delectable Italian eatery, the risotto is exquisite, particularly the Risotto Mantecato al Funghi, an Italian Arborio rice served with porcini mushrooms and truffle oil.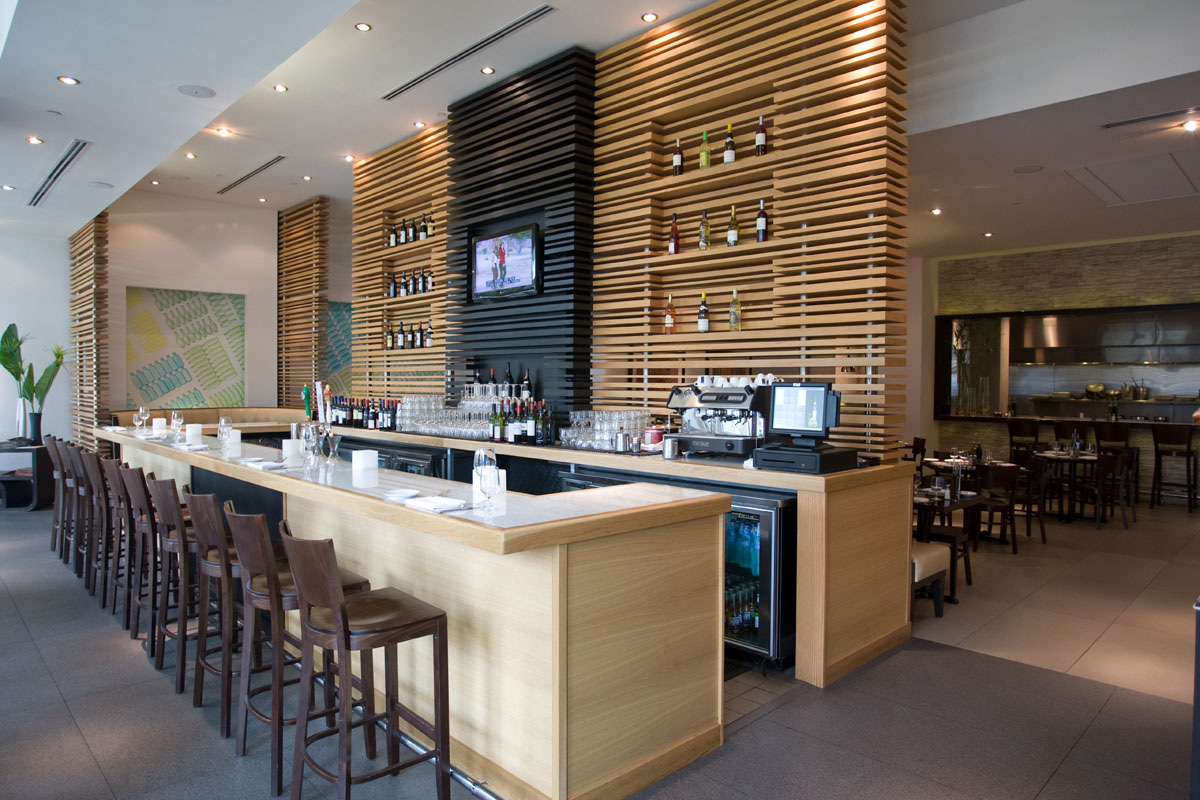 The main course menu features the finest cuts of Pollo, Manzo, e Vitelio (Chicken, Steak and Veal) as the star ingredients. Among the favorites are the Costine di Manzo, boneless short ribs cooked in Barolo wine sauce and paired with a side of risotto parmegiano, and the Costata alla Milanese, a 12-ounce portion of veal chop "Zucchero-style" — pounded, breaded and topped with fresh arugula salad. And, in keeping with traditions of the Mediterranean, the Baccala is a must.
The only thing sweeter than the gastronomic experience is dessert. From the traditional Tiramisu to the Soffiato di Cioccolato (a warm, flourless chocolate cake topped with vanilla ice cream), Zucchero spares no surprise. A patron favorite (and Chef Joao's) is the Soffiato di Guayaba, also a warm and flourless cake served with Vanilla ice cream. The Pave di Ananas, also on the Chef's special menu, is made of sweetened condensed milk mixed with cookies and pineapple, and topped with coconut shaves. How's that for a tropical twist?
Of all of the details and preparations that go into making a restaurant a success, Chef Jaoa doesn't lose sight of the most important element. "The essential ingredient is listening to the guests, and making sure that the service and food exceeds their expectations."
Reservations are not necessary, but are recommended, especially Wednesday through Saturday. Thursdays are famous for the Zucchero Pasta Tasting special, which features all of the bistro's pastas for $10.95 after 4 p.m. It is also Ladies Night, with complimentary hors d'oeuvres and cocktails for the girls to enjoy a night out. While you're at the bar, ask for a tasty Mojito made with Prosecco, and be sure to check out the wine selection, which features quality wines from all over the world. Regardless of your choice, you can always expect to have a great time. "Our crowd is very diverse. You'll see families, young professionals and our local neighbors stopping by for a quick bite or a simple coffee and dessert," says Chef Joao, who welcomes his patrons the same way the Brickell neighborhood has welcomed Zucchero, "with open arms." For more reservations, call 305.858.2525 or visit ZuccheroMiami.com.
On the menu
These must-try items are available on Chef Joao's special menu at Zucchero. Make sure to get a taste next time you stop in. You won't regret it, we promise.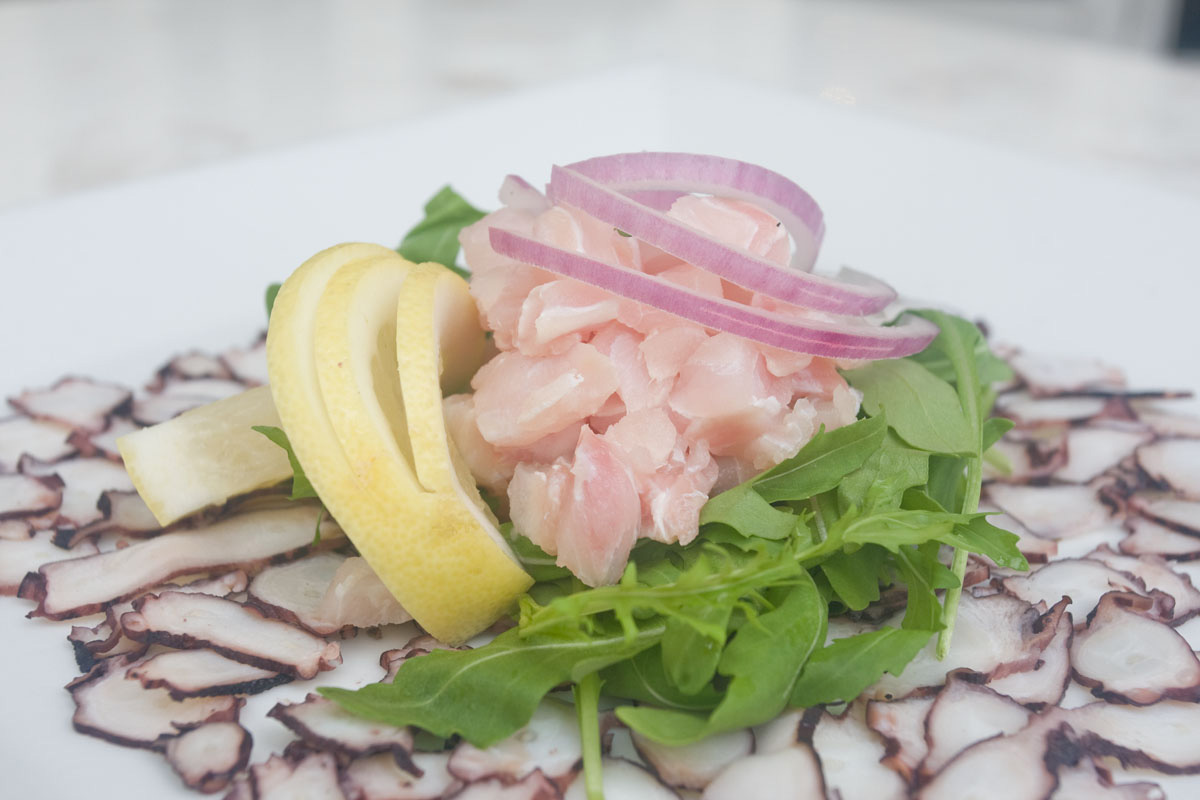 Octopus Carpaccio
Carpaccio di Polipo con Ceviche, featuring thinly sliced octopus topped with ceviche.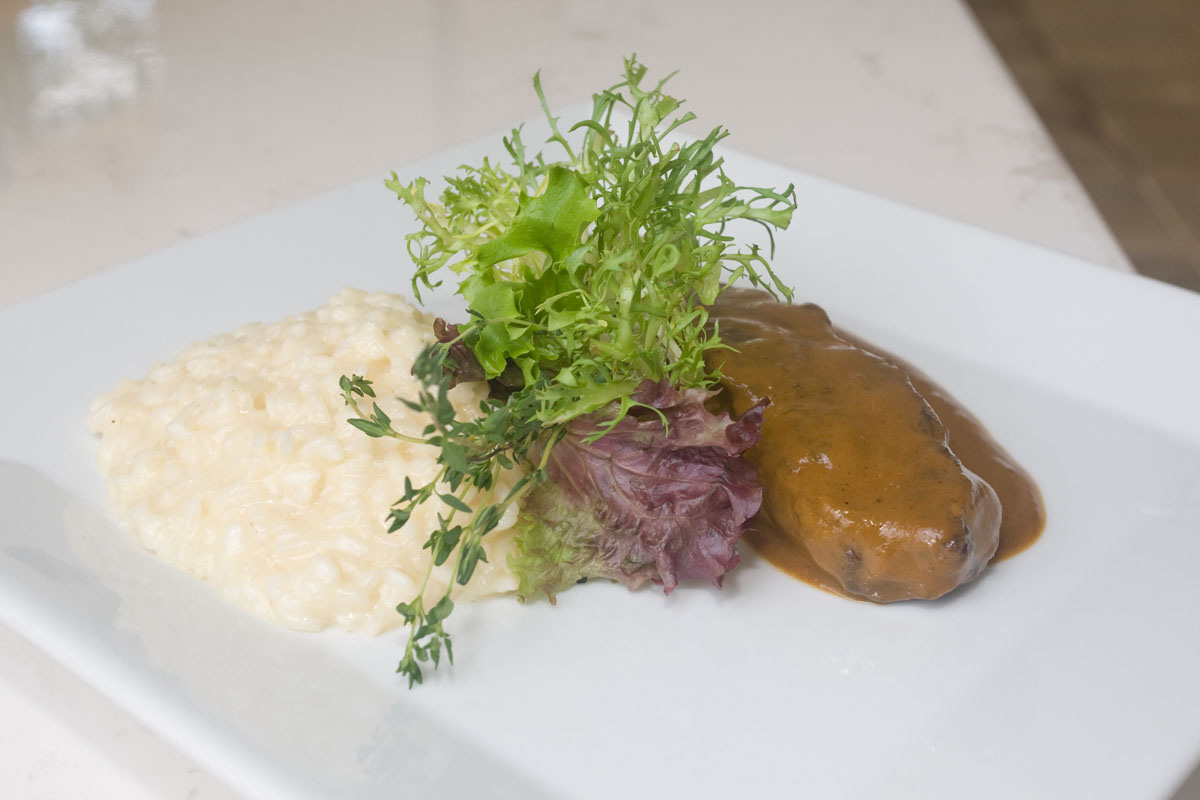 Costine di manzo
Boneless short ribs cooked in a barolo wine sauce with a side of risotto parmegiano.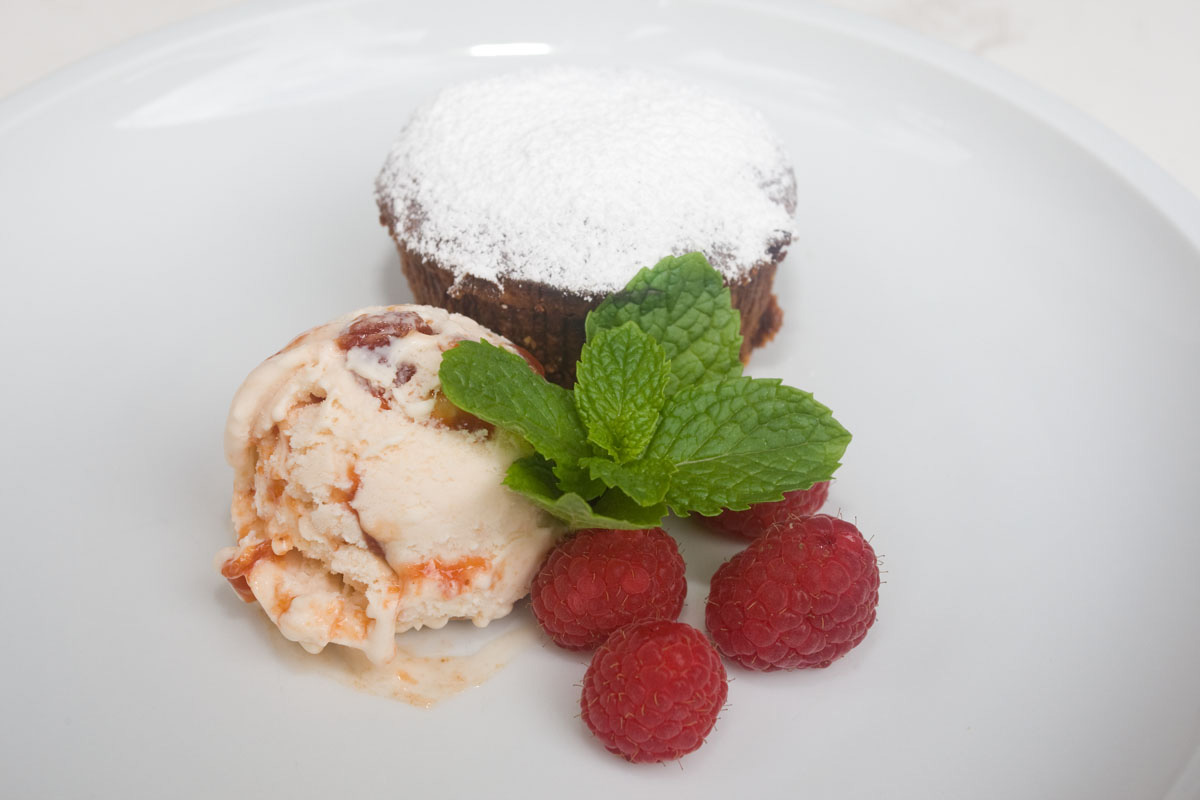 Soffiato di guayaba
A warm flourless guayaba cake served with vanilla ice cream. It's the perfect ending to any meal.