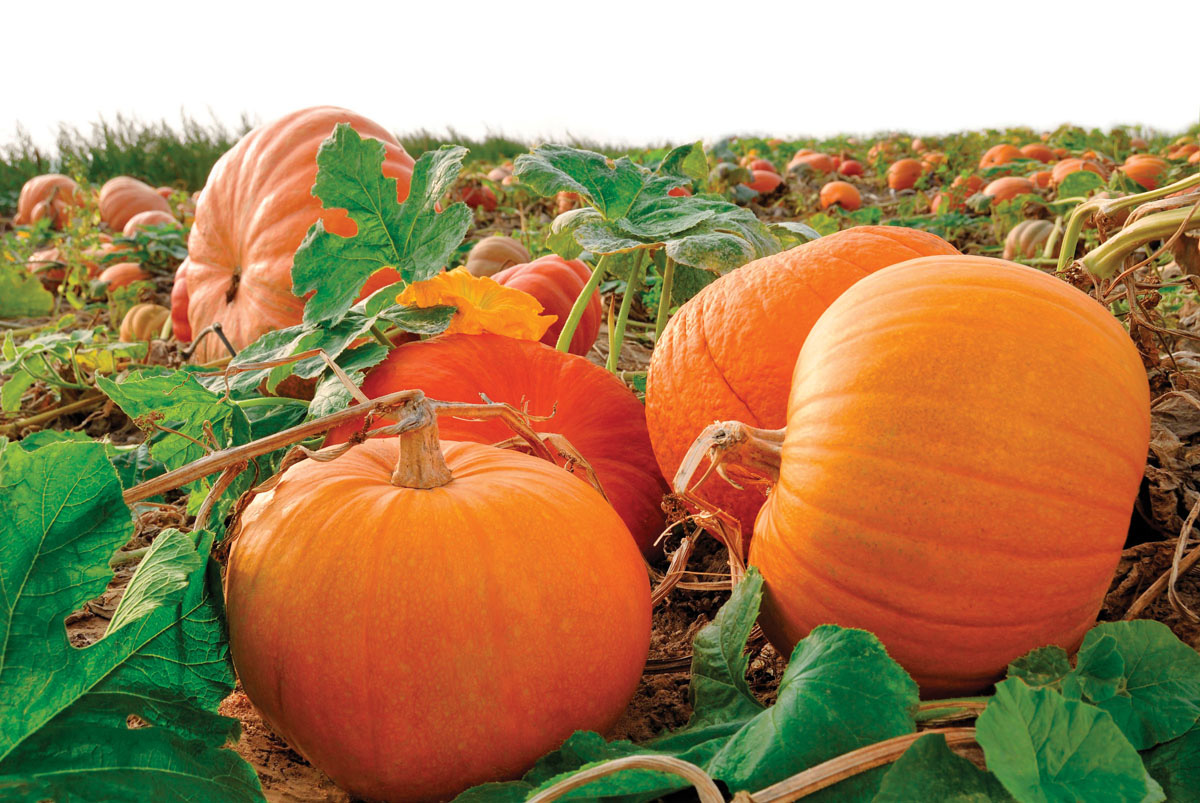 Pumpkin Mac & Cheese
Boil 12 oz. of pasta shapes following directions on box. In a saucepan, melt 1 tbs. butter. Stir in 1 tbs. flour and cook over medium heat until golden. Add 1 cup milk and stir until thickened. Salt to taste, stir in ½ cup grated cheddar and 1 cup roasted pumpkin puree, then mix in with cooked pasta. Top with breadcrumbs and more grated cheese, and bake at 400 F for 45 min. or until the casserole is bubbling and the breadcrumbs are nicely browned.
Pumpkin & Apple Soup
Cut 2 slices of bacon into slivers. Sauté until browned. Add 1 medium onion, chopped, and 2 peeled, cored and chopped green apples. Sauté until soft. Add 2 cups pumpkin puree and 2 cups vegetable or chicken stock and simmer 15 min. Puree the soup in batches in a blender, removing the top to let steam escape and covering with a kitchen towel. Stir in ½ cup Greek yogurt, then serve garnished with a dollop of yogurt, chopped tarragon and bacon pieces.
Pumpkin & Basil Curry
Sauté ½ lb. thinly sliced chicken breast over medium-high heat until cooked through. Remove from pan. Sauté 1 large onion and 1 red pepper, both sliced, until tender-crisp. Add 1 tbls. Thai red curry paste and sauté 1 min. more. Add 1 cup pea pods, then return chicken to pan and add 1 cup coconut milk and 1 cup pumpkin puree. Bring to a simmer. When heated through, add ½ cup sliced basil leaves, and salt to taste. Serve over a heap of steamed white rice.
Pumpkin Chili
Sauté 1 large chopped onion, 1 chopped red pepper, and 1 chopped green pepper until soft. Add 4 cloves minced garlic, 1.5 tbls. chili powder, 1.5 tsp. paprika, 1 tsp. each cumin, cinnamon and sugar, ½ tsp. oregano, and ¼ tsp. cayenne pepper. Saute for 1 min. Add 1 can tomato paste, 1 lb ground turkey meat, 1 can kidney beans, 2 cups pumpkin puree, 1 tbls. Worcestershire sauce, 1 tbls. cider vinegar, a bay leaf, 4 squares of dark chocolate and enough chicken stock to cover. Simmer 1 hour. Salt to taste and serve.