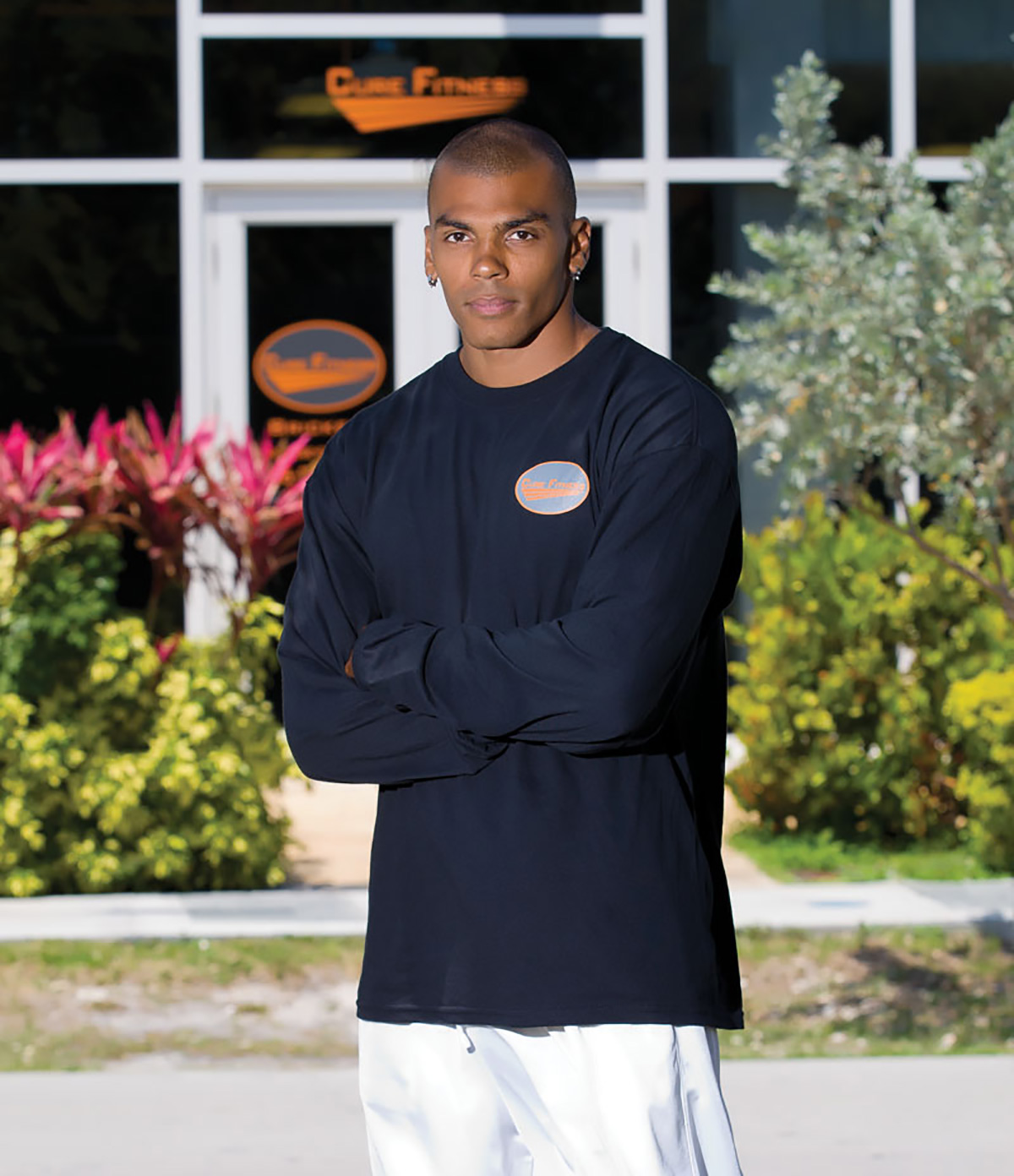 William Cameron
Cure Fitness 1800 SW 1st Ave., Ste. 105, Miami; 508.409.8781; Cure-Fitness.com
It didn't take long for William Cameron to realize he wasn't cut out for the office. "I had too much energy to be sitting at a desk looking at a computer screen," he says. Cameron's frustration with the rear-in-chair lifestyle gave him the push he needed to get back to his original love: fitness. Trained in Kinesiology at the University of Rhode Island, Cameron uses an array of styles and techniques to improve the ability of his clients to function in their daily activities or sport. With his attention to detail and commitment to continue expanding his knowledge, he feels right at home at Cure Fitness, a serious private training facility that uses a startling array of methods and techniques to promote power, speed, strength and flexibility. "At Cure Fitness, we train movement and not just muscles, understanding the human body as a whole and not separated segments," he says.
Vital Stats:
Favorite Workout Tunes: Anything I can vibe to. Favorite Healthy Snack: Fresh strawberries and vanilla yogurt. Best Time to Workout: Whatever time your body has adapted for the most energy. Silliest Fitness Trend: Shape-Ups and Tone-Ups. Guilty Food Pleasures: Cheese Doodles, Grape Soda & Oreos. Favorite Workout Attire: Sweat pants and a long-sleeve shirt. Best Way To Relax: Beach. Favorite Outdoor Activity: Snowboarding. Most Challenging Routine: Olympic lifts.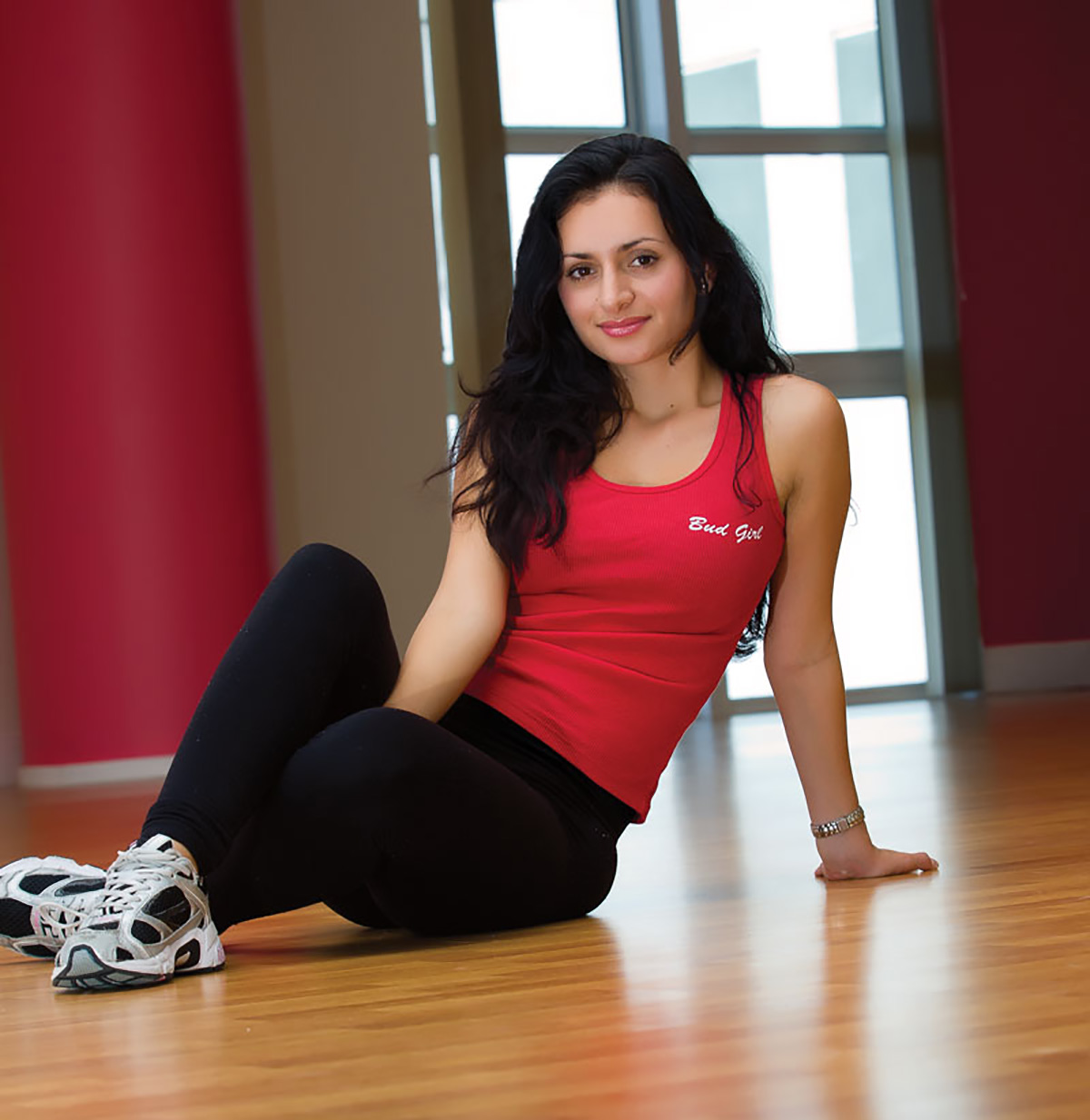 Yasbleidy Giraldo
Angel's Dance Studio
1800 SW 1st Ave., Ste. 501, Miami; 786.259.3002; AngelsDanceStudio.net
"Ifeel like I'm not working," Yasbleidy Giraldo says of her job as a dance teacher at Angel's Dance Studio in Brickell. Giraldo was drawn to dance from an early age, loving how the field of dance instruction offered the opportunity to be both happy and healthy. "Dancing is a good way to relieve stress, helping your body, your mind and your spirit relax," she says. Giraldo teaches a variety of techniques at Angel's — from Zumba and Salsa to Body Bounce and Belly Dance. "We have the perfect combination," she says. "You learn how to dance different styles, losing weight while having fun and eliminating stress." Giraldo gets an extra boost of motivation from her twin sister, who constantly pushes her to work harder. And if that doesn't work? "I only have to play the music, and I start to smile in class," she says.
Vital Stats:
Preferred Groove Music: Memories by David Guetta. Favorite Healthy Snack: Almonds. Best Time To Workout: Every time is good. Best Exercise Tip: Train abs like any other muscle — which means not every day. Silliest Fitness Trend: There is no dance that is silly to me! Guilty Food Pleasure: White rice. Favorite Dance Attire: Belly Dance Wear! Best Way to Relax: Music, naturally. Favorite Outdoor Activity: Going to the beach. Most Challenging Dance: Ballet, even though it is necessary. Dream Dance Travel Destination: Spain.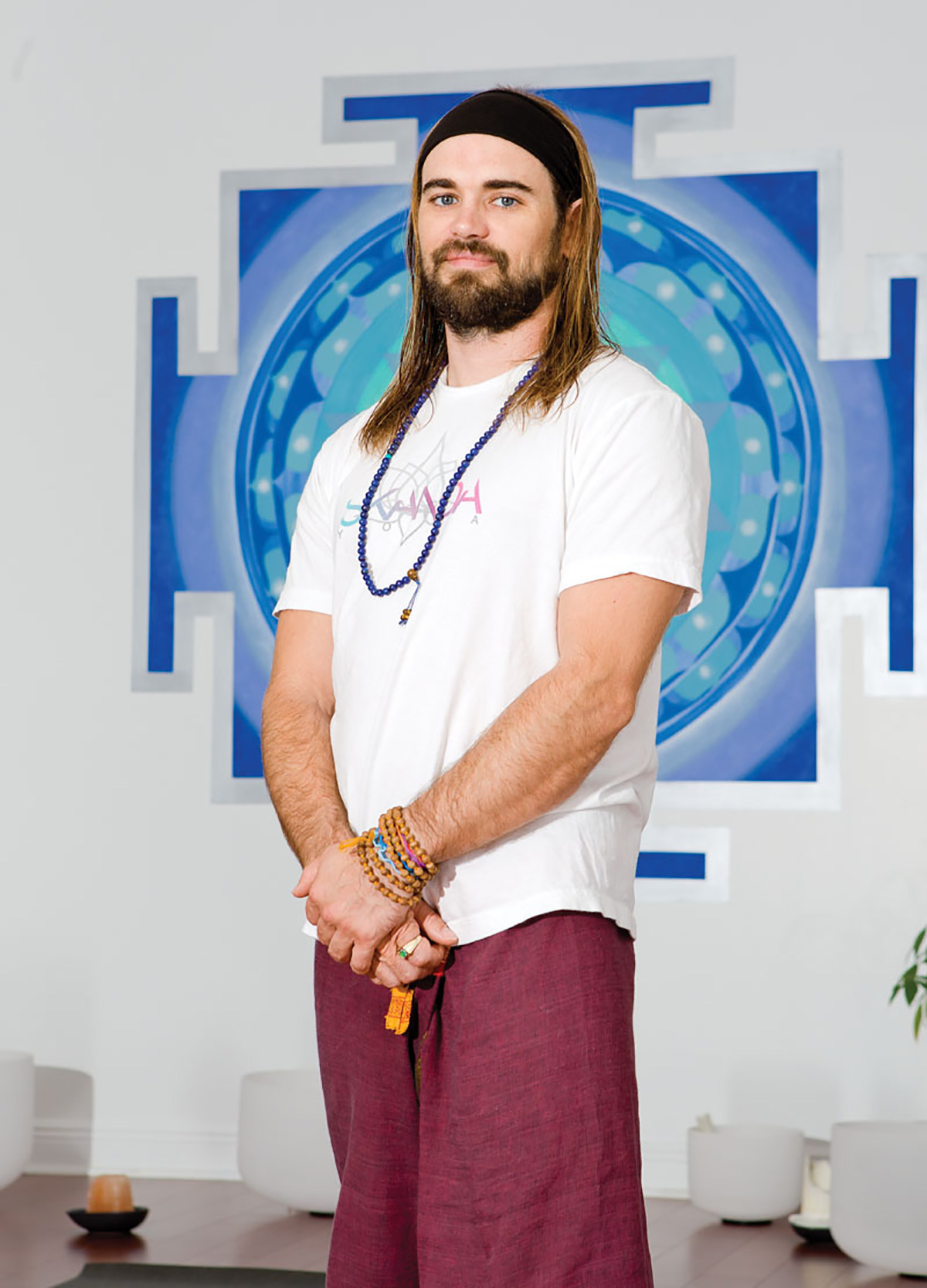 Kenneth F. von Roenn III
Skanda Yoga
1800 SW 1st Ave., Miami; 305.961.1657; SkandaYoga.com
It was his love for a very different sport that initially drew Skanda Yoga founder Kenneth von Roenn III to an ancient Eastern art. "My father told me yoga would improve my flexibility for sport climbing," he says. But it was yoga's meditation practices and spiritual lifestyle that had the biggest impact on his life. Von Roenn's studio teaches several types of yoga — from Dharma and Kundalini to the unique Skanda, which is an alignment-based vinyasa (flow) style incorporating methods from many traditions and mingling them with modern scientific stretching techniques. Skanda Yoga offers both weekly classes as well as workshops and trainings for would-be yoga teachers. "Yoga can be done anywhere, anytime in many applications to meet whatever life presents in the moment."
Vital Stats:
Favorite Position: Out-of-Body. Favorite Healthy Snack: Amrit (Divine Nectar). Best Time To Workout: 12:30 p.m. Best Meditation Tip: Ignore your thoughts, watch the breath. Guilty Food Pleasure: Soma (Divine Elixir). Favorite Yoga Attire: Girl Skirt Mission, I Love Yoga. Best Way To Relax: Exhale & Smile. Favorite Yoga Tradition: Milam Yoga (Dream Yoga). Most Useful Piece Of Equipment: Manduka Black Mat Pro. Best Yoga Music: Arjun & The Guardians.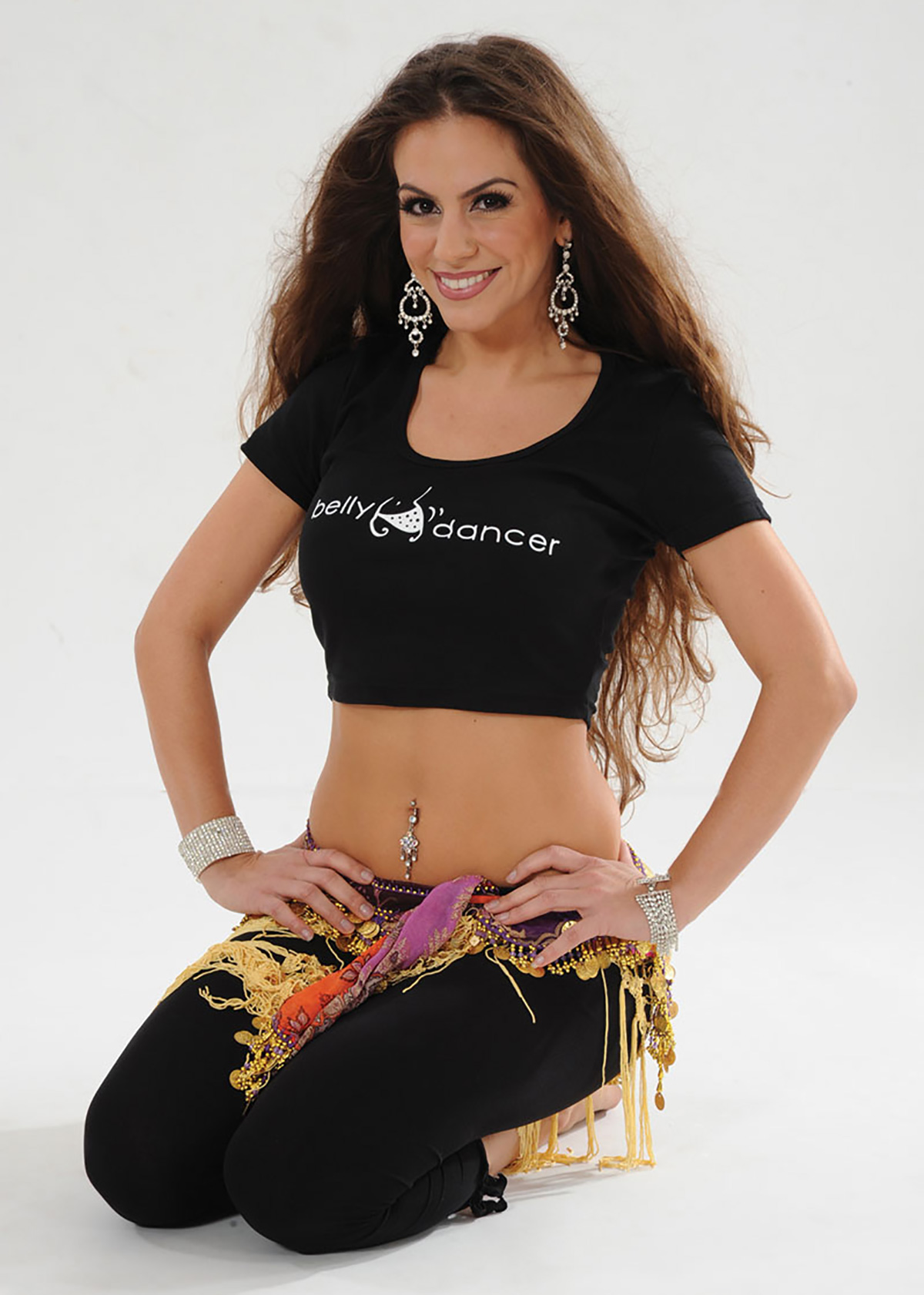 Portia Michelina Lange
Belly Motions, Inc.
430 South Dixie Hwy., Coral Gables; 305.663.1553; BellyMotions.com
For Belly Motions President Portia Michelina Lange, bellydance was just supposed to be a bit of fun. But the AFAA-certified master of Step, Hi-Lo and Cardio Kickboxing (among others) finally met her fitness soul-mate via this sensual and artistic dance form. "I fell in love with the moves, the music and the art," she says. Ultimately, she wanted to take bellydance to the masses, and realized she could do it by combining her knowledge of fitness with her new-found passion. At Belly Motions, Lange and her staff teach a curriculum that combines the traditional dance structure with all the benefits of an efficient, inspiring exercise routine. Lange emphasizes that bellydance is challenging but low-impact, which means women of all shapes, sizes and fitness levels can get on board. "You're never too old to start learning," she says. "In fact, your dancing gets better with age!"
Vital Stats:
Favorite Music To Dance To: Arabic music, of course!. Favorite Healthy Snack: Almonds. Best Time To Workout: Whatever moves you! Guilty Food Pleasure: S'mores; strawberries & cream; bacon & maple syrup. Favorite Dance Attire: AMB Designs & Belly Motions Tees. Best Way To Relax: Taking a bubble bath after Bikram Yoga. Favorite Outdoor Activity: Gardening. Hardest Dance Move: Hagala (a syncopated movement of the pelvis from Egypt). Favorite Place To Dance: Inside my living room when no one is watching.