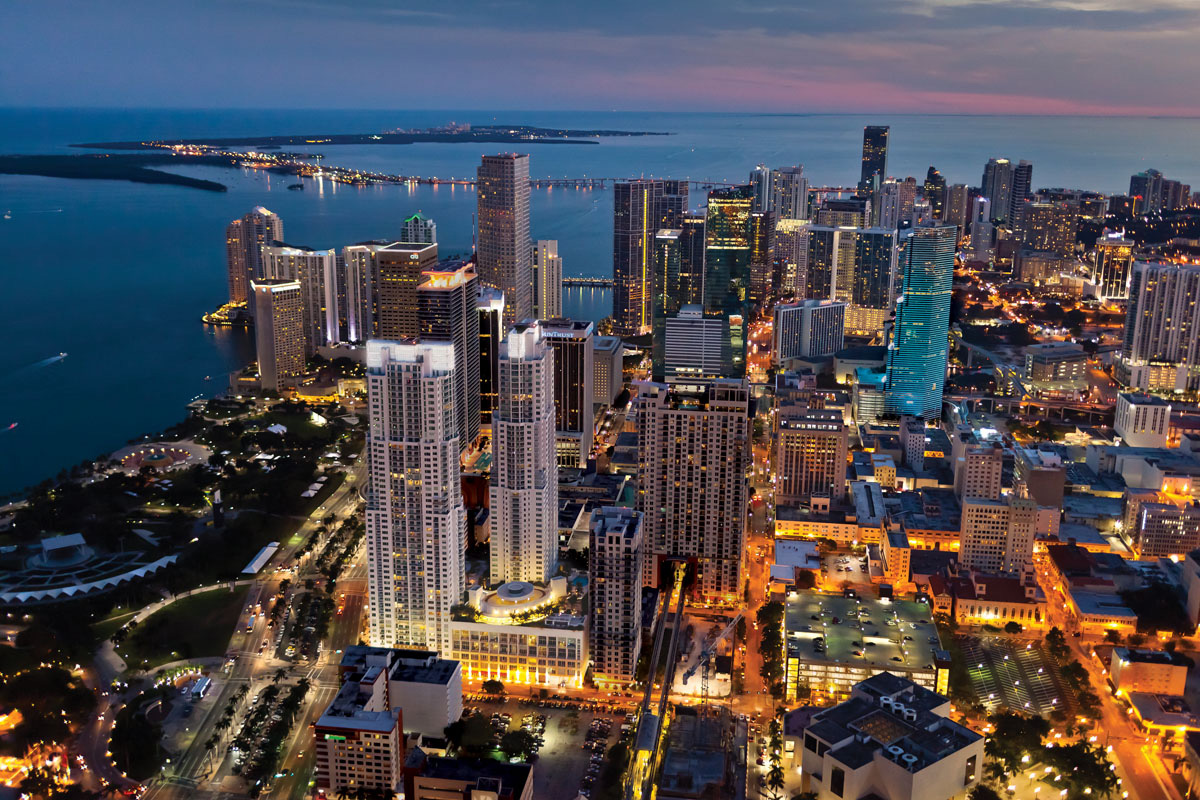 Life at Vizcayne is unparalleled and offers every luxurious detail residents could ever wish for.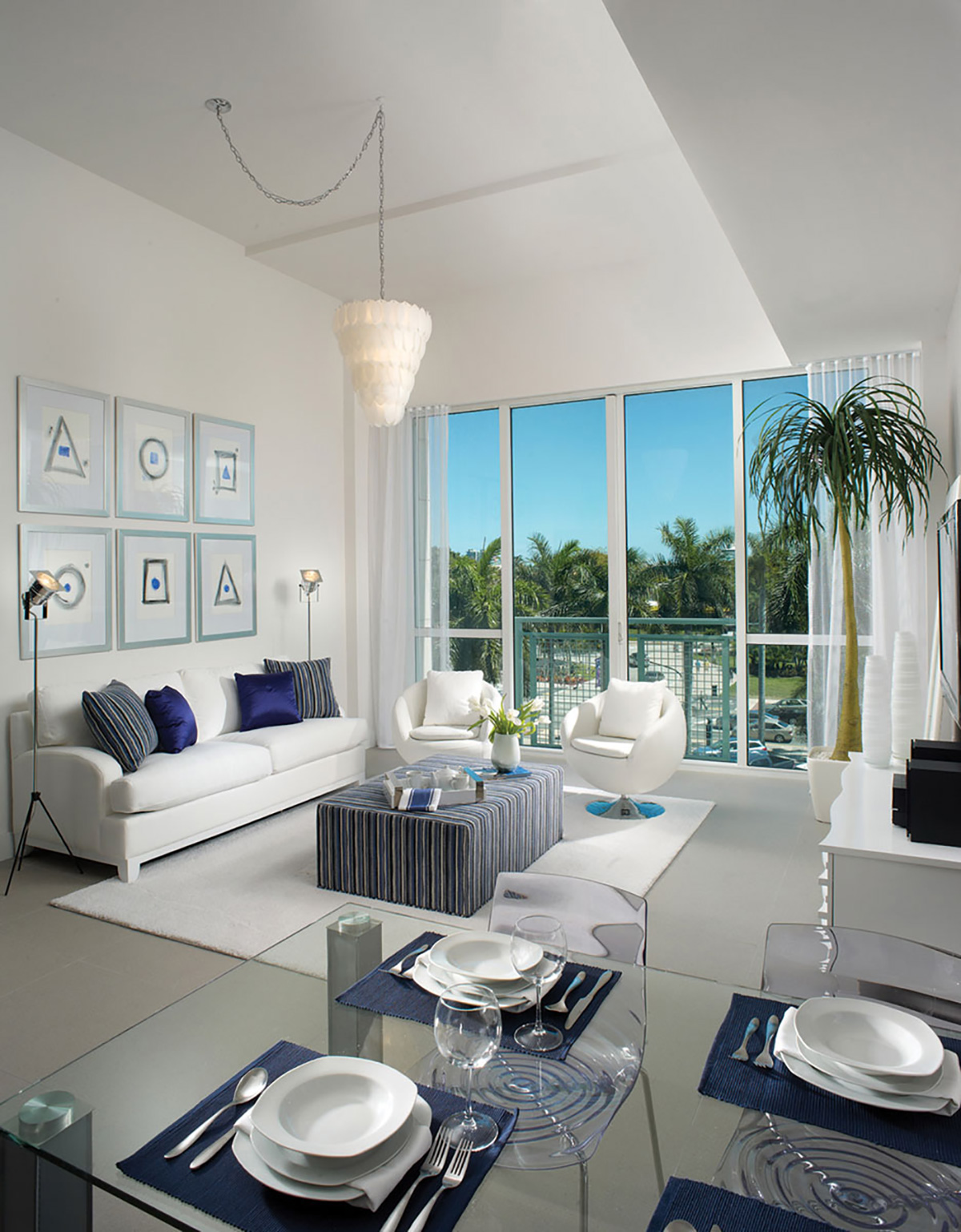 Top Left: View of Bayfront Park from the spacious city view living room.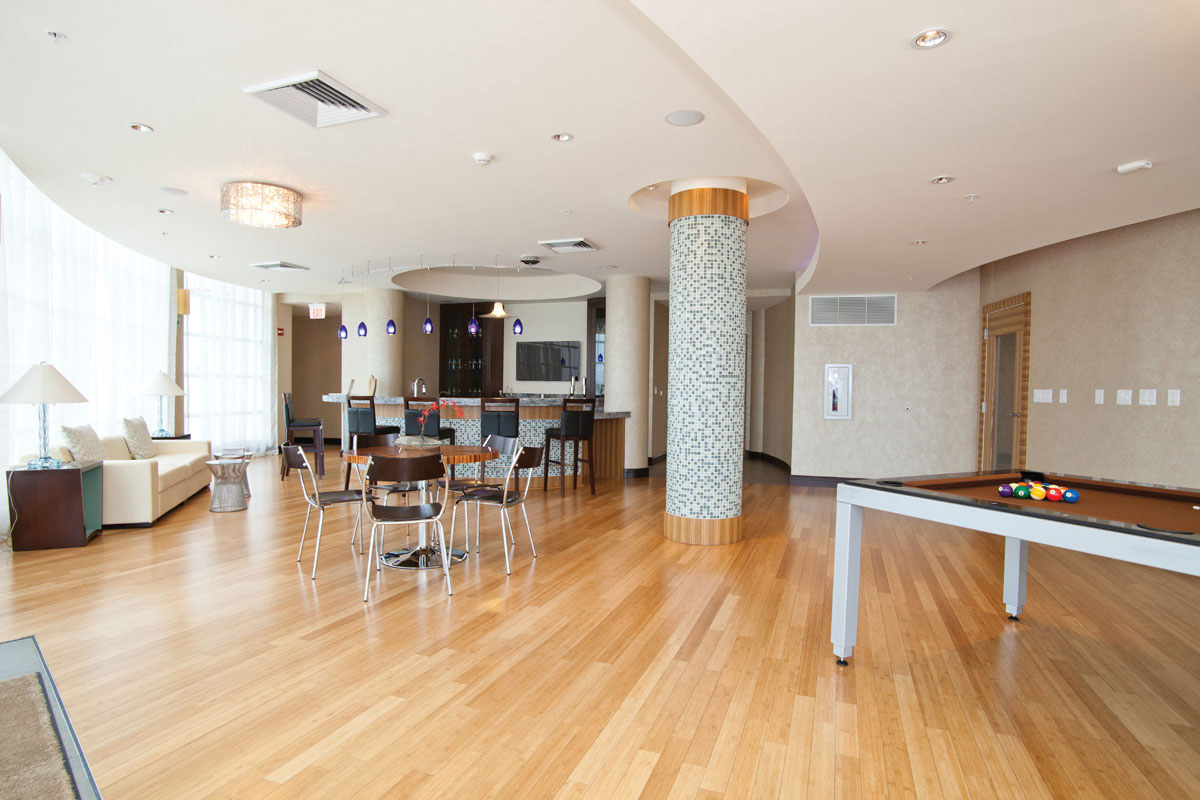 Top Center: A juice bar for residents to indulge in within the amenities building.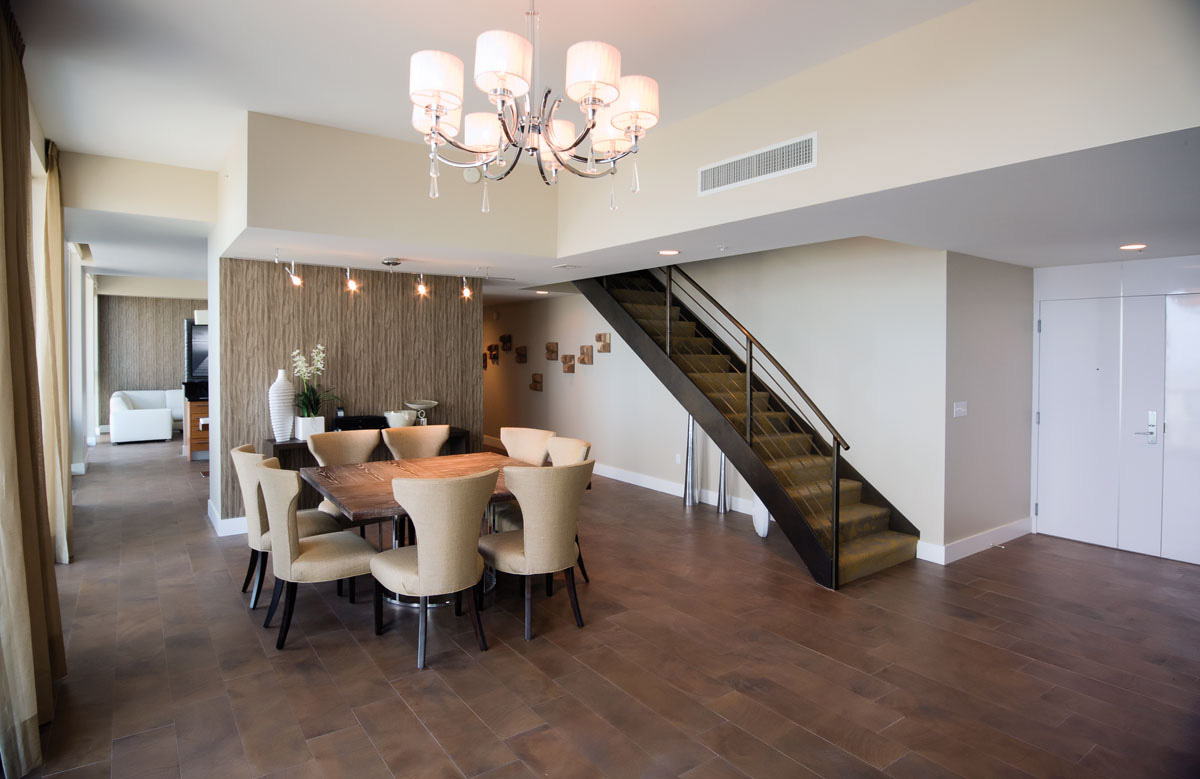 Center: Penthouse residence offering more then panoramic views of Downtown Miami and Miami Beach. The dining room makes for a great entertainment setting.
Bottom: The amenities building between the North and South Towers offers an elaborate club room including a pool table and lounge area.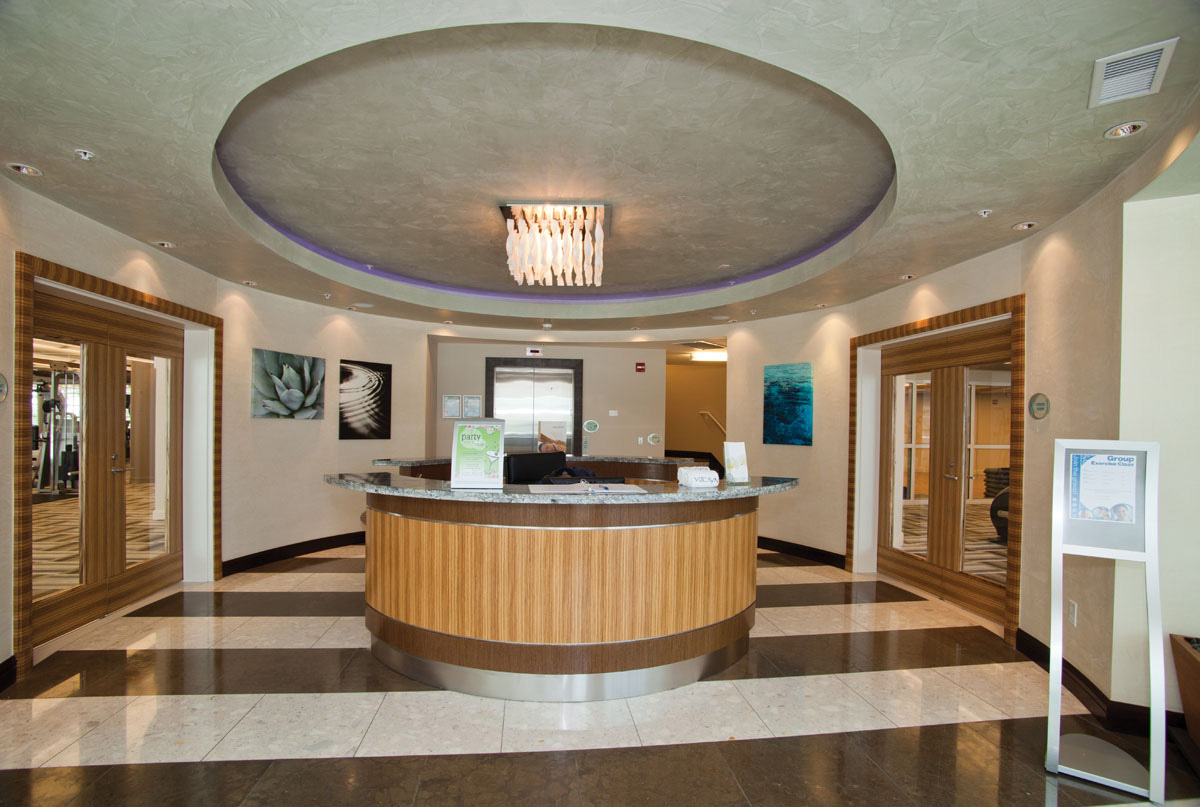 Opposite, Above: The amenities entrance offers a full-time concierge to place appointments at the spa or assist with the needs of residents at Vizcayne.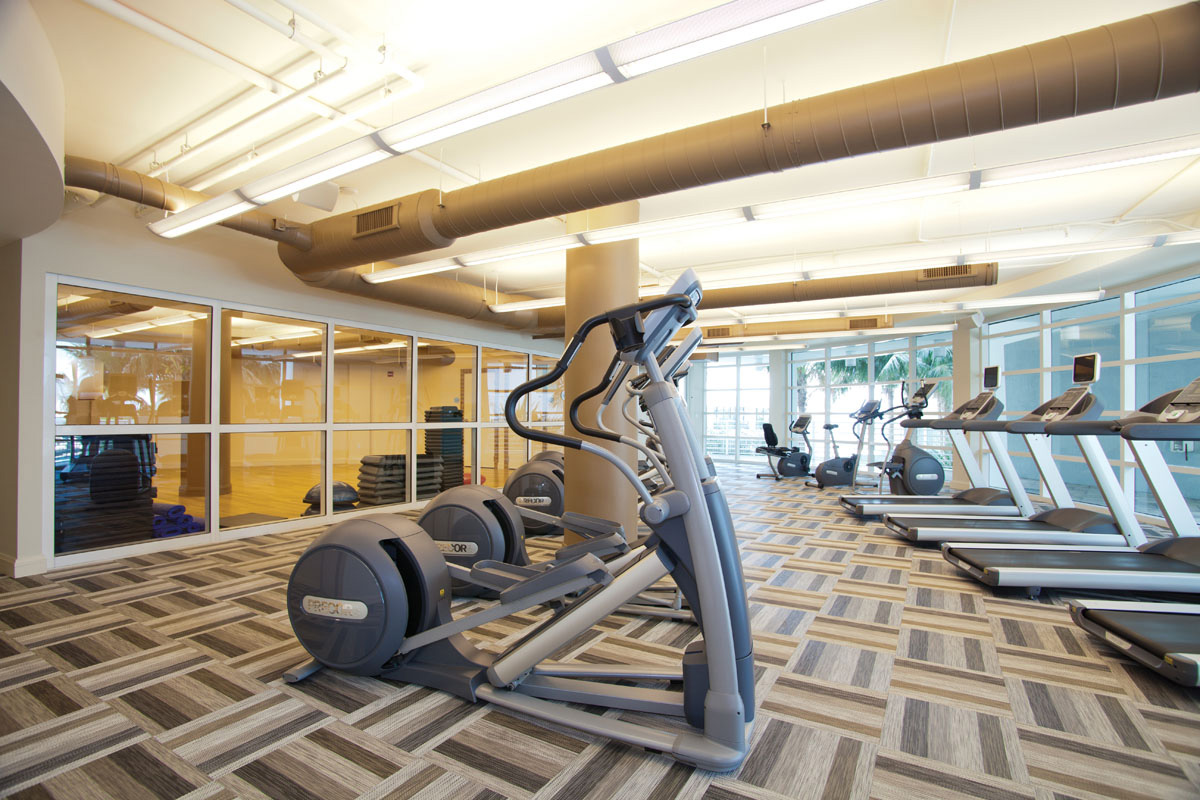 Opposite, Below: The state-of-the-art fitness center provides a private room for classes, cardio, yoga, weight training and more.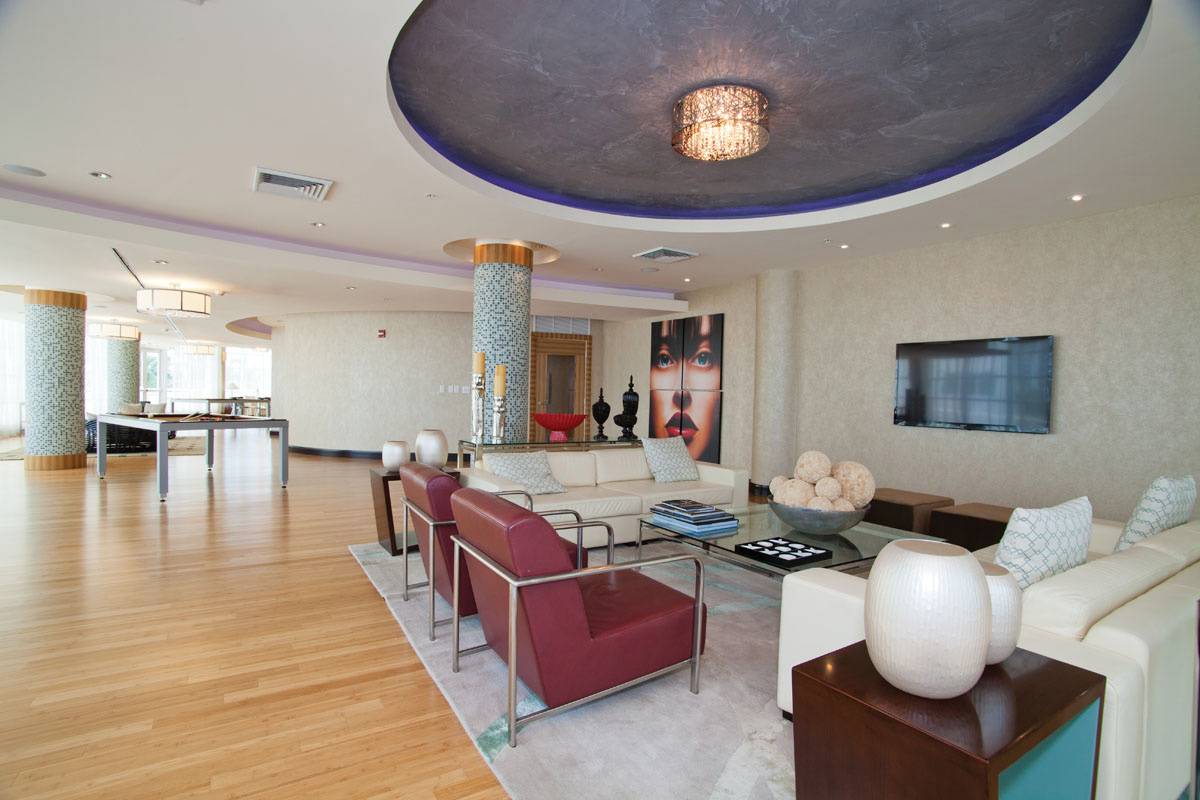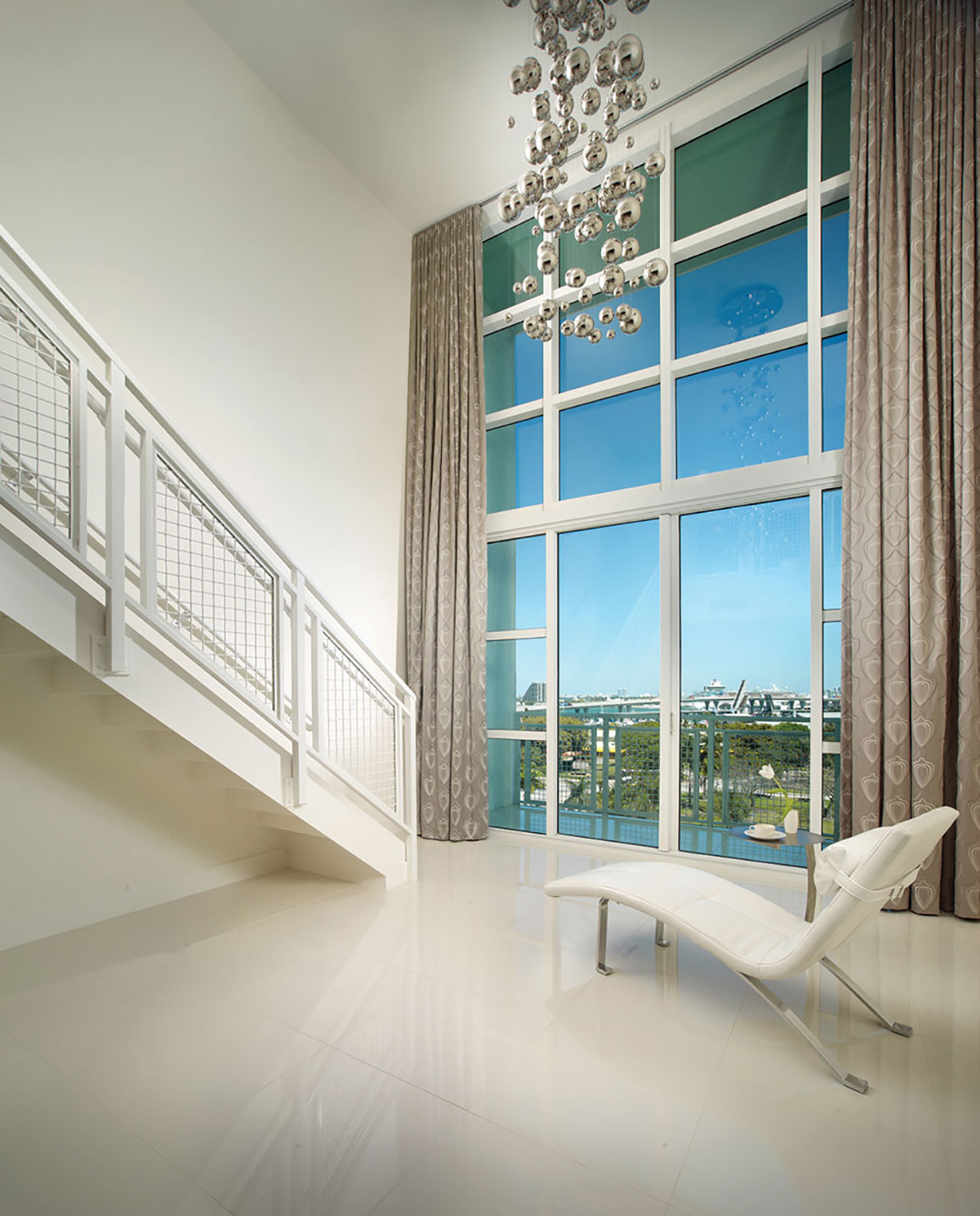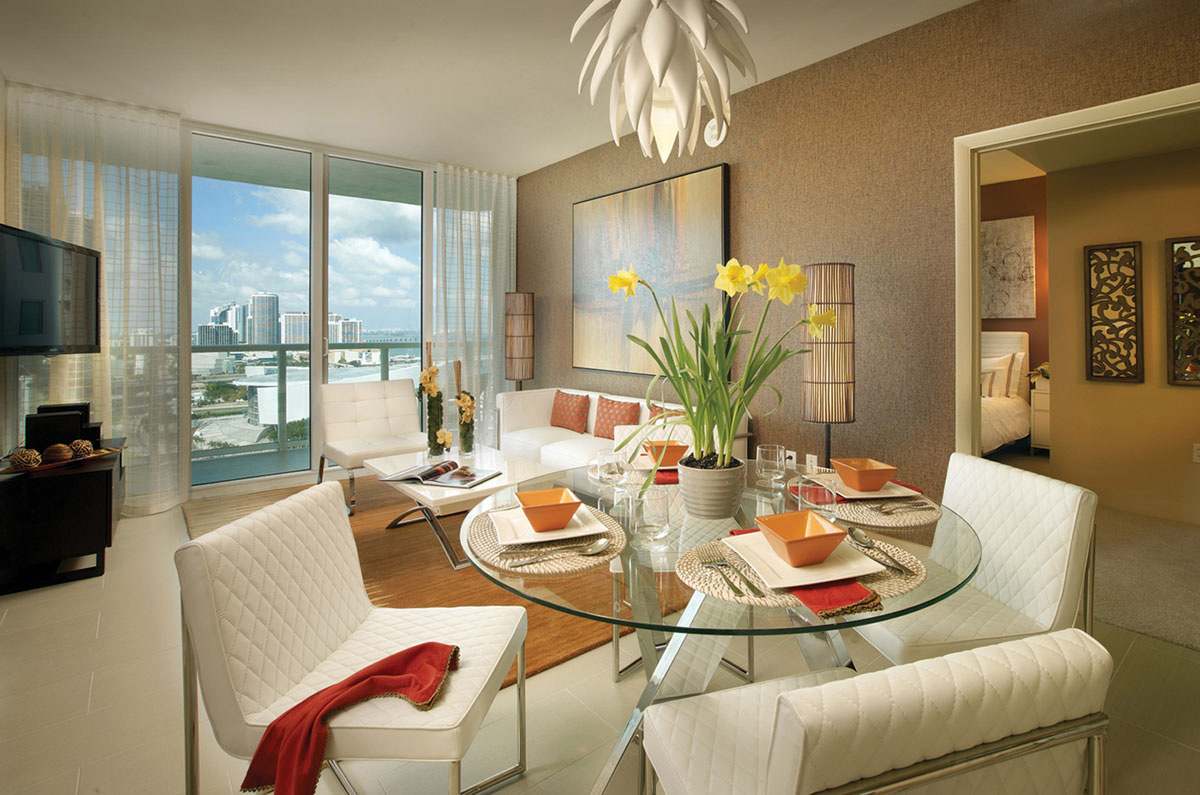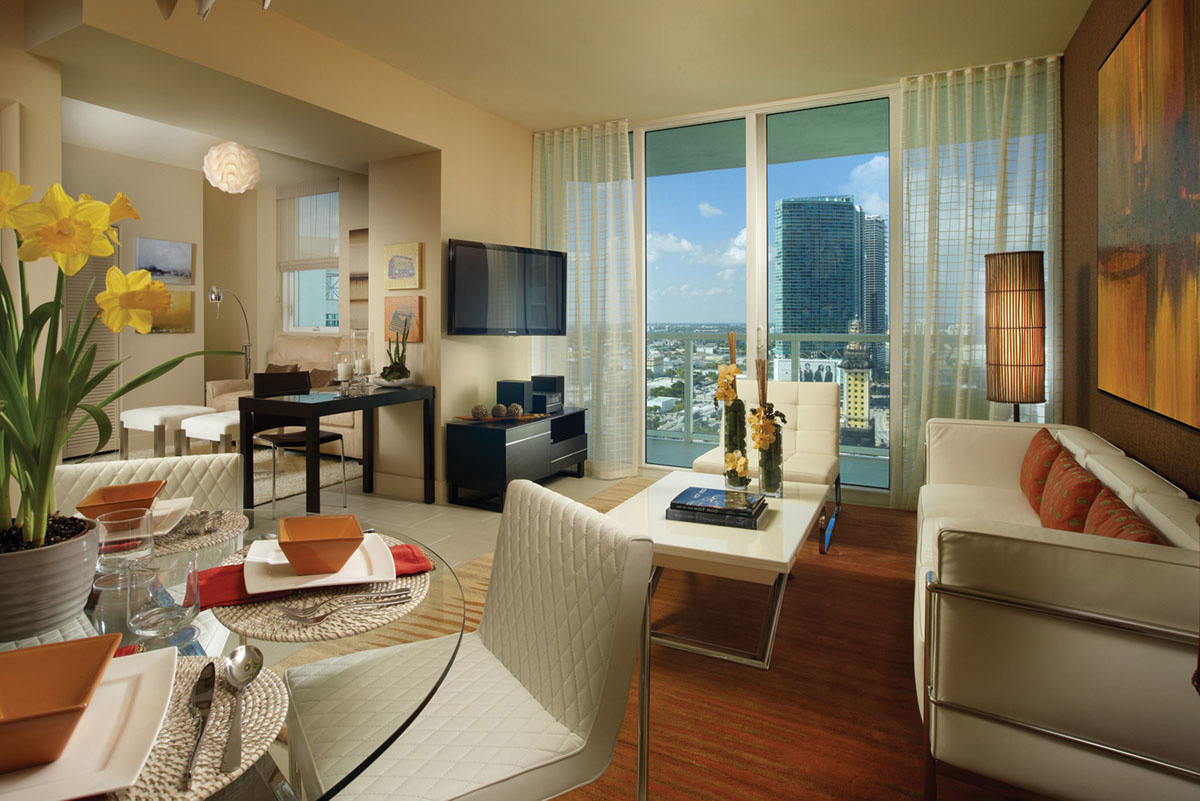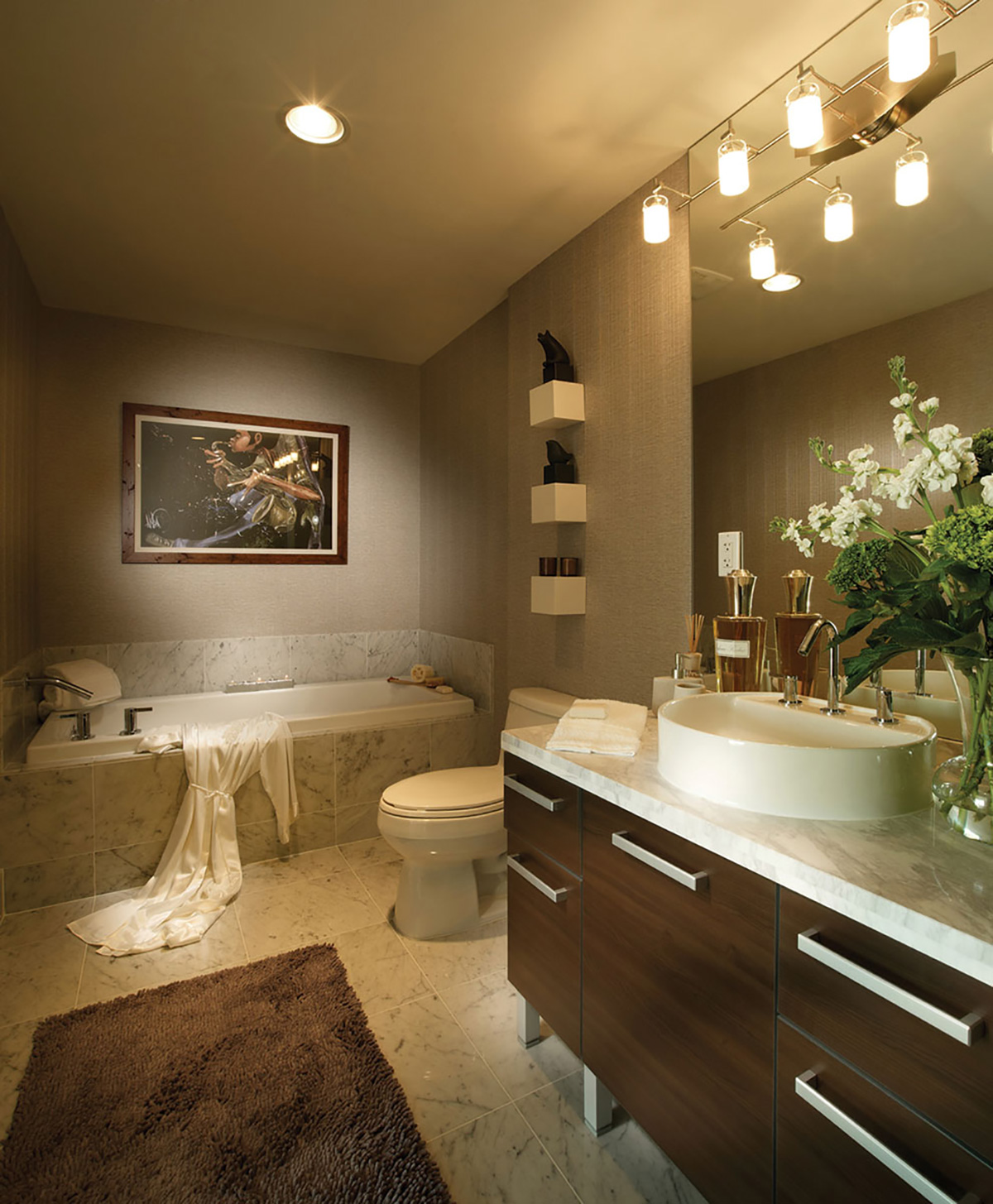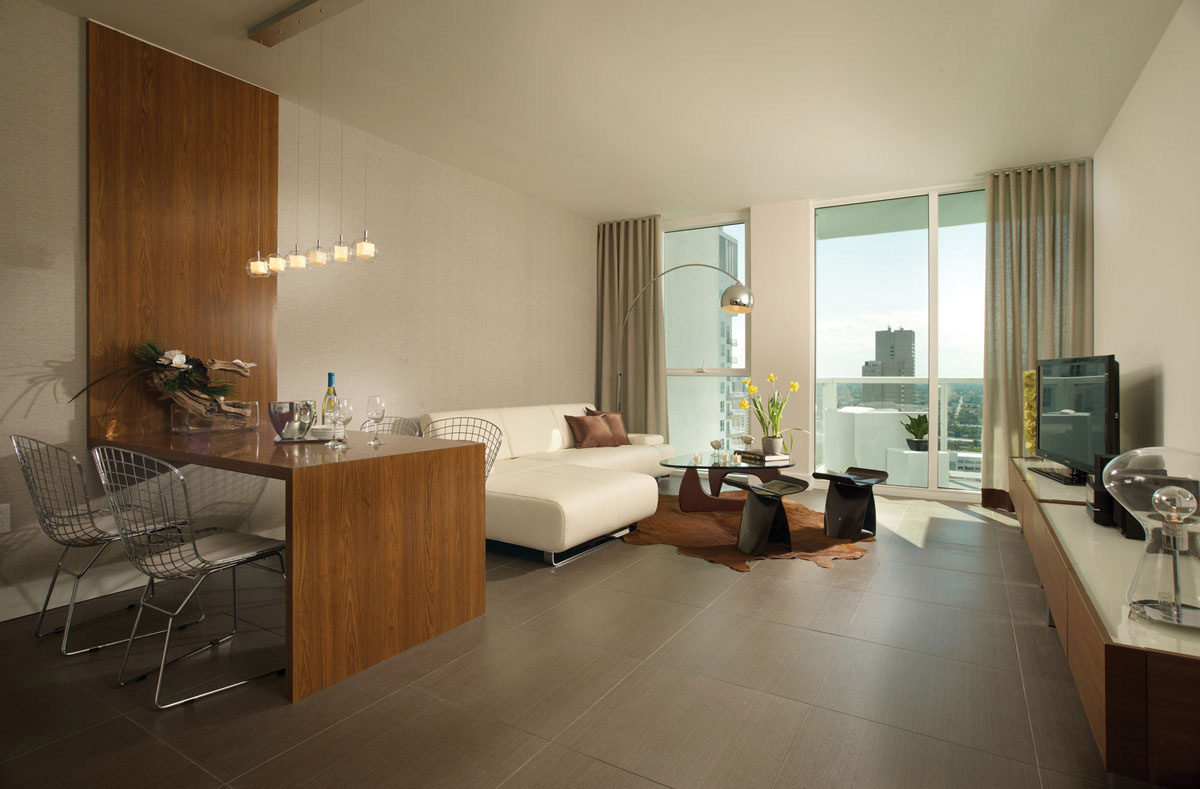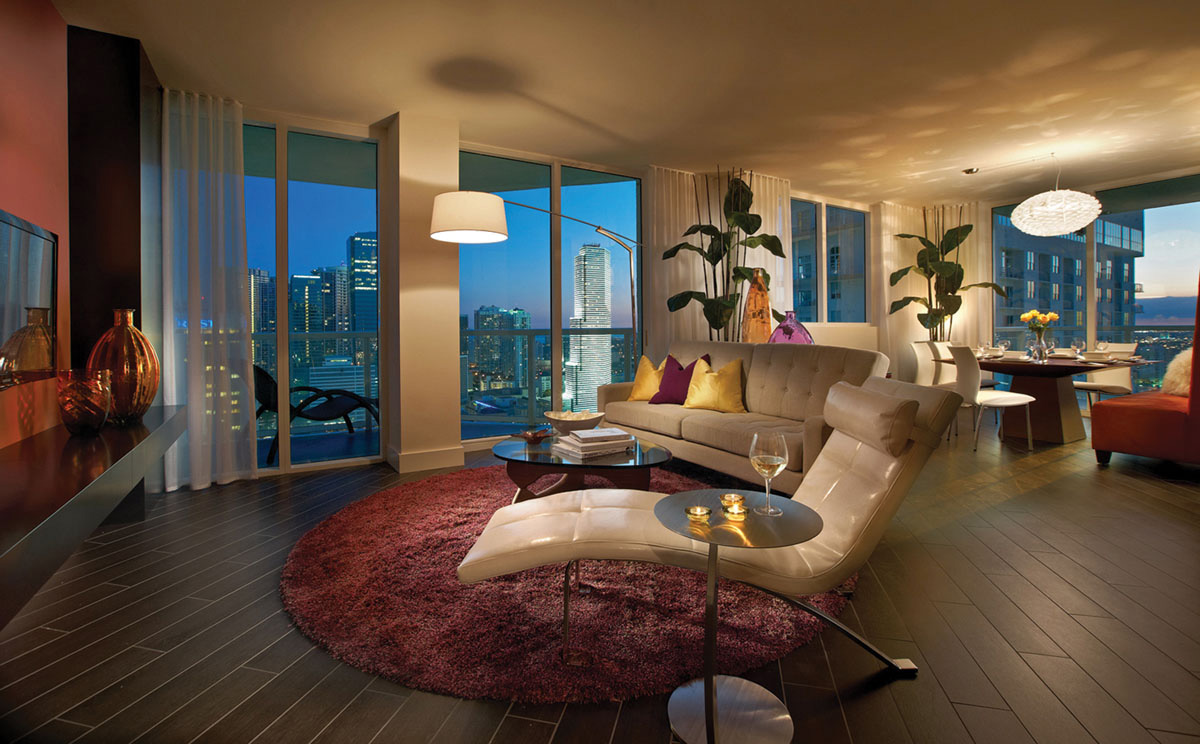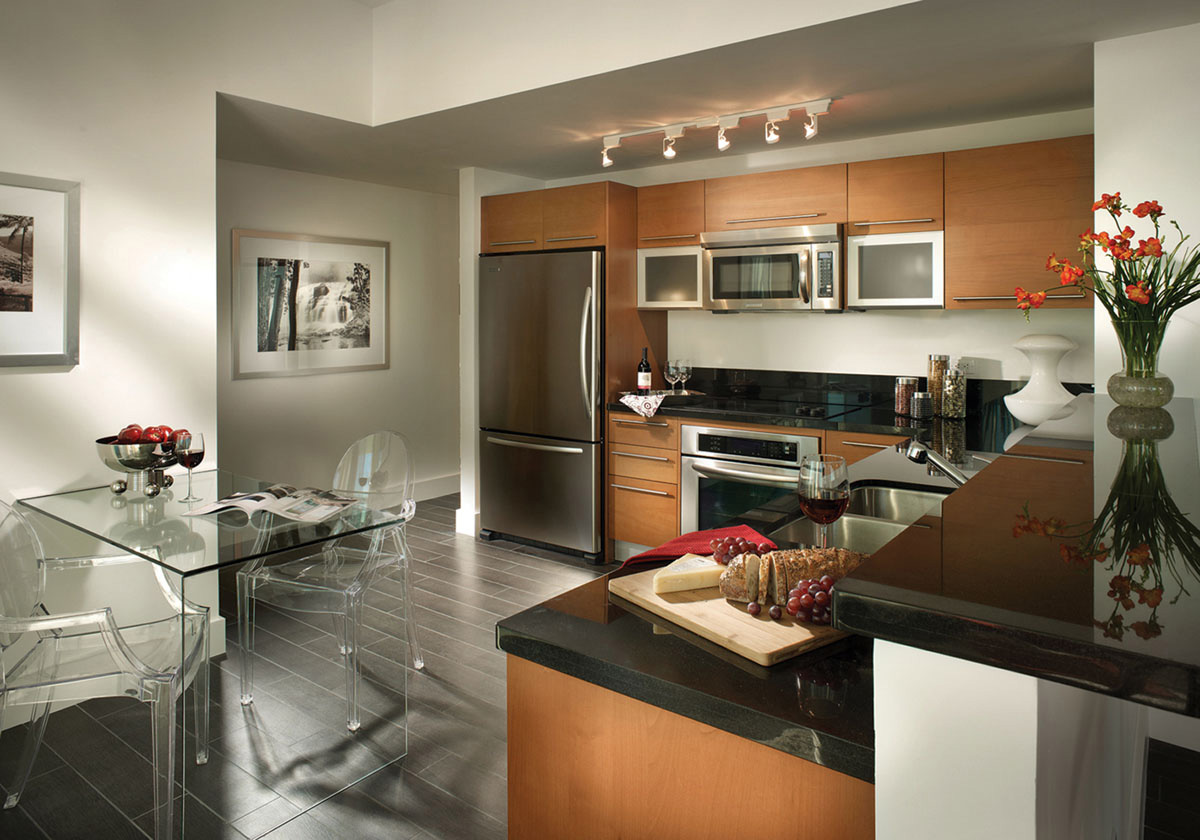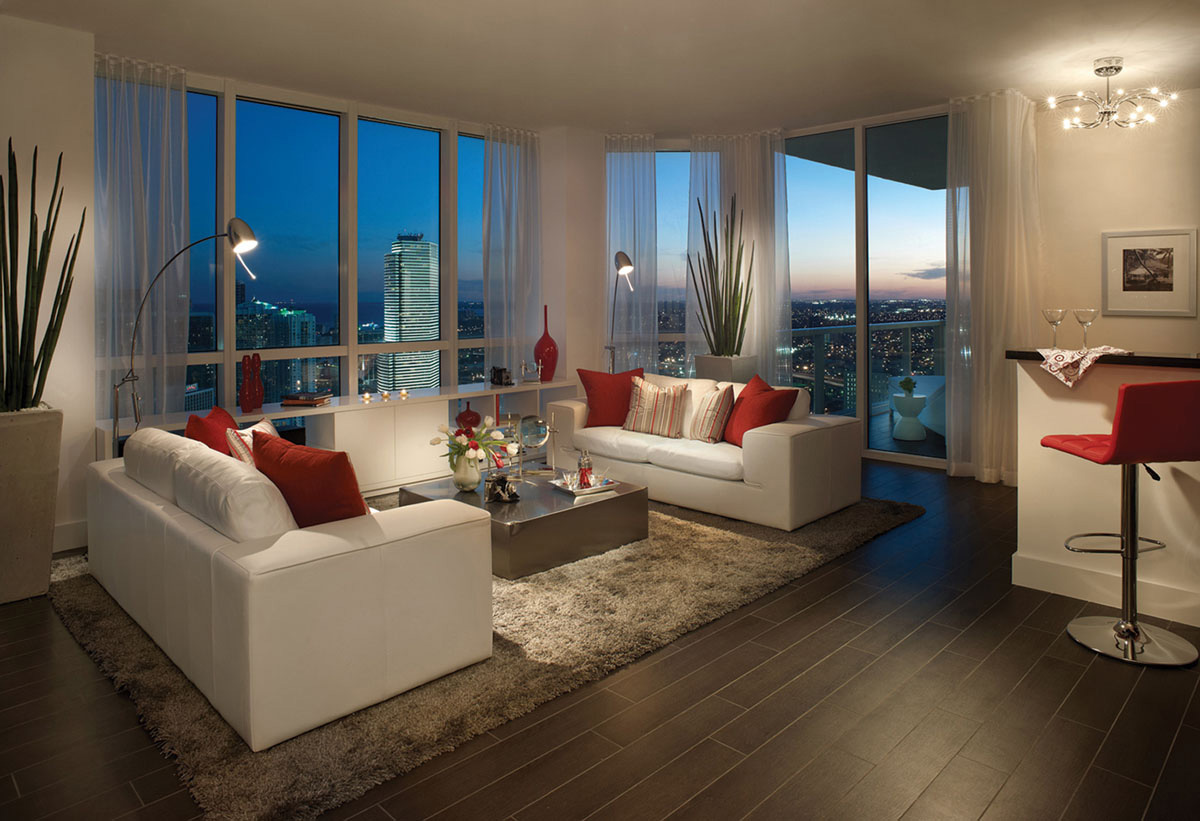 All of the residences at Vizcayne are breathtaking, as can be seen in the spacious living rooms featuring large bay-windows overlooking the pool and the ocean, all flowing together with well-appointed bedrooms, guestrooms, kitchens and open dining rooms offering stunning views and plenty of space to enjoy time with family and friends in the heart of Downtown Miami.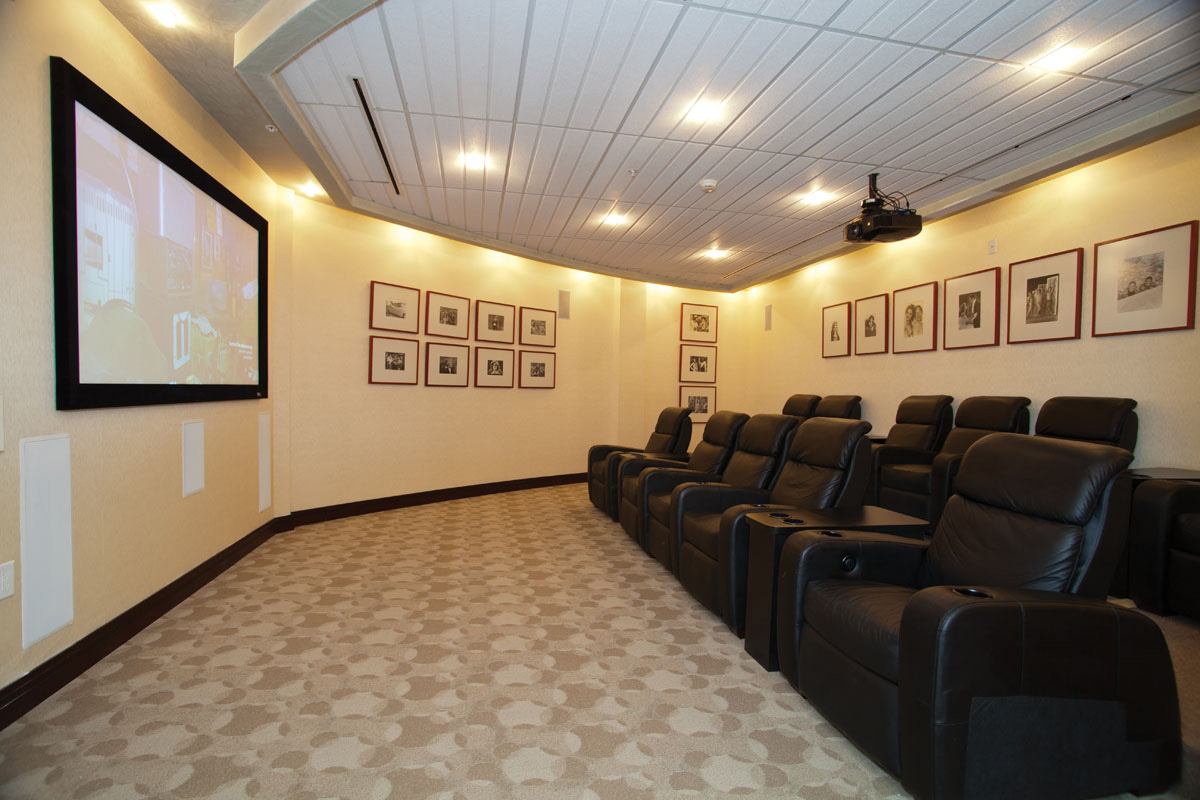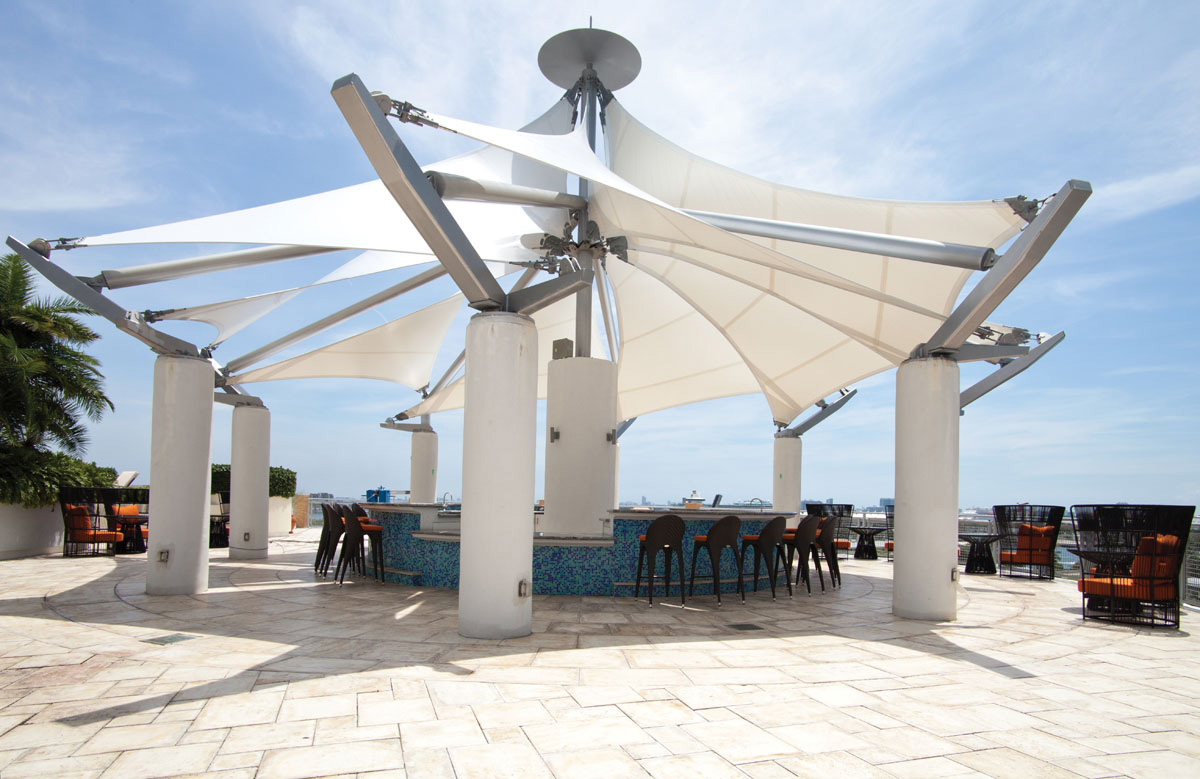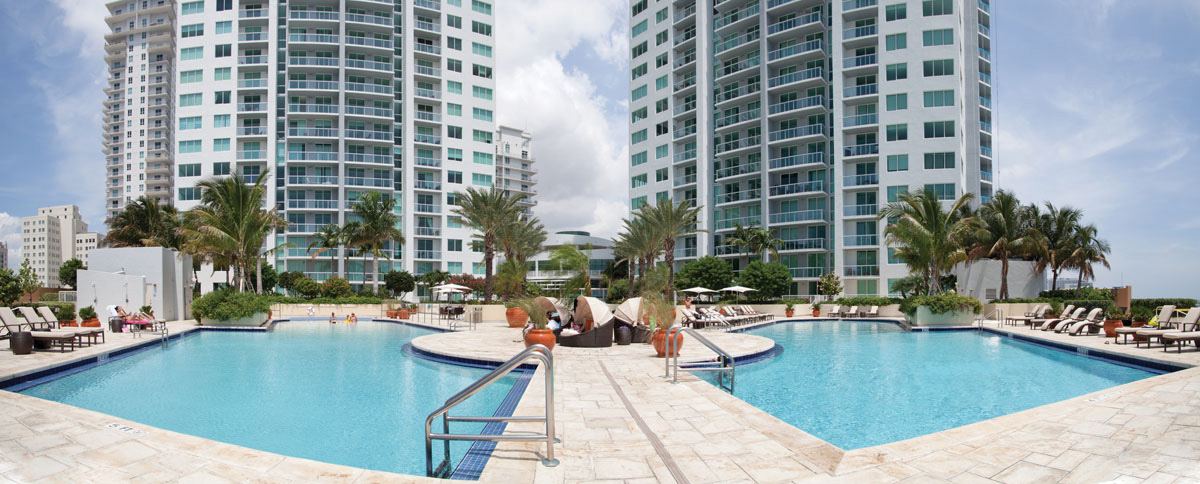 There's never a dull moment while living at Vizcayne — from a weight room that offers personal training upon request to a screening room that provides a perfect backdrop to "Hollywood Cinema Night" and an 8th Floor pool deck in the sky featuring breathtaking views of Miami Beach and 2 lagoon-style swimming pools, 1 elegant lap pool and 1 jacuzzi with pool assistants for refreshments and a tiki bar with full access for private events and weekend gatherings, there's plenty for residents to take advantage of at this new jewel of Downtown Miami.