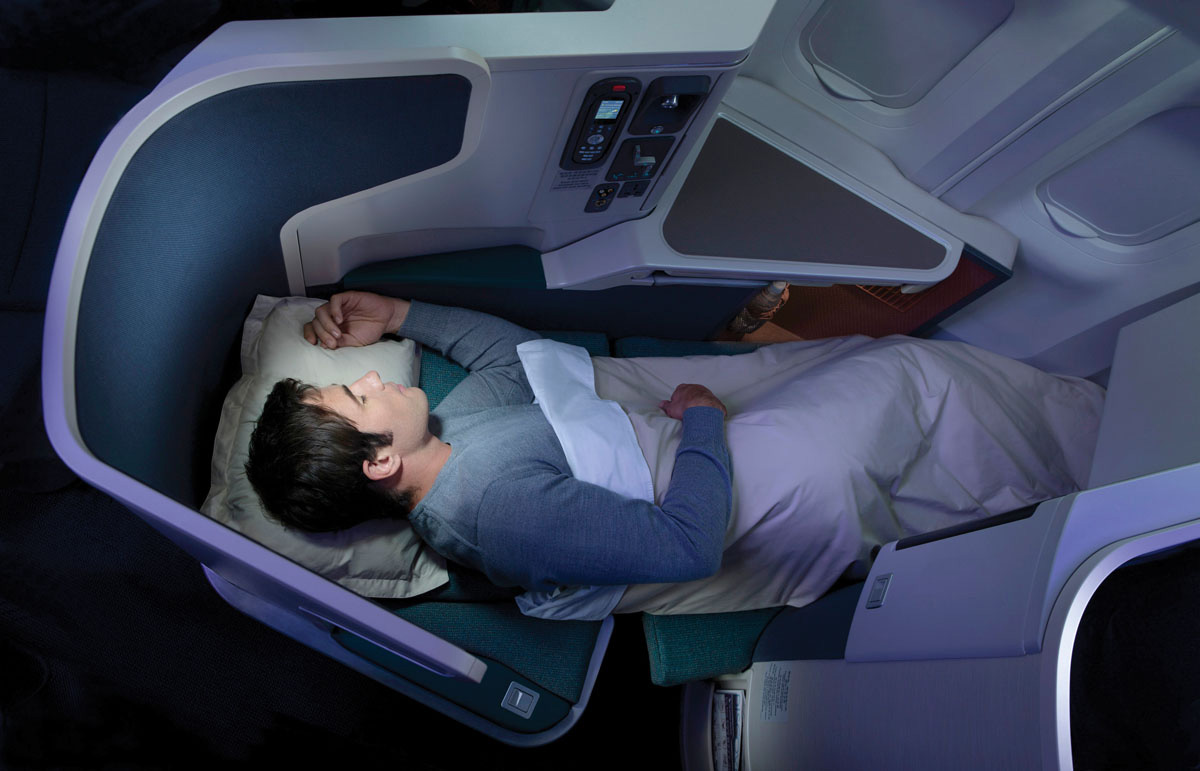 Everyone knows that when it comes to flying, business class kicks coach out of the ballpark. But there's business class, and then there's Cathay Pacific, where top-tier travelers can enjoy unparalleled privacy and comfort. Seats in Cathay Pacific's new Business Class fold out into the longest, widest bed on any commercial airline. Enjoy a widescreen entertainment system, plenty of storage space, and tons of room to stretch your legs. Attention has been paid to every detail, right down to the cutlery. With all that, who needs a layover?; CathayPacific.com.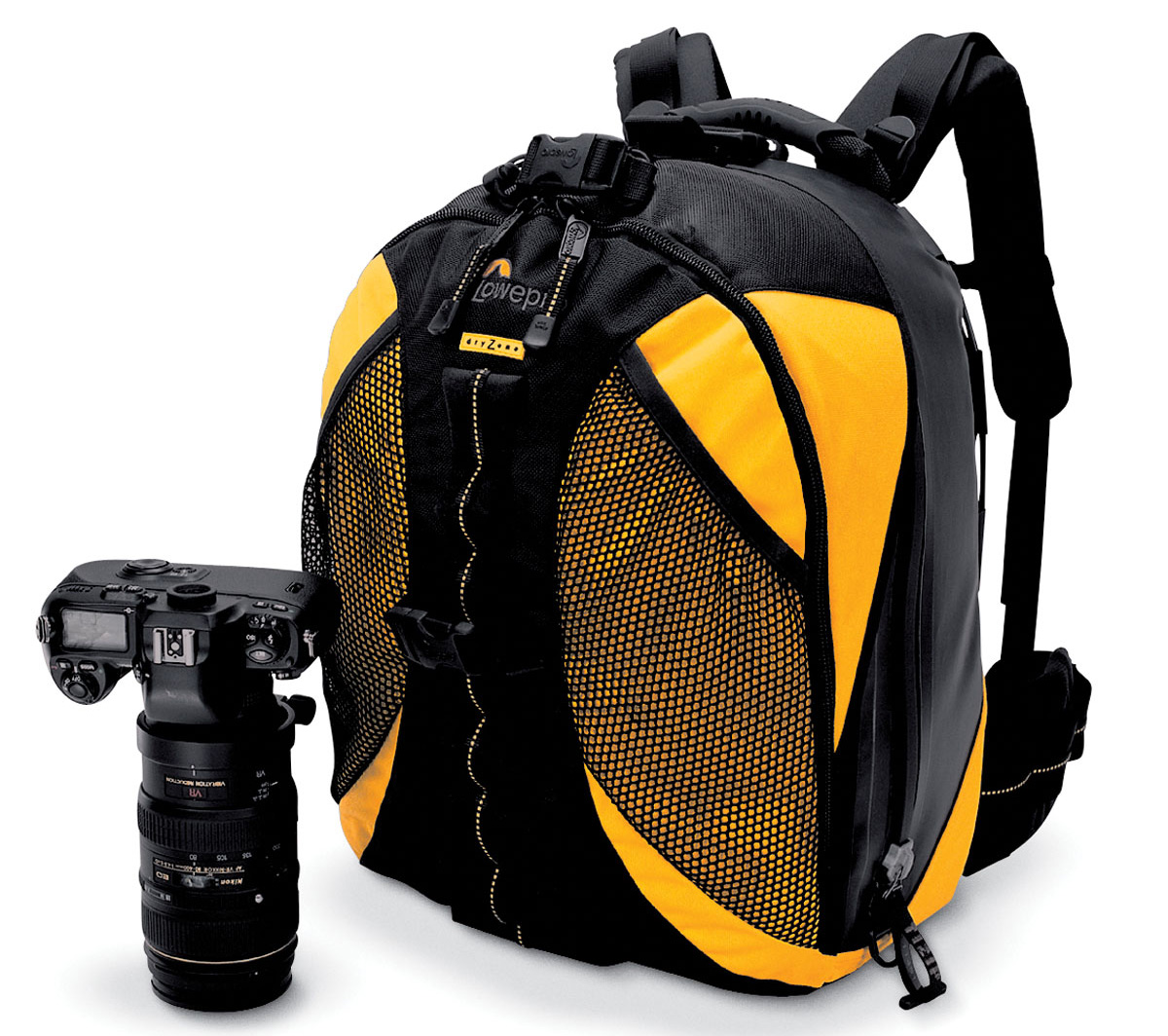 Rugged Pack
Love the idea of adventure travel, but not so crazy about the notion of replacing your camera after you drop it off a ledge into some rapids? Pick up the DryZone 200 camera bag from LowePro. This heavy-duty baby is seriously water-tight. It's perfect for carrying a pro SLR kit or video gear and unlike most other "waterproof" cases, the DryZone floats. Obviously the best solution is not to send your camera for a swim at all — but isn't it nice to know you're covered?; $290, LowePro.com.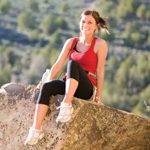 Planning Ahead
A vacation can often be a big investment, and as with any investment, you want to make sure you get your money's worth. One of the best ways to guarantee that is to take the time to carefully plan ahead. A few simple steps taken ahead of time when getting ready to travel can save you plenty of time, money and headaches. Here are a few things to remember:
• Rock your points: Loyalty programs are your friends, but they require — well, loyalty. Pick a brand you trust for air travel, hotels, car rentals and more, and stick with them. Companies, particularly airlines, are increasing the ways you can redeem points. You may even have enough already to cover part of your trip!
• Watch for hidden fees: Particularly in air travel, many costs are being left off your basic airfare. Make sure you include luggage, tax and other fees when comparing ticket prices. Also, be sure to check out prices for business class travel. They're bargain-basement low this year, which could lead to you getting a posh ride for a sweet deal.
• Use social media: More and more travel service providers are turning to services such as Facebook and Twitter to lure vacationers with fabulous deals. Friend or follow those with connections to areas you'd like to visit, and be prepared to jump on a great bargain.
Marta Ferro began her life in the travel industry in high school as a bus girl in a hotel restaurant, and has never looked back. She's now a professional travel consultant, and spends her time helping people find their dream vacations. Among her favorite travel destinations are Croatia and Maine's scenic coast.
Great Outdoors
Summer is the time for camping — and if that evokes images of mosquito bites, burnt food and lump ground depriving you of a good night's sleep, check out these posh alternatives for outdoor lovers.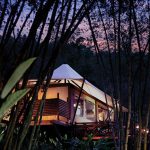 Thai Paradise
Soak up the exotic splendor of the Four Seasons Tented Camp Golden Triangle in Thailand. Each tent features custom-made, handcrafted furnishings and hammered copper bathtubs; FourSeasons.com/GoldenTriangle.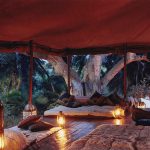 Safari Retreat
These gorgeous retreats are set on platforms above a Kenyan river-bend and are lushly furnished with exotic items and plenty of piles of comfy cushions that welcome you to lay around and do absolutely nothing; LemartisCamp.com.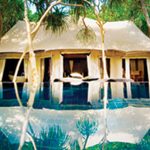 Island Escape
Having Lost withdrawal? Indulge it the right way as you camp on a private island in the Maldives with in-villa catering, spa services, inclusive excursions and a staff devoted to answering your every whim; BanyanTree.com.