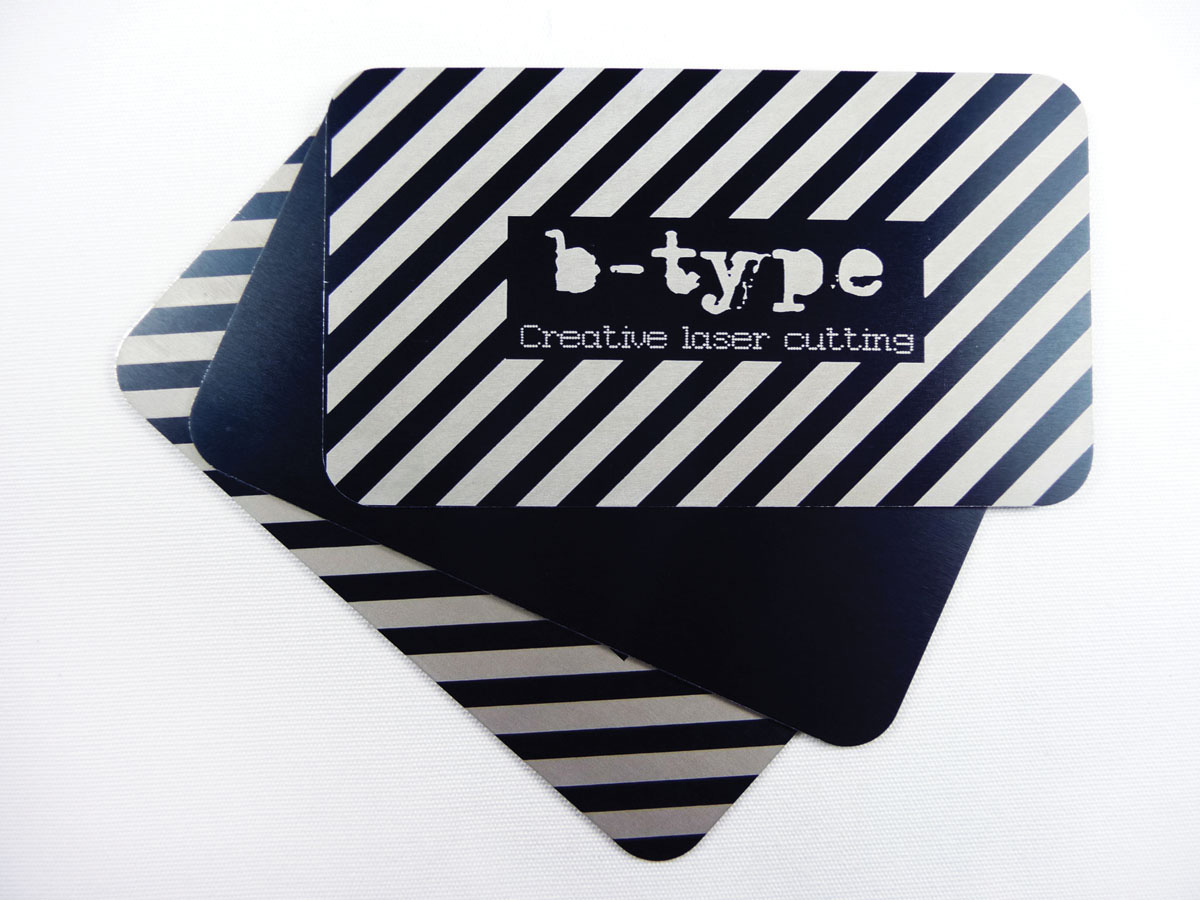 "What sets you apart?" That's the first question Alessandro Gugliotta of B-Type Design intends to find out after he shakes the hand of his customers upon their first introduction. In fact, his graphic design came about by attempting to create a business card for himself. "We were taught to skillfully use a laser cutter to precisely make the pieces for the future 3D puzzle we were designing," says Gugliotta. "So it came to me that a business card shouldn't always have to be reduced to a colorfully printed 3.5-inch by 2-inch rectangle; it could go much, much further.'"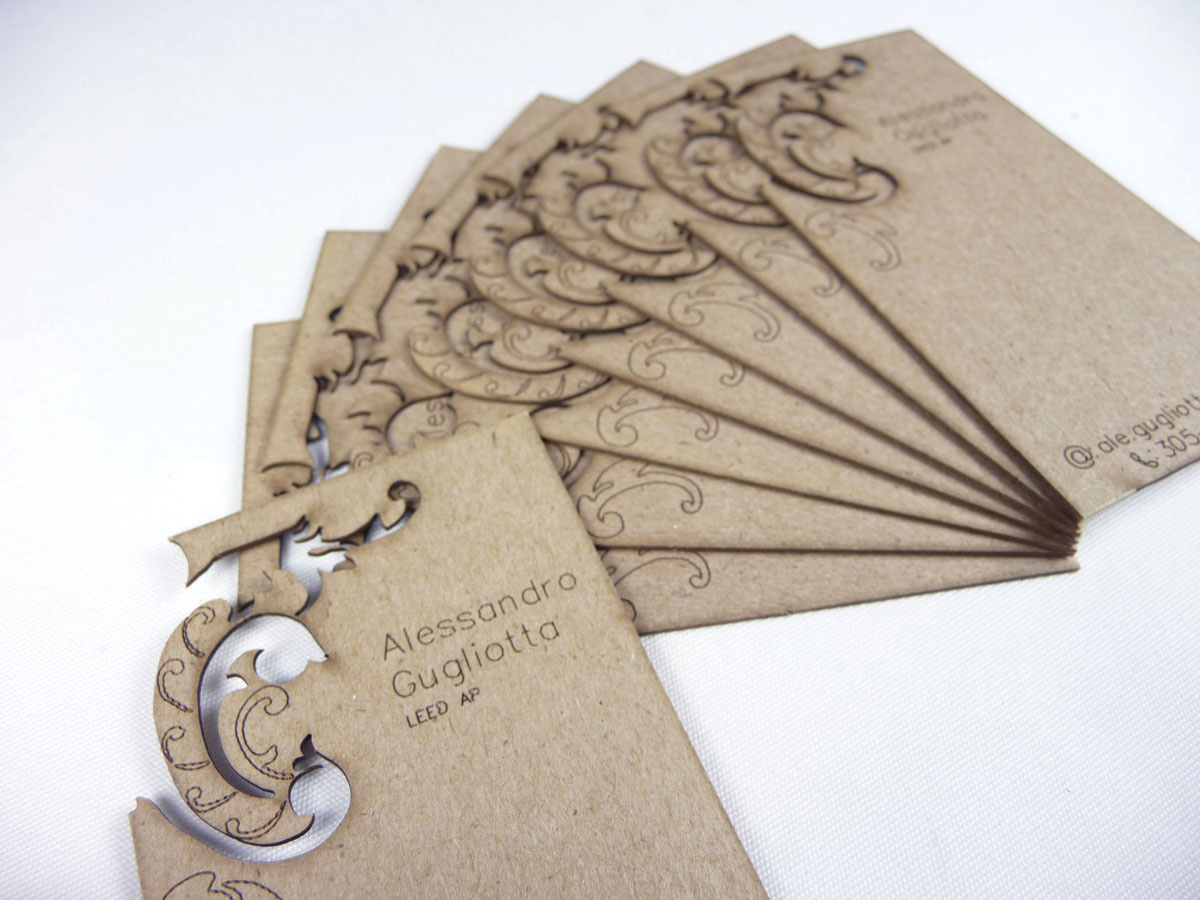 Gugliotta received many "oohs," and "ahhs," from receivers of his finished business card; and after many questions from many others as to how it was done, he decided he had found an entirely different, yet unexplored niche in graphic design. And that's what B-Type Design offers its clients today: The complete design package — from simple logos and letterheads to designer lamps and drink coasters. "We consider ourselves a full-fledged design firm," explains Gugliotta. "We propose two-dimensional ideas and transform them into tactile, volumetric products."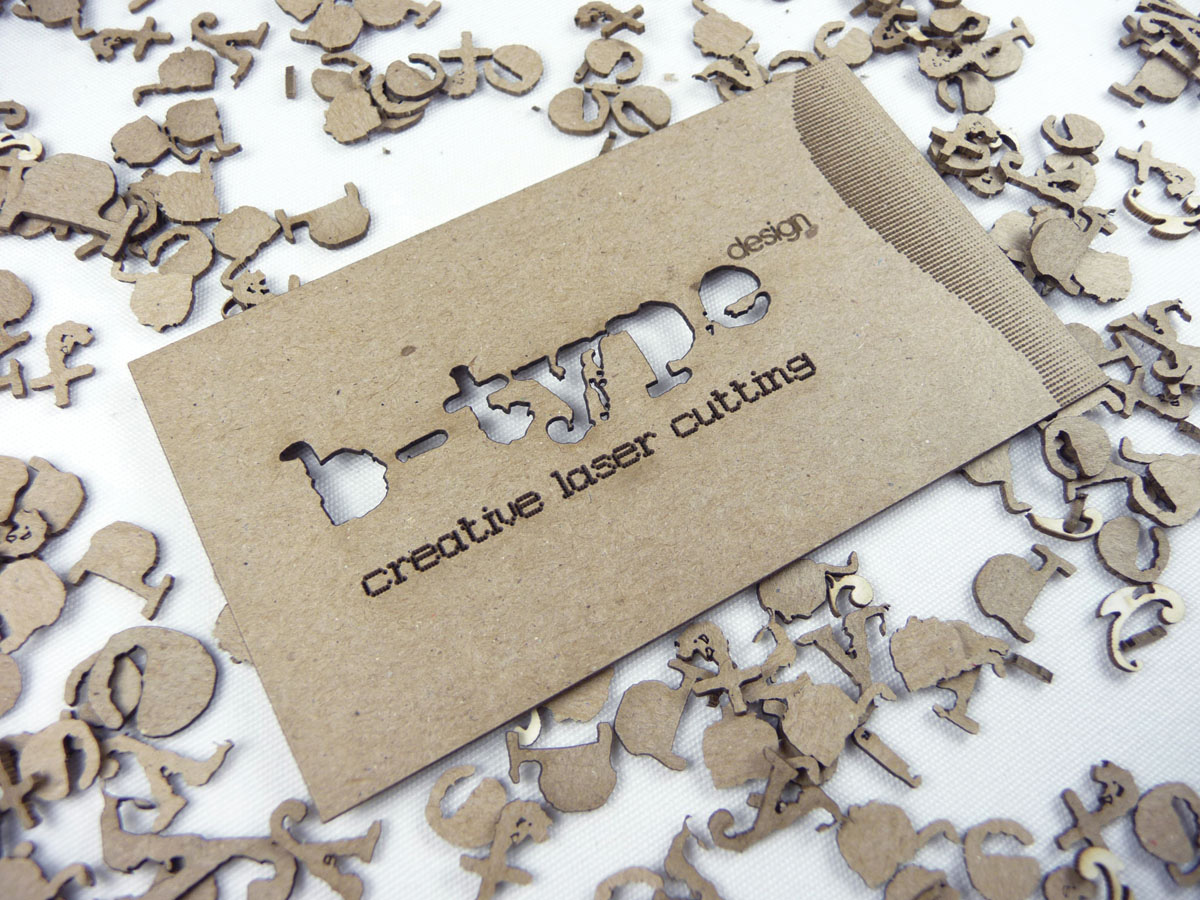 In today's dynamic, highly visual world, design is key in any business, and B-Type gives it to you. Carefully designed and distributed, their pieces are a guaranteed conversation stimulator, and many times an artistic conversation piece in and of themselves. "People are intrigued by the use of the materials, the patterns and, of course, the design," affirms Gugliotta. "This alone gets more than just a foot through the door; having a small edge can be the difference between winning a contract or losing a sale to your closest competitor."
So what drives a business like B-Type Design? For Gugliotta, it's his passion for creativity and expression through his work, which has been a driving force for him throughout his career. "I believe that besides making a decent living, there must be passion in everything that we do, be it a sales person, a doctor, a wealthy CEO or even an athlete," he says. His products reflect this, along with a guaranteed distinction from competitors. After all, in Gugliotta's own words: "Good design might be invisible at times, but, boy, does bad design give an eyesore!"
Fortunately, the team at B-Type Design has found that many people in Miami are true design aficionados, and this is the most rewarding part of all. "One of my biggest concerns when we decided to launch was the possible lack of design-savvy people in the city that would appreciate the real meaning behind B-Type," laughs Gugliotta. "Time and experiences have proven me wrong." For more info, call 305.331.3102 or visit BTypeDesign.com.