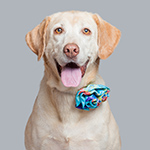 Cindy
A professionally trained 3-year-old Lab who brings a sense of serene professionalism in everything she does, for the Miamian who simply doesn't have the time or patience to train a puppy, look no further than this disciplined dog. Although a fan of the park, Cindy would probably do best in a home where she's the only dog around; LRROF.org.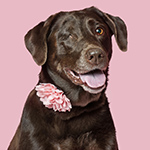 Labisch
A gorgeous Chocolate Lab whose enthusiasm for life belies her age, this 8-year-old pooch proves that you're only as old as you feel. The bearer of an unfortunate eye injury, Labisch doesn't let something so minor stand in the way of her chief occupation: bringing joy and love into the lives of everyone she meets! A true treasure; LRROF.org.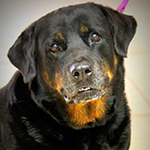 Van
Don't let the rugged exterior fool you; while Van is a fantastic example of the Rottweiler breed, his goofy demeanor will set even the most excitable of cynophobes at ease. At 95 pounds of pure love, if you feel like you're perhaps missing something in your life, consider adding this big-hearted boy to fill that Van-sized hole in your heart; 100PlusAbandonedDogs.org.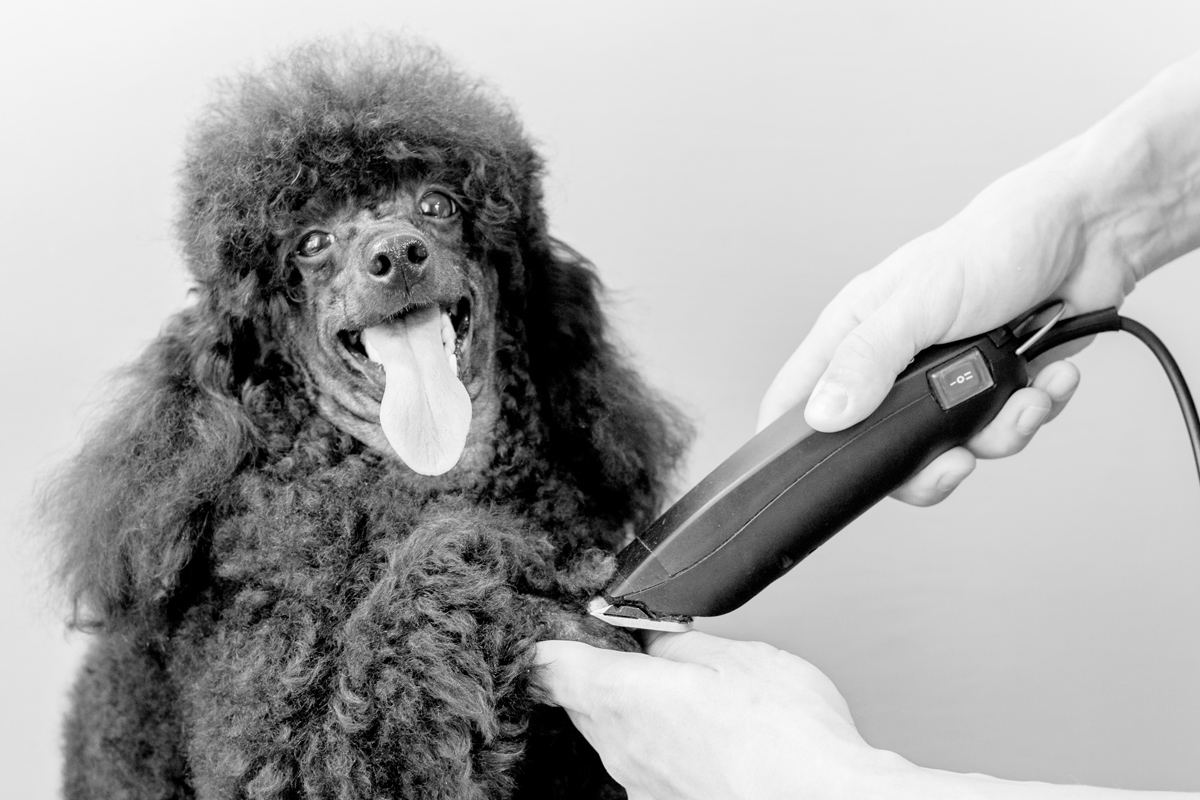 Cut. It. Out.
It's the eternal battle of the modern Miami pet owner: Do you spend hard-earned wages getting a professional pampering for your pooch, ensuring a decadent and dapper look, or spend a potentially massively messy afternoon clipping away at what you hope will look passable at the bark park? As a longtime dog wrangler who's trying his level best to properly budget, I came to the conclusion a while ago that while I loved the look our groomers were providing, it was taking quite a piece of my pocketbook to maintain. Having taken the last few months to take charge of this task, I have quite a few hints, tips and tricks to keep in mind whether you're styling a Shitzu or maintaining your Mastiff's rugged masculine mange. First, and perhaps most importantly, gather all your materials before beginning. Although a number of prohibitively expensive gadgets exist on the market, I've gotten by just fine with a pair of quiet hair clippers, some scissors, dog shampoo, a towel, some dog treats and an outfit I don't particularly care about. Second, planning, as in all things, is of ultimate importance. For instance, always brush out your beast's coat before bathing, and always cut after a bath (and once the coat is dry). That way you won't have to cut away unnecessary tangles you could of simply brushed away. Thirdly, be pragmatic. While we all like an incredible look, keep in mind that it's your dog that has to live with it. While I might like an even overall cut for our senior dog Benny, my better half is always careful to cut closer to her belly and lower legs so she doesn't pick up too much dust and debris.