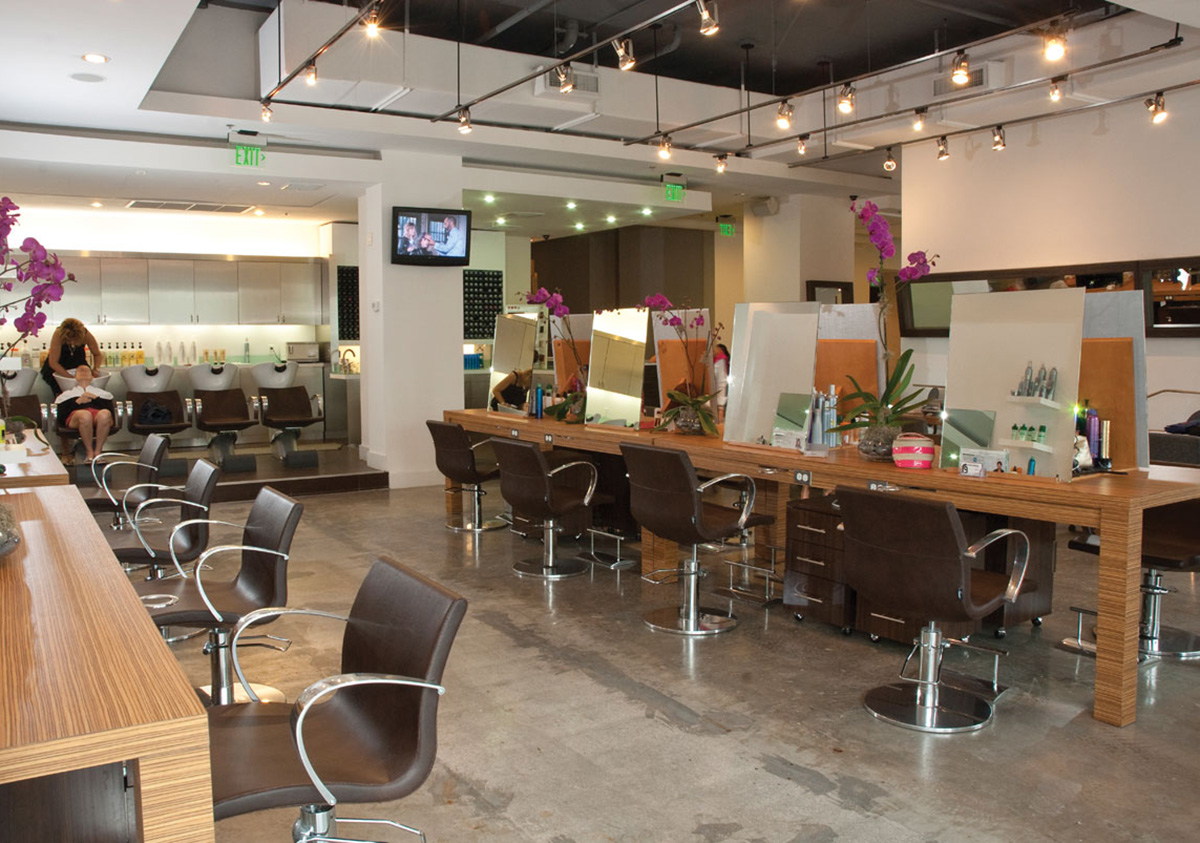 Imagine jazzy music playing as you enter the first story of a building with only a red couch on one wall and an elevator on the other. Realizing there's a second floor, you enter the elevator and are transported into a 54-square-foot salon with a peaceful and quiet atmosphere, high ceilings, dozens of pink orchid arrangements and sophisticated furniture with a modern twist. No, this isn't a pleasant dream; it's the alluring achievement of the much buzzed-about Roberto Giordano salon in Brickell.
This is a microcosmic world where true transformations occur, offering an extensive variety of services for South Florida sophisticates. Owned by two close friends of Roberto Giordano himself, Carlos Echevarria and Gustavo Copia, the salon contains seven rooms used for body treatments, massages, European waxing, spray-tanning and even teeth whitening. They offer anything you can think of — from customized full-body aromatherapy massages to skin-toning treatments for men.
Instead of pedicure chairs, the salon has pedicure couches. At another corner, there are high-tech blowdryers operated by mini-computers that seal color dyes in less than 20 minutes to keep your scalp from burning. Where a stylist will go to a backroom and return with a mystery paste in ordinary salons, Roberto Giordano has a Color Bar where stylist prepare your haircolor right before your eyes. There's even a private Celebrity Zone and an area reserved for large parties. With such exclusive service options, this salon is ready for a discerning cult following.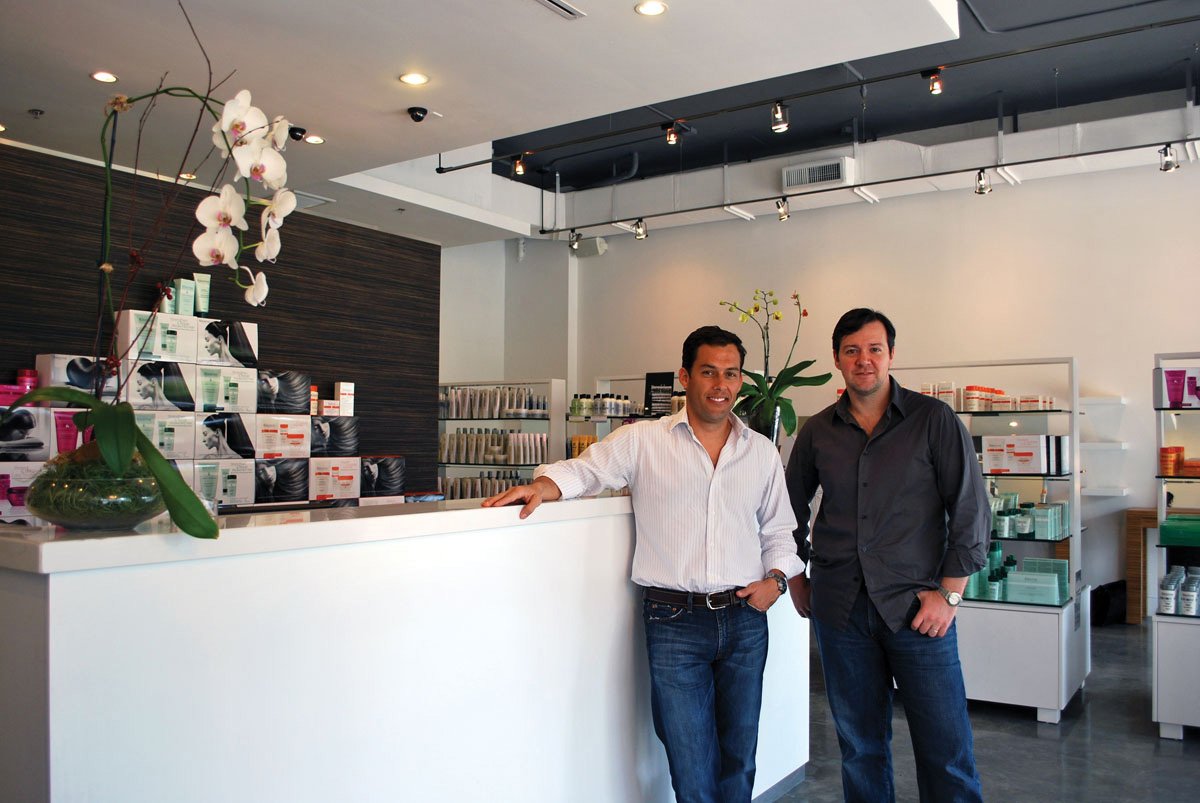 Roberto Giordano began his dream in the world of beauty and fashion in Argentina 30 years ago, gaining popularity among South American clients and fashion designers. He became the most famous stylist in Argentina, putting together fashion shows for South America's top designers. When he decided to open three salons in Uruguay, they became the most celebrated salons in the country.
Just a few months ago, Roberto Giordano partnered with two of his friends from Argentina and decided to expand his business and bring his concept to the U.S. Today, there are 34 Roberto Giordano salons including the Brickell location as well as salons in Argentina, Peru, Paraguay and France.
Giordano proceeded to make connections with the right people in the fashion industry and the media. Since 1983, he's been contacted by designers who ask him to help put together their fashion shows by styling the models' hair and makeup. "Today, Verizon or Sony may hire us to showcase their latest phones in our shows and we'll have the models on the runway holding cell phones in different colors," says Copia. "Roberto's shows are very prominent and tickets aren't sold to the public because only he decides who makes the exclusive guest list. We're hoping that the next fashion show will be here in Miami."
Aside from the inevitable glitz and glam associated with the business, their concept mainly focuses on exceptional customer service. "I challenge you to call any salon at 7 p.m. and tell them you want a massage, hair coloring and a haircut and I bet they'll ask you to come in on another day," says Echevarria. "With us, it would be automatically taken care of because we always want to accommodate everyone, even if it means we have to stay until 10 p.m."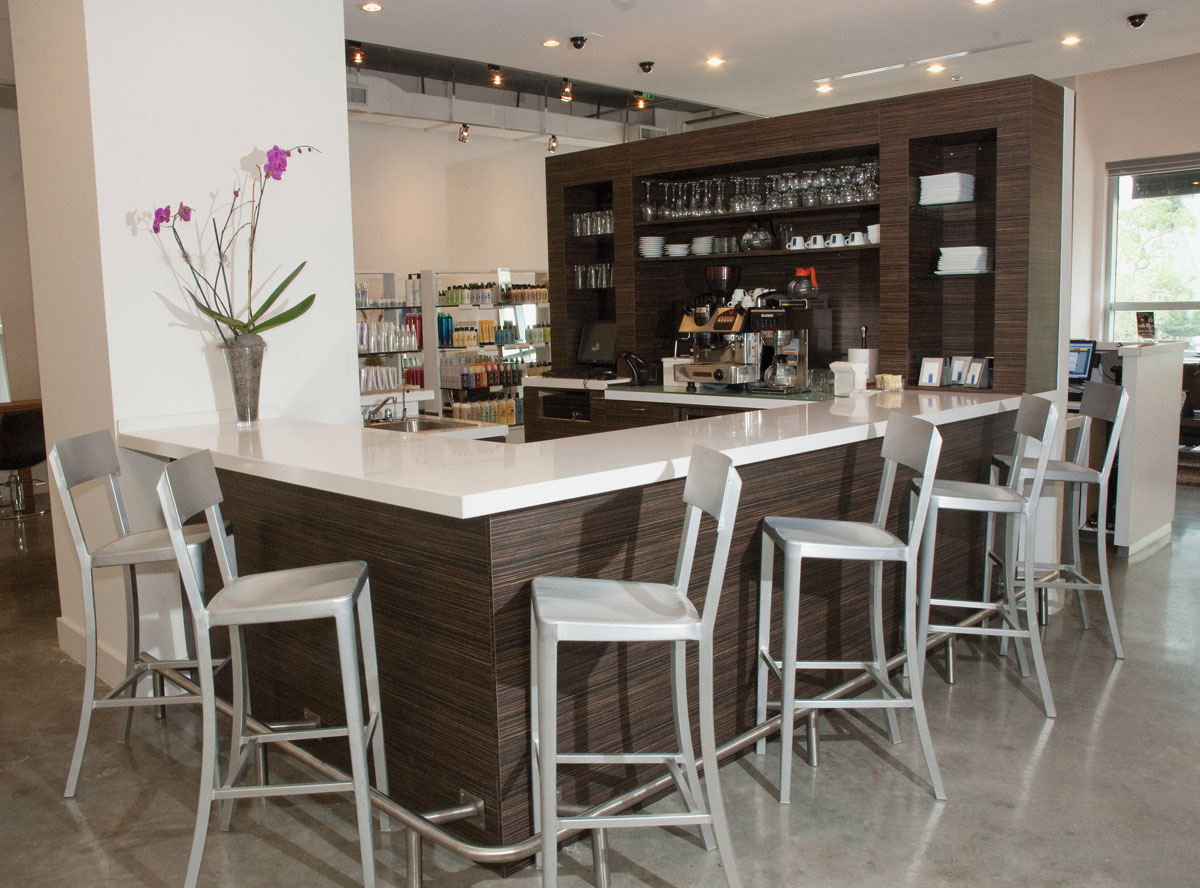 The salon mainly targets female clientele, but they also cater to men and children. "If, for example, someone needs to go to a party, we have 12-inch rainfall showers where they can wash up, receive a spray-tan, makeup, manicure and pedicure and be fully ready to go when they leave the salon," explains Echevarria. "We also offer a mix of products that you can't find anywhere else such as Bumble and Bumble, Keratese, Yonka, Opi and Essie products," explains Copia. "They're the best products out there and it gives our clients a sense of exclusivity." In addition, they have a food bar where you can order breakfast, lunch, coffee, tea and champagne. "When a customer arrives, we always ask if they would like a glass of water or some champagne," says Echevarria. "We pride ourselves on excellent service."
While only open for a short time, Roberto Giordano in Brickell has already achieved a great deal. Their grand opening is scheduled for May 28 and they expect more than 500 guests to attend. "We hope to open more salons in Miami-Dade County, Palm Beach and in New York," says Echevarria. "We're going to have a line of products coming out in less than three months that includes our 'Bellisima' hair-iron and blowdryer line that we need to adjust the voltage for before we can sell it to our customers because it's made with European voltage."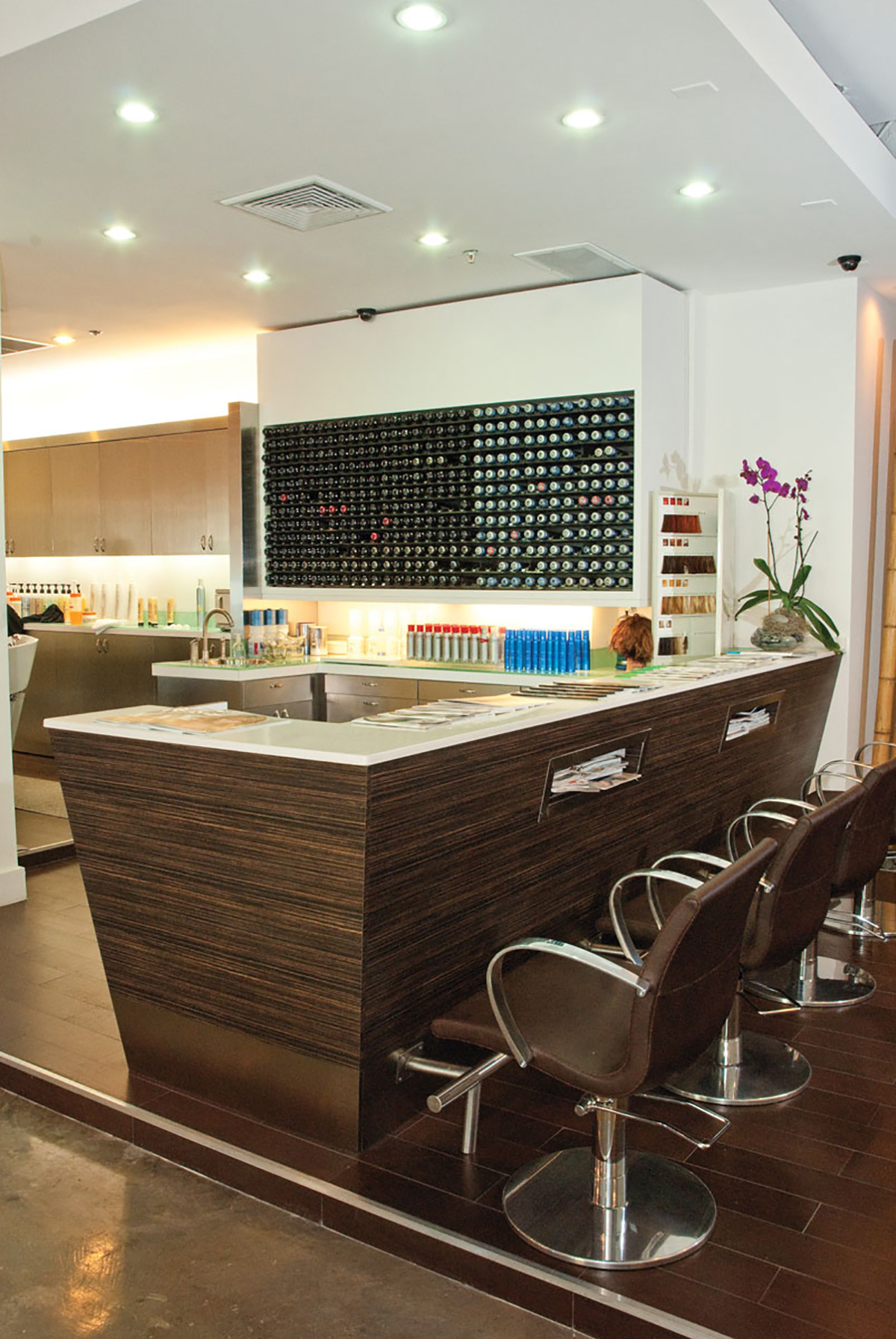 As their business evolves, their growing brand is sure to be a success, along with Roberto Giordano Magazine and a new line of shampoos and conditioners in the works. Customers have even requested mix CD's of the music they play. "We get a lot of feedback about the music," says Echevarria. "We plan to release Volume 1 very soon." We'll be waiting.
To make your appointment, or to inquire about summer specials, call 305.400.6663 or visit RobertoGiordano.us.