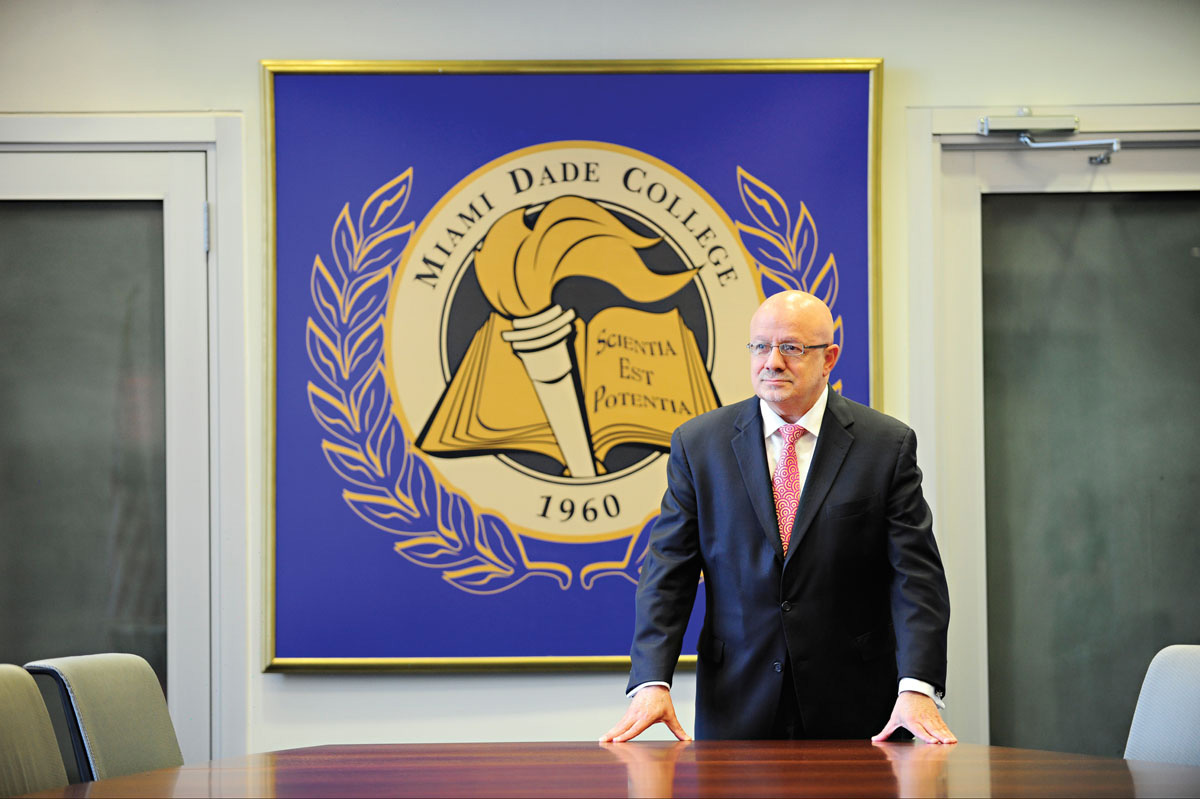 Smart Lead
"My goal has always been the same: Everyone with a desire to learn has access to quality higher education. I believe everyone is college material."
For Eduardo Padrón, there's nothing more important than education. As the President of Miami-Dade College, he makes it his personal mission to ensure that all of his students have the best possible education and preparation for life after college. "I transform lives," he says. "I'm very fortunate to be in a position where, along with my amazing colleagues, I have the opportunity change lives and give people a shot at The American Dream." Inspired by his parents' absolute insistence on getting a solid education, Padrón was later encouraged by one of his professors at Miami-Dade College to give teaching a shot. He agreed, and now he can't imagine himself anywhere else. "I've been very blessed to spend my entire professional career in one place," he says. "My first students and every class I've taught since have been an inspiration to me."
Quick Facts
He loves sharing with his family: "I enjoy collecting glass and crystal — my grandkids have their way with me!"
Cutting loose: "I get a kick out of going out to dance, but don't often get a chance to do it."
Most important lesson growing up: "My parents and the circumstances I experienced shaped my life very early on — fleeing communism as a teenager taught me the importance of perseverance and dedication."
What's in his fridge: "Not much. My food is in the refrigerators of area restaurants."
When the going gets tough: "Never stop pursuing excellence no matter the obstacles. Remember that, and nothing's impossible."
Text by Cristina Zuazua; Photo by Chantal Lawrie
Eduardo J. Padrón is the President of Miami-Dade College; 300 NE 2nd Ave., Ste. 1474, in Miami; For more information: 305.237.3404; MDC.edu.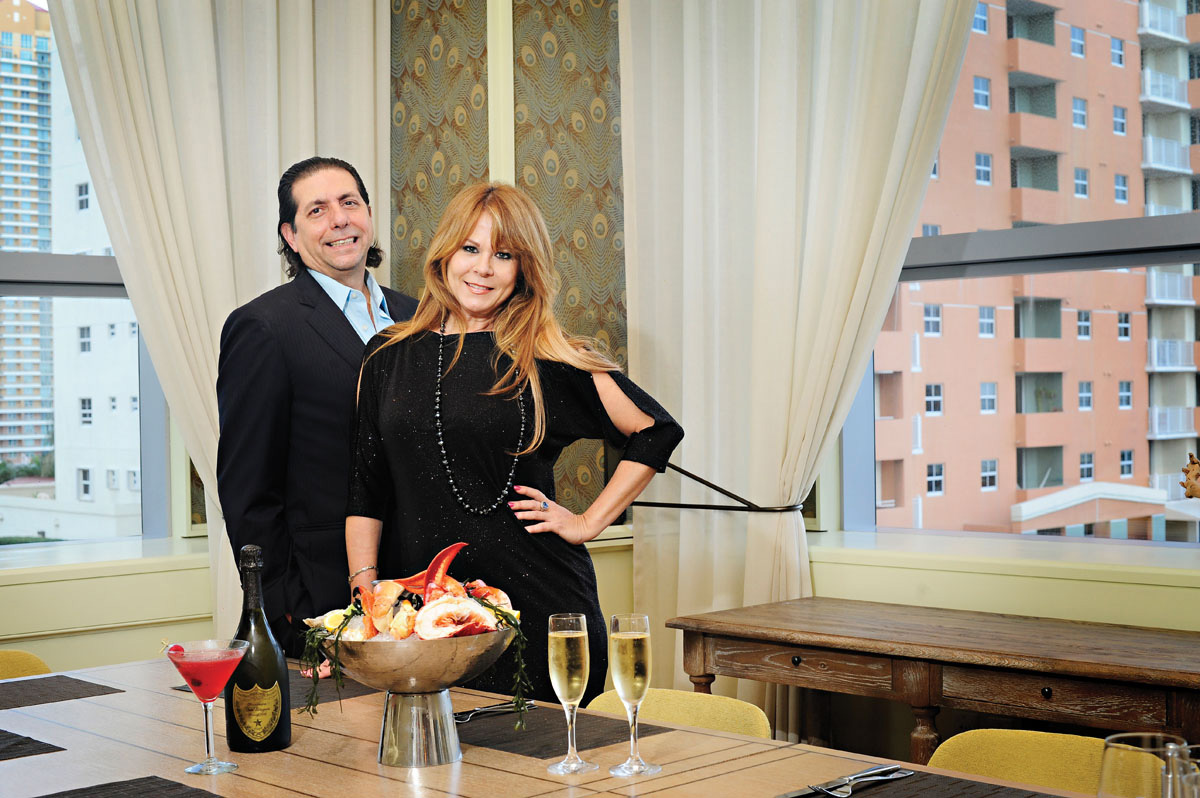 Taste Creators
"We enjoy being able to challenge ourselves and fulfill the potential of giving Brickell the best food & wine festival ever!"
For Cynthia Bettner, Director & Event Producer of the Miami Taste of Brickell Food & Wine Festival, and the event's Logistics Director, Octavio Solis, it's all about community involvement and giving back. "We have fallen in love with giving back to the people in our community," they say. In organizing the 2nd Annual Taste of Brickell Wine & Food Festival, scheduled for Mar. 24-25 this year, Bettner and Solis have found their calling in the demanding task of organizing a large charity event. "As a child I was always on-the-go and I'm proud to say it's helped me in my business because I'm the queen of multi-tasking," says Bettner. The Festival will, in part, benefit Kristi House, an organization that works to prevent sexual abuse, and the organizers couldn't be more excited to be a part of it. "We love being able to contribute and use our knowledge and experience to create a world-class event that benefits others," they say.
Quick Facts
Healthy living: Both Bettner and Solis always make sure to have lots of healthy food and beverages around so they stay in tip-top shape.
Hidden talent: Bettner has taken dance classes since she was a kid and would be a ballet or jazz dancer if she wasn't so in love with Taste of Brickell.
Total Hero: Aside from his role with Taste of Brickell, Solis is a Lt. with the City of Miami Fire Department. Recently, he and a team of other firemen and emergency rescue personnel were credited with saving the life of a local 10-year-old girl who fell into cardiac arrest.
Text by Cristina Zuazua; Photo by Chantal Lawrie
Cynthia Bettner is the Director/Event Producer of the Taste of Brickell Food & Wine Festival; Octavio Solis is the event's Logistics Director; Espirito Santo Plaza, Miami; 305.200.8892; TasteOfBrickell.com.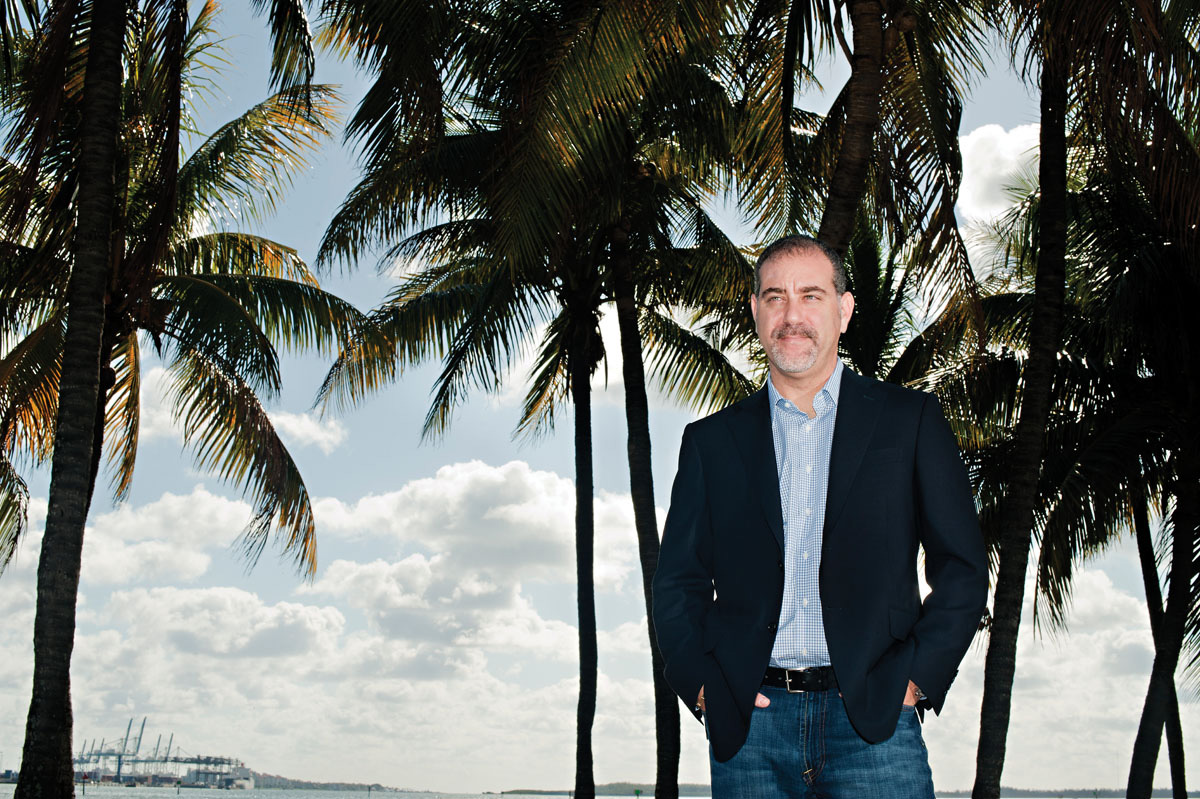 Power Ideas
"I love how our hands-on marketing approach and collaboration allows for us to become an extension of our client's management teams."
Derek Hodes knows his work: "Simply put, we provide "The Voice" to our clients and their events." The President of Momentum Marketing, a Miami-based agency representing some of the largest and most successful events in South Florida, his agency works hard to provide the best in advertising, marketing, media and management. He also manages securing and maintaining event sponsorships for his high-profile clients. With strong roots in the advertising world (his father ran an ad agency for 30 years), he feels like marketing is in his blood, and he knows exactly what his clients are looking for: The knowledge and experience needed for sponsors and partners to yield success in their desired goals. So how does he pick his projects? "I must have passion for the project," he says. "I can't get behind something if I don't believe in it or its management."
Quick Facts
First gig: "Footlocker…which I find interesting because I now work with so many running events!"
How he bonds with the fam: "One of my biggest passions is to get out and ride my motorcycle. I started riding at 8 with my dad, still sharing many rides together."
Sage advice: "Don't ever think you're trapped in a box; otherwise you are."
He enjoys the good things: "I've always enjoyed a good scotch. Balvenie 12 is my current favorite!"
Text by Cristina Zuazua; Photo by Chantal Lawrie
Derek Hodes is the President of Momentum Marketing Group; 1031 Ives Dairy Rd., Ste. 228, Miami; 305.757.5894; MomentumMG.com.