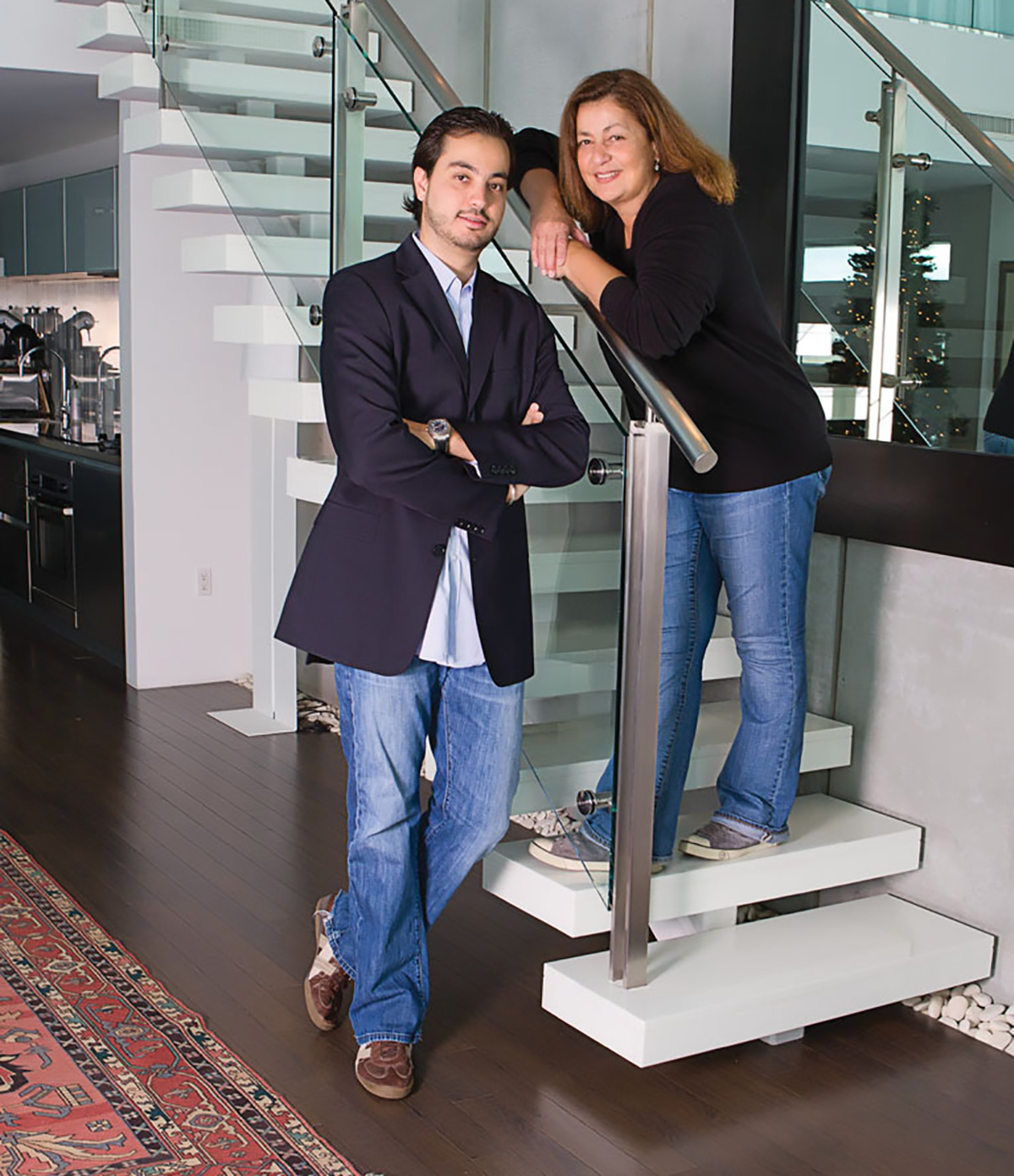 Alejandro & Dominique Bonet
Lineaire Designs
1000 Brickell Ave., Ste. 1005, Miami
786.350.1317
LineaireDesigns.com
Alejandro & Sominique Bonet of Lineaire Designs have a firm belief: that unit owners should be able to rest easy during the process of constructing their property, knowing that they'll receive their unit at the agreed time, and in perfect condition. "We like to help through the entire build-out process," says Alejandro. As such, the boutique remodeling and design company prioritizes attention to detail and gold-standard customer service. Lead designer Dominique has over 20 years of experience as an art director and set designer, working with major clients such as Visa, American Express, Gap and Pepsi — all the while garnering a host of national and international awards. "Inspiration comes through constant research and observation: looking at what new products are coming out on the market while researching what talented people are doing in art, architecture and design around the world," she says. "As Pablo Picasso once said: 'Inspiration exists, but it has to find us working'."
Design philosophy: "The name of our company, Lineaire, is a French word that means linear. This helps explain our taste for a cleaner, more minimalistic design."
Essential must-have: "A perfect balance creates harmony. If one element is taken out of a design and it doesn't break the balance, it means that particular element should have never been there."
Trend predictions: "Due to globalization, more elements from different cultures will increasingly continue to be integrated into modern designs, creating very interesting design concepts."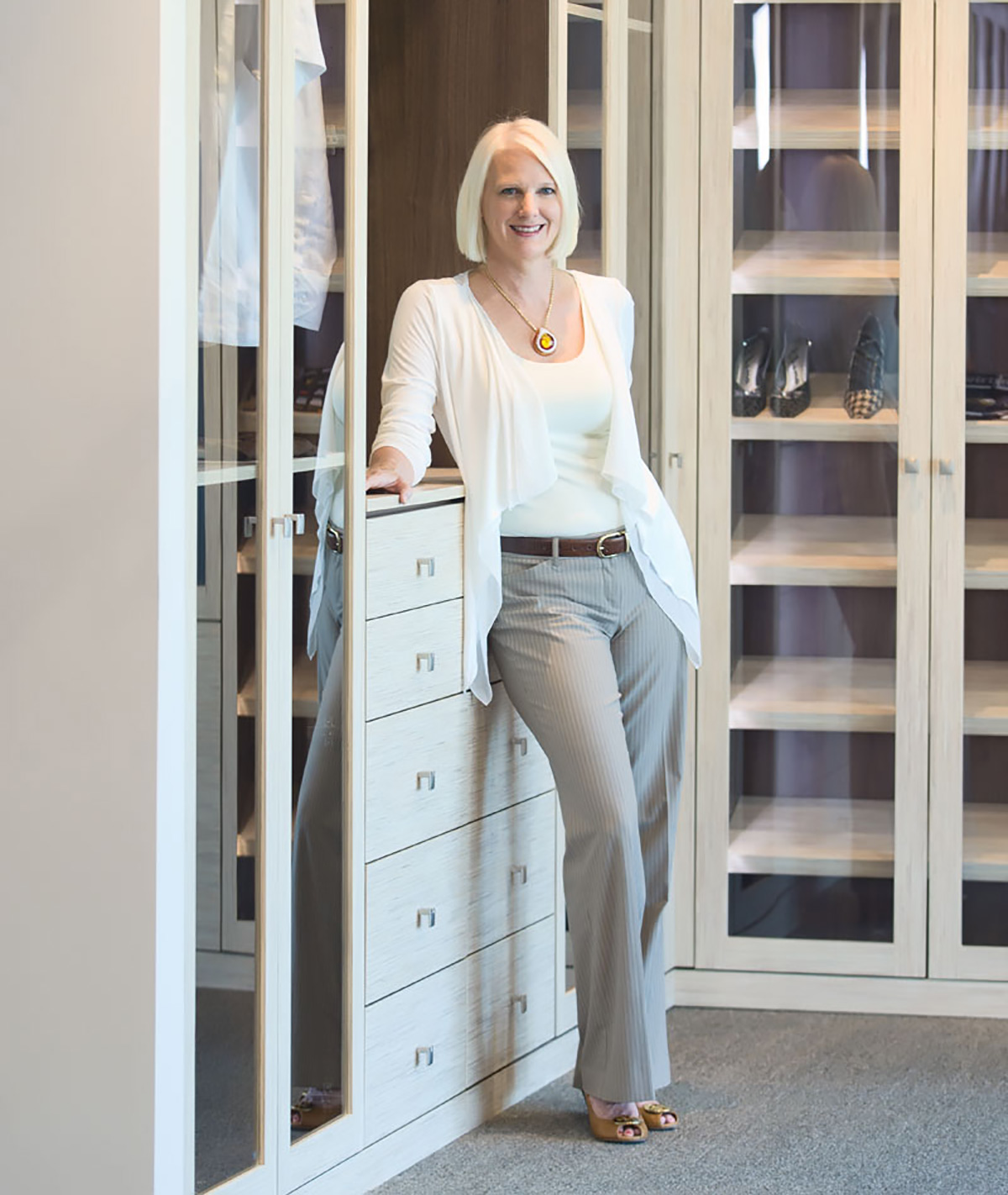 Robin Annon
California Closets Miami
900 Park Centre Blvd. #476, Miami Gardens
305.623.8282
CaliforniaClosets.com
Robin Annon of California Closets Miami takes her work seriously. "My most important inspiration is the client, because I see a home as more than a place; it's your comfort and refuge," she says. As Annon knows better than anyone, a key element of making your home a welcoming and peaceful place is making sure it's organized. That's where California Closets comes in with the right materials. Their products don't just help store and organize…though they do that splendidly. They're a true design enhancement for any space. And with a production factory located right in Miami, customers in The Magic City won't have to wait months for their custom products to arrive.
Design philosophy: "I enjoy creating spaces that are clean, modern and sophisticated, but ultimately the client's satisfaction is my goal. I'm committed to listening to my clients and I value their needs and their time."
Essential must-haves: "Our slide-out valet rod. You may question the essential nature of such an accessory, until you have your hands full from the drycleaner or want to set out an outfit. Once you realize the value of the valet rod, one is not enough!"
Trend predictions: "We continue to look to Italy for influence and direction when it comes to style, while increasing local production, sourcing and expanding our line of eco-conscious products to create a greener, more Earth-friendly California Closets!"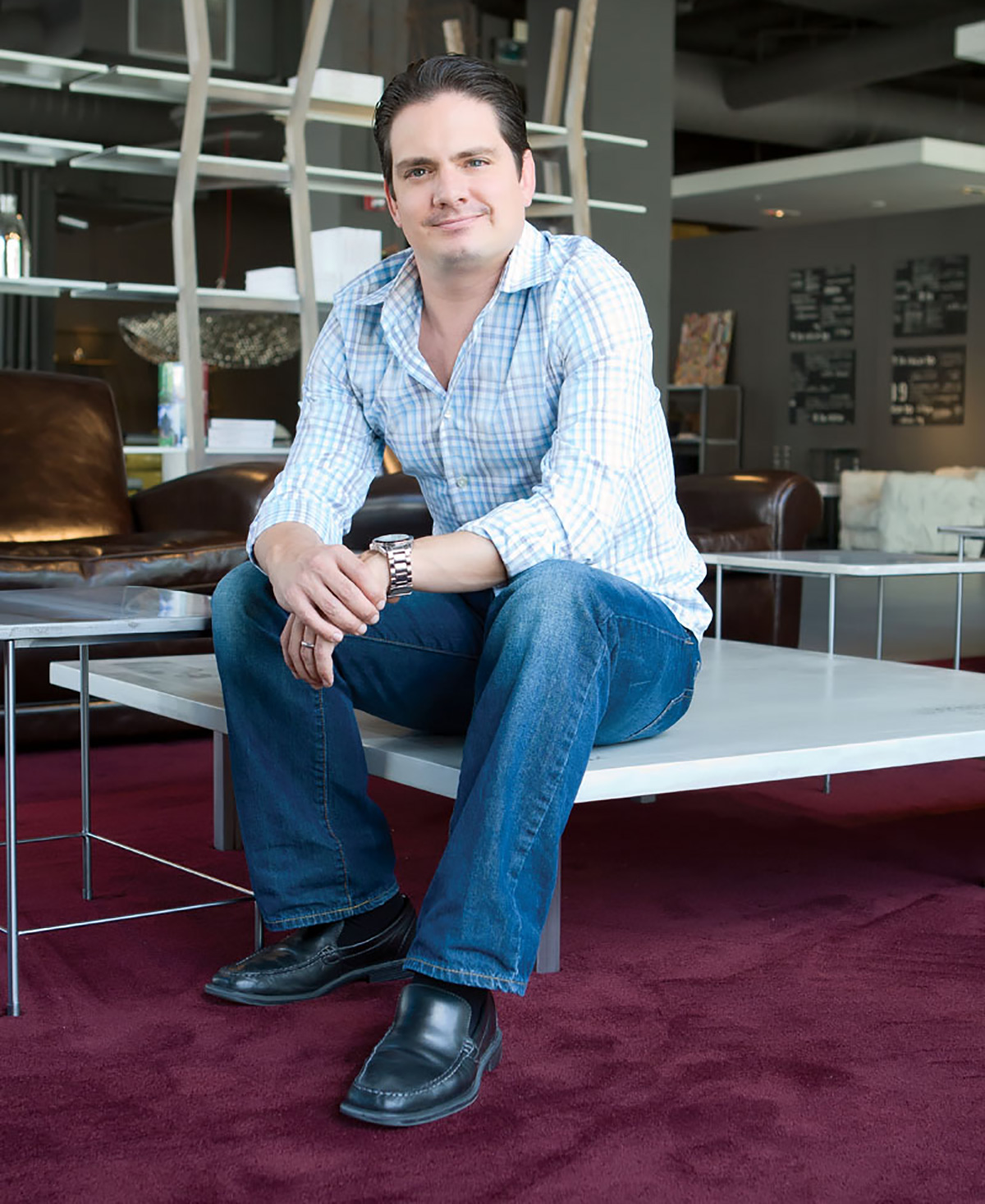 Arturo Lagunes
Internum
3841 NE 2nd. Ave. #101, Miami
305.576.1135
Internum.com
Inspiration is very subjective," says Arturo Lagunes, Director of Internum in Miami, a high-end, multi-brand furniture retailer. "It can come from the details of current furniture pieces, art, architecture and sometimes a vintage touch. But it definitely also comes from the smile and laughter of my daughter," he adds. Throughout his career, Lagunes has managed several furniture showrooms. With Internum, he now specializes in luxurious, timeless designs from European makers such as Baxter, Emmebi, Casamilano and Gervasoni. But they don't just supply fabulous furniture. Internum also offers in-home consultation services, where they meet with clients and help discover their design needs and desires by planning spaces and recommending items, even pieces which may not have turned up in Internum's showroom.
Design philosophy: "My design philosophy translates into a simple yet refined look with a sense of exclusiveness."
Essential must-haves: "Find one piece that stands out as unique. No matter what the price, it should have sophistication and a story behind it."
Trend predictions: "The furniture industry will be influenced by the European style and the way they treat and use high-quality materials such as leather, linen and other fabrics to give life to comfortable but artistic pieces."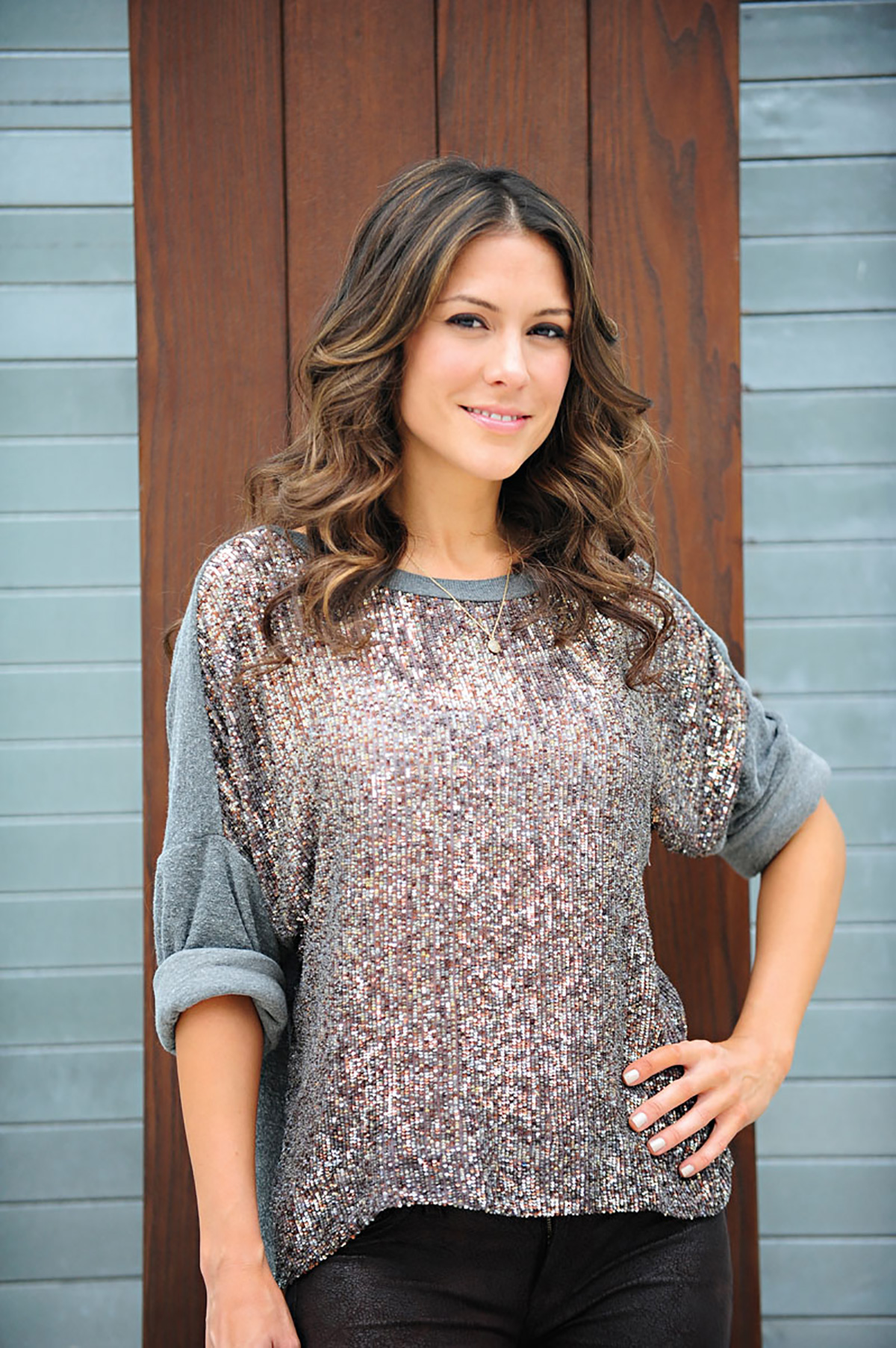 Janette Miller
J Mill Design, Inc.
Throughout South Florida
305.502.9900
JMillDesign.com
Janette Miller is committed to making sure the interior spaces of her clients look truly beautiful. "The way I see it, everything from the architectural finishes of a structure to its interior furnishings are interconnected," she says. For her, that includes everything from flooring and cabinetry to table and bed linens. It's a sense of vision she's been refining since her early start in the field, working for a major local designer. Miller quickly jumped from administrative work to taking on the more creative side of things, and after a brief hiatus to raise her children, she was given the opportunity to work on her own in a luxury condo at Santa Maria. "As they say, the rest is history," she quips. Her sources of inspiration? "It's usually the simplest things that I'm inspired by," she says. "I have an appreciation for unpretentious beauty."
Design philosophy: "A room should feel good, like a warm embrace. I want my clients to feel awed not only by the aesthetic beauty of their spaces, but by the comfort as well."
Essential must-have: "Linen. Just about every room could use some, especially in Miami. Whether it's used for upholstery or draperies, it's a versatile material that gives a luxurious and grounding effect."
Trend predictions: "I typically stay away from following trends. I prefer to focus on creating interiors that are timeless and have longevity."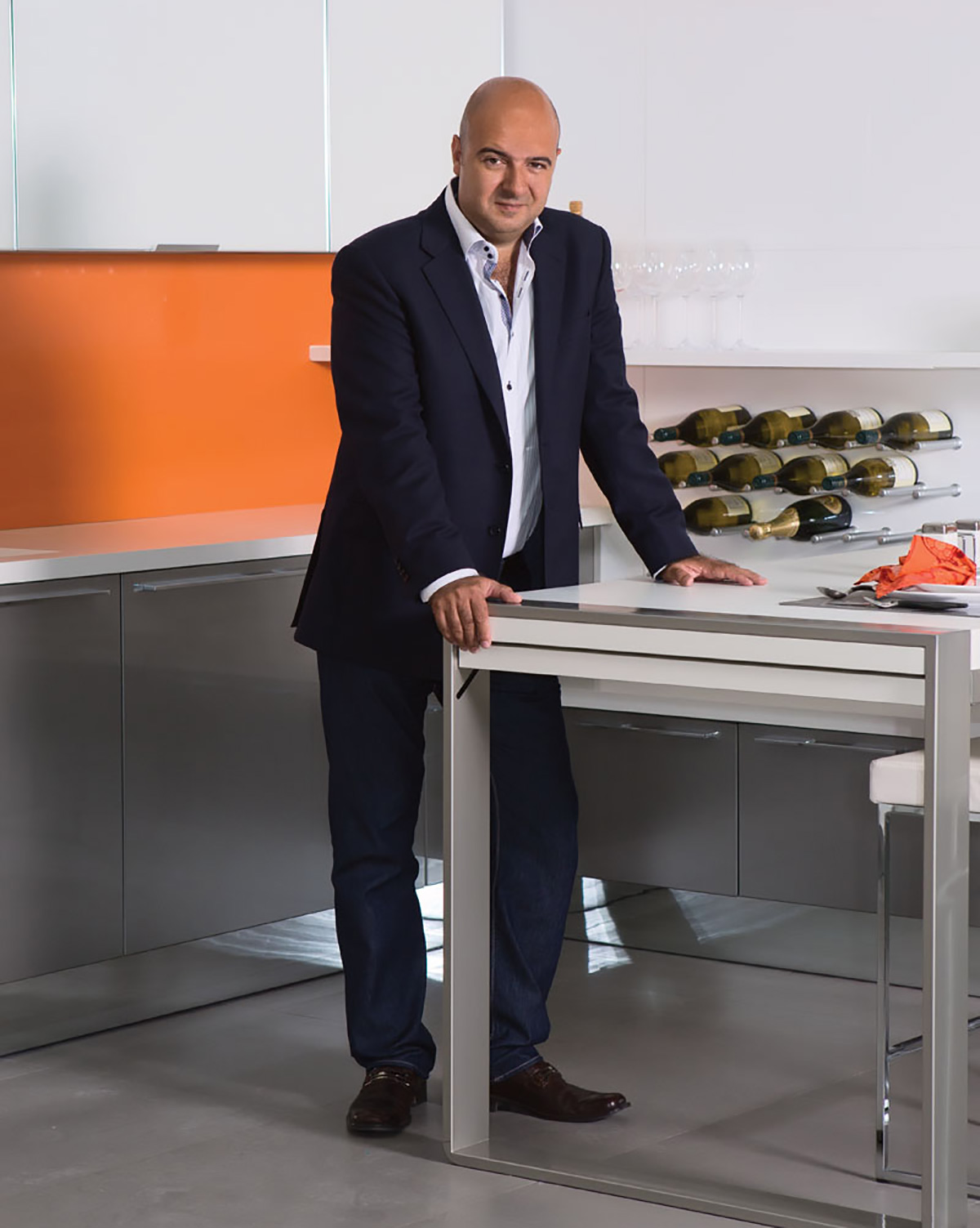 Carlos Ferrando
COMPACSTONE USA
1666 NW 82nd Ave., Doral
305.406.3600
Compac.us
Carlos Ferrando of COMPAC: The Surfaces Company plays a key role in the design process: giving interior designers and homeowners the perfect materials to help create the spaces of their dreams. COMPAC's signature quarts and technological marble come in a mind-boggling array of colors and designs, some incorporating artistic touches like flecks of colorful Venetian glass. "Our newest collection, the Nature Line, uses bio resin to make new, attractive colors such as Carrara, Perlino, Botticino and Noce," he says. The bonus? Not only are COMPAC's surfaces durable and gorgeous, they're also GreenGuard-certified for promoting high indoor air quality.
Design philosophy: "Personally, I love simplicity that is created with products that care for the environment without neglecting design."
Essential must-haves: "Quartz COMPAC is the best option for kitchen and vanity countertops. The Marmol COMPAC Line also has modern light colors for the floor tiles in a thin thickness that helps ecologically."
Trend predictions: "We hope the market is going to go up again. And now managers of remodeling and of new projects take more care regarding which products to use in kitchens, bathrooms and living areas. Using COMPAC gives a better value to any house, apartment or office."