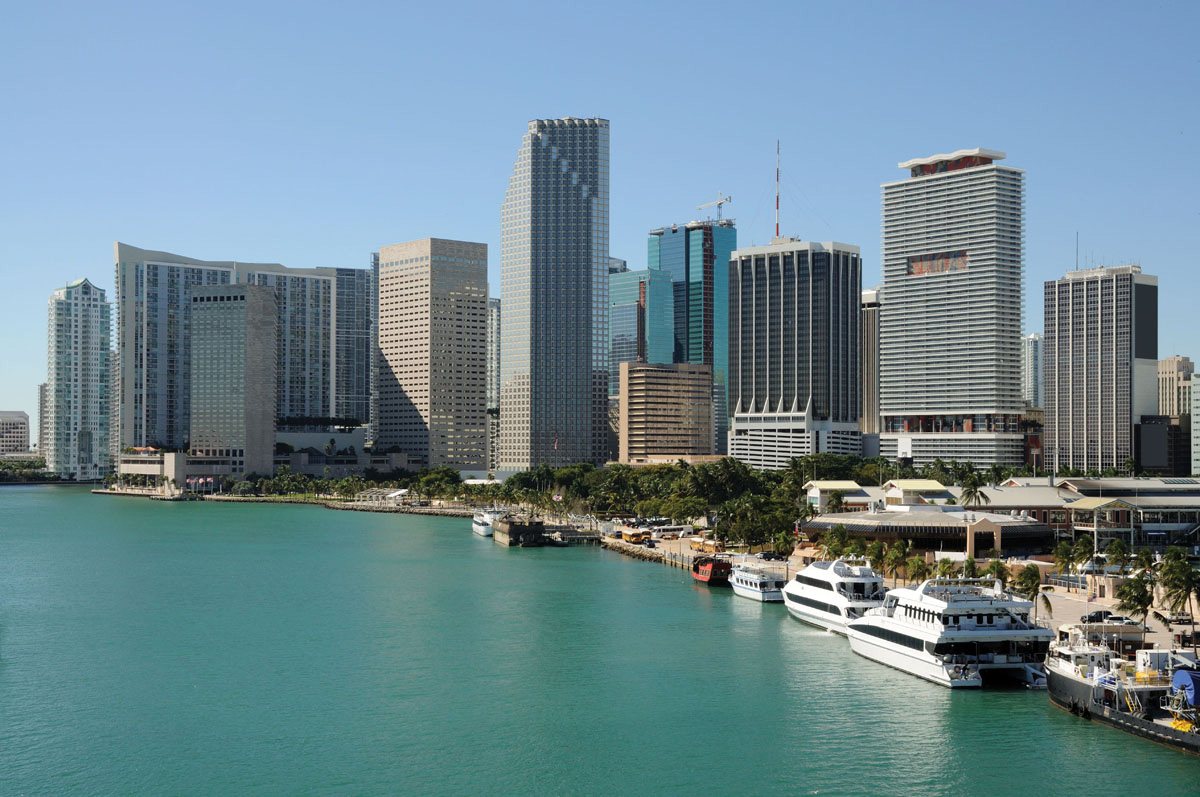 When the City of Miami unveiled its new logo sans the "O's" for Dowtown, editors, proofreaders and English teachers around the nation were up in arms. Blogs had a field day and the headlines practically wrote themselves. In a city often criticized for putting brawn and beauty over brains, it was an ironic choice, to say the least. But a few short years later, something seems to have worked.
Today, "DWNTWN" and Brickell have transformed into a safe, pedestrian-friendly epicenter for residences, shops, restaurants and nightlife establishments. Under the direction of Executive Director Alyce Robertson, the Miami Downtown Development Authority is making sure that the environment meets the needs of the residents of the newly occupied condos, and of the professionals commuting to the area on a daily basis, especially as both crowds increasingly come together.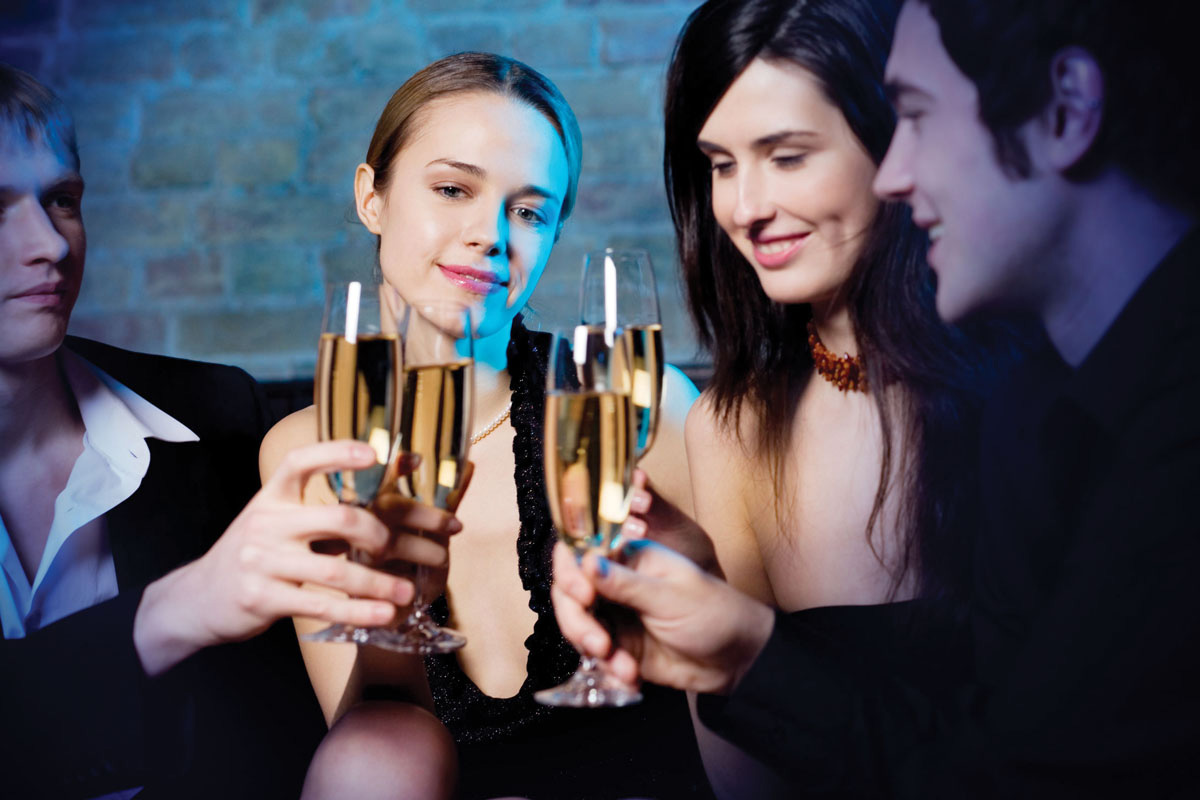 Earlier this year, a study by Goodkin Consulting/Focus Real Estate Advisors found that Downtown Miami's residential occupancy rate swelled to 74%, reflecting a 20% increase over the rate reported in Summer 2009. The news comes after the economic downpour created a skyline of seemingly abandoned hi-rises that are now boasting lit windows and bustling interiors. That's because the recession's aftermath has resulted in affordable living spaces, therefore creating a "newfound sense of community" in Downtown Miami, according to Robertson. "That vibrancy is paying huge dividends for our residential and retail markets," she says, particularly as more young professionals are drawn to the area. The numbers speak for themselves: To date, 68% of the 22,079 condo units completed since 2003 have been sold.
"It was natural that with the lowering of prices, youngsters would be the ones to bring vibrancy and life to Downtown in an unforeseen manner, and it's exciting to have people ages 25-45 revitalize the city," says City Commissioner and Chair of the Miami DDA, Marc Sarnoff. "They are the pioneers behind this."
With these rates on the rise, the Miami DDA is working alongside the city's public and private sectors to fill in the much-needed missing pieces. For example, the Brickell Biscayne Trolley System is scheduled to start running in August of this year. To create a more efficient and convenient transportation system, the trolley will head north and south along Biscayne Boulevard every 15 minutes, so one could park their car at the south end and reach the northern sector in minutes.
In addition, the Miami DDA has worked with the police department to bring in more services, while a downtown enhancement team recruits the formerly homeless to pick up litter and take care of graffiti.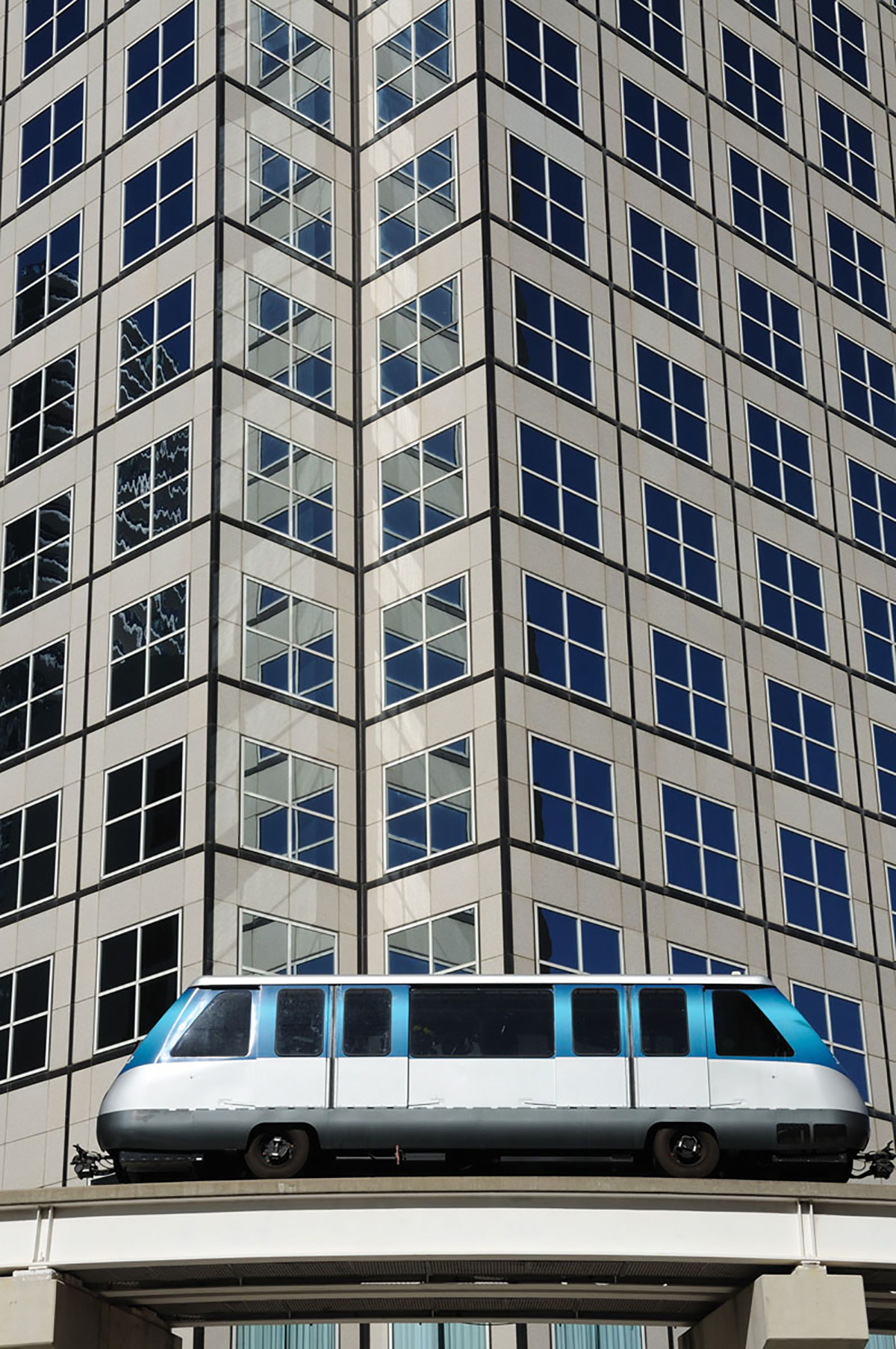 So far, so good. Once lined with old, tired shrubbery, Brickell and South Miami Avenues now feature more trees and vibrant landscaping, and as a result, improved walkability. Simultaneously, a dog park is in the works, with the Miami DDA looking into the Loft Downtown condos to bring it to fruition. "All of downtown is very much alive and you see it when you're out on the street in the early evening," says Neisen Kasdin, Vice Chair of Miami DDA and former mayor of Miami Beach in the '90s. He is recognized as a driving force behind South Beach and Lincoln Road's renaissance. "People are jogging and walking their dogs," he says. "It's a very vibrant urban scene."
Kasdin has gone as far as dubbing Flagler the "new Lincoln Road" for the promising revival of its economic activity. "We will see hip, independent boutiques open their doors here, along with a growing nightlife scene," he says. "As they succeed, Flagler will redefine itself."
The population boom is unquestionably contributing to the growth of businesses in the area. In fact, a recent Integra Realty Resources survey of the 50-largest central business districts in the U.S. showed that Downtown Miami's retail vacancy rate is among the five lowest in the nation at 5.06%. "Traditionally, retail follows rooftops. We have more balconies than rooftops, but we also had 42 net businesses open and stay open in 2009," says Robertson. "There are a lot of new and interesting places that people are exploring as they work toward a true 24/7 city."
Business owner and Board Member of the Miami DDA Jose Goyanes is among the pioneers bringing new dimensions to Downtown Miami. As the founder of Metro Beauty Center stores, Churchill's Barber Shop, and co-owner of Tre Italian Bistro, Goyanes says he liked the vibe in Downtown even way back when it ran on a 9 to 5 schedule. "The area has completely evolved. There are restaurants and businesses catering to the U.S. consumer, not so much to the tourist," he says, using his own businesses as an example. "Over the last 8 months, our advertisements are directed toward locals who come in on weekends. As for the restaurant, we really can't complain. During the rough economy, we've been able to not only survive, but also move forward and grow our business."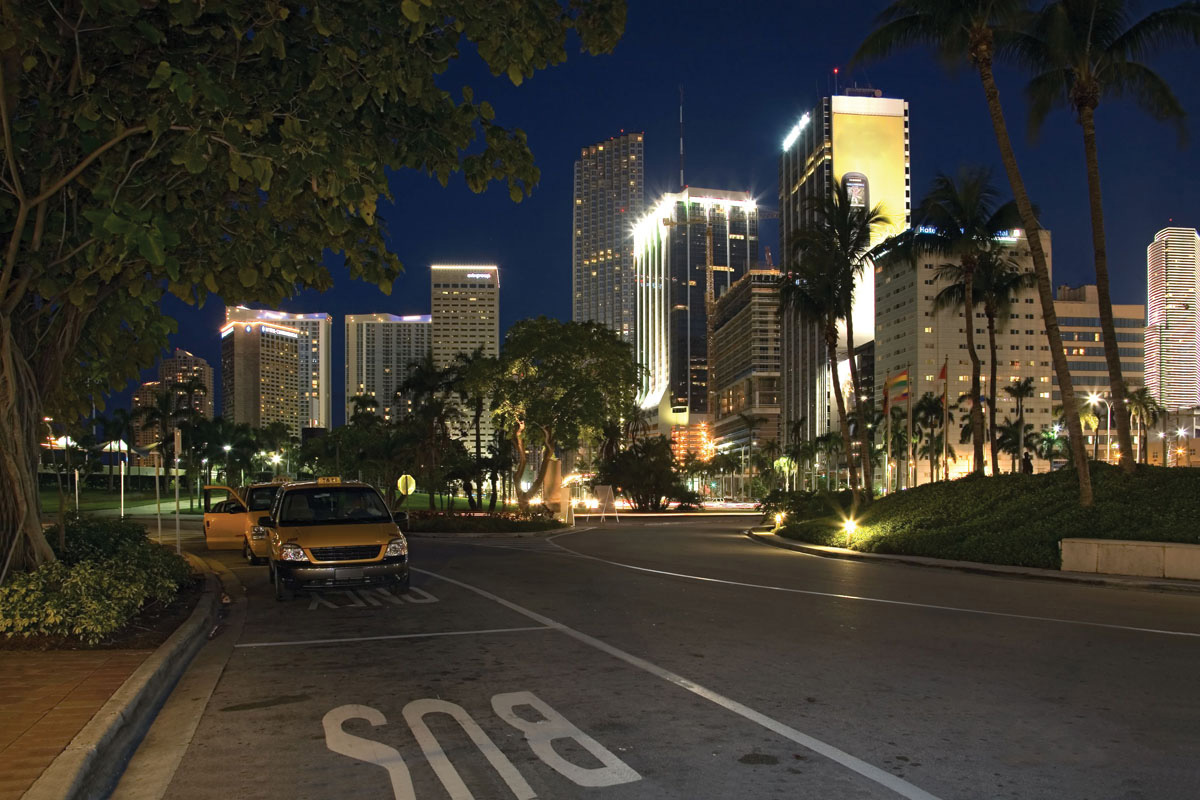 While the Miami DDA offers support to business owners wanting to set up shop in the area, Goyanes' success and that of the other booming businesses in the area is due largely in part to the residents taking full advantage of the diverse amenities the area has to offer, such as the Concert Series and Film Festival, both of which were created to celebrate the urban lifestyle preferred by its residents.
Perhaps resident Andres del Corral sums it up best. As a successful young real estate professional, he was the first tenant ever to move into the Met 1 two years ago. Since then, he's witnessed the livelihood that has permeated the area, welcoming new neighbors and kicking back in the city. "It's the only area I recommend to my clients," he says. "Safety isn't even a concern anymore, as there's a lot of activity out on the street. North or south, once I step out of my building, I'm happy walking either way."