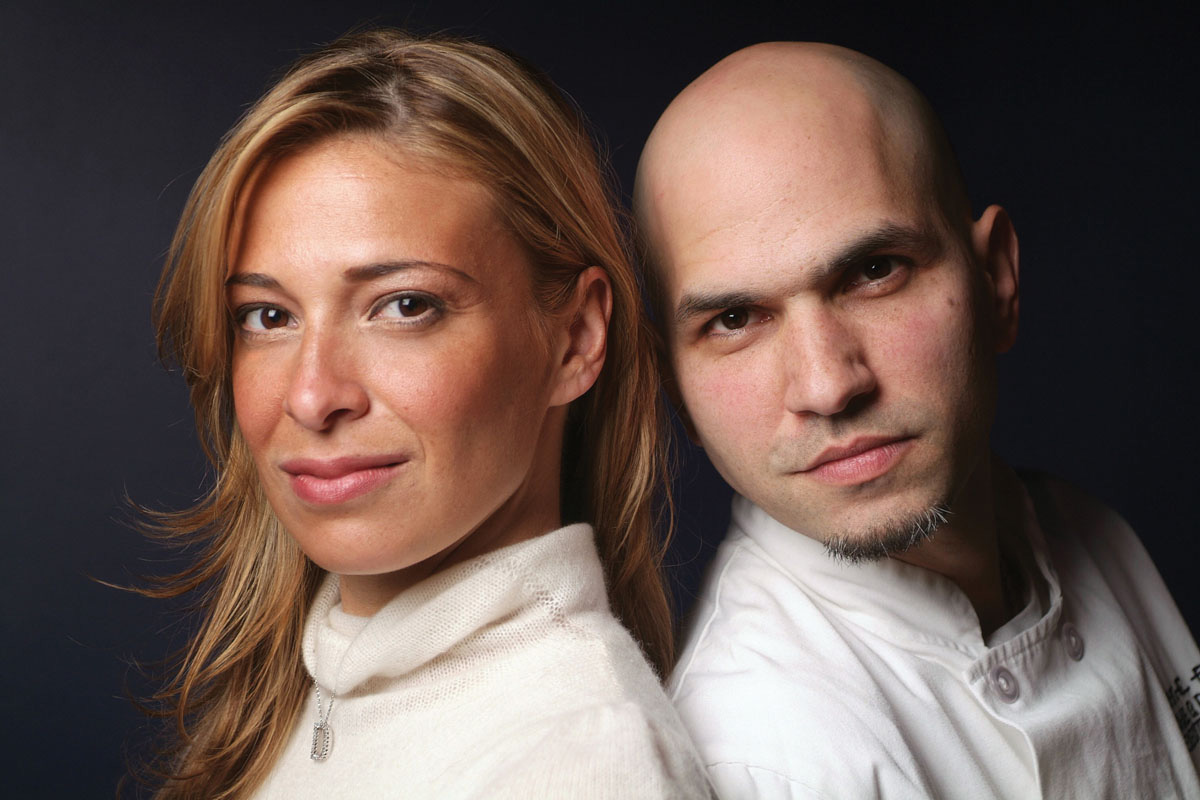 The gastronomic powers of Restaurateur Donatella Arpaia and Chef Michael Psilakis combined to unite The Big Apple with The Magic City in the heart of Brickell at Eos, the results were at once delicious and exciting. "I love Brickell because it's considered the Manhattan of the South," says Arpaia. "Eos is our first venture together outside of New York. We had been offered many different places to set things up, but I fell in love with Miami. It felt young, modern, glamorous and sexy all at the same time!"
Arpaia has been featured on NBC's Today, Bravo's Top Chef, and Food Network's Iron Chef America. She was also profiled as the 31st "Most Powerful Woman" in Manhattan by The New York Post. Similarly, Chef Psilakis has also earned several honors throughout his career. Recognized for bringing Greek cuisine to the modern culinary stage at three Manhattan restaurants, he was named a "Best New Chef" by Food & Wine (2008) and "Chef of the Year" by Bon Appétit (2008) and Esquire (2007). The pair's upscale Greek dining destination, Anthos, is one of only two Greek restaurants in the world to be awarded a coveted Michelin star.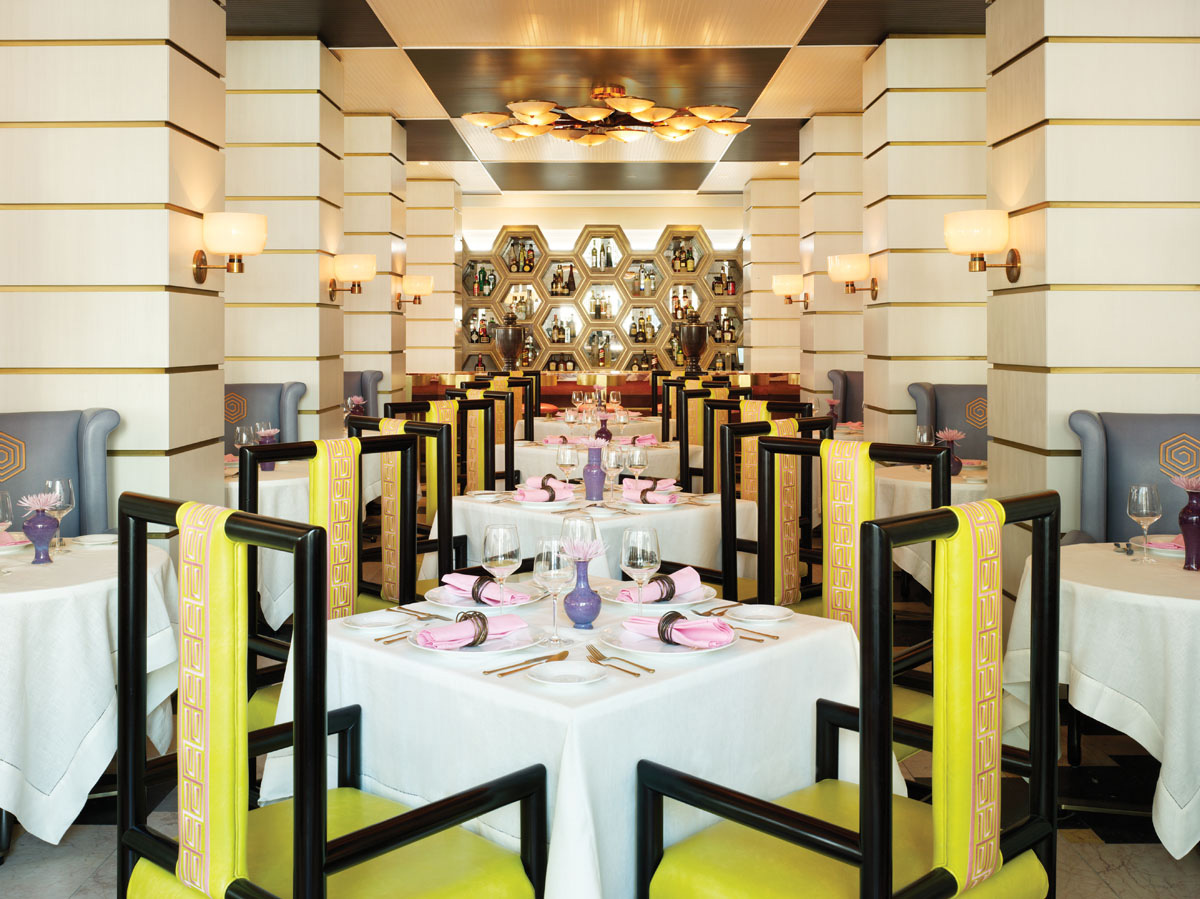 Eos is the Greek word for "New Dawn," a name that symbolizes new beginnings. The restaurant combines dramatic design and award-winning cuisine to create a stylish, playful downtown dining destination. Chef Psilakis and Arpaia conceptualized Eos as a reflection of their own new beginning in Miami, emphasizing the sexy, bold and fresh lifestyle of the city. The name also encapsulates both the ethereal lightness of Psilakis' signature culinary style and the whimsical design of the space.
Borrowing ingredients from Spain, Portugal and Morocco, the menu offers modern expressions of the Chef's native Greek cuisine. The eclectic menu of raw and cooked small plates encourages tasting and sharing, allowing guests to tailor an experience to any appetite. "I had started the restaurant based on very simple grilled fish but as I kept meeting all the cultures of Miami and the Brickell area, I realized that there was a lot of Latino influences and the primary vibe was that locals were very sexy and enjoyed bold, vibrant flavors," he says. "I mentioned the word 'tapas' to people and it reflected a casual and simple way of dining. That was an idea that resonated with me. The culture here has a really mellow, sensual Latino undertone. At the same time, it's hard to miss the fact that Miami is a hugely growing city. The culture's evolution is going to change, too, and I'm excited to be a part of that, evolving my menu along with it."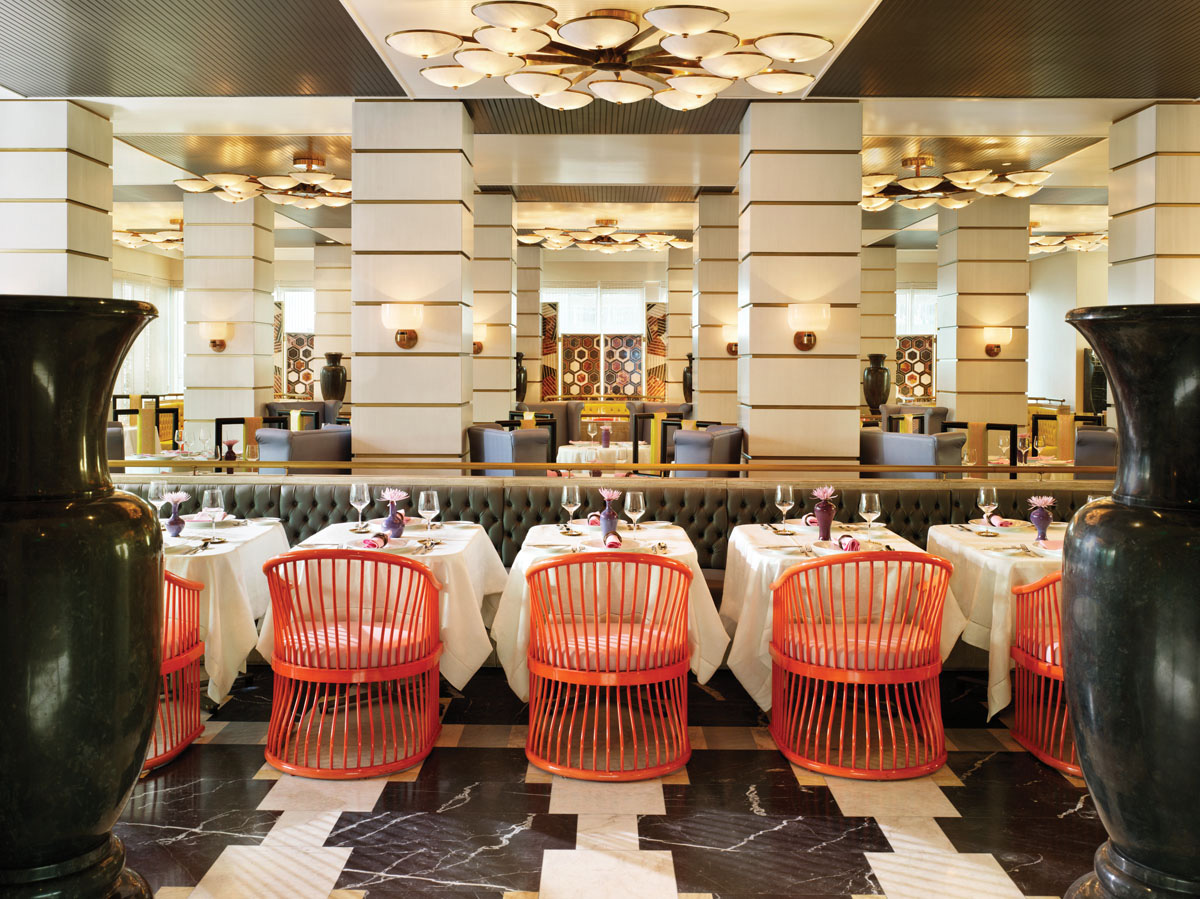 Guests may begin with a selection of Chef Psilakis' signature raw items ($10-$14) such as Orange Marlin Sashimi with Pistachio, Speck & Apricot; Oyster with Tomatillo, Peruvian Chili & Plum; and Black Grouper Ceviche with Mango, Chipotle, Cumin & Cilantro. Composed small plates ($8-$15) that follow include Chilled Corn Soup with Succulent Crab, Fig & Yogurt; Grilled Scallops with Strawberry, Cucumber & Crispy Sage; and White Asparagus with Almond, Chervil & Argan Oil, made from the kernels of a tree indigenous to Morocco. The menu also includes a selection of handmade pastas ($13-$16). Psilakis' Sheep's Milk Gnudi is a fresh ricotta dumpling with English peas and manouri cheese. The luxurious Lobster & Sea Urchin Risotto incorporates caviar, fried herbs and egg yolk. A selection of seasonal whole fish is also available, as are a number of poultry, meat and game dishes ($14-$22). "I like to take people on a culinary journey with me," he says. "I find things that affect me on an emotional level and incorporate it into the food by finding new ways to interpret and showcase the broad range of cultural flavors in the city at an affordable price that will give you a quality meal but allow you to wear your Gucci and Manolos while you dine."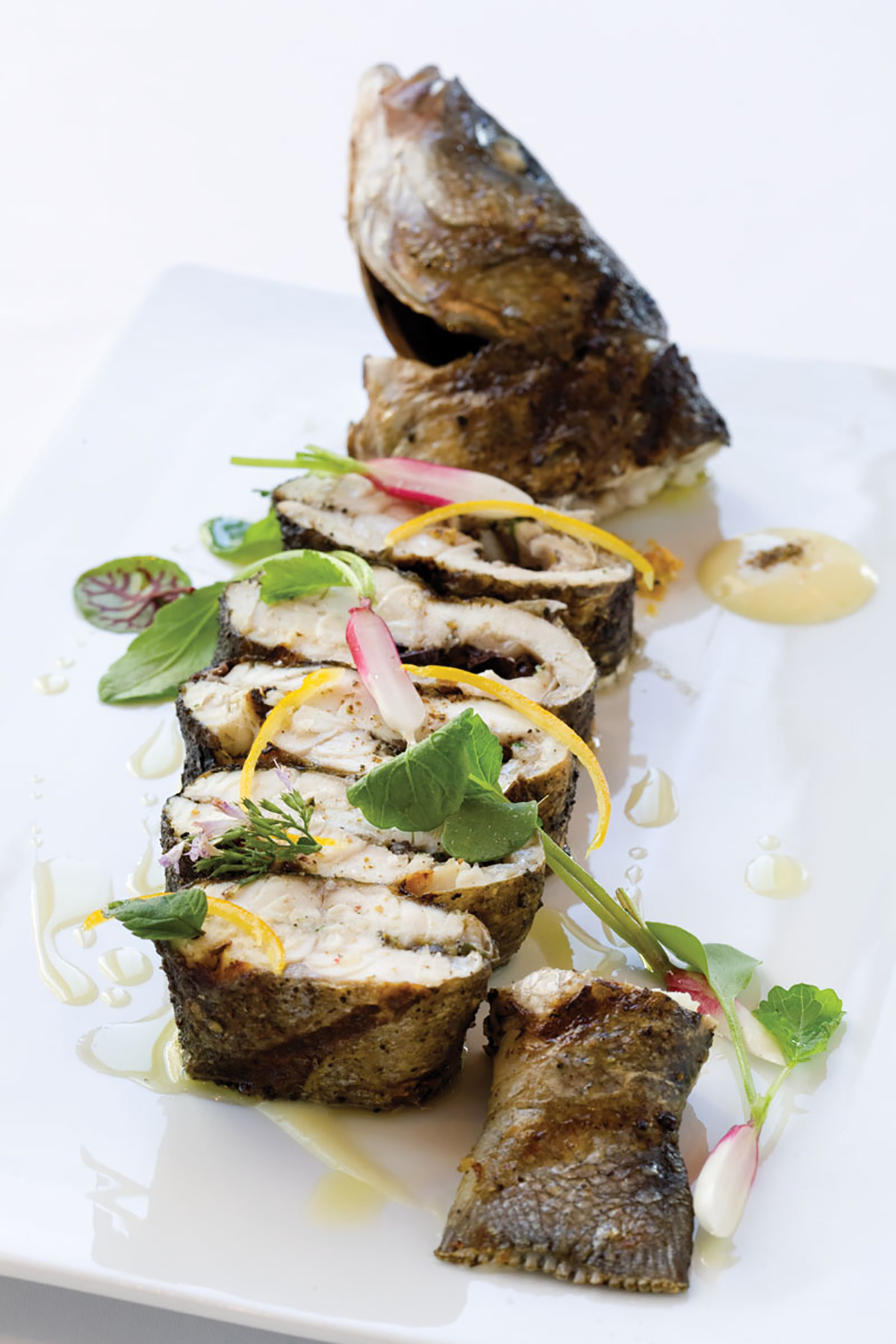 Matching the ambition of the kitchen, Arpaia has created a service style that is professional but never fussy, bringing a philosophy of personalization that has earned her recognition as the face of modern hospitality in Manhattan. From the polished service to the creation of the fashionable server uniforms, every detail is attended to. "New York is very 'little black dress' and Miami is very bold and fun," she says. "That's why I want to mix casual and professional in terms of service and ambiance here. We have a good and friendly vibe that's also very upscale, but not stuffy."
The Kelly Wearstler-designed space is a complement to the Chef's dramatic dishes and a reflection of Arpaia's signature glam style. The décor merges classical forms with exotic Eastern finishes for an effect that is both elegant and flirtatious. Layered geometric patterns are the foundation of the space. Bold lines delimit the banquettes, and an array of chair-forms punctuates the space in vibrant colors of hydrangea violet, hibiscus yellow, flamingo orange and coral pink. Oversized sculptural chandeliers merge with rectangular columns to create a unified yet unique design. An ultra-sleek 27-foot bar flaunts a swirling pink, yellow and white top of Brescia pontifica marble, and serves as the focal point of Eos. The bar will showcase the innovative wine selection as well as the signature cocktail list created by one of the country's top mixologists, Ryan Magarian. His expertise and understanding of the art of the cocktail adds an exciting element to the Eos dining experience.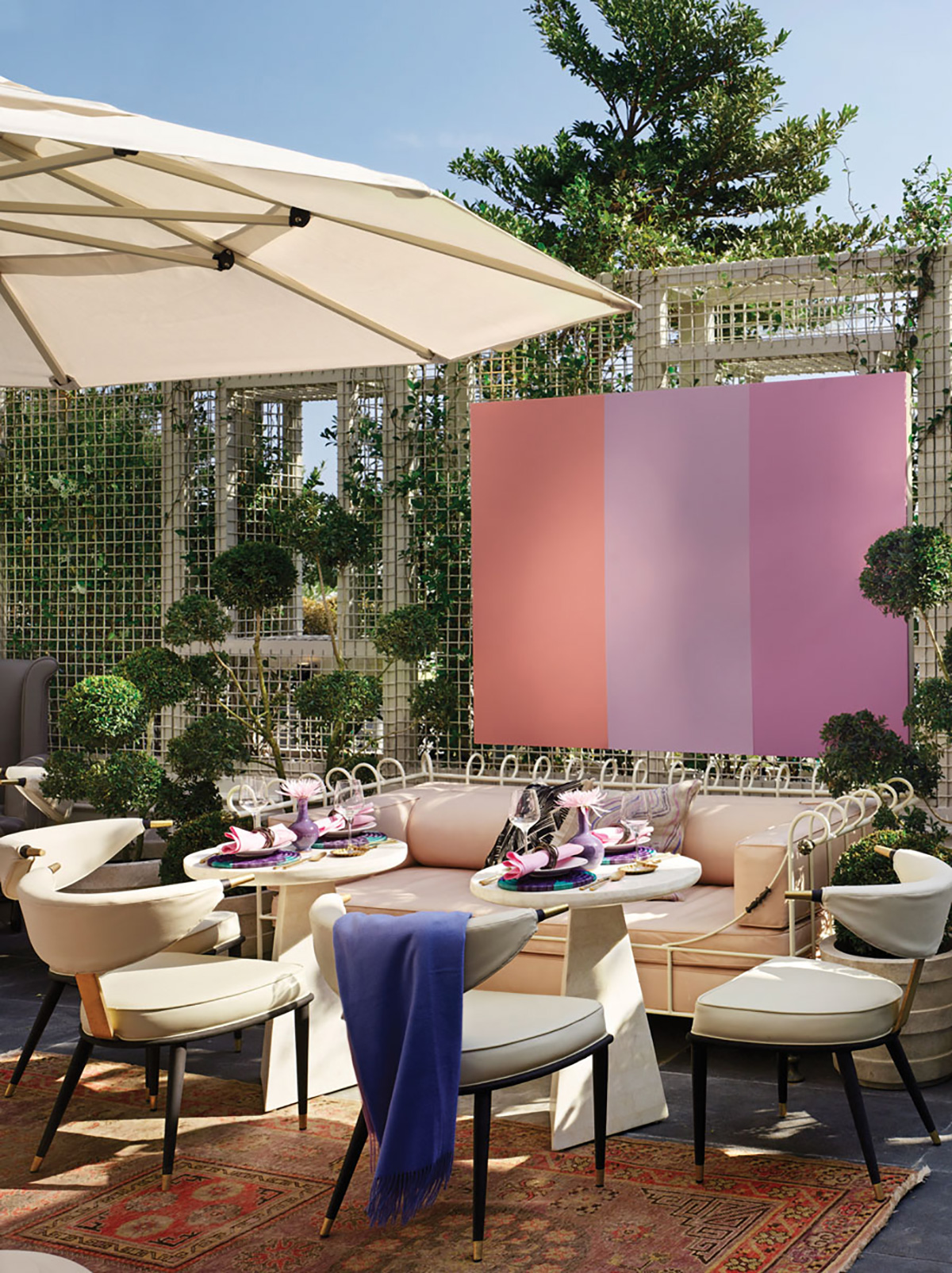 "This summer will be a blossoming season for us," says Chef Psilakis. "Not only are we officially launching Eos and incorporating a breakfast and lunch menu to complement the existing dinner offerings after our soft launch, we also want to bring in a planting program where we provide seeds to grow our own ingredients."
"I hope every guest leaves wanting to come back," says Arpaia. "Not only because the food is something new and something they've never tasted before and can't get anywhere else, but I also want them to leave feeling like they were really taken care of, that we made them feel important and that we remembered their likes and dislikes. I've found that details always bring people back."
Eos is located in the Viceroy Miami at 485 Brickell Ave. in the heart of Downtown Miami. It is open 7 days a week, serving breakfast 7 a.m.-noon; Lunch from noon-3 p.m.; and dinner from 6 p.m.-11 p.m. For reservations, call 305.503.0373 or visit EosAtViceroy.com.